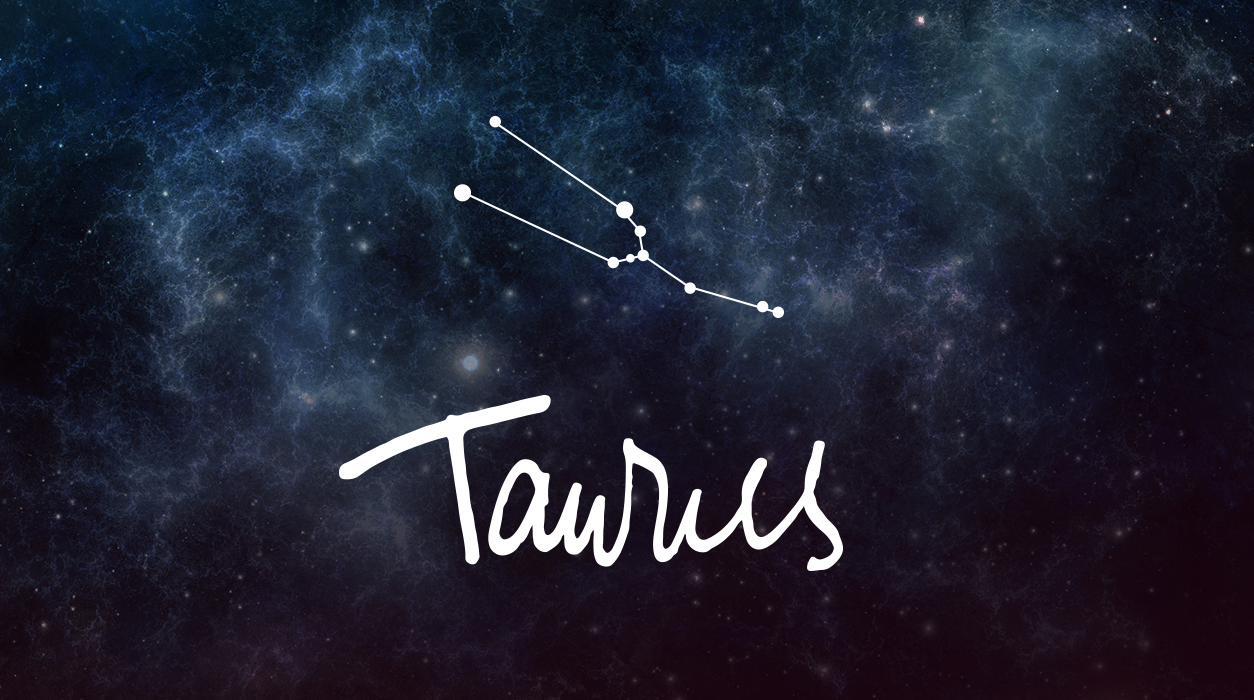 Your Horoscope by Susan Miller
Get your suitcase out from under the bed, dear Taurus – you will be traveling quite far this month, and the effect will open your mind to adventurous new concepts and people. You may assume you are not flying anywhere, but the universe seems to have other plans for you. This month is an extraordinary month on many levels. Let's start at the top, and you will see why.
January 1 starts off with a full moon in Cancer, 12 degrees, lighting your third house of short travel. You may have gone to see family over the holidays and will be returning home. Mars will be in perfect angle to that full moon, so chances are, you will like what occurs. Remarkably, this full moon forms a golden triangle of supreme harmony, linking your house of marriage and serious business commitments / collaborations, and at the other leg of the triangle, bringing Neptune, planet of imagination and the arts, into the discussion. A friend, or your membership in a club, may be instrumental in the luck you will have at the time.
This same full moon might bring papers to sign, and if so, it appears that your lawyer has gone over the document and has approved it, so go ahead and sign. Mercury is no longer retrograde, and you can move ahead confidently. The next retrograde will be March 22 to April 15, so get as much done now as you can. This full moon appears to be a busy time for you, with many details to oversee. Does your birthday fall on May 1, plus or minus five days? This new moon will be speaking directly to you.
One gorgeous day – and an exceedingly rare one – will be January 6, when Mars and Jupiter will conjoin in Scorpio, in your house of true love. If you are in love, you might be getting engaged on this brilliant day, or you might be getting married. Mars has not met with Jupiter in Scorpio, in your marriage house, since August 8, 1982, and then not again until November 24, 2053.
Another day to circle in gold will be January 8, when the Sun and Jupiter will be beautifully oriented in what is called a trine position, from the word triangle, denoting supreme harmony. Again, a partner is fortunate for you, and all the discussion will revolve around what I am about to tell you about, concerning topics of the new moon, January 16.
Indeed, the most exciting part of the month will be when the new moon arrives in Capricorn, 27 degrees, on January 16. You will experience an extraordinary cosmic event, with no less than six heavenly bodies stacked up in Capricorn, including the Sun, new moon, Venus, Pluto, Mercury, and Saturn, all nestled in your broadening and adventuresome ninth house. Keep in mind that Capricorn is an earth sign like yours, meaning all those planets will be working on your behalf, acting like fairy godmothers to your greatest wishes. It is so rare to have six heavenly bodies (out of a possible ten) in one sign. The last time we had anything like this it was May 3, 2000, when we had seven planets in Taurus, but scientists tell us we will never have an alignment of that size again – but we would have six in alignment, January 16, 2018, and that day has almost arrived!
The ninth house where all this energy will be directed is known to encourage broad thinking and intense curiosity about the world. You will see possibilities in opportunities that in the past may have eluded you. Specifically, you may be focused on foreign travel and/or international business, or channel this energy into your pursuit toward getting a college advanced degree. You may be setting off on an exciting trip overseas, or working with executives in a foreign country to bring materialize a project, whether on foreign shores, or from your base, without having to leave home.
Publishing and broadcasting opportunities are bursting with possibility too, as a result of this buildup of planetary energy, and may come up now. Last month Saturn entered this same ninth house of your chart, indicating a big goal may center on something having to do with the areas ruled by this house. You may, for example, be going to college for a master's degree or get a chance to work abroad, publish your book, or host your own TV or radio show.