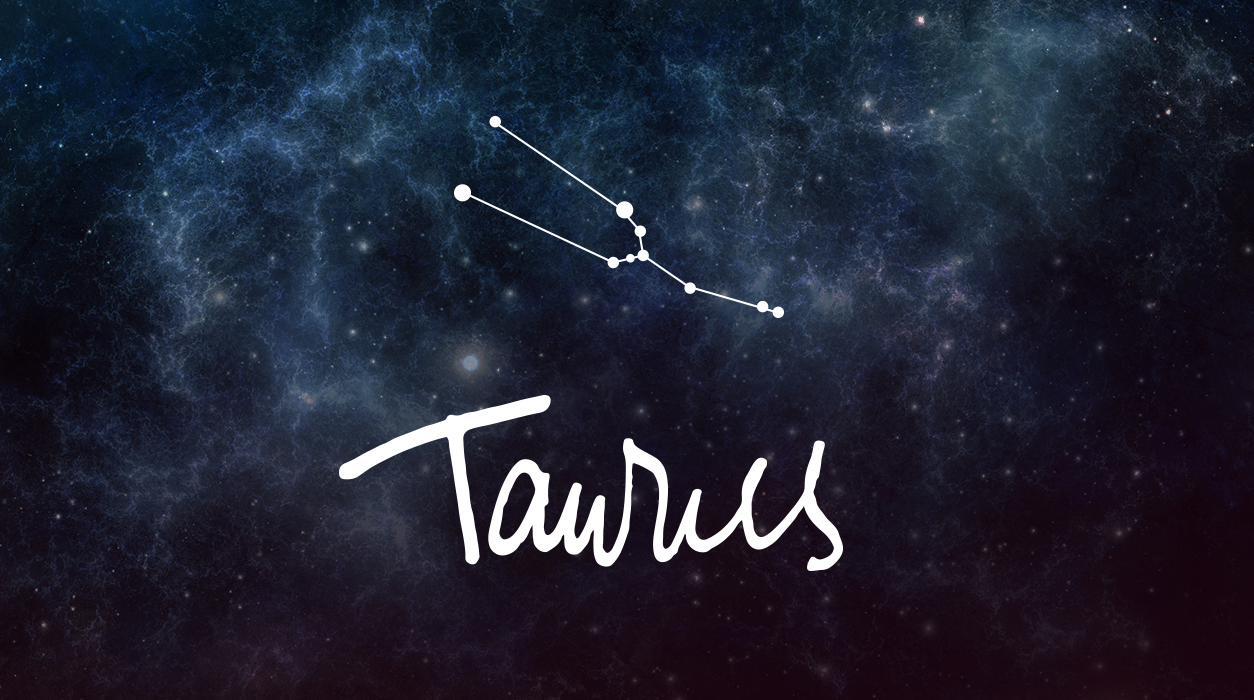 Monthly News from Susan Miller
SEPTEMBER 2022
Dear Reader,
September has so many sparkling aspects—my favorite will be the full moon in Pisces September 10, and it will be active for five days beyond the date it appears as the full moon gently wanes. When you read my September forecast, read for your Sun sign and rising sign, as we all have two charts. In each case, be sure to read about this full moon and plan to use it!
Thank you to readers from all over the world who came to my first of many "Ask Me Anything" NFT member events on Discord.com. Discord is a special social media platform that allows many types of communication—not only typing, but audio, film, and visuals, too. In our meetings, I use audio, and give my fingers a rest! Curious? Get the full download at http://astrologyzone.com/stars or keep reading below.
Think of your NFT purchase not as buying a painting (although you are), but you will have an unrestricted license to the NFT image (not the name) for as long as you own the NFT. You are mainly acquiring your NFT as a ticket to a VIP Astrology Zone community to get access my private events designed only for NFT holders. Our first meeting was an audio event for all participants last month on Discord.com. I love hearing your voices. Our next event will be on Tuesday, September 13, at Noon EDT. Please get your NFT and come!
Your September Horoscope for Taurus
Occasionally, you get a joyful, breezy month that is chock full of happy experiences. September is one of these glorious months. I can't wait to tell you how the new and full moons will play a major role in all that happens in the weeks ahead, but first, I need to admit that Mercury will be retrograde from September 9 to October 2.
There will be so much to be cheerful about this month, so don't let Mercury trifle with you one bit. Let's talk about this first, and then I will get to all the goodies that will unfold for you as September progresses. You've likely been feeling the slowdowns that Mercury is known for since late last month, so this won't be anything new.
Mercury will begin retrograding in Libra, your work-a-day sector. You will see work-related delays crop up, but view them as opportunities to do a better job on projects you've been assigned. You will have more time to do those tasks, which is always a blessing. Things you thought were so urgent will suddenly have a pushed-back deadline, for it will be more important to get things right, rather than rush things to market or to the person waiting for your work.
Keep in mind that delays will benefit you all month. As you do your work, pay attention to details, and hold yourself back from rushing—being deliberate in all you do should keep Mercury in check.
By the time you get to September 23, Mercury will continue his backward slide and move into Virgo, a sign that blends so beautifully with yours. Mercury will be retrograding in your fifth house of creativity and love until October 2. You may return to a creative project you had put aside earlier (maybe during the pandemic) because you now feel this would be a better time to do it.
Alternatively, you may find that you are subject to supply chain challenges that could slow you down a little in September. Supply chain delays will mount to a larger scale and continue to affect you in a more obvious way once Mars, Mercury's big brother, goes retrograde next month on October 30, to keep retrograding until January 12. Get your order in early! This month, Mercury's delays won't be as extreme. If there is only one thing that you remember from my report, it is this: The period of October 3-15 next month will be glorious. Use it before the retrograde of Mercury's big brother, Mars!
Now let's turn to the powerful new moon that occurred last month on August 27 in Virgo, 4 degrees. I wrote about this peach of a new moon at the end of my report last month, and you can always see the last month's forecast by clicking on the blue box below each page of your monthly report. It's also on my app, AstrologyZone Daily Horoscope by Susan Miller (just search "Susan Miller"), and if you are looking at the current monthly forecast, tap on the previous month, and you will see that forecast. Also in settings, you can turn on "Read to Me," and have my app read you my forecast any time you say.
That new moon sparkled, for it lit your fifth house of true love. If you are single, you should make it a point to circulate more than usual, and look your best when you do. This is the very best new moon of the year for helping you find love, or if you have already found the person of your dreams, to enjoy one another by spending quality time together.
The part of the chart that rules truelove (fifth house) also rules children, pregnancy, and birth, as well as creative efforts. There are so many ways you can use this lovely trend! If you are single, you might meet someone new in the coming weeks. Mercury will retrograde in your love sector this month (beginning September 23), so another way this could work out is that you will see an old flame—one who might have stolen your heart years ago. You might want to have dinner together to see if you can make another go of things now. These are not mutually exclusive possibilities—if single, you may meet someone new AND hear from a heartthrob from your past. What you will do about this month's flurry of popularity is up to you!
Lucky you, Venus will be in Virgo from September 4 to September 29. While in Virgo, Venus will glide through your fifth house of true love. Since Virgo is an earth sign like yours, this is one of the best places for Venus to make you hauntingly memorable and irresistible.
If you are hoping for a baby, this new moon will open the door for that possibility, and a pregnancy might happen within the coming weeks. If you have had problems with conception, early September would be the ideal time to go for a consultation with a fertility doctor. If you would like to adopt a child, you may have already filled out the papers, and you may hear news this month. If you have not filled out papers and had the necessary interviews, wait to start this process until after October 2, or wait until early April 2023 when planets in Taurus will help you.
This same area of your chart, being stimulated with all the sparkling aspects of the fifth house, also covers your creative projects. With this sweet new moon, you may get approval and funding to begin an important assignment, or if the creative idea stems from you, and it's all yours, begin immediately.
The reason I love this new moon of August 27 is that it falls in Virgo, so the position of Mercury, as Virgo's ruler, would be important. Mercury was at a powerful, harmonious angle to Pluto, making this new moon like a fairy godmother—it could bring a trip soon, or it could bring an assignment in the media, both areas covered by the ninth house where Pluto is based. Having Pluto on your side is always an asset, for it suggests you can have help from someone quite powerful. Pluto can, when in a good angle as it is now, is known to be able to transform energy into something fresh and beautiful, similar to the way a caterpillar becomes a butterfly, from the inside out. Mercury was activated by Pluto on August 27, the day the new moon arrived, so you may start a new creative project that is dear to your heart, and working on it could lead you in a positive direction.
Meanwhile, action planet Mars entered your financial second house and was harmoniously linked to this new moon. Have you noticed that you are spending money since Mars entered Gemini on August 20? If not yet, you may notice that you are opting (or needing) to spend more in the weeks ahead.
The link of Pluto to the August 27 new moon suggests that you may be spending more money than usual on your children, a vacation, or on real estate or home goods. It could alternatively mean you will be investing in a creative project. The extra spending will start to be evident now and in the weeks ahead. If you are self-employed, you may purchase a computer, car, smartphone, or another machine or electronic item. Since Mercury will be retrograde this month, I recommend you buy anything you need after October 2. Leave a space of days from that date for safety. You never want to buy electronics or machines near the start or end date of Mercury retrograde.
Now let's move to the gorgeous, tender full moon of September 10 in Pisces at 18 degrees. On or very close to this date, you may have an enchanting, otherworldly experience as if it were woven with golden threads, straight out of a magical dream. This full moon will be conjunct Neptune, the planet of unconditional love, and light your house of friendship, suggesting you may attend a party, group dinner, or wedding of a friend, and if you go, you would be surrounded by many happy people. It will be quite a memorable event. This is a soft, poetic moon, so if you attend an event, there will be flowers, perfume, fine wine and food, and music, too. The stage will be perfectly set for transporting you up and away from your everyday world. Venus and Mars will not be getting along at this time, and with Mars in your money house, you may be concerned about the money you will spend if you participate.
Go anyway. You will likely experience a lovely surprise, for Uranus in Taurus at 19 degrees will send a perfect, shimmering beam to this full moon in Pisces at 18 degrees, bringing you out-of-the-blue happy news you would have never expected. I feel that news will thrill you as Uranus' beam will be so supportive. This is an event for the record books and could be a once-in-a-lifetime experience.
As you get closer to the month's end, your bewitching month will start to wind down as you divert your attention to work at the new moon in Libra on September 25. Venus, your ruling planet, will be prominent at this new moon and will be partnering with Jupiter—a lovely indication that the assignment you train your mind upon will be right up your alley. Again, surprises are tucked into this new moon, for Uranus will be at the perfect angle to Venus. You may be hosting an event for work, such as a high-priced charity fundraiser dinner or, if you are a party or wedding planner, helping a client with a major event.
You will enjoy your assignment, and it might have something to do with (or include) Venus-ruled products. Even if you are a guy, you may be developing a product that you are bringing to market now, and that product might fall in one of the following categories: skin care, make-up, perfume, high-end hair products and other beauty items, beautiful lingerie, fine champagne, imported chocolates, floral bouquets, precious gems, fine jewelry, or designer fashion.
I am not sure that your assignment will be about one of the areas I have named, but the prominence of Venus and her link to luxury-minded Jupiter seems to suggest you will be working with one of these products or something else that beautifies in some way. You might find ways to market, sell, or write about one of the types of products in this group, as an example.
Lucky you, Venus will be in Virgo from September 4 to September 29. While in Virgo, Venus will glide through your fifth house of true love. Since Virgo is an earth sign like yours, this is one of the best places for Venus to make you hauntingly memorable and irresistible.
You can shop for new clothes for the coming season while Mercury is retrograde—I think you will find exquisite things to wear this month. Keep track of all receipts, placing them in one place and one envelope, in case you want to make an exchange. (I have found the world belongs to people who hold on to and file receipts until they are sure they love the purchase. Life is so much easier when you have receipts!)
Have fun this month, dear Taurus. You have so much going for you!
SUMMARY
This is a happy month, so don't let the news that Mercury will be retrograde from September 9 to October 2 dampen your excitement about what is to come for you.
I say this even though Mercury will retrograde in Libra, your sixth house of work assignments, and will also slide backward into Virgo, your love sector, from September 23 to October 2. Admittedly, you may have to backtrack when a client issues a change in the direction of a project. Since you have probably experienced this type of situation before, your kindness and patience will be endearing, and your client will appreciate your good nature. Sometimes when Mercury starts to play havoc with your schedule, it's best to simply laugh. Mercury won't ruffle your feathers too much now because you have better things dominating your thinking—namely, your burgeoning, blossoming love life.
Single or married, last month's new moon of August 27 will spark divine social activity in the weeks to come, in September and beyond. If you are single, this new moon is the one you've awaited to spark the start of a new and genuine love relationship. You may lock eyes with a new romantic interest in the course of your daily rounds, so look your best—you never know when you will feel the zing of Cupid's arrow.
The part about this new moon I love best is that Uranus, the planet of surprise, is in Taurus, signaling the Sun in Virgo, friendly to mars and mercury leads new moon positioned in your love sector. When a meeting occurs, it could happen quite accidentally, or in a weird, offhand way. You may not immediately know you've just met someone who could make up a big part of your future. You may also have luck with matters related to children, pregnancy, and joy with the birth of a baby. Or you may use this new moon to set off a new and very important creative project that could transform your life.
Married couples will partake of this trend too, brought to you by the new moon late last month, August 27. You can now take the time to add humor and fun, possibly through taking a romantic trip together or simply dining out in an elegant restaurant. Alternatively, you might attend a cultural event, such as going to a concert together. You have been spending noticeably more money than usual lately, due to the presence of Mars in your earned income sector, and this will keep up for months to come. If you are watching your budget, check out free or discounted events that are offered in almost every city in the world as these can be lots of fun.
By the weekend of September 10-11, you will have a dazzling social event to attend at the full moon in poetic Pisces. That full moon will conjunct Neptune for a dream of an event—it could feel like you entered an enchanting parallel universe. Interesting people will attend, some quite powerful in their fields, so the conversation should be lively. Being with friends at this event under the full moon's silvery light will be memorable, bringing a mixture of romance and fun with a touch of luxury. Venus, your ruler, will be in Virgo from September 4 to September 29, and that's the ideal place for Venus to be for you, for Venus will be in the same house of true love as the Sun—that adds up to a delicious setting. With Mercury retrograde, you may hear from an old flame, asking if you'd like to see each other. Should you reopen that chapter? That answer is up to you. You will have other options too, in this highly social, romantic month.
At the same time as the full moon, Venus will conflict with Mars in your financial house, so the cost of attending the event on the full moon weekend of September 10-11 might be a consideration. Go anyway—this seems to be "the" event of the season, possibly of the entire year. A golden triangle (a grand trine) will appear in the night sky, and that's an astrological expression of supreme harmony and grace. It would be a shame to miss this sparkling evening out.
The new moon on September 25 will direct your mind back to the office and all that is going on there. Remarkably, another golden triangle will appear in the sky (a grand trine). This time the three points of the triangle will be the Sun and new moon in Libra in your work-a-day assignment sector sending a beam to Pluto in Capricorn at the highest point in your chart, accenting your career and reputation. Mercury, the planet of communication, also in Capricorn, will beam to Uranus in Taurus, your first house of personality, forming the final leg of the triangle.
This suggests that surely any project you are working on will require a large dollop of "you" in terms of taste and style. You may be working on something that embellishes life—perfume, jewelry, champagne, lingerie, flowers—you get the idea. Later, this project is likely to elevate the buzz about you in the industry and garner you attention, an award, or an offer for a promotion or new job. The final product's sensory elements—visual, sound, touch, and scent—will be vitally important to the final effect. As a Taurus, you are known to have such acute sensibilities, and that makes you perfectly suited for this plum assignment. You will enjoy working on it.