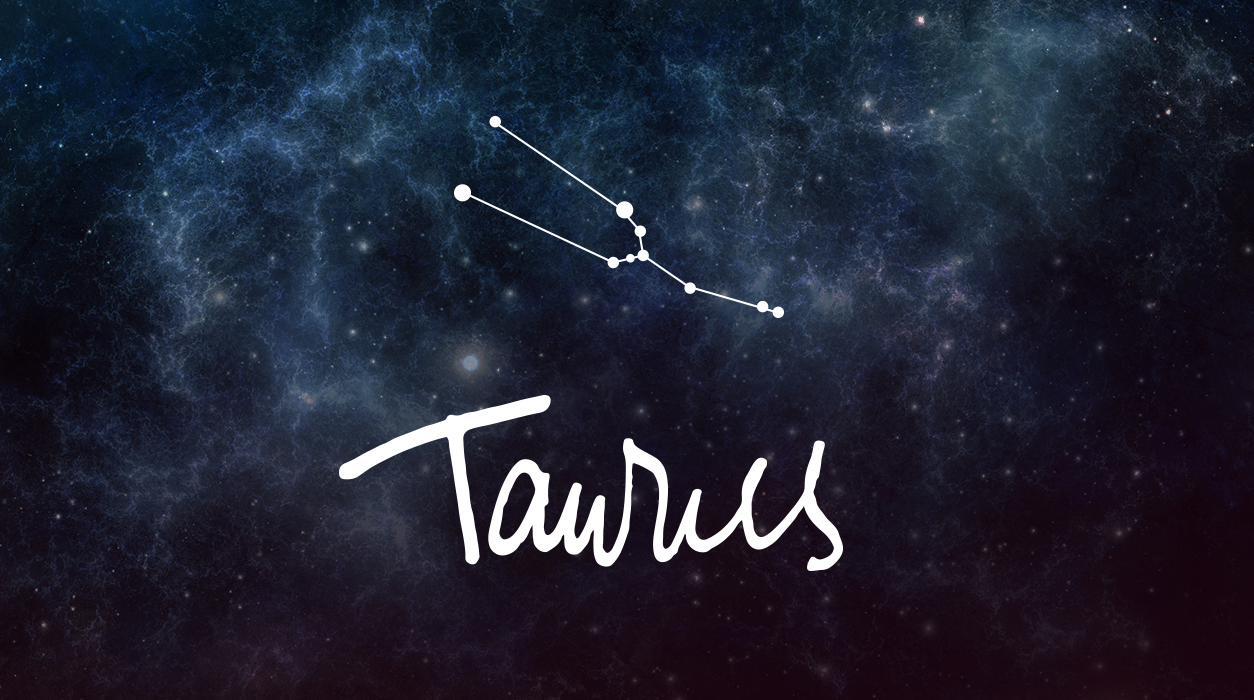 News from Susan Miller
SEPTEMBER 2021
Dear Reader:
Circle this date! Saturday, September 18 at 1:00 PM local time until to the end of the day at the Louis Vuitton store in your city—over 400 international stores. That is the time my window in Louis Vuitton will have its half-day. My window's appearance will help celebrate the 200th anniversary of the birth of Mr. Louis Vuitton with a trunk that I designed. I have been working on this with the Creative Lab in London who was overseeing this project, and we did everything over Zoom and by FedEx. Until now I was sworn to secrecy.
Your Horoscope by Susan Miller
The beginning of last month, August, certainly was challenging, but as you went along, things improved, especially at the beautiful full moon in Aquarius, August 20, which may have given a boost to your career and reputation. Now you come to glorious September, the month you've long awaited, for it comes brimming with opportunities for romance at the new moon in Virgo, 15 degrees, lighting your fifth house of true love. If you are single, you might meet someone new when you aren't even trying. All Taurus, regardless of marital status, will adore September.
The new moon in Virgo, 15 degrees, will arrive on Monday, September 6, which in the US coincides with the Labor Day holiday, so if you are living in the United States, you may be away. One of the parts I love best about this new moon has to do with Uranus, the planet of all things unexpected, which is in Taurus, and this month will be in perfect angle to the Sun and new moon on September 6. Wow. If single, you may feel the exciting zing of Cupid's arrow—I mean it! If you are already attached, you can flirt with your one-and-only in a way you did when you first met.
This aspect could also result in a spontaneous short drive and some breakthrough news about your residence, other property, plans you may have to remodel or repair, or good news involving a parent or other close family member.
There's more to cheer about with this new moon! Venus is your ruling planet and is weighted more heavily in your chart than for other signs (except Libra, which is also ruled by Venus). When I look at your chart, I always note where Venus happens to be and what conversations she is having with other planets. Lo and behold, on September 6 Venus, in gentle Libra, will receive shimmering vibrations from Jupiter in Aquarius, giver of gifts and luck. I love that Mars will be in fellow earth-sign Virgo and light your fifth house at the time of the new moon, adding the right amount of energy and motivation for you to find ways to have fun.
I've referred quite a bit to single Taurus, but with planets moving toward Libra, this will give exciting new life to attached couples, too. If you feel your relationship has become a bit too predictable, devise a plan of something you can do together—then make those reservations. Venus, your ruler, will move through Scorpio and grace your seventh house of marriage from September 10 to October 7. Venus adds softness, romance, and fun—use this period to your advantage.
With a new moon in Virgo, we always have to look to see what Mercury is doing. Mercury happens to be traveling in cooperative, collaborative Libra and will be beautifully oriented toward Saturn. This means the efforts you make at the time just after the new moon have a good chance to stick—that is, to bring you long-term stability and a sense of security. For example, if you are single and meet someone new, that person is likely to stay in your life. Anything you do that is covered by the fifth house—children, romance, fun, leisure, relaxation—would be favored over the long-term.
If you want to conceive a child, this new moon of September 6 and the weeks to come will give you the green light to start getting serious about your plan. You will have a lot of support now for conception and birth, so if you have had problems conceiving, waste no time—do your research, and find a fertility specialist with an excellent track record. This month would be your moment to act.
The full moon on September 20 will mark a magically social time. Within five days of the date of this moon, you are likely to be invited to a dream of an event …, one straight out of the silver screen.
Also, investigate the possibility of freezing your eggs if you are a woman reader (or your partner if you are a man). Do so in your twenties or early to mid-thirties if possible. This will buy you time. I am told that the extraction process does not hurt you, and you are made comfortable. You are put under anesthesia, and you would need a friend to pick you up afterwards rather than leave the facility alone. There is a reasonable rental fee for the eggs to keep them safe until you need them, but if you need help, your parents will likely help you pay for the process—they want grandchildren.
If you are an artistic soul, you will get a boost from this new moon in the weeks that follow September 6. You may give yourself an assignment or be given one from a client or boss, and if so, commit yourself to it just after the new moon on September 6. You may be surprised at how well the creative progress goes for you. Mars in Virgo will give you the motivation and drive to create something truly expressive, and in a completely new way.
As said earlier, Uranus will be in tight trine to the Sun (an aspect of great happiness and harmony), indicating that surprises involving your creativity, love life, and matters related to children and pregnancy will be good ones. This will last for months.
From September 14 to October 30, Mars will then move through Libra and enliven your sixth house of work and health. Mars will see to it that your life becomes very busy—at home and the office. The only problem is that Mercury will be retrograde during part of that period, from September 26 to October 18. At month's end, a project you may have been looking forward to doing but had to put aside (perhaps due to the pandemic) may now seem worthy of consideration.
A VIP who works in the media, the courts, academia, or with a person based in a foreign country may be very helpful to you on September 16.
Now let's get back to the charming, lyrical tone of September.
The full moon of September 20, in poetic Pisces, 28 degrees, will be influential as early as Saturday, September 18, or as late as Saturday, September 25. Neptune will be conjunct the full moon, suggesting that this full moon will bring you to a highly visual, beautifully magical, and enchanting event. It will surround you with many friendly people, all very supportive of you, and you will revel in their warmth. This full moon will be very special socially but can also be helpful to your career.
Mars, now in Libra, will reach out to Saturn, placed in your tenth house at the very top of your chart, suggesting your actions will add up to long-term gain, and because Saturn is in your tenth house of honors, awards, and achievement, and Mars is contacting Saturn there from his position in your work-a-day sixth house, the work you did earlier should now reach a pinnacle point that brings praise and adds to your career.
Meanwhile, good-fortune Jupiter in Aquarius, your same prestigious tenth house of fame, will reach out to Mercury in Libra. This is just another piece of evidence that you may hear very good news about your career at the same time that a social event comes up. They may be connected to the full moon's social event, or news may come in at the same time about another topic.
SUMMARY
You have a magical month for romance coming up, and if you are single, you will have the best chance you've had all year to meet an intriguing romantic partner, a person who could easily become part of your life for a very long time. This gorgeous trend starts on September 6 at the new moon in Virgo, to light your fifth house of true love.
The most exciting part will be that Uranus, planet of surprise, in Taurus, will beam his rays to that new moon and Sun. Look your best from September 6, plus two weeks. That is the most likely time you'd have this fateful meeting. Meanwhile, Saturn will send beams to Mercury, the planet that rules your fifth house of love. Chances are, if you do start a new romance, it's likely to remain strong for a long time. Most new moons bring opportunity quickly, so you may see your love life perk up noticeably after the new moon appears on September 6 and in the weeks that follow.
Mercury, the ruler of your fifth house of true love, is currently based in your solar sixth house of work assignments, so you are likely to meet at the office with a spark occurring between you and a co-worker or with a person who calls on your office. Many people work from home now, so when you are on Zoom (or if you do go into the office), look your best, especially in the first week that follows September 6.
Mars is the action planet and will encourage love to flourish too, for Mars is currently in Virgo, lighting your fifth house of true love. This influence will give you more confidence to go out to see what the world has to offer.
Although this trend seems to only fit single Taurus, married Taurus have special days, too. Venus, your ruler, will be in Scorpio from September 10 to October 7 and fill your house of marriage. You can re-kindle passionate love if you want—it's up to you to get things started.
For Taurus of all marital status, September 6 will be your very best day for romance for you will have the new moon, Mars, and Venus all working together to summon Cupid and his little fleet of angelic cherubs, each carrying their little bows and arrows and pointing them straight at you.
Moreover, for single Taurus, the Sun and new moon of September 6 will be friendly to Saturn, indicating the relationship that you begin in September is likely to be long-lasting.
Your office life will become busy, and your clients and boss will need you later when Mars moves into Libra from September 14 until October 30. Next month will be even busier, due to the new moon in the same sign, Libra, on October 6. You will enjoy being needed and having your services prized in the marketplace. You mind will have to be on your work, so you'll have less time to spend on love. If you have been out of work, you will like Mars in Libra—you should be able to find work similar to what you had done before. Although it won't be a step up yet, it could lead to a promotion later.
If you are working, your outlook is sensational. Mars, currently in your creative sector, will reach out to Pluto in your ninth house at the new moon September 6, which suggests opportunities in publishing and broadcasting, and favor from legal actions and from international markets, overseas relationships, and foreign travel. You also will do well if you're working toward a degree in academia. Look over this list—this is where some important golden nuggets lay. Perhaps one area will resonate with you.
Mercury will signal Jupiter on September 6, setting up a direct communication between your sixth house of work projects to good-fortune Jupiter positioned in your tenth house of fame and honors. The work you are doing now certainly has the potential to raise your profile in your industry. That could come immediately with an award or big promotion, or it may come at the end of January. You have an outstanding chart.
Make a strong attempt to finish up loose ends of projects that are nearing conclusion by mid-September because at the end of this month, Mercury will go retrograde. You will need to stay as far from the onset of Mercury retrograde as possible. Mercury in this position causes delays, miscommunications, forgetfulness, errors in communication, an inability to get decisions from management, and problems with electronics and software. Mercury will retrograde starting September 26 and end October 18.
The full moon on September 20 will mark a magically social time. Within five days of the date of this full moon, you are likely to be invited to a dream of an event. Neptune will conjoin the full moon making this period so special it will seem to have come out of the silver screen. If you are invited to a party, go, and if you are not invited to one, consider entertaining at home. This full moon is special for you.
Finally, Venus is your ruling planet, so it merits more weight in your chart when assessing how your month will go. This month, Venus in Libra will contact Jupiter in Aquarius on September 6 (the same day as your new moon in your house of true love). With Jupiter in Aquarius, you are likely to become friends with someone new, then gradually move on to a deeper, more passionate relationship. Venus is in Libra, the sign of marriage, so that would be the logical ultimate step, but of course, you cannot rush things. I am saying that you may start something that later flourishes into something real and wonderful and that could last forever.