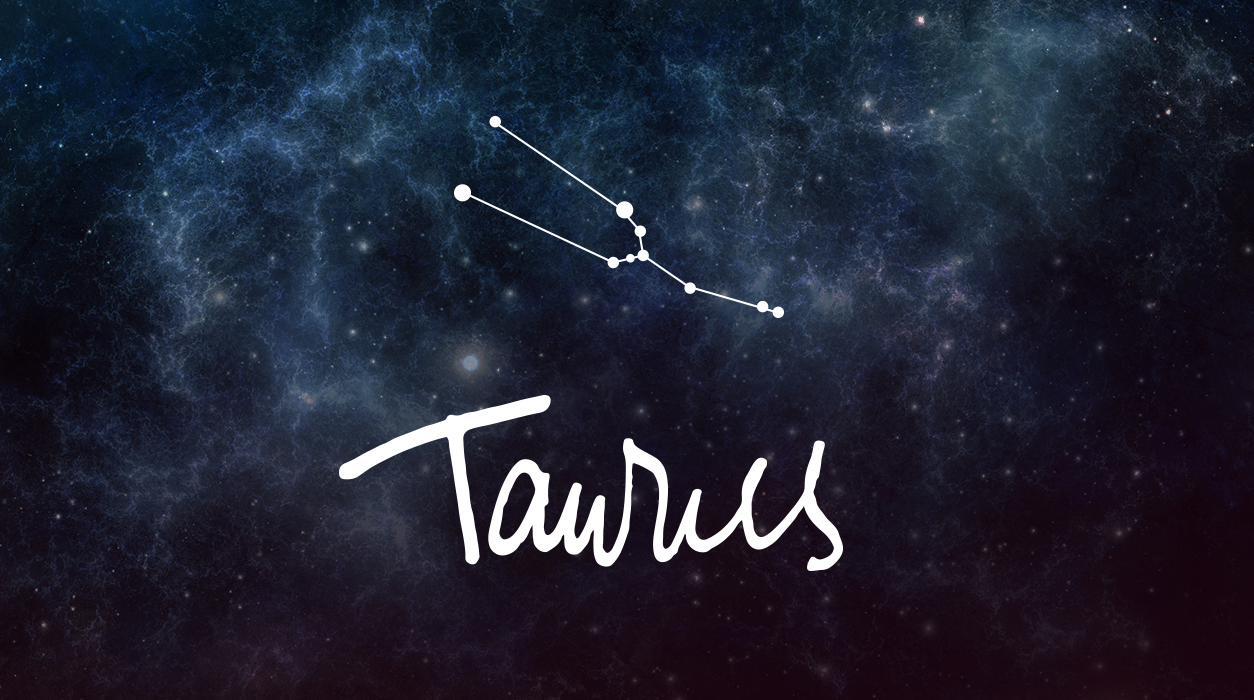 A Note from Susan Miller
October 2020
Dear Reader:
October is due to be a unique month that will not be easy for any of us. The planets will be in a frenzy, the likes of which I have rarely seen. If you feel you've seen enough surprises this year, I am sorry to report that there will be a slew of them in October. Warrior Mars is one of the prime instigators, but surprise-a-minute Uranus will play a leading part, too. Saturn, Pluto, and Mercury will stir the pot as well and add to the turmoil.
When the planets get this way, it is because they want to shake up the status quo and force us to confront languishing situations that many of us would prefer not to address. As you see, there is method in the planets' madness. One thing you can rely on is that when planets are in harsh angle to each other, the universe brings enormous energy so that you can deal with what happens. Sweet aspects—trines and positive, happy conjunctions—are always prized, but they make us a little lazy. Squares and oppositions are the hard aspects, but they sure do bring high energy. The universe will always give you the tools you need when it brings you a challenge.
Your Horoscope by Susan Miller
For a long time, since end-of-June, Mars has been lighting your house of confidential, behind-closed-doors activities. You may be working on a secret project, where you've signed papers, promising not to let anyone know the nature of the events you are involved in. Mars has been in this area of your chart a very long time.
Mars, the energy planet, is usually anxious to get going and typically spends six weeks in a sign, but this year, Mars has chosen to stay in Aries six months, remaining in your twelfth house. Additionally, Mars went retrograde September 9 and will remain that way until November 13. This slows down progress on just about everything, especially in love relationships and competitive situations, like sales and new product launches.
Mars will be moving through your twelfth house until January 6, 2021. Even with Mars retrograde, this is an excellent time to do research or any work that requires you to concentrate without distraction. Your creativity can shine under this trend, especially if you screen out calls and texts that eat up your time. If you are to express your deepest and most passionate artistic ideas, you need to be alone, thinking. Some people do really well under a trend like this. I know I do—I spent a great deal of my life in hospitals, since I was a little baby, due to a life-threatening birth defect that caused massive internal bleeding. To me, being alone seemed normal, and because of this, I've been especially productive during the pandemic quarantine. However, I see lots of people who are not adjusting well to the isolation that this pandemic has required. If you are anxious to get out and back to mixing and mingling, I will tell you about what I have been doing.
Knowing that you won't likely be out until the beginning of January at the earliest, a time when Mars moves to Taurus, think of things you can do now, and set a goal for when you will complete them. I am not a Taurus, but I find cleaning out closets and reorganizing things to be positively therapeutic. I have an insane writing schedule, so I typically have only two days a month to clean closets, but I have stuck to my program, and I'm enjoying the results so far.
I've also used this quiet quarantine time to design, with my developer crew, a new app. After being pitched by ten companies in February, I chose a wonderful app developer in Santa Monica. I live in New York City so during the quarantine—for six months—I refined the app over Zoom until it was ready. We placed it on the Apple App Store and Google Play on August 28. (My app is called Daily Horoscope Astrology Zone + More by Susan Miller. It is free for you.) I am also writing my Year Ahead 2021 astrological calendar for you, while going back and forth to the hospital to get ready for three serious eye surgeries (two for the right eye in November, one on the left, already done August 31). For fun, I became a serious home cook, trying new recipes every week to expand healthy eating—fish, tofu, chicken, and more. (I live alone, so I always have a portion leftover for lunch the next day.)
My point in telling you this is to excite you about making good use of this precious time to think, be creative, and grow. You can achieve an impressive number of goals, especially with the heavy emphasis on your twelfth house of creativity, solitude, and confidential work.
This month, on October 1, you will have a full moon in Aries, in the same part of your chart that I have been addressing, your twelfth house. You may complete a big project you've worked on since the end of March—perhaps now you can talk about it because it may not be a secret anymore. If not yet, this full moon of October 1 may bring you to an important plateau with the project. The twelfth house rules secrets, so you may hear one that makes you sit up and take notice.
Jupiter and Neptune will collaborate to make the weekend of October 10-11 lyrical, light, beautiful, and poetic. It's a good time to send your manuscript to an agent, or if you are a designer, show your collection to a sponsor.
This same part of your chart, the twelfth house, rules psychology and healing, so if you are in therapy, you may have a breakthrough with your therapist within four days of October 1. That would be great news. If you need surgery, you may opt to do it now so that you can enter the holiday season healthy and recovered.
This month, I would be remiss if I didn't mention that I expect a second wave of the coronavirus to sweep in again. It will peak in mid-November but start this month, and gradually calm down in December. Where will it strike? That's up to you. Wear your mask when you go out, buy some beautiful soaps to wash your hands often, and continue with social distancing. When the wave comes back, you will not be affected if you resist "pandemic fatigue". The virus is waiting for you to make yourself vulnerable, so don't let down your guard.
I feel we will have a vaccine by January 12, when Jupiter and Pluto are far enough apart not to spread it in 2021. Once they separate by year's end, Jupiter and Pluto will not return for 13 years. Just because we will have a vaccine, though, does not mean we are free and clear from this pandemic—it will take months for the medical community to distribute it. Poor countries will need to get the vaccine too, and the richer countries will have to ship it to them so that everyone has it.
As several doctors have said in the news, the mask is a better protector than any vaccine. Most vaccines can only protect 50 to 70% of people, but masks have a far higher level of protection.
The new moon of October 16 is flawed, meaning it's not perfect, and there are difficult aspects associated with it. However, you will be able to benefit from some areas of this new moon, too. For one thing, if you are out of work, you may be able to find a job similar to the one you had, or at the very least, a part-time job to bring in more money.
Mars will be jabbing Pluto and Saturn again (as he will be at the start of the month, on the full moon, October 1). On this new moon October 16, Mars will also oppose the Sun and new moon in Libra, 24 degrees. This new moon will appear in your sixth house of work and health, so that's where some of the nerve-jangling events will take place. This is a new moon, not an emotional full moon. Full moons give their news, force you to instantly make a decision, and it's over. A new moon, like this one, however, has a long tail. It will affect you for six months.
You may have personnel changes at the office or a competitor who works hard to put you in the wrong light (twelfth house). Saturn and Pluto are in your ninth house, so with Mars in harsh attitude to both planets, you may have problems with a media story about you or one that you are creating for a respected news outlet. If you do a lot of import-export business, you may have boxes delayed in customs and problems getting those shipments out. The ninth house rules academia too, which includes your efforts to get an advanced degree, and the way this new moon could affect you is that you may encounter an obstacle, like being told you have to do remote learning (when you thought otherwise). Distant travel is also covered by this house, but that seems out of the question for now. When Dr. Fauci said he would never get on a plane now, I was listening.
If you have a legal case that's due to come up (such as to finalize the division of property in a divorce, ending a business or if you are suing someone), try not to have it scheduled for October. This month will have more trap doors than a haunted house. Saturn and Pluto will exert enormous pressure on you, and if you have an immigration case pending, try to delay it.
You may have a health matter you'll want to address, and if so, you may want to schedule a procedure in November, if it can wait—if not, attend to it immediately. The sixth house rules procedures we need in order to stay well, and it is quite lit up. After October 16, you might find a new exercise routine on YouTube that works quite well for you.
Not only is action planet Mars in retrograde orbit, but Mars' little brother Mercury is also due to go retrograde, October 13 to November 3. That will cause more delays, and anything you negotiate will need to be renegotiated later. Almost nothing sticks when Mercury is out of phase. Put off buying a new computer, smartphone, air conditioner, or refrigerator (anything electronic) because Mercury rules the electronic sparks inside the machine, as well as the moving parts. You won't like the product you buy now for any number of reasons.
October is not an easy month, but you've seen months like this before. You can handle it, but it will be, at times, frustrating or exasperating. We are all in this together, as these aspects will affect every zodiac sign, albeit in different ways.
The hardest moment will come at the month's second full moon, October 31, Halloween no less, in Taurus, 9 degrees, in the first house of your personality and identity. As this full moon is in Taurus, it is likely that all that is important to you will come to a culmination. I feel you will have an emotional event that shocks you into great clarity—a piece of news or casual comment will make lucid something you didn't know but need to know, for it is a topic deeply important to you.
The news might be about a close romantic or business partner. In the latter case, that person might be a business partner or a collaborator, such as your accountant, lawyer, agent, publicist, or other professional with whom you have a serious, committed, one-on-one partnership. Or it may be about something that comes up regarding your living situation or a family member, possibly a parent, sibling, or cousin. I say that because the Sun rules your home life and your close, immediate family.
Here is why I feel things will be tough. The October 31 full moon will conjoin unpredictable Uranus tightly, within less than 1 degree, and at the same time, oppose the Sun in your committed partnership sector (seventh house). (If you are in the early phase of dating someone casually, this full moon will not likely affect you.) You may get a text or phone call that sets off this full moon, for the moon naturally rules your third house of communication. Keep in mind that Mercury will be retrograde and that will scramble messages, bringing miscommunications, delaying mail, couriers, or express mail, and making you think no message has been sent, when it was, so don't jump to conclusions. You will have to go the extra mile to be sure you are picking up the right message.
I would say this is not the year to let your children go trick-or-treating. Gosh, with Uranus conjunct the moon and opposed to the Sun, at a full moon, with the world running around with masks at night, the candy corn is apt to be laced with poison. I am exaggerating, of course, but I do want to keep you safe. This is an explosive, difficult, emotional full moon.
You might be asking, are there any special, outstanding dates this month? Yes! There will be two special dates.
The first comes over the October 10-11 weekend when Venus and Uranus are in trine, meaning great harmony. Venus is your ruling planet, so here, Venus will be speaking directly to you. If you are single and hoping to meet someone new, allow a friend to make an introduction for a socially distant lunch or dinner with that new person. The chemistry you feel should be quite strong and vibrant, and you are likely to have a lot in common. Venus will be in Virgo, the best sign for Venus to be in for you, for Venus will travel through your fifth house of true love, and Uranus will be in Taurus. I love October 10 for you.
I also love the signal between good-fortune Jupiter in earth sign Capricorn and Neptune in Pisces. This will set up a link between your eleventh house of hopes and wishes and your ninth house of foreign people and places. A connection between Jupiter and Neptune is usually one that has a highly creative vibration, one that could allow you to create something that has international appeal. This is likely a long process, for Jupiter and Neptune began sending signals to one another earlier this year on February 20, then again on July 27, and now, they will have their last communication on October 12 this month. After this, Jupiter and Neptune won't communicate again until 2022.
Jupiter and Neptune's collaboration truly makes the weekend of October 10-11, special, and including (in the US) Monday, Columbus Day, adding up to one glorious long weekend. If you live in a country that does not celebrate Columbus Day, see if you can take the day off to travel. If you can't, this day would be superb for presenting a creative idea—perhaps a collection of songs you wrote or photographs you created. It's also a good time to send your manuscript for a novel you wrote to an agent, or if you are a designer, show your collection to a sponsor for funding. This aspect is lyrical, light, beautiful, and poetic. Use it!
—————————————–
Please Note: On October 1, 2020, there is a full moon in Aries 9º, not Aquarius 9º. We apologize for this error in our 2020 calendar.
——————————————
SUMMARY
The month starts out with an unsettling full moon, October 1, in Aries. If someone near you has been holding information from you, it will come out quickly at this full moon. The matter will most probably involve a work project, subordinate who reports to you, or a health question that may require more investigation.
More concerning will be the opposition of Mercury to Uranus on October 7, when sudden news will bring on a gamut of emotions. A lot of attention will be focused on your relationship to an authority figure at work, but with Mars and Pluto at loggerheads on October 9, you will have to handle any stressful situation gingerly.
The one positive part of planets clashing is that matters that have been ignored or swept under the rug will be confronted and addressed now. Although you may assume that this month is one that holds quite a bit of messy turmoil, it actually has a purpose, for truths that you need will emerge. Planets that clash noisily make us pay attention and give us little choice but to find original remedies.
Venus, your ruler, will see what's happening with Mars, acting like a bull in a china shop, and rush in to calm Mars, her lover, who is now on a rampage. When things get hot, tell yourself, I've got this. I can handle it. After taking time to think, you can come up with an answer.
A new moon will come on October 16 in Libra and possibly bring a new assignment. However, in a month where nothing will be straightforward, you and your client may not agree on the method to move forward. Of course, you both will have to get on the same page, and that may take more effort than either of you assume. Mars will again act up by directly opposing the new moon and Sun—someone may criticize you or try to get the upper hand, and you won't appreciate how you are treated. Or it may be that one of your needed assistants or subordinates will suddenly announce a departure, making you wonder how you will get the work out by yourself. October is not the month to hire a new recruit.
On the surface, it looks like no one is getting along with anyone else in this topsy-turvy month. There will be exceptions, but for those finding it hard to have civil conversations, it will be because of a difference in priorities and personal values. October will bring out the difficulties that have always been there but that you may have never noticed. You will have to probe deep to find out how to separate a potentially complex matter. You can do that, for you've never shied away from rolling up your sleeves to find a solution.
News reporters speak of the October surprise that seems to come up every year during this month. There will be one, right on time, on October 31, ironically Halloween. The Sun and Uranus will be in a tug of war—you will see it play out in your own life and on TV in world events, and you should expect the unexpected. The full moon will be in Taurus conjunct volatile Uranus. A love or business partner may be the source of your angst at this October 31 date, and the full moon will add emotion to the situation. Or it may be that a family member or your landlord (or other person connected with your home) may give you news that rattles you. Throughout, take good care of your health—if a doctor says now is the time to address a problem, do it, and you'll be on a fast track to feeling better. If you can wait until November, do that, for Mercury will be retrograde October 13 to November 3, and Mars will remain retrograde too, until November 13. It's one of those months, so do your best. I will be with you all the way.