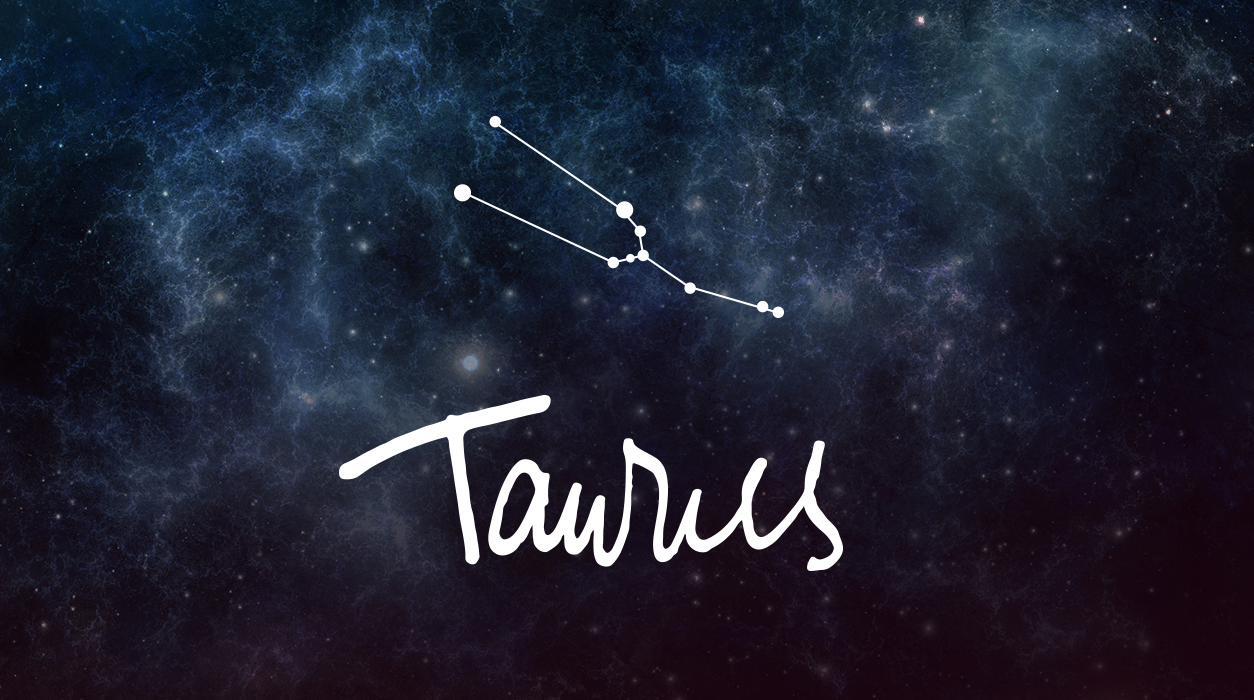 News from Susan Miller
NOVEmBER 2021
Dear Reader,
I know you have been waiting for my Year Ahead 2022 forecast, and it is here! Read on!
My manuscript for the Year Ahead 2022 is tucked inside a very special luxe beauty and wellness box of products called The Cosmic Collection, which I did by teaming up with Instyle Magazine and Brandshare. Choose your box of products by your element—Fire, Air, Earth, or Water—and you will find beauty products that I selected for you in collaboration with the beauty editors of Instyle. Lots of thinking went into my selections. This is a great way to shake out of a beauty rut for the New Year 2022 and find new products that I feel you will love.
Your Horoscope by Susan Miller
You appear ready to join forces with a partner you are serious about, in love or business. You will likely act quickly after the new moon appears in Scorpio, 13 degrees, on November 4.
As you get closer to your proposed partner, you may feel that what's happening is not at all what you had in mind, not what you had agreed to, and not what you said would be your part of the bargain. It's possible that nothing will be as you expected, and that's because Uranus, the planet of unanticipated events, will tightly oppose the Sun and new moon—to exact degree—from his position 180 degrees away in a tug-of-war confrontation. You may wonder what you got yourself into and if it's possible to renegotiate yourself into a better position or get out entirely. You could discover that neither option will be easy.
Adding to the high stress concerning this situation, you may find you're expected to handle heavy responsibility or act in certain ways that you had not agreed to when you entered into this relationship or contract. Saturn is in Aquarius at hard angle to this new moon causing this realization. Saturn is currently moving slowly through your tenth house of honors, awards, and achievement. In other words, this is the house that reflects your responsibilities to those in your industry or your significant other if married or in a serious, established relationship.
Events may be set in motion now and could move down the pike at rapid speed with no sign of a graceful exit on the horizon. With Saturn and Uranus in hard angles at the new moon, you may need to look at the contract (or list of promises) that had been previously discussed. You'll want to see how you could have overlooked a weird, unexpected situation, for one may materialize before your very eyes.
Your residence seems to be part of this puzzle too, and of course, you would want to keep your living quarters stable. Your landlord may tell you he or she has sold the building and you will have to move, or the unsuccessful bid you made on a house two months ago may come back as a possibility because the winning bidder backed out. There are many possibilities, but a change in residence could be coming up due to outside events.
You may be pressured to enter a situation, such as buying a house you fear you can't afford if variables in your life change. The relationship you have with a business partner or romantic interest, such as your spouse or fiancé, may push you forward whether you feel ready or not. You might be wondering if the decisions you're making are wise, or you may be dwelling on potential consequences if things go wrong on the long road ahead. You are right to be circumspect, even as others may be saying you are being overly cautious. You seem to be in a bit of a bind.
Uranus' position to the transiting Sun and new moon may cause a quick and severe break in this relationship, causing you and the other party to part forever. In this case, this break could be initiated by you when you begin to fully understand the terms of this relationship and all that you must sacrifice or do to stay in it. Alternatively, your partner may want out and abruptly throw in the towel.
All this is being brought to you by a wild, upsetting new moon, November 4. Yet none of what is about to happen is truly coming out of the blue, although it may look that way. Look closer, and you should see roots to this situation go back in time—you either didn't see the problem quietly developing, or you dismissed or ignored it.
Romantically, if you are newly dating or hope to meet someone special, November 30 will be a glamorous evening. Venus in earth-sign Capricorn will work closely with Neptune in Pisces to spin a magical evening for you, so if you are invited out, go.
The problem is that a new moon sets up a trend lasting six months, so whatever circumstance you find yourself in now could take months to work out. Fortunately, you are a patient soul and should be able to go the distance. Looking six months from now to the full moon of May 15 in Scorpio, the aspects will be friendly, so you'll likely work this situation out and feel comfortable with your decision in time. (To boot, May 15 will be a full moon lunar eclipse, which gives it more power and might.)
If your birthday falls on May 3, plus or minus five days, you will feel the November 4 new moon the most. The same is true if you have Taurus rising 13 degrees or your natal moon in Taurus, 13 degrees. If you know your chart, you can look to see if you have a natal planet in Taurus or Scorpio at 13 degrees, plus or minus five degrees. If so, you will likely notice the effects of this new moon. Still, you might ultimately be helped by the new moon if you have a natal planet in Virgo, Capricorn, Cancer, or Pisces, 13 degrees, plus or minus five degrees.
Later this month, we have an eclipse due on November 19 in Taurus, 27 degrees. This eclipse will turn the spotlight on you, and you will get your turn to speak and explain your point of view. A close relationship—romantic or business in nature—will be your focus again, only this time, you may be ready to decide what to do about what you learned earlier or are learning now. Saturn will be within range to press on you, so you might still feel the weight of your decisions at this eclipse.
At the time of the November 19 eclipse, Uranus, the planet of all things unexpected, has backed off taunting the Sun and moon (as Uranus had done at the new moon November 4) and will instead aim his cannons at transiting Mars. One thing seems clear: Uranus will be on a rampage this month. Mars oversees your income, so it's likely your income will change to a new source soon.
Uranus in opposition to Mars could bring anger to the surface suddenly, or conversely, something a person you're close to attempted to hide may rise to the surface. Alternatively, it's possible that a secret you have will come into view, one that you hoped to keep hidden and under wraps.
Additionally, a lunar eclipse often will "eclipse out" a person in your life—most likely, a female. For example, your best friend may move away, thereby changing the nature of your friendship, or you may have a sudden falling out with a friend after a disagreement. Instead, a female boss you liked very much and who protected you may announce a departure, or you may tell her you are leaving. You get the idea. Eclipses are full moons times three, quite powerful and memorable. They bring conclusions and endings, to make way for the new.
You are ruled by Venus, and remarkably, Uranus in Taurus will be beautifully and harmoniously "trine" to Venus in Capricorn (the best aspect you can ever wish to receive), and that will happen along with the eclipse, November 19. This tells me that in the end, things will work in your favor, even if you don't see the truth of this immediately. If you feel stressed by events this month, the position of Venus suggests that taking a trip on or near November 19 might be a good idea.
If your birthday falls on May 18, plus or minus five days, you will likely feel the November 19 full moon lunar eclipse directly. The same is true if you have Taurus rising, the natal moon in Taurus, or a natal planet in Taurus or Scorpio at 27 degrees, plus or minus two degrees.
Romantically, if you are newly dating or hope to meet someone special, November 30 will be a glamorous evening. Venus in earth-sign Capricorn will work closely with Neptune in Pisces to spin a magical evening for you, so if you are invited out, go.
SUMMARY
A close relationship may suddenly turn quite volatile, and the person in question might be a business partner, expert you hired, a steady sweetheart, or your spouse. Buckle up as things could go haywire after the new moon arrives in Scorpio on November 4, or within the 10 days that follow that date. Suddenly and unexpectedly, you may be confronted with a situation related to a person you are close to, and this would demand a decision.
You won't have full control because Mars is currently in your opposite sign, Scorpio, for the first time in two years. Mars first entered your opposite sign of Scorpio on October 30 and will leave on December 13. During that time, you will need to be cooperative and conciliatory, and not insist on getting your way—that won't work with Mars opposing your Sun. If you try to maneuver things to your way of thinking, you will be met with a fierce force of opposition that will surprise you.
If the partner you are involved with romantically or in business doesn't shock you with an announcement, exhibit strange behavior, or accidentally reveal something upsetting you never knew, then conversely it may be the reverse—YOU may be the one to shock your partner. If anyone has hemmed you in, limited your ability to grow, or prevented you from becoming more independent, you will rebel against that person or situation and make other arrangements—while you walk out the door.
You've likely never insisted on freedom and autonomy as strongly as you will now. As a Taurus, you are generally not given to fits of rebellion, but you will be dealing with unforeseen circumstances and information that may have been hidden until now. You will need to plan your escape in typical Taurus fashion, slowly and methodically. No doubt, you've already begun the process in recent months.
A full moon lunar eclipse in Taurus is due next on November 19. In contrast to the new moon on November 4 that put all your attention on your partner, this full moon will ask you to think about your own needs. Immediately, or within seven days of this eclipse, you may announce an important decision.
At the same time as the full moon, November 19, Pluto suggests you will get a publishing opportunity or an assignment that might require you to travel a great distance. Nearly all the offers that have come to you over the past year seem to have been exciting. Be careful of the terms and conditions. Your planning must be impeccable and your aim very steady to start this new chapter for yourself. Eclipses speed up timetables, so change is coming sooner than you think. If you were born on or within five days of May 18, you will be especially affected by the November 19 eclipse.
Uranus will oppose Mars on this eclipse, and Mars is one of the two rulers of Scorpio. This aspect can set off a bonfire of emotions, doubly so if you were born within five days of May 18 (before or after). You may be ready to give a close partner a piece of your mind, and it may be impossible to hold in your feelings. It seems every topic that has troubled you will be on the table, and if the situation is untenable, you will part. If you want to keep the relationship, that's possible, but just remember that once the toothpaste is out of the tube, you cannot get it back inside again. Choose your words with care.
Your career is going well, so continue to push forward while you have Jupiter's abundant favor and protection. The Great Benefic, Jupiter, will leave your tenth house of honors, awards, and achievement on December 28, not to return for 12 years. Saturn will remain until March 2023, but the same month, Pluto will enter this area of your chart, your tenth house of fame and honors, and will bring you an exceptional opportunity.
In the coming year, 2022, you will take on a great deal of responsibility, but if you work with disciplinarian Saturn, you will have much to show for your efforts. Saturn always leaves a gift by the door when he departs, as he will in March of 2023, as a reward for dealing with his rigorous program. By March 2023 you will be ready for the opportunities Pluto is likely to bring you, and they will be considerable.