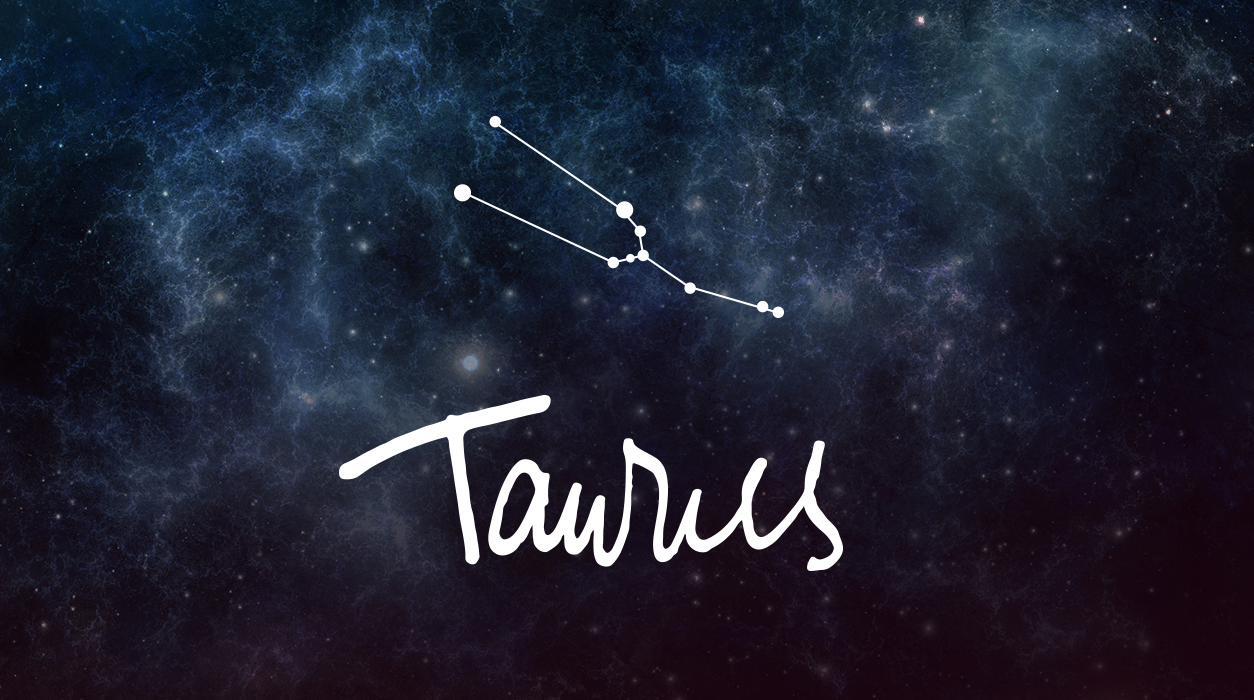 A Note from Susan Miller
November 2020
Dear Reader,
November is a very big month, and I wanted you to have all the information you need to take full advantage of the changing aspects. I went back to October to put your life in context and to show you specifically how different—and better—November would be for you.
November starts off tense (depending on your sign and exact birthday), but it gets special by the gorgeous new moon of November 14. Also, Mercury and his big brother Mars will both go direct after endless weeks of being in retrograde, so you will see the pace of life pick up in a way that you will find gratifying. There will be opportunities to take advantage of at long last, and you will have two weeks to get ready. On top of all of this, the eclipses are back—these are gentle and sweet and will push you forward into a new realm. The first one is due November 30 in Gemini, and the second one, a dazzler, is due next month, December 14, in Sagittarius as a new moon solar eclipse.
Your Horoscope by Susan Miller
The early part of this month—specifically, the first four days of November—will likely have you focused intently on one important relationship. You may be thinking about your long-term sweetheart who you live with or hope to marry, or if you are already married or in an established relationship, you may be focused on your relationship with your spouse. Alternatively, you could be thinking about a close and collaborative business relationship, such as the one you have with your business partner, social media director, agent, manager, publicist, or any other person you depend upon, like, and trust, and with whom you have a serious, possibly contractual, relationship. The October 31 full moon in Taurus, 9 degrees, was a terror, and you may have already received news regarding this relationship that came out of the blue, or soon will, within the first four days of November. (All full moons are strong for that many days after they appear.)
Whenever a full moon occurs in your own sign, something will suddenly come to culmination. If it's not a relationship, it may have to do with your health, which is the reason you need to take good care of yourself, especially in November. Take no risks with the coronavirus, including being with groups of people, for even socializing with small groups can bring you exposure to coronavirus.
This was one of the hardest full moons I had ever seen. It was conjunct Uranus (within a half degree), and at the same time, Uranus opposed the Sun. Uranus is the planet known to bring all kinds of unexpected—and sometimes quite disruptive—news, and you may suddenly receive information that seems to come out of nowhere. Uranus always brings something to the surface that you'd have never considered, and hence, you may feel blindsided by what you hear. I am so sorry to have to report this to you.
In addition to your focus on your relationship, you may also be thinking about your living situation. In this case, you may want or need to move to a new house or apartment quickly. In yet an alternative situation, sudden news about a family member who needs your help might send you scrambling.
I should mention that readers born within five days of April 28 would likely feel the jarring effects of the supermoon of October 31. (A supermoon is a moon that orbits closer to Earth and appears very large and bright in the sky.) If you have your custom horoscope and have Taurus or Scorpio rising at 9 degrees or a natal planet or natal moon in Taurus or Scorpio at 9 degrees, in all cases plus or minus five degrees, you would feel this full moon strongly, too.
The positive part about a full moon is it will usually present a situation you need to know about to protect yourself or information concerning someone you care about who needs your assistance. A full moon delivers its message and then forces you to make a decision or give a response. Once you do, the situation is settled.
Moving on to my next topic, last month was a tough one because you had Mercury retrograde (a difficult vibration that started October 13), and that continued until the very start of November. Mercury out of phase caused delays, postponements, changes of decisions, inaccessibility to decisionmakers, scrambled or incorrect information, setbacks, miscommunications, and difficulties with electronics. It is never wise to sign a contact while Mercury is retrograde.
It looks like you are about to close a major financial deal on the full moon lunar eclipse of November 30 in Gemini. You might end one source of income to trade for two new sources. If you don't see the new pipeline of cash yet, you will soon.
The good news is that Mercury turns direct on November 3, so leave a space of days between then and the date you sign papers or purchase an electronic item. Indeed, Mercury is at his worst at the start and end dates of his retrograde. If you sign papers, you'd only have to make changes to that contract later (that is, if you feel you'd want to continue the relationship, which is doubtful). The exciting part of Mercury's turning direct is that you will see a rush of energy, and suddenly, pieces of your puzzle will fall into place. The clouds will lift, people will become more accessible and decisive, and you will be able to move forward with strength.
Now let's talk about Mars, the action planet, who has been sleeping soundly on the couch too, just like Mercury, only for a much longer period—since early September. When Mars retrogrades, you may find it hard to move ahead on important matters, and just trying to get the simplest approvals or decisions from higher-ups could be difficult. When it comes to your present-day projects, you may have felt like you were pushing a rock up a hill. Mars retrograde represented a poor time to start new ventures, but that all will change once Mars goes direct this month on November 13.
Mars has been in Aries since late June, so it seems you've taken a low profile, working diligently behind the scenes, mainly in solitude, intently focusing on a large, complex assignment. You may be working on a secret product launch or a book manuscript, screenplay, or the thesis you will defend soon, most likely in January or February. The ancients gave us one other classic interpretation of Mars transiting the twelfth house that might offer an alternative way this trend has been working out for you, especially if my first interpretation above is not applicable to you.
The twelfth house is the house of confinement, and that would bring you in greater-than-usual interaction with medical/dental/psychiatric personnel and with people working in hospitals, physical therapy centers, nursing homes, and so forth. You may have a relative in such a facility, and you might be offering support by visiting often and being an advocate for your beloved relative.
On the other hand, you may be checking into a hospital yourself to have surgery or a procedure, for example. This trend will wind down on January 6, 2021, when Mars will leave Aries and enter Taurus.
I should remind you that I have been forecasting a virulent surge of the coronavirus in November, due to the meeting of Jupiter (expansion) and Pluto (viruses) on November 12, a scary trend we saw growing in October as these two planets moved toward one another. We see Jupiter and Pluto conjoin every 12 years, and although they were retrograding for months this year, in 2020, they met April 4 (not retrograde) and June 30 (retrograde) and will meet one more time, November 12, and again, they will not be retrograde when they meet this last time. You see why I am begging you to be cautious. Mars in the twelfth house can put you in the hospital, but if you are careful, you will likely be fine.
We are in a dangerous period for this virus, and you likely saw the surge climb in many nations in October as this usually happens when these two planets approach each other. This virus is on a mission to infect as many people as possible. Both Jupiter and Pluto were retrograde for months, and Jupiter went direct September 12, and Pluto went direct October 4. They are now rested and strong, raring to go, so I feel this last surge could be the most powerful and difficult one to handle.
With Mars in your twelfth house, I suggest you be extra careful. I don't want you to be in the hospital and on a ventilator. Wear your mask, wash hands thoroughly for 20 seconds, and avoid group activities. Stay home a lot. My job, as your friend, is to keep you safe.
I feel the virus will tone down as we get closer to Christmas, with a breakthrough announcement possibly arriving in late December, but more probably on January 12. That does not mean we all will have a vaccine that we can take immediately—the drug companies have to ramp up production and work out distribution, but the point is, January 12 may be a turning point.
In the meantime, in my life, I have decided to shrink Thanksgiving and Christmas. My sweet daughter, Diana, is in Los Angeles and won't be coming home to New York. The last thing Diana wants to do is to go through LAX and JFK airports with mobs of people. We will miss her terribly. Diana will be at her best friend's small family dinner, and here in New York, I will be with my daughter, Chrissie, her husband, and little Otis. I will send Diana lots of presents for Christmas. I love the holidays, but as I told Diana, we are a close family and don't need a holiday to remind us to come together—we do that all year. We last all came together in August for a one-week family "vacation" in the Hamptons, where we worked on our laptops and participated in Zoom calls, but we still had fun being together.
My older daughter, Chrissie, lives in Manhattan and had COVID last March and has been told by her doctor that both she and her little child have antibodies. Chrissie will fly to see her sister two days after Christmas. We are making the best of the pandemic, and we know it's only for a while that we will need to take precautions. By this time next year, life is likely to become a little more normal.
I was thinking of having my niece over to do some light office work on weekends, in addition to the virtual help my crackerjack assistant, Courtney, gives me, but Chrissie reminded me that her friend's parents got very sick in London by having a stylist come to their house to get a haircut. She told me that even having a family member over could be the mistake that lands me in the hospital as I have an auto-immune condition (ulcers). Chrissie repeated that I need to stay completely alone for now, and I feel okay with that. If you are a writer, you know you like to be alone.
Let's go back to your relationship situation. I cannot tell which partner will give you pause at the start of the month, but I can say that things will improve with either the same partner or a different partner, in love or business, by mid-month. As you go through the month you will come to know the identity of that person.
The new moon on November 14 in Scorpio at 23 degrees will offer a partnership opportunity to you. The outlook is varied, but with lots of hope in the mix. Here is what I see: Jupiter, giver of gifts and luck, Saturn, the planet of stability, and Pluto, the planet that transforms, will all be in strong, supportive agreement with that new moon of November 14. That is big support! The weeks and months that follow that date (especially the first week that follows, November 14-21) will be a perfect time to begin talks about forming a serious commitment.
There is one problem—Uranus, planet of unexpected developments, the one that was so active at the October 31 full moon and may affect you at the start of November, will again act up at the new moon. Uranus will argue with Mercury, the planet of agreements, covering both written and verbal promises. It does not matter if you hope to form an alliance in love or business, Uranus opposed to Mercury suggests you both have very different assumptions about the future of the partnership and each person's contribution. As you talk, this may become apparent, and you may feel a little shocked. You will have to talk quite a bit about expectations and how you can get on the same page.
If the person is important to you, for any role, this new moon will help clarify your thinking. Of course, both of you will need to be committed to having your partnership work well. In matters of love, the new moon in the seventh house, as you have now, is a classic one for an impending engagement, but for the marriage to work, you both need to share the same dream.
If you are self-employed, as another example, you might be an agent or publicist and ready to sign a new talent to represent, one that has enormous potential for both of you. You will need to make sure you manage that talent's expectations. The remedy is for both of you to talk and outline what you hope will happen as you move forward together and detail the duties of both persons. Be realistic.
If you are asked to sign papers on or near November 14, see if you can delay giving a verbal or written agreement to the contract or sending a binding letter of intent. Mercury rules contracts and promises, and you need Mercury to be in a favorable position before you move ahead. It seems you will have to stage many discussions first, though, before you get an official commitment. Your best day to sign this month would be November 28, but even better would be to wait until you get to December.
Now let's turn to the eclipse of November 30 in Gemini, 9 degrees. This full moon lunar eclipse will fall in your second house of earned income. You may be changing jobs, possibly giving up one source to gain a new one, either immediately or in time. If you are self-employed, you might be finishing up a big project and are now getting paid. Or one good client may leave, but you would be able to attract an excellent one if you try.
Watch your credit card statements, credit reports, and other financial documents to make sure there are no errors or worse, proof of fraud, for that could be another way this works out.
Think back to the eclipse of June 5, an eclipse in Sagittarius, the first one in a new family of signs, Gemini and Sagittarius, that will be coming by every six months in 2021. If you can think of anything that occurred then, you may see links from that last eclipse, June 5, to this new eclipse, November 30. Thankfully, this November 30 eclipse will put the emphasis on Mercury as the leader of this eclipse, and Mercury will be exceptionally friendly to Jupiter, Saturn, and Pluto. That is quite a lot of planetary power. Saturn can bring you a feeling of security and steadiness to your financial dealings, and Jupiter will likely bring you a very big, lucrative deal to consider, especially since powerhouse Pluto will be orbiting with Jupiter. You may be in talks—it appears everything will be signed, sealed, and delivered by November 30.
It is considered best not to sign right on an eclipse, if possible, so don't rush, and be sure to show the document to your lawyer. Be reflective. The one aspect I need to draw your attention to involves Uranus, still in a fighting mood with Venus. This concerns me because Venus is your ruler, and your ruler always carries extra weight and importance in your chart. Uranus is in Taurus (pointing to you), and Venus is in your seventh house (pointing to your partner). I am wondering if your partner will be a bit envious of a possible new source of income and your growing stature in your field. You appear to need a lot of freedom and space these days, and you won't want to be overly restricted in any relationship, whether romantic or business in nature.
Alternatively, your changing income might create a sudden shift in your responsibilities, something you might not have anticipated to happen on a large scale. Or it may be you assumed you'd have an assistant and team members to help you get the work out, but after you start, you might hear that your staff has to be trimmed or that you'll have to adjust to other changes you never saw coming. If you are about to take on a new position or new client, ask as many questions as you can before you accept it, so you can get an accurate picture. Uranus opposing Venus is a hard aspect that will peak on November 27, but will still be influential on the eclipse, November 30.
You had a similar, but not identical, eclipse on November 30, 2012. Can you remember where you were then and what was happening in your life? If so, you might be able to glean a theme that may come up now. Eclipses do bring change and a need for adjustment, so maybe you can think of how you coped with a new role you moved into then and might have to again now. Keep in mind that the other planets have since moved on, and the universe never duplicates a situation. See what happens, and let me know on Twitter (@astrologyzone), once you get at least five days past November 30.
SUMMARY
As you begin November, you may still be stunned by a development involving a close relationship that came up at the jarring full moon, October 31, in Taurus. The person who may bring unexpected news may be a business partner or close collaborator, such as your lawyer, accountant, agent, manager, publicist, or decorator as some examples of a one-on-one collaborator. Or the news may have emanated from a spouse or long-term, established sweetheart. If you are dating casually and are in the early stages of your relationship, this full moon would not affect you.
The Sun and new moon of November 14 will get plenty of support from Jupiter (good fortune), Saturn (longevity), and Pluto (transformational experiences), but offstage, there is a problem. Uranus aimed his cannons directly at Mercury, so sudden news that comes up regarding a partner may rattle you. It would be easy to have a knee-jerk reaction and impulsively make comments and decisions that you blurt out, but it would be best to listen, reflect, and speak later.
Lately, people near you may be cranky, critical, unpredictable, and easy to rile. Everyone, of every sign, is feeling the thunder the planets are causing and trying to make sense of the news. The pandemic is causing a lot of this, for it has caused far-reaching changes in everyone's lives. Try to pivot, and move to higher ground in any way you can. The virus will rage in November and part of December, but by Christmas, things should improve noticeably. January 12 could bring a big announcement, if it does not come sooner, perhaps at the end of December. Notice of a vaccine will be good news, but it will take months for the drug companies to distribute it to everyone.
Things will gradually improve as the month progresses. Mercury, which has been creating havoc in your life in October, will go direct November 3, so you can buy that smartphone you've had your eye on. Mars will go direct in Aries on November 13, so a confidential project you've been keeping under wraps will move forward more quickly, and you'll be ready to tell the world about what you've been doing after the holidays, in the first week of January. On January 6, Mars, the energy planet, will move into Taurus, and you will tear out of the gate with plenty to show for your efforts over the past six months.
It looks like you are about to close a major financial deal on the full moon lunar eclipse of November 30 in Gemini. You might end one source of income to trade for two new sources. If you don't see the new pipeline of cash yet, you will soon. Mercury is supremely well-aspected to three big-deal planets in your house of foreign people and places, so your deal may be with a company whose headquarters are in another country. Alternatively, a legal case may finally be settled in the courts, or you may finish up a major assignment in publishing, television, or the digital world, such as to debut your new app or website.
At the same time as the eclipse, Uranus will tightly oppose Venus, which is your ruling planet and is currently based in your relationship sector. This is the area of your chart that covers your closest alliances and is almost always covered by a legal commitment. The person you may be thinking about might be your spouse or agent, for example. You will suddenly disagree with each other or discover something troubling about your spouse, business partner, or collaborator. Again, on this lunar eclipse, November 30, the topic will center on money and concern a romantic or business partner. Talk things out to see if you can find a satisfactory resolution.
This full moon lunar eclipse will occur in Sagittarius on November 30, triggering the end of a long negotiation about money, very possibly having to do with joint property that needs to be divided at the end of a marriage or business as an example. After this, you will walk out the door and hear your heels clicking along a long hallway, and at some point, hear the door latch shut on its own. You won't turn to look, and you will know you won't be back anymore, as that chapter has ended.