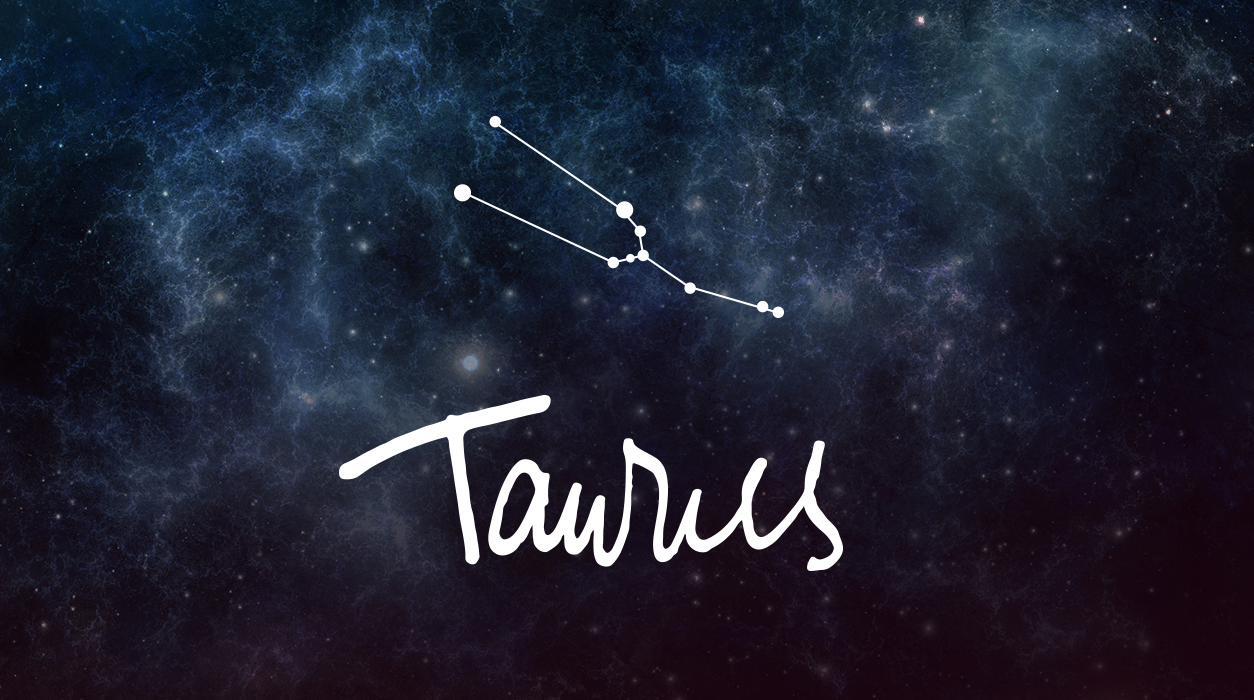 Monthly News from Susan Miller
MAY 2022
Dear Reader,
This is a big month! Two eclipses are due, the one April 30 was a new moon solar eclipse in Taurus, and it will affect you for six months or more. The second eclipse will be a total eclipse of the moon (lunar full moon eclipse) in Scorpio, and it will affect you near the time it will occur because full moons tend to deliver news quickly and bring conclusions or endings—something ends and something else begins. Two weeks later, a sweet new moon (not an eclipse) in Gemini will appear on May 30. That is not half of what's happening in May!
Your May Horoscope for Taurus
The day before May began, on April 30, the world saw a new moon solar eclipse in Taurus, 10 degrees. Eclipses are always harbingers of change, but don't fret—this eclipse is likely to bring lots of good news and plenty of unexpected opportunities. This is a new moon solar eclipse, and those are generally happy events as they can open a new door that had previously been shut tight, and now it will open for you.
Eclipses are strong events. The Taurus who would feel this eclipse the most are those born on April 30 or who have birthdays that fall between April 25 and May 5. Also, if you have Taurus rising 10 degrees (plus or minus five degrees) or a planet in Taurus, Virgo, Capricorn, Cancer, Scorpio, or Pisces between 5 and 15 degrees, you will likely feel this eclipse quite directly. Yet even if you don't fall into these brackets, you will still tend to notice the message of this eclipse.
Since this eclipse is in Taurus, you could begin to view yourself differently, in a new, more accurate light. Sometimes, you may be so busy in life that you don't notice you are changing and evolving into a better, wiser, more mature, and sophisticated version of yourself. Eclipses in your own sign, as you have on April 30, come by rarely. Every nine years or so you get a series in your sign. In 2022, eclipses in Taurus and Scorpio (April 30, May 15, a solar eclipse on October 25, and a lunar eclipse on November 8) and next year (lunar eclipses on May 5 and October 28, 2023) will be in play, so it's time to see yourself fresh and new, as others do.
At the time of the April 30 eclipse, Mars, based in your eleventh house of friendship, will be at an ideal angle to planets in your first house of personality and personal desires. It looks like one friend may be very helpful to you during the eclipse on April 30 and in the weeks that follow. With Uranus conjunct the new moon solar eclipse, it appears your career will light up—you may get a call that you'll want to consider—with an exciting offer. Something in your career is about to bring a surprise change—let's think good thoughts.
I am also very optimistic about your outlook for another reason. At the time of the eclipse, Venus and Jupiter, both in compatible Pisces, will conjoin exactly in your eleventh house. The eleventh house rules friendships, but it also rules your hopes and wishes. The fact that Venus is involved is significant for you—you are ruled by Venus, so Venus' job is to take very good care of you. Now, the once-a-year conjunction of Jupiter, the planet of abundance and good fortune, with Venus, the planet of fun and love (also associated with money), bodes so well for you.
The meeting of Jupiter and Venus on April 30 happens once a year in a different sign and place in your chart—this year, their meeting will take place in your social eleventh house. Indeed, it could be quite a romantic day, as well as a day that could bring good money news or a luxurious experience. The fact that this conjunction took place on April 30, the day of the solar eclipse, means the eclipse will give it quite a strong boost and be influential in the first few days that begin May. This eclipse could help you get closer to holding on to a dream that is important to you, dear Taurus.
Taurus who were born on or within four days of May 17 will have a double-dip of pleasure from the Venus and Jupiter conjunction in the first days of May. The same is true if you have 10 degrees Taurus rising or the moon in Taurus in that degree. In all cases, allow a plus or minus five degrees.
The new moon in Gemini on May 30, is likely to bring up a chance to make more money, and generous offers could come from two different sources.
The full moon in May, such as the one this year, May 15/16, has been called the Flower Moon, a beautiful name. This full moon will be a lunar eclipse in Scorpio, 25 degrees, and put a spotlight on a close relationship, such as you may have with a spouse or a close, committed partner or collaborator in business. Lunar eclipses tend to bring things to fullness and conclusion.
Sometimes an eclipse will "eclipse out" a person from your environment—someone you were close to may move away, or you may be the one to move away. If a situation has gone on for a long time without crystallizing to a finish, an eclipse will bring that condition to an end for you. Eclipses also shine a floodlight of truth on circumstances, giving you the final puzzle piece that can suddenly change the complexion of a situation and provide you with a eureka moment. You may have a sudden understanding of the situation in a way that you could never have understood it before without that extra piece of information that reveals all in a new way.
Again, Mars, the action planet—still in your eleventh house of friendship, a house that also rules your deepest hopes and wishes—will be outstandingly supportive of this eclipse. Also, supportive Neptune, the planet of creativity and inspiration, and Jupiter in Aries, zero degrees, are in an out-of-sign sextile, supporting the Sun and full moon eclipse at 25 degrees Scorpio.
However, Uranus, the planet of disruption and out-of-the-blue news, will oppose the lunar eclipse. The mathematics of Uranus' orbit is wide, not tight. (Tight would have a certain influence, but a wide one is not as certain to do so.) Uranus is at 15 degrees Taurus, within 10 degrees of an opposition to the eclipse in Scorpio at 25 degrees, which is on the borderline of significance. Usually, at a new or full moon I would allow no more than 8 degrees between two planets to create an effect, but eclipses are different. For an eclipse, I allow 10 degrees, for eclipses are more powerful. This means Uranus might create a surprise, possibly an untoward piece of news that you won't see coming. If you discover anything about someone close who has betrayed you or worked at cross-purposes to your interests, you will have to confront that person. In that case, you will be given the truth, and you will have to decide what to do with that truth. Think things through slowly.
The Sun rules your home (where you live) and your family (most likely a parent or someone who lives with you), so either your physical home or someone you live with will be brought into the conversation on or near May 15. If you feel you must move, for example, this eclipse may move up the timetable. The moon, which is a lunar eclipse, rules your third house of agreements, the reason I feel you will likely be given an important contract to sign. Marriage is a contractual agreement, so you may wed soon. Or if you have not felt a contract has served you well, you may renegotiate it or use an exit clause to leave.
It's also possible you will need to take a short trip mid-month, perhaps to talk to a friend who will be prominent at this full moon lunar eclipse. (I can't be sure if it's the same friend who offers you an opportunity in the early part of the month, the first days of May, or another friend who will help you at the full moon lunar eclipse, May 15.) Alternatively, you may instead need to see your sister, brother, or cousin at this time, and one of these individuals may form part of the news that will flow from the eclipse, too.
Your solar eleventh house, which will be such a hub of activity this month, was named by the Hellenistic Greek astrologers in ancient times as the house of joy, so there are many indications that whatever culminates should work in your favor. This is not a black or white eclipse—you may hear very good news, while at the same time hear concerning news about something else. That's life—sometimes it's all mixed up like that.
You might receive or give a marriage proposal or take on a business partner or collaborator who appears to be very good for you. You may suggest that you both sign a contract that your lawyer draws up. Decide to sign next month—do not do it yet.
If you are not happy with a partner in love or business and feel no matter how hard you try, you can't get the relationship to work, you will leave, which is never easy to do if you have been close. Eclipses often do what we are not able to do ourselves—something from the outside world (over which you have no knowledge or control) will happen and likely trigger the decision.
The reason you need to slow down your signing of any contract (written or verbal) is that Mercury will be retrograde half the time in Gemini, the sign that Mercury rules, giving this Mercury retrograde period (May 10 to May 22) a stronger than usual influence. Mercury will slide backward into Taurus from May 22 until June 3, so either way, Mercury will have a strong effect on you. It's never a good idea to sign a contract while Mercury is out of phase, so wait until June. Some of your plans will go on hold, but not forever.
By now, you are probably used to Mercury retrograde, and honestly, you have so much going on in your life that is positive, I don't think you will be too miffed by Mercury retrograde. I do feel that some financial payments you expect to come will be held up, so you may have to dip into savings or borrow money from family to bridge you over the temporary wait for payment. (Your salary may be on time, but a tax refund may be late, and an insurance payout or report back concerning the university financial aid you applied for could take time to come. There are many possible examples.) Mercury will retrograde from May 10 to June 3, but you began feeling Mercury's impending slowdown as soon as the last week in April.
If you find you are frustrated with late payments or a temporary shortfall of cash, be assured that you are soon to become luckier than a Leprechaun. The new moon, May 30, is your best new moon of the year to look for a new source of steady income. It will fall in Gemini, 9 degrees.
If you are in sales, you can find new clients, and if you are unemployed, you can find work. You can find two clients, get two job offers, or get two side hustles that you can do on weekends to fill your coffer with gold coins. Gemini is the sign of twins, so opportunities could come in terms of "two." If you work for others, speak up—this is an outstanding new moon, so gather up your courage, list your contributions to the firm, and present your case. If you are waiting to put a product or service on the market, this new moon will turn on the green light.
Gemini rules the communications industry, as well as the travel and transportation industries, too. You may get an opportunity to work for a firm that's a leader in one of these fields, or you could land in a completely unrelated industry, but, for example, head up public relations or the department that handles the travel schedules for VIPs who need to see clients face-to-face for their work. Those are two examples, but you get the idea—every company requires some employees to write, edit, or become a company spokesperson, oversee social media, work on publicity, advertising, marketing, sales, or handle travel or be involved in transportation. All these jobs are ruled by Gemini and would be fortunate for you now.
There will be several monumental planetary activities in May—so let's rewind the tape to the beginning of May to look at those.
I love May 3 when Jupiter and Pluto will be in sync. This is a rare aspect that always spells big money deals. Mercury won't be technically retrograde yet, so if you sign a contract on this day, your chances of making a dazzling profit would be sky-high. This is one of the aspects astrologers love, for it is called a signature of success, especially financially.
Some of the very biggest news of the month involves Jupiter, the giver of gifts and luck, for Jupiter will move into Aries for the first time in 12 years and settle into your twelfth house. This part of the chart is hard for young astrologers to figure out, so I will clarify what that house is about and how Jupiter will help you during the lion's share of this year, from May 10 to October 27, 2022.
Then Jupiter will retrograde back into your eleventh house of hopes and wishes from October 27 to December 20. This will practically guarantee a very joyous social holiday period for you.
While Jupiter tours Aries and fills your twelfth house from May 10 to October 27, 2022, you will find that you do your best work when alone, in solitude. The twelfth house is naturally governed by Pisces, giving it its meaning, so this transit of Jupiter in Aries will help you become impressively creative. Your dreams may become vivid, for this placement of Jupiter will stimulate your subconscious mind, the wellspring of your creative ideas. Your intuition will become sharper and give you a kind of night vision—allowing you to see through any dark situation, using instinct.
If you are writing a book or screenplay, or working on a thesis or application for a grant, for example, this is the kind of cosmic help that will be a blessing to you. This kind of help can put you in line for a breakthrough in any profession you might have—you may be a scientist working in a lab, searching for a breakthrough on a cure for an illness, or a marketing director, working behind closed doors to come up with the most effective way to introduce a new product or service on the market. The twelfth house rules confidential, secret matters that need to stay under wraps, reason enough to work alone to find the answer.
There's another bonus to having Jupiter in Aries, your solar twelfth house. You will have at least one "guardian angel"—not the fuzzy blue ones that you see in Disney movies—but rather, a real-life, flesh-and-blood individual who will believe in you. This person would be powerful and influential and would be a great blessing. Because this house is usually shrouded in mystery and secrets, you may not know that you are getting help from this individual VIP. If you find out, you will have to keep silent about this, lest others who are not getting help would become jealous, putting your benefactor in a difficult position. For that reason, do be discrete—you will have people pulling for you, for they see your potential. When you get to 2023, you will enter the best year of your life. This year, 2022, will allow you to prepare for that, your rare Emerald Year.
Venus will enter Taurus on May 28, to stay until June 22, allowing you to rely on your natural charm to boost your romantic life. When Venus is in Taurus, you can use your natural grace and charm in all interactions with others. Instead of acting angry, Venus will do your bidding if you instead act in a gentle, soothing manner. Also, wait until Venus graces Taurus at month's end to buy new clothes or to see your dermatologist to improve your appearance. The choices you make will have a downright magical effect.
SUMMARY
As last month ended, you had an important solar eclipse in Taurus on April 30, which consumed your thoughts as you enter May. If your birthday falls within five days of April 30, you were likely more strongly affected, so get ready for changes ahead. They may be ones you've wanted and will embrace wholeheartedly. Solar eclipses are new moons on steroids, opening a portal of energy and usually bringing exciting, unexpected opportunities that give you a reason to smile. Uranus is making you independent, innovative, rebellious, and somewhat impulsive. Think through your choices. You will need to be flexible when fast-moving events require your immediate attention.
Uranus is the star of this eclipse and rules your prestigious career sector (tenth house), so you may hear news on that front, and your outlook for making money in the first week of May is superb. Generally, you will also take a moment to see yourself and your talents in a new way and understand the potential to excel in any of your life directions that you choose, provided you are willing to concentrate on your goal. As a Taurus, you would be willing—I have no question about that!
You may get a stroke of financial luck when May 3 brings a conversation between Jupiter and Pluto, a rare aspect that is a feature of 2022. If you are negotiating the sale of property, a salary for a new job, or the advance on a book (as three of many possible examples), you will get the finest offer at this point. There will be no reason to keep trying for a better deal—this one will be mighty lucrative. Venus and Jupiter, which conjoined in compatible Pisces on April 30, will still be close enough to touch too, another arrow pointing to financial gain.
Mercury will retrograde in Gemini and Taurus from May 10 to June 3, so make no hard and fast decisions—let the cosmic dust settle first, for only then will you be able to see clearly.
When Mars enters Taurus in two months, from July 4 to August 20, it will be your green light to move ahead assertively on all your plans. You might want to wait until early July to make your biggest moves. For now, tweak and refine them, for it seems you aren't ready to sign off on new arrangements, and waiting will ultimately benefit you.
There is another reason why you would be wise not to rush. Jupiter, the giver of gifts and luck, will make a monumental move to Aries on May 10. That will place Jupiter in your twelfth house of strategy, including work done alone in solitude. Your ability to polish and elevate your project to a higher level will be impressive. Take your time, and aim to debut what you dare to do in early July.
You will barely be done with the shifts that the solar eclipse of April 30 will bring up when its twin, a full moon lunar eclipse in Scorpio, will barrel through on May 15/16. Uranus will widely oppose this full moon, causing some sudden jolts, and Saturn will tightly square the Sun, so you will feel added pressure to work harder and to take on greater responsibility. Your home may feel small, and you may need a larger, fresher space. For now, be patient. You will have far better aspects for a move or renovation in February 2023.
Your partner in an established romantic relationship or business alliance appears to be facing strong headwinds and will need your quick assistance. Or your partner may do something to upset you. You will find out either way—eclipses bring a great deal of daylight to situations. Pluto will bring good news from a foreign person based in your city or from a business tie overseas. Friends will want to help—let them, for their ideas will likely have merit. Despite possible stressful news, things will work out agreeably because of Pluto's of Mercury.
The new moon in Gemini on May 30, is likely to bring up a chance to make more money, and generous offers could come from two different sources. If self-employed, you may be able to take them both. The media could be where the offers emanate from—you will likely have a chance to write, speak, edit, or show off other talents in one of the communication arts. Travel and transportation industries or assignments related to those areas will also shine.
You have a very busy month!