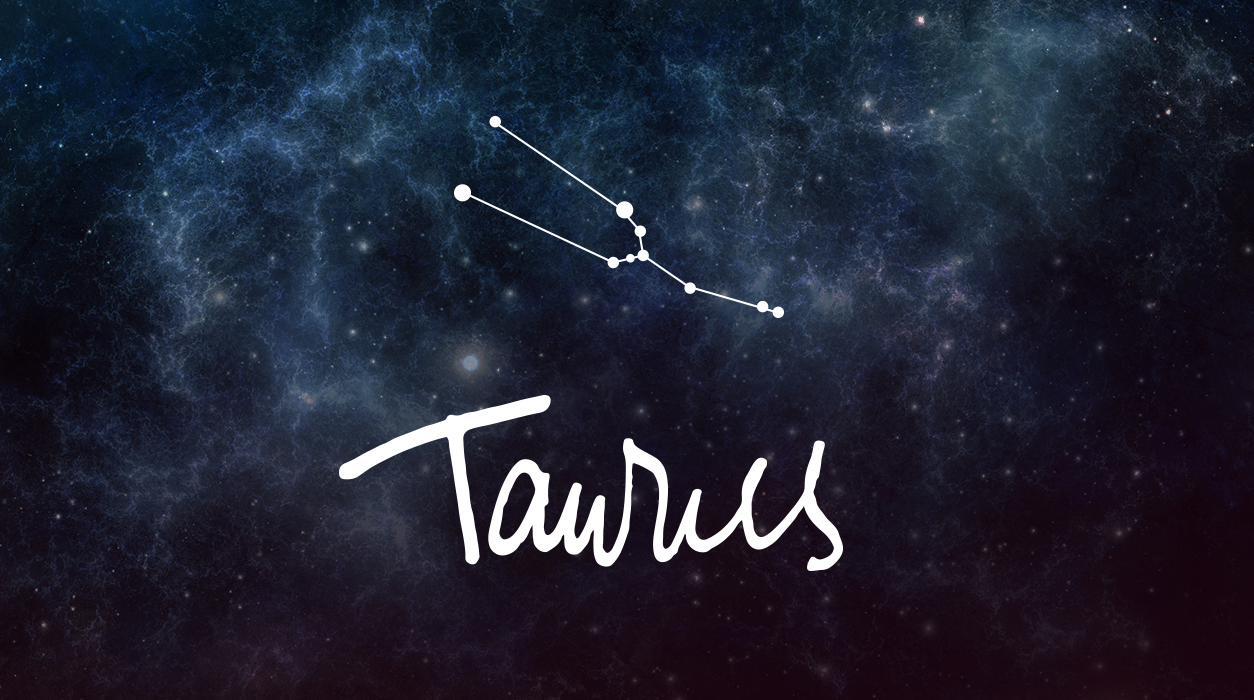 A Note from Susan Miller
MAY 2021
Dear Reader,
My former husband, Don Miller, died this morning, Saturday, May 1, at 8:34 AM in the city we always lived, New York City, Manhattan.
He was in a hospital, and the nurse called today to give us—me and my two daughters, Chrissie, who lives here in New York City, and Diana, who flew in from Los Angeles—the heartbreaking news. They did say his passing was natural, as his organs failed him. They had kept him very comfortable, and we were told he never felt pain. There were no decisions to make, and there was nothing that could be done. The finality of death is so chilling. I felt so sorry he could not have lived longer and had to pass this way.
Your Horoscope by Susan Miller
Life certainly has been moving fast for you, with unexpected twists and turns around every corner. You'll like some of these surprises and not like others. The reason for this unusual state of affairs is that Uranus, the planet of all things unexpected, is in Taurus, traveling over your Sun for the first time in your life. It takes Uranus 84 years to circle the Sun, so unless you were born in 1935 to 1941/1942 (when Uranus was retrograding back and forth between Taurus and Gemini as it prepared to leave Taurus) you've never experienced this aspect. Uranus is a little like lightning—you don't know when it will strike, but when it does, it brings exciting and very positive news.
Last month, the "super moon"—called that because it will orbit very close to Earth and appear to be very big—was in your opposite sign of Scorpio. What made this full moon so unpredictable was that Uranus was orbiting tightly conjunct the Sun and in direct opposition to the full moon. The moon was in your opposite sign Scorpio, 7 degrees, and fell on April 26. If your birthday fell on this date, or between April 27 and April 30, you likely felt the effects of that full moon before April was finished. (All full moons are influential for four days after they appear, as they wane.)
That volatile full moon highlighted your relationship with a romantic or business partner. If you've been dating happily, for example, then you might have become engaged, for things were coming to culmination. If you were not happy, and your birthday falls near April 26, you might have broken up, agreed to go to couple's therapy, or perhaps, left the relationship altogether. The place in your chart where the eclipse fell rules your partners, whether personal or in business. If you found an expert to engage, you likely drew up papers or at least told this person that things would move forward. If a business partner was slacking off, letting you do all the work or worse, stealing from you, this full moon was the straw that broke the camel's back.
Now, we move into a lovely month. I am very enthusiastic about the new moon May 11 in Taurus at 21 degrees, representing your annual birthday gift from a loving Universe. Again, Uranus is tagging along with the new moon, but this time, Uranus is at a distance from the Sun and new moon (good). More importantly, Mars will be signaling sparkling rays to Uranus, signifying that a happy surprise or two is due.
This new moon will give you a path forward, for you will listen to your own mind and not be influenced by others. The pandemic is dragging on, but you seem to have a vision of your future this month, and you'll enjoy embellishing your plans as soon as we get to a post-pandemic period. This new moon will give you something you want dearly—and only you know what that might be—but you have to know what it is and be willing to reach for the golden apple on the tree.
Pluto, a powerhouse planet, will be beautifully oriented to the new moon of May 11 and the Sun, and that's like having a benefactor who believes in you, helping you make all the right contacts. Pluto is also within significant range of Venus in Gemini, your second house of income, suggesting you can make more money in weeks and months ahead. Saturn will support Venus too, and Saturn's in your house of fame and honors, so you could build job security fairly easily.
This new moon will give you something you want dearly—and only you know what that might be—but you have to know what it is and be willing to reach for the golden apple on the tree.
If your birthday falls within five days of May 11, you will feel the strength and positivity of this new moon. The same is true if you have the natal moon or other natal planets in Taurus, Virgo, Capricorn, Cancer, Scorpio, or Pisces at 21 degrees, plus or minus five degrees.
This is actually a strong month, for Mercury won't go retrograde until May 29 to June 22. Don't get too close to May 29—sign contracts and buy electronics and other expensive items early in May, or put it off until July. You will start to feel the delays, changes, and backtracking of Mercury once you get to approximately May 21, but that gives you three strong weeks to forge ahead.
The pandemic is still dragging on, and I am sure you are anxious to get out of the house. That might be possible. Mars moved into Cancer on April 23, to remain in that sign until June 11. During this period, you will have your best opportunity to take short road trips, perhaps stay in a bed-and-breakfast, and enjoy fresh air and sunshine. With Mars in Cancer, if you do travel, it appears you may see your siblings or cousin, or if not, other members of your family.
Your chart shows a growing emphasis on your residence, which makes me wonder if you would soon be moving, even if you have no plans to move, perhaps because you find the perfect space with more room, the right neighborhood, or a space with lots of sunlight. This idea may have come up as a strong possibility at the full moon last month, April 26, for Uranus conjoined the Sun, and the Sun rules your home sector. (Family is also included in this same sector, so you might be focused on your mother or father.) If you don't move, you may find ways to work on your present home, particularly when Mars tours Leo from June 11 to July 29. That won't be the end of the emphasis on your home, however.
Just a week later, watch what happens regarding home and family in the days and weeks after the new moon August 8 appears in your home sector. If you want to move, renovate, decorate, make repairs, buy a new piece of furniture, or do what you can to assist one of your parents, you will get powerful help then to do so.
Returning to May, this month is filled with news, for Jupiter, the giver of gifts and luck, which has been shining a brilliant light on your career, will temporarily leave Aquarius and move into Pisces from May 13 to July 28. No need to be blue—Jupiter will return to your career house, giving you the best boost to your career that you've seen in over a decade, lasting from July 28 to December 28, 2021. If you want to interview for a new position, do so (if you can) before May 13. This will be the year to make your mark, dear Taurus. It's up to you to decide if that's what you'd like to do.
You will like the period that Jupiter spends in Pisces, for you will have much more fun. You may be seeing friends now and then, dining out, and generally feeling more connected to people—you'll begin building a semblance of a social life again. When Jupiter was in Aquarius, you likely felt some pressure to produce at work, and if you were eager to make a name for yourself, you did so willingly, but if that was not your main goal, rather to have a richer, more fulfilling personal life, you will love Jupiter in Pisces. Pisces is a poetic sign, lyrical and creative—a water sign that blends so beautifully with your earth-sign Taurus. Water and earth make flowers, so it's a fruitful combination. Be excited because the coming ten weeks will be breezy, soft, warm, and possibly fun.
The eleventh house, the new part of your chart where Jupiter will spend those weeks, is also the house of hopes and wishes—where one long-hoped-for dream can come true. This sounds almost like a fairy tale, but it's true, and you must have faith. (Ironically, Pisces is the sign of belief.) Keep focused on your dream. Jupiter goes back into Aquarius until December 28, but will come back to this magical place, Pisces, to stay through many months of 2022.
I will admit that during the coming ten weeks, you won't have lucky Jupiter in your professional career sector, but rather have Saturn alone in that house, suggesting opportunity won't quite land in your lap without hard work. Don't worry—Jupiter will be back on July 28 to help you. When Jupiter is around, you will have breakthroughs and good timing, so you'll be at the right place at the right time, which is half the battle.
The full moon of May 26 is a lunar eclipse in Sagittarius, so at this point, instead of travel, you will be thinking about organizing your finances. This full moon will light your eighth house of other people's money, which rules taxes, inheritances, government stimulus checks, venture capital, student and bank loans, mortgages (original and refinanced), credit cards, bonuses, commissions, royalties and licensing fees, child support, divorce settlements—all funds you receive outside of salary or funds you have to send out to pay off an obligation. Full moons bring closure and sometimes a demand for payment, so if you owe anyone and don't quite have the money to pay them, you could be quite stressed.
Eclipses often bring important life changes, so you may be splitting assets at the end of a marriage or business, reaching to close that door and walk away, determined not to turn back. Sometimes, a promise is broken at an eclipse, and it may be that promised venture capital does not come, and your sponsor or investor has a flurry of excuses. I hope this does not happen. Neptune will be in hard angle to Mercury, so verify facts and get everything in writing as your assumptions or perceptions might be off, only to be complicated further with the upcoming Mercury retrograde.
If anyone owes you money, you are likely to see that check arrive within four days of May 26. You are likely to send out checks or wires, too. This full moon has support from Saturn, suggesting you've thought about this expense and feel it's an investment you want to make. You might be putting down a deposit for a weekend summer cottage, camp or school for your child, or graduate school for yourself, or to fund the start of your own business, as some examples. Eclipses are very powerful and usually mark a change in the house they fall. Make important purchases or commitments earlier than the full moon. It is just too close to Mercury retrograde.
Mercury will be retrograde from May 29 to June 22. During these phases, our judgment can be off or we could become forgetful or rush over details. Don't buy any electronic items, and that includes a car or kitchen appliances, and refrain from signing contracts and important papers. It is never wise to get too close to the start and end dates of the retrograde, for that's when little Mercury is a wild child. Truly. Mercury is full of pranks at the start and end, so it's doubly risky to take action close to the start and end dates. Mercury will retrograde in Gemini, your second house of income, so as you move into June, money owed to you might be held up, and you may have to remind people to pay you.
Romantically, the move of Jupiter into Pisces, your eleventh house, will do wonders for your love life. The eleventh house is opposite your fifth house of true love, and when a major planet—like Jupiter—moves into the eleventh house, it pings energy into the opposite house across the sky, at 180 degrees. In your case, Jupiter's energy will be directed to Virgo, your house of true love. This is especially great for Taurus who are single or for those who pray for a baby. Jupiter moves into Pisces on May 13.
If you don't want to wait until mid-month to enter your new romantic stage, Venus will tour Taurus until May 8, a holdover from when Venus first entered Taurus on April 14. Venus is your ruler, so this gracious, charming planet's whereabouts in the heavens will always matter to you. If you can't quite get your mind into dating during the first week of May, or if you have a long-time sweetheart or spouse, you can use May's first week to treat yourself to something madly flattering to wear. Browse your favorite websites, and have a little fun. You may not be aware of your powerful magnetism, but others will be, and you will get the right kind of attention.
SUMMARY
You were taking care of people near and dear last month, or focused on a partner (or if you don't have one, a competitor), but this is birthday month, so it's time to think about YOUR needs and desires. This month's new moon will have the power to take you in a new direction. The new moon on May 11 will be in Taurus, your annual birthday gift to use as you please. Indeed, you can direct this new moon's energy in any way you like, unlike other months when whichever sector the new moon lights up dictates how best to use it. Mars in Cancer will be beautifully oriented toward Uranus in Taurus, so on or near May 11, you may get a happy surprise.
What would you like to see happen this year, dear Taurus? Are you determined to earn more money? Do you want to travel once you get to the post-pandemic period, or do you want to go back to university for a degree? Perhaps you want to start your own business or make a name for yourself working for a company you work at now. Dream big and plan, even if it's too soon to act on any of your ideas. The better part of action is always in the planning.
Eclipses are powerful events in astrology, and we have a full moon lunar eclipse in Sagittarius due on May 26. (It will be the twin of a solar eclipse in Gemini, arriving next month on June 10.) This portends a change in the way you receive income, invest, save, or access money when you need to take on an expensive dream (like buying a house). If you are self-employed, you may get a new client, or if you work for others, you may change jobs and get new benefits, such as healthcare. For now, on the May 26 eclipse, you need to look over your investments. Ask your financial advisor if your portfolio is performing as you had hoped. It might not be wise to take high risks during an eclipse—ask your advisor for guidance.
Go over all your insurance policies, from healthcare to car insurance, life insurance to homeowner's (or renter's) insurance, to see if you have the coverage you need. If anyone owes you a commission, bonus, or royalty payment, you will receive the check within four days of May 26. Venus, your ruling planet, will receive a glittering beam from Saturn at the time of the eclipse, linking your reputation and career advancement to your earnings—this is great because this eclipse will set up a direct link between your burgeoning career success to greater income and financial security. If you plan your moves carefully, you might just leave May richer than when you entered it.
Jupiter will briefly leave your career sector from May 13 to July 28 and fill your eleventh house of hopes and wishes. This is a very special place in your horoscope, where Jupiter is capable of delivering a long-hoped-for desire you've been working toward. This period will be quite important for you, although Mercury will be retrograde from May 29 to June 22 in Gemini, which is not the time to make binding agreements. However, it might be a good time to revisit an idea that had to be put aside previously—dust it off, and see if now is the right time to make it happen. This Jupiter in Pisces period will bring extraordinary help to you through a friend, too.
Mars will move into your home sector soon, and it appears you will be thinking about making changes at home or even making a move to a new address. Something seems to be bubbling up with your residence or regarding your desire to help a family member.
Before that happens, you will have a lovely chance to take a road trip, perhaps for a glorious weekend away. Mars is now in Cancer and touring your third house of quick, short-distance travel, so you may get a chance to spend a little time in a new setting, away from your hum-drum routine. Cancer is the sign of family, and the third house, where you are hosting Mars, rules siblings, cousins, and other dear relatives, so you may take a drive to reconnect with a member of your clan. You love to be with trees and flowers, and Mars in Cancer suggests you may go to a place near water, or for readers below the equator, an area where it's snowing. Whether you travel to a lake, creek, bubbling brook, or the ocean—water will soothe and refresh you now.