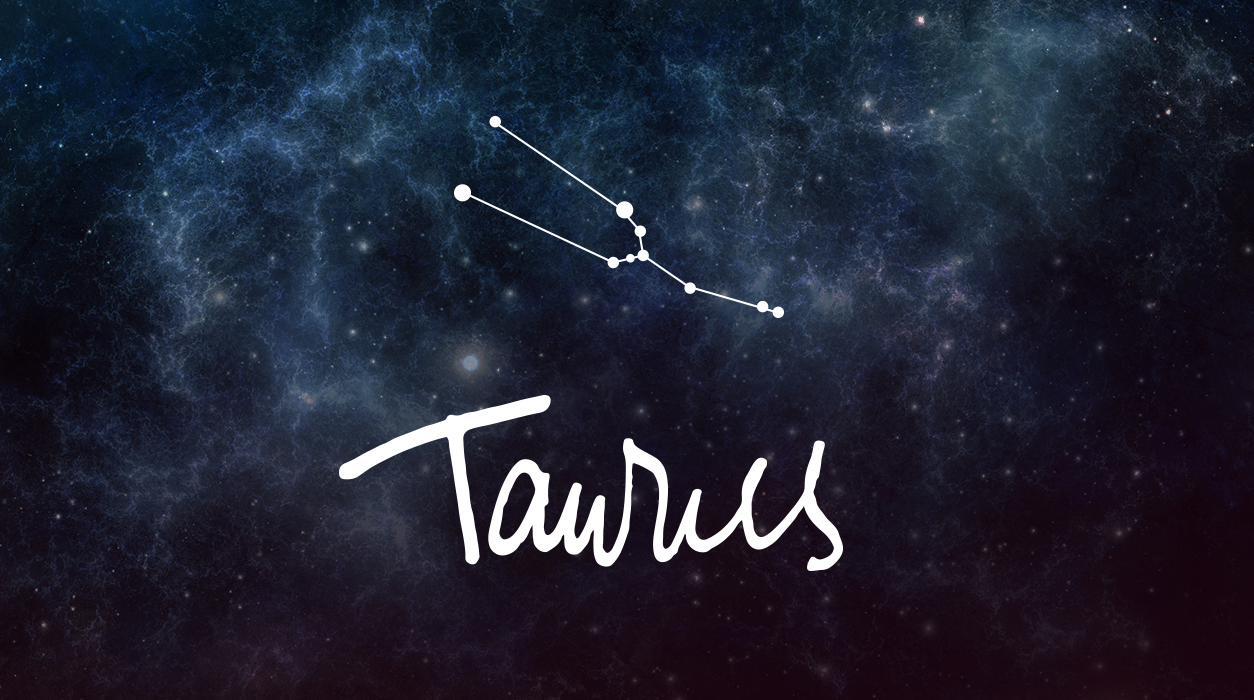 A Note from Susan Miller
May 2019
Dear Reader,
I am so excited about May I can hardly contain myself. It brims with happy, positive aspects, and brings many joyous surprises. I feel you will love May!
As we go through the month, I will continue to remind you of important, sweet aspects on Instagram (@AstrologyZone), Twitter (also @Astrologyzone), and on Facebook (Susan Miller's Astrology Zone). Keep looking for the blue Verified check mark next to my name on all three social media platforms as some people are pretending to be me. I will post almost daily so that you will be able to use every sparkling aspect as they come up—there will be many!
Your Horoscope by Susan Miller
As a Taurus, you can be resistant to change because you tend to like things as they are. One reason for this is that you are a fixed sign, and as I will show you, being a fixed sign can be an honor and privilege, so let's see from where that term emanates.
When astrologers set up the zodiac, they divided a year into four parts to correspond with the four seasons. Within each season there are three months (and three signs) that are always classified in this respective order: cardinal, fixed, and mutable. Cardinal signs are leaders and anxious to get things moving. Those signs are Aries, Cancer, Libra, and Capricorn. Cardinal signs are highly energetic, and they correspond to the four points of the compass—in order, east, north, west, and south—so they define direction.
Next are the signs situated in the middle of the season—Taurus, Leo, Scorpio, and Aquarius—and those are designated as the fixed signs. They are the signs that are the purest expression of that particular season. Since the symbolism of astrology—that of picturing the rhythm of life—is based on the symbolism of the seasons that occur in the northern hemisphere (going in order—spring, summer, autumn, winter), you are an expression of spring. It does not matter where you live in the world or where you were born, for astrologers reset your horoscope chart by time and geography to Greenwich Mean Time. So, no matter where you live, your sign corresponds with the beauty and sensual qualities of spring. Venus is your guardian planet.
The remaining four signs—found as the third and last sign within a season—Gemini, Virgo, Sagittarius, and Pisces—are said to be mutable signs, and therefore their job is to ready us to transition into what comes next—in this case, the new season. They are called mutable signs and are the most flexible, adaptable, and communicative of the signs.
I described the qualities of cardinal, fixed, and mutable—the three classifications of each season (3 classifications x 4 seasons = 12 months)—because I want you to see what a special role you play as a fixed sign. You carry within the urge to keep things rock-solid stable, and this gives you so many of your admirable traits of consistency and reliability. As the superb expression of spring, you hold the honor of being one of the most sensuous of all signs.
Now enter Uranus—the planet of sudden change, rebellion, and liberation—who recently entered Taurus for the first time since 1934 to 1942. This happened on March 6 of this year, and Uranus will continue to journey through Taurus for seven years, until April 2026. You won't feel the direct rays of Uranus the entire time, only when the transiting degrees come within range of your Sun in Taurus or any other heavenly bodies in your sign. The first readers to experience the direct rays of Uranus from now through 2020 will be those with birthdays that fall from April 20 to April 30. After 2020, some May-born Taurus will be next. I should mention that you may have early degree planets in your chart that will feel Uranus now, but I can't see your individual, unique chart from where I sit.
Sooner or later, you will realize that although staying stable can be a safe way to live, everyone (you included), at some point, reaches a tipping point where you realize that change is necessary and that you can enthusiastically embrace it.
Sooner or later, you will realize that although staying stable can be a safe way to live, everyone (you included), at some point, reaches a tipping point where you realize that change is necessary and that you can enthusiastically embrace it.
You will long for an adventurous and fresh, new element in your life, and if anyone or any condition holds you back, you will break those bonds and quickly walk away without looking back.
If you feel you know every crack in the sidewalk because you've walked over that path many times in what feels like forever, your inner thrill seeker will yearn for something new. If you are at that point, the new moon on May 4 will give you the courage and resolve to act. Any Taurus born in April will feel the restless, rebellious nature of Uranus and the corresponding need for independence—more than a Taurus born at other times of the sign. However, the new moon of May 4 will also reach out to any Taurus born within four days of May 4, so for now, and in the coming year, you, too, will feel the influence of Uranus.
This new moon will center your focus on your life and your needs. This is something you don't often think about, but your birthday month is the right time to do so. A new moon is very powerful in the days after it arrives, and the actions you take in the two weeks that follow can affect you for at least a year, or very possibly forever.
The May 18 full moon in your opposite sign of Scorpio at 28 degrees will, in turn, focus you squarely on a partner in love or business. Full moons crystalize emotions and plans made earlier, and this one will be a peach, for it will receive stabilizing vibrations from Saturn and Pluto, making any union you forge now one that will stay in place a very long time. That weekend, or the days leading to that weekend, would be a superb time to become engaged, or better yet, to marry. I love that additionally, Venus, your ruler, will be conjunct Uranus, with both in Taurus, adding spice and excitement to your union. This is the way love is supposed to be.
If you are already married, you will be making a promise to each other or embarking on a plan of something meaningful to do together—buy a house or have a baby, for instance.
Alternatively, if you are not getting married, you might want to make official a partnership in business you've been working on for some time. If your birthday falls near May 18 (within four days in either direction), you will feel the effects of this full moon the most and will likely be thinking of ways you can choose a business partner who will be a stable member of your team.
If you are not doing either—not becoming engaged or married and not signing papers with a proposed business partner, such as a new agent, manager, head of digital, publicist, social media manager, accountant, or other professional—then you may instead be making a new pact with a present partner to work on an important new goal together. It's a great time to do so.
I love that Venus will enter Taurus on May 15 to stay until June 8. This would be a divine time to shop for beautiful wardrobe items of quality that flatter your coloring. As a Taurus, you tend to like classic, investment pieces that you can wear through many seasons and years. Venus will see to it that you find the ideal items, and while you're at it, confer with your favorite stylist about a refresher for your looks, too.
First, if you need to sign a contract with a business person, do so on May 16, when you will turn now into forever, a bond that will stay secure for the long road ahead due to Mercury (contracts) in Taurus in lovely angle to Saturn in compatible, earth-sign Capricorn. If you want to elope or marry during the week, this day, May 16, has my vote for superb timing.
Now let's turn to your financial picture. If you have concerns about how fast you are spending money lately, I have good news for you. Indeed, you've had high expenses ever since Mars entered your second house of earnings and savings on March 30. Happily, your expenses will tone down after May 15, and you will see a noticeable drop. You may be getting married, taking a long trip, or planning to move or renovate your residence. Alternatively, you may be going back to graduate school or initiating other key lifestyle changes that often require large outlays of cash. Your financial picture is improving—you will be comforted by seeing expenses drop after May 15.
Once Mars enters compatible water-sign Cancer on May 15, you will have a chance to travel more often, possibly over weekends, for short respites to the seashore or a mountain lake. If you'd like to just take a day to travel for business or pleasure or to have unusual experiences when on your trip—all very positive and exciting—plan to go on May 22. That's when Mars and Uranus will work together to make sure you have a wildly successful trip.
Mars in Cancer will also help you with any negotiation you may have coming up. If you sense you will have a hard time finding accord with a client or with management in your own company, choose to schedule a meeting in the second half of May. I recommend May 22 as your best day.
If you can't wait that long, and a good deal of money is at stake, then choose May 9, when Venus in Aries will be showered with radiant, golden rays from good-fortune Jupiter in your eighth house of other people's money. Keep this meeting private.
Another good, runner-up date, arriving earlier, would be May 14. Use this date if the meeting is highly confidential and has the possibility for decent profit or a cash settlement for you.
Now, before I go, let's turn to matters of love, for as mentioned earlier, having Venus in your sign from May 15 to June 8 will be a wonderful development for you. On Wednesday, May 22, your charisma will be very high, and Cupid, with his little fleet of angels, will be out and about.
If you are looking for a glamorous day, when your experience will be quite heavenly, choose May 30, when Venus in Taurus will be in divine angle to Neptune (the planet of unconditional love) in the loving and giving sign of Pisces. Pisces, a water sign, blends perfectly with your Taurus earth-sign element—to say the least, this love relationship would likely be very fruitful.
On the following day, May 31, Venus, your ruling planet, will work with Saturn in a warm and friendly way, to make your promises long-lasting and heartfelt.
SUMMARY
You are likely thinking about making changes in your overall life and very specifically in your living quarters, and if so, you will now have a golden chance to take action quickly after the May 4 new moon. Uranus will be aligned with your Sun in Taurus for the first time in your life and will remain with you during the coming seven years. You will break away from any limiting circumstances, and you may surprise friends and family with your announcements. If your birthday falls in April, you are feeling the effects of Uranus now—other Taurus will feel it more strongly in coming years
With the Sun as the natural ruler of your sector of home and family, your living quarters may be due for a change. The new moon of May 4 will be in Taurus and will be activating this part of your life, so if opportunities do come up, you will hear news within days after the new moon arrives. Uranus (in Taurus for the next seven years) is the planet of genius, so you will think of exceptional, home-related ideas now. If you are in the process of a long-term renovation project in your home, you may advance to a more productive level. If you are working on ways to help an elderly relative, such as a parent, the right options are likely to come up quickly now if you look for them.
Mars is currently moving through your financial sector, so your spending will be higher than usual in the first part of May, a trend that started in April. Your higher-than-usual spending will tone down noticeably, once Mars enters Cancer on May 15, and will remain in the normal range the rest of 2019.
A delicious full moon, May 18, full of wonder and light, falling in your opposite sign of Scorpio, will bring you lots of reasons to be excited regarding matters of love and marriage. If you are hoping to receive (or give) a proposal, this full moon could bring that fateful moment within days, and if so, the proposal may come out of the blue. Your ruler, Venus, is now in Taurus and conjunct Uranus, bringing on a number of spontaneous, romantic events, mainly because your magnetism will be irresistibly high. If you are already married, an exciting long-distance trip to a country that will require your passport may be on the agenda.
One of your most romantic days of the month will be May 9, when Venus and Jupiter, the planet of good fortune, align to make this day a four-star standout in your personal life.
If you are neither married nor anticipating an engagement, you can use this sensational full moon to build an important business collaboration in the days surrounding May 18. Again, events will accelerate at a rapid pace, but don't rush. Your aspects show you would be wise to allow time to have a consultation with your lawyer. The first part of May, at the new moon May 4, will put greater emphasis on you and your needs—later at the full moon, that will switch to your partner, and I will come to that point in a moment.
Again, the pace will accelerate rapidly, but don't rush. If you are about to engage a partner or collaborator, allow time to think through your plan and have a consultation with your lawyer.
As you see by reading this report, first part of May, at the new moon May 4, will put greater emphasis on you and your needs. Later, at the full moon May 18, that emphasis will switch away from you to your partner. Indeed, the full moon of May 18 will be breathtaking in its beauty and emotional impact. This would be the perfect time to get engaged or to marry. Remember, all full moons have a plus or minus four days, so if you need an earlier date, propose or wed on May 16 when Mercury and Saturn will be in ideal sync. I love this full moon because it will be beautifully oriented to Saturn and Pluto—this bodes so well for long term happiness. If you are already wed, on this day you and your spouse can make a commitment to a major goal that you can do together.
The strong love vibrations will keep coming. On May 30, love-me Venus and Neptune, planet of unconditional love, will shower you with lyrical, poetic feelings of love. Make a promise to each other and set up a plan for the near future of something special that you can do together.
The following day, May 31, Venus will signal Saturn, and what you promise then will be in place forever.
You have a very exciting forecast! Your life is changing, dear Taurus, and it is all for good.