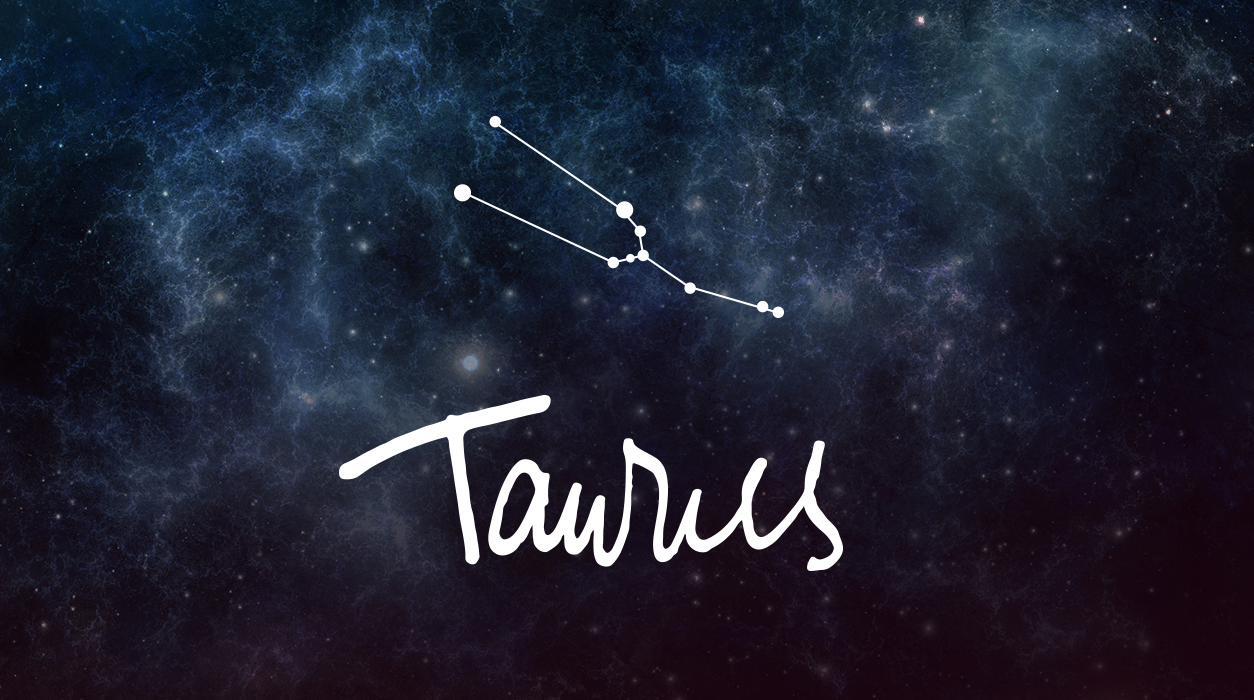 Monthly News from Susan Miller
MARCH 2023
Dear Reader,
March will be a major turning point of the year for three major planets will change signs. Mars will move to Cancer (after seven months in Gemini), Saturn will move to Pisces (after spending nearly three years in Aquarius), and Pluto will briefly move to Aquarius (after 15 years in Capricorn) to return more permanently to Aquarius in 2024 and stay for 20 years. In May, Jupiter will change signs too (after being a year in Aries). There is plenty of planetary traffic in the heavens!
If you only read one of my forecasts this year, please read this one. It's all good news—life that seemed to bring all the same old situations without any change will now bring new conditions and a chance to dissolve former problems. Opportunities will sprout up in places where there were none for much too long. Indeed, the changes the planets will bring will be outstandingly welcome. In your forecast, I will show you how the move of each planet to a new sign will affect you. Always be sure to read for your Sun sign and rising sign (if you know it) for the most complete report. There are so many beautiful aspects that will shine like diamonds in this lovely month of March.
Your March Horoscope for Taurus
The month starts off with a graceful, loving, and rare cosmic event that you will enjoy. On Wednesday, March 1, and Thursday, March 2 (straddling two days), love-me planet Venus will align with good-fortune Jupiter for a sensational set of evenings. Venus is your guardian planet, so while everyone will adore these days, you will cherish them more. This is an annual event, and when Venus and Jupiter meet, they always do so in a different sign.
This time Venus and Jupiter will meet in Aries, your confidential twelfth house, so if you're single, a blind date on one of these two days—or over the ensuing weekend—would be an ideal way to use these special days. You might meet a person who has intrigued you over the phone or for coffee. This could also be someone you met on a dating app—these days are superb for a first, in-person meeting. I had talked about these two days last month in my February forecast, so you may have already made plans.
On March 1 and 2, the transiting moon will be in Cancer, a very compatible sign to your Sun, so the moon will be doing her part to set the stage for romance. On March 3 and 4, the transiting moon will be in luxury-minded Leo (perfect for trying a special-occasion restaurant), and if you are going away for the weekend, on Sunday, March 5, the moon will be in Virgo, the best sign of all for you. See if you can plan something special. If you are attached, you can up the ante even more and design an evening, or perhaps a weekend getaway, for a touch of luxury and fun.
This entire month has possibilities for fun and romance.
The full moon in Virgo on March 7 is a peach, for it will light your fifth house of true love. Uranus in Taurus will be outstandingly supportive of this full moon and send an electric, sparkly beam to create a time of surprises and unusual happenstance. Love will be in the air everywhere, and if you are single, an unexpected meeting could occur. If you're looking for a romantic interest, a fateful meeting would most likely happen at a party or through a friend's kind introduction. If you are attached or married, you may have a touching experience with your sweetheart or spouse and bond more closely. The unexpected element to this full moon will make it extra special. If you have children, you might invite them too, and have bushels of giggles.
If your Taurus birthday falls on May 7, plus or minus five days, you will feel the strongest expression of this exciting, made-for-you full moon. The same is true if you have 17 degrees Taurus rising, your natal moon at 17 degrees in Taurus, or have a planet at 17 degrees (plus or minus five degrees) Taurus, Virgo, Capricorn, Cancer, Scorpio, or Pisces—you, too, may have quite a breathtaking experience.
Life is about to feel lighter and easier, allowing you to let go of previous career tensions.
More good news involves Mars. For months, Mars has been increasing your expenses. Now, on March 25, Mars will leave Gemini after an unusually long tour—seven months in all. Mars is the energy planet, and Mars will move into your third house of contractual negotiations, writing, editing, speaking, and lecturing. It also rules podcasting, app and software development, publicity, marketing, advertising, research, and digital and coding assignments—all will be favored during the time Mars spends in Cancer, from March 25 to May 20. Beginning March 25 will be a perfect time to engage in any of these activities—hire a team and get started.
Keep in mind that Mercury will retrograde on April 21 until May 14. Act with a sense of purpose to move things along so you don't get tangled in a Mercury retrograde period. If you keep your distance, you will be more productive later.
Let's talk about your career now because some extraordinary things are happening. Pluto, the planet of power and intensity, is about to make his way into your tenth house of honors, awards, and achievement. This is the first time in your life that you have hosted Pluto in the highest point of your chart, for Pluto has not been in Aquarius since 1777 to 1798.
This year Pluto will simply provide a preview of what's to come. Pluto will remain for only three months, from March 23 to June 11, 2023. Next year Pluto will return to Aquarius for a long visit—January 20, 2024 until January 19, 2044, a period of 20 years. If you are not in the right profession, Pluto will bring you one that is more suitable—and Pluto is so powerful, he can make you famous. For now, just see how Pluto operates in your chart. Imagine him as the Jolly Green Giant who picks you up in the palm of his hand and places you on the highest mountain top within the blink of an eye. You'll receive opportunities that you don't expect—or dream possible—so sit tight. Life is about to become quite exciting.
The new moon in Aries will arrive on March 21, landing the day after the vernal equinox in the Northern Hemisphere, which is the official start of spring, and in the Southern Hemisphere, the start of fall. This new moon is at 1 degree of a cardinal sign—Aries—and this is considered a most powerful degree. Any aspect in a cardinal sign (Aries, Cancer, Libra, or Capricorn) at 0 or 1 degree is considered at "the Aries point," which is highly energetic and represents the very force of life itself. I know calling any cardinal sign at 0 or 1 degree the Aries Point is a bit of a misnomer, but that's how professional astrologers refer to this phenomenon—the description for all cardinal signs at 0 or 1 degree. Why is this so special? These signs correspond to the north, south, east, and west points on the compass, and they define direction.
If you were born with your rising sign in one of these four signs at 0 or 1 degree, then you are considered to be a leader—a mover and shaker. It's a very special degree.
This new moon will fall in your solar twelfth house, which is a hidden part of your chart. This suggests you may have a confidential project to do for work, and perhaps you'll need to sign a confidentiality agreement. Or you may decide to work quietly alone, perhaps to concentrate on writing a scientific white paper, a novel, or screenplay, or you may put together your thesis for graduate school, as some examples. Pluto will also be friendly and supportive—this is a powerful planet that can be your secret weapon if you're able to harness his energy. Pluto will want you to concentrate and give him your undivided attention. Also at this new moon, Mars will take a leading role and reach out in a comforting way to stabilizing Saturn, suggesting you will create a firm foundation for the future now, one that you can continue to build upon later. Your intuition will be strong at this new moon, and you would be wise to listen to it—your instinct is there to help you and protect you.
Now let's talk about love again. Romantic Venus will be touring Taurus from March 16 until April 10. This is the perfect time to find ways to improve your appearance, perhaps by freshening up with a new haircut or finding new outfits to wear for the coming season. Dermatological procedures will go very well now—whether you are a man or a woman, you always want Venus on your side when you get work done on your face. Keep in mind that Venus will retrograde later in the year, from July 22 to September 3, so that will not be a time to schedule changes to your appearance. Women Taurus may want to experiment with new makeup, and readers of any gender might want to try a different brand of skincare to see if new brands perform better for you than the one you are using. It's fun to try new things with the latest technology built in.
Venus will be conjoined by surprise-a-minute planet Uranus on March 30, a sparkling day for love, covered with surprises—use this lovely day! It falls on a Thursday, but you can certainly plan something for after work, right? If you're a single Taurus, you may meet someone new, and if you're an attached Taurus, you may want to plan a surprise for your partner, or vice versa—you may be the recipient of the surprise from the one you love.
SUMMARY
This is a big month when several major planets will start playing musical chairs, significantly changing the look and feel of your life. First, however, it's time to enjoy yourself. The social spirit that started in late February will carry you forward quite joyfully. You will want to clear some time in your schedule to make space for friends so you can accept invitations to attend dinners, club events, and charity or community gatherings. Life is about to feel lighter and easier, allowing you to let go of previous career tensions. You have already proven yourself—you won't have to worry so much as you move forward.
Yet this month is not only about friendship but deep, enduring love, too.
On March 1 and March 2 (and spilling over to March 3, 4, and 5), Venus, your ruling planet, will align beautifully with good-fortune Jupiter, setting the tone for what has the potential to be a highly glamourous, romantic month. (This aspect could also bring you a lucrative financial deal.) March 1 and 2 will be special and favor you in a big way. If you are not dating anyone yet, a blind date could go outstandingly well on these glittering days—ask a friend to set up an introduction for you.
The full moon on Tuesday, March 7, in Virgo will be a highly romantic moment this month. This full moon will sprinkle pixie dust in the air—your allure will be evident to one and all. All full moons have a plus or minus five days of influence, so you may feel the enchanting glow of this full moon over the preceding weekend (March 4-5), directly on March 7, or later in the week, such as on Saturday, March 11. Uranus will be active and outstandingly friendly at the time of this full moon, increasing your chances for a breathless love experience many times over. If you are single and looking, you may meet someone new, or if you're attached, you could hear unexpected news from your significant other that thrills you. News is due to make you very happy.
Throughout this celebratory mood, you will still be watching your pennies, careful about how you spend them. Being thrifty has become second nature to you, especially since Mars has been spending an unusually long time—since August 20—in your second house of earned income. Mars has been elevating your expenses for months. It's been decades since Mars has spent so much time in Gemini (and for you, that's your financial house). Mars normally stays in one area of your chart for seven weeks, not seven months, but that's what has happened in 2022 and 2023. The good news is Mars will leave this difficult part of your chart this month on March 25. Your expenses will quickly drop, and your life will seem happier, lighter, and more carefree again.
More good news. On March 7, Saturn will leave Aquarius, the place Saturn has been since December 16, 2020. In this trend, Saturn pressured you to conform to new professional standards and to develop leadership skills in your field. You may have already cut ties with the past and started your own business or taken an influential, prestigious promotion. Alternatively, you may have started a new division of your company, written a book, or changed your career specialty in a radical way.
Whatever it was, you had a lot to learn, and someone older and more experienced was there to guide you by teaching you the ropes. After two years, you felt you didn't need so much supervision, but over the past year, that person who was acting as a mentor remained with you anyway. This person wanted to bring out the best in you but had a weird way of showing how her or she cared for your progress—and was quite demanding. Now, as Saturn leaves, you will see how much you've grown since this trend started back in late 2020. Saturn always leaves a spiritual or material gift as thanks for dealing with his vigorous training—yours is due now or within weeks.
Also this month, Pluto will move into Aquarius to take Saturn's place. Pluto is a major planet associated with money, power, and influence. Pluto takes 248 years to circle the Sun, so it's impossible to experience Pluto in every part of the horoscope during a lifetime. You are fortunate to have Pluto in your tenth house of honors, awards, and achievement—Pluto will show you how to handle power and responsibility as well as how to manage your growing wealth.
Specifically, this month, Pluto will enter on March 23 to stay only until June 11, when Pluto will retreat back to Capricorn to tie up any loose ends. When the universe plans to make a major move like this one, it gives a preview of what's to come— Pluto will enter Aquarius permanently in January 2024 to stay until January 2044, a period of 20 years. (Pluto spins on the precipice of our solar system as the outermost planet, and therefore takes the longest to travel through all 12 constellations. A slow planet is a powerful one, as Pluto will spend a great deal of time in each sector of the chart he visits—to have this power planet with you for 20 years is big.) While at times you will work very hard, it all will be worthwhile, for you will emerge as a force to be reckoned with.
Every month has a new moon, and this month the new moon will arrive on March 21 in Aries. This is a mild one for you, and it will ask you to reflect on what's truly important to you. The coming days will be made for peacefulness, meditation, or prayer. You might want to discover Eastern disciplines like yoga or tai chi to find your center and best life balance.
Venus will be in Taurus this month—a sweet gift from a loving universe—so pamper yourself! Watch March 30 for surprises and fun.