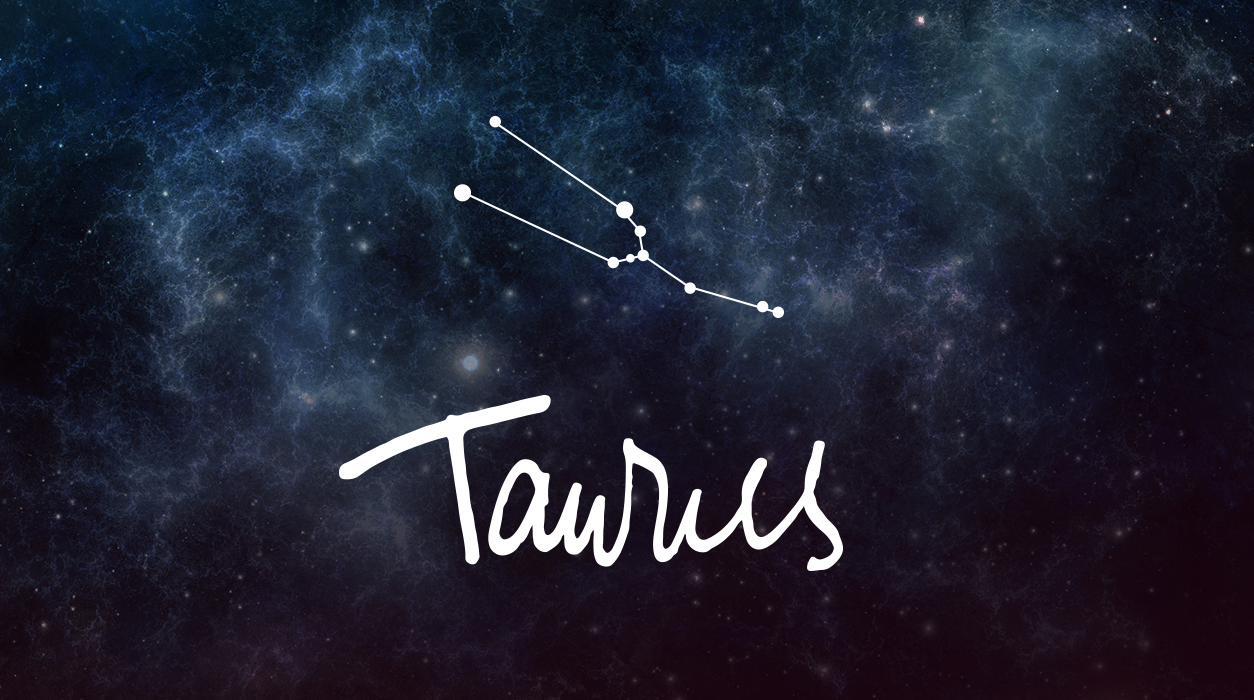 Your Horoscope for Taurus
You have just come through two eclipses that touched Taurus—April 30 in Taurus and May 15 in Scorpio (to affect a close relationship). Changes are marking your life, but like any period of change, some are welcome, and some represent obstacles. The closer your birthday fell (within five days) to April 30 or May 15, the more likely you were to feel the direct effects of either eclipse. Having Mercury retrograde at the same time throughout almost all of May didn't help matters for you faced delays, cancellations, mix-ups, need for repairs, and miscommunications. Now you are moving into a better month because Mercury will go direct on June 3.
As you begin June, you will be greeted with opportunities to make more money, thanks to a friendly new moon that just occurred May 30 in Gemini at 9 degrees. Pay attention to the calls and meetings you have in early June, for those are the ones that will be worth exploring. I feel you're likely to find two new sources of income because the new moon of May 30 was in Gemini, the sign of twins. That new moon will be strong for weeks and months, and it will be strongest and most able to help you in the first 11 days of June. Jupiter and Mars will signal the Sun and new moon, giving both a lucrative boost of energy. The Sun rules your home, so you may be fixing it up or planning a move to a new location. If you are starting a business, you may open it soon in an office or storefront.
It seems your new source of money will come in through the communications industry, through writing, speaking, editing, or doing publicity. If you are an influencer, celebrity, or a respected authority in your field, there is a possibility you will be asked to promote a product or service. Alternatively, you might do well in the travel industry too, because Gemini rules travel, shipping, and transportation.
I am especially encouraged that at the time of that new moon, May 30, Mars and Jupiter were conjunct in the entrepreneurial sign of Aries. If you are working on an idea that is still under wraps, that aspect will be a blessing, for a Jupiter and Mars conjunction leads to profit. The aspect that occurred on May 29 and formed part of the energy of the new moon will still have power in the first days of June, so if you must act on something important, do so just after Mercury goes direct, June 3. (Never rush the minute Mercury goes direct as Mercury is at his most cleverly mischievous at the start and end of his retrograde period.) Watch to see what comes up during the first half of June, for it will give you a big clue about the topic you will be focused on.
You won't be ready to break out of the behind-the-scenes preparations and strategizing that you are doing until Mars enters Taurus on July 5, to stay until August 20. Those weeks in July and August will be the most important point of the year for you as you will have all the power and force of Mars behind you. Mars teaches us how to compete well, and with Mars in Taurus, if you concentrate on your goals with all you have to give, there's nothing you can't accomplish. The power of Mars in your sign can move mountains. You have not had Mars in Taurus for two years, and it will be another two years until you get this wonderful help from Mars in Taurus again. Preparations you do now can easily stay under the radar, and this is important as you won't want prying eyes to see what you are doing. Keep concentrating on your program, and you will have plenty to celebrate in 2023.
Take special note of June 11 when Venus will be conjunct surprise-a-minute Uranus in Taurus. This will be a sparkling Saturday night. If you are single, you could meet someone new quite suddenly and feel instant chemistry.
Looking at your chart, you may be in the middle of a big lifestyle change. You may be starting a business, getting married, having a baby, moving to a new address, renovating your home, or asking a parent to come live with you. The reason I say that is because from the end of August through March 2023, you seem to be spending more money than usual—quite a bit of money.
There is still another reason for you to focus on finding new sources of income, for it looks like you will need a wellspring of money in the coming months. The new moon of May 30 will help you find it in the days that follow. As I said earlier, watch to see what comes up in the first week of June, just after the May 30 new moon, for it may give you a clue about what you will be focused on from August 20 onward, for seven months.
By the full moon in Sagittarius, 23 degrees, on June 14, you will be ready to write and send a substantial check to take care of one or more financial obligations. You may reassess insurance needs and make changes, examine your Wi-Fi bills and entertainment streaming costs, or instead, make an investment in your retirement portfolio. There are any number of possible financial transactions that you might finish at this time.
This full moon is mixed in outlook. On one hand, Saturn suggests you will add to your sense of security by making a decision, a purchase, or an investment that has long-term financial benefits, such as buying a house or setting up insurance to protect those who depend on you. On the other hand, the Sun and moon will be at a hard angle to Neptune, indicating that you may be making one or two assumptions about future projections that may not be accurate or working with too few facts when making an important financial decision.
On another matter, Saturn, which is currently touring your tenth house of career honors, awards, and achievement, will go retrograde from June 4 until October 22. I realize that's a long time, but all the outer planets retrograde for four to five months at a time. It will be hard to progress to a higher level until Saturn goes direct, and you get a solid new moon in that house—your tenth. That will happen on January 21, 2023, and in the weeks that follow. Be patient, dear Taurus. It will be worth waiting for the right employment opportunity. If you are unemployed now, you can find work like the prior work you've done on the same level.
Now let's turn to your social life and your prospects for romance. All month, Venus will glide through Taurus, a trend that started last month on May 28 and will remain until June 22. All this time, your charm will be irresistible.
Take special note of June 11 when Venus will be conjunct surprise-a-minute Uranus in Taurus. This will be a sparkling Saturday night. If you are single, you could meet someone new quite suddenly and feel instant chemistry. With Uranus in the picture, it will be important to keep the relationship on a slow boil, careful not to heat it up too quickly—you may have to fight the impulse to do just the opposite. To go wholeheartedly into the relationship quickly would not be a good idea as the relationship would heat up, then cool down, and end as quickly as it started.
If you're dating or married, one enchanted weekend will occur over June 18-19 when Venus in Taurus will sextile Neptune in poetic Pisces. Mercury is your ruler but also is the planet that rules your truelove sector (fifth house). Mercury will be very busy at month's end, with one of your best days being June 19-20 when Mercury will send loving beams to Jupiter. You will feel this over the June 18-19 weekend as Mercury moves into place, putting romantic icing on the cake.
The new moon of June 28 in Cancer, 7 degrees, will be in your third house, helping to create room for your social life. It will bring your friends and groups into the picture. You'll have flattery, fun, and joy in the weeks ahead, with lots of communication going on by email, text, social media, and phone. You may find you are writing more often, or you could be asked to give a speech or be a judge in a competition. The third house also rules your sister, brother, and cousin, so one or all of these individuals could also be prominent in your life at the end of June or in the first part of July.
The best part of this new moon is that it could easily give you a reason to travel a short distance for a mini vacation. Despite high gas prices, you may feel the need to go, so you seem to be plotting your escape. Best of all, with friends, delighted that you are becoming more available to see and spend time with them, you may get an invitation to stay at one friend's country house for a long weekend. The third house rules trips of short distance, which the ancient astrologers used to say was within a day's horseback ride to the destination. (Today, we say within a day's drive or short rail or airplane trip.)
In all, you seem to focus on business at the start of the month, but it certainly ends well, with time to relax with friends and family. The fact that Venus will be touring Taurus most of the month, until June 22, suggests you will be in a happy state of mind. When Venus moves into Gemini from June 22 to July 17, you may find new ways to bring in even more money than you did earlier in the month. In all, I feel you will like June very much, for it will give you good work and life balance, including time to spend with those who mean the most to you.
SUMMARY
As you enter June, you will be thinking about how to increase your income, and you will have lots of help from the recent new moon May 30 in Gemini and in many weeks to come, especially in the first 11 days of June. Be determined to locate opportunity under every rock and behind every bush. This will be the best new moon of the year for finding one or possibly two new sources of income or boosting a present source to a higher level.
Jupiter, the giver of gifts and luck, will still be conjunct Mars (a holdover from May 29) in the first week of June, meaning your actions are likely to lead to profit. This aspect is a dazzler and only comes by once every two years—use it to your full advantage. Furthermore, Jupiter is in an ideal angle for the May 30 new moon. This is quite a blessing, and because the Sun and new moon are in Gemini, the sign of the Twins, you're likely to uncover two clients, two offers, or two pipelines of money.
Action planet Mars and financially generous Jupiter are both traveling in entrepreneurial Aries, so the money discussions may be about starting your own business. Alternatively, if you have a business of your own, you may be planning to add a product or service to your business. Jupiter will be in lovely attitude to Mercury, the planet ruling agreements, publicity, social media, and communication, so these areas will all glow for you.
Once Mars enters Taurus, you will come into your own, from July 5 to August 20. This will represent your most important period of the year. At that time, you will be in the driver's seat, and you will more easily rally others, including VIPs who can help you.
Mercury was retrograde last month, starting May 10, but will regulate its orbit on June 3. Mercury started to retrograde in Gemini, and late last month he slid into Taurus, so you may have been affected more strongly than usual by this Mercury retrograde period. If financial deals that at first looked promising fizzled in May, Mercury was likely the reason—Mercury governs your income house. In contrast, you will find June to be a month of solid progress and opportunity. Leave a few day's space after June 3, the day Mercury turns direct, and you will be home free.
Also in late May, Venus moved to Taurus, to stay until June 22. That's great news, for during the first three weeks of June, Venus will see to it that you are highly magnetic, and whether single or attached, romantic evenings are likely to await you. Venus' position also makes June an ideal time to find ways to improve your appearance. Shop for something new to wear, go to a top stylist to have a chic new haircut, see your dermatologist for a consultation—these are some examples, and you can add more ways to see to it that you look your best.
This is your month to glow, and when love-me Venus and surprise-a-minute Uranus meet on Saturday, June 11 (both will be in Taurus and conjunct to an exact degree), this will be a special day. These two electric planets will meet in your home sector. If single, Cupid may cause you to feel thunderstruck by someone new. If attached, this evening could fan the fires of passion. In Brazil, the following day, June 12, is Valentine's Day—this year, everyone in the world should celebrate Valentine's Day again on June 11 and June 12. Carve out time anyway you can, for days this bright should be treasured and used!
The full moon on June 14 will help you to conclude a money matter—you may shake hands or sign papers on a deal or pay off a large loan. These are two possible examples, but it seems certain that some sort of financial negotiation will come to a finish within five days of June 14. If you need to raise money, make a sale of an item or property for a large sum, or are seeking a mortgage, you will likely achieve a satisfying conclusion. Saturn will be in friendly agreement with the Sun, giving you a sense of comforting financial security.
Once the new moon appears in Cancer on June 28, you may decide to take a family vacation to a beautiful scenic location on the water. In the background, your career is doing well, so relax—you won't lose momentum if you let go and have fun on this trip. You'll return more connected with your family and feel rejuvenated by being in a new setting, away from the usual demands of everyday life. The gift of nature's beauty can be wondrous and magical, and at the same time, have a soothing, healing effect on you. Enjoy.