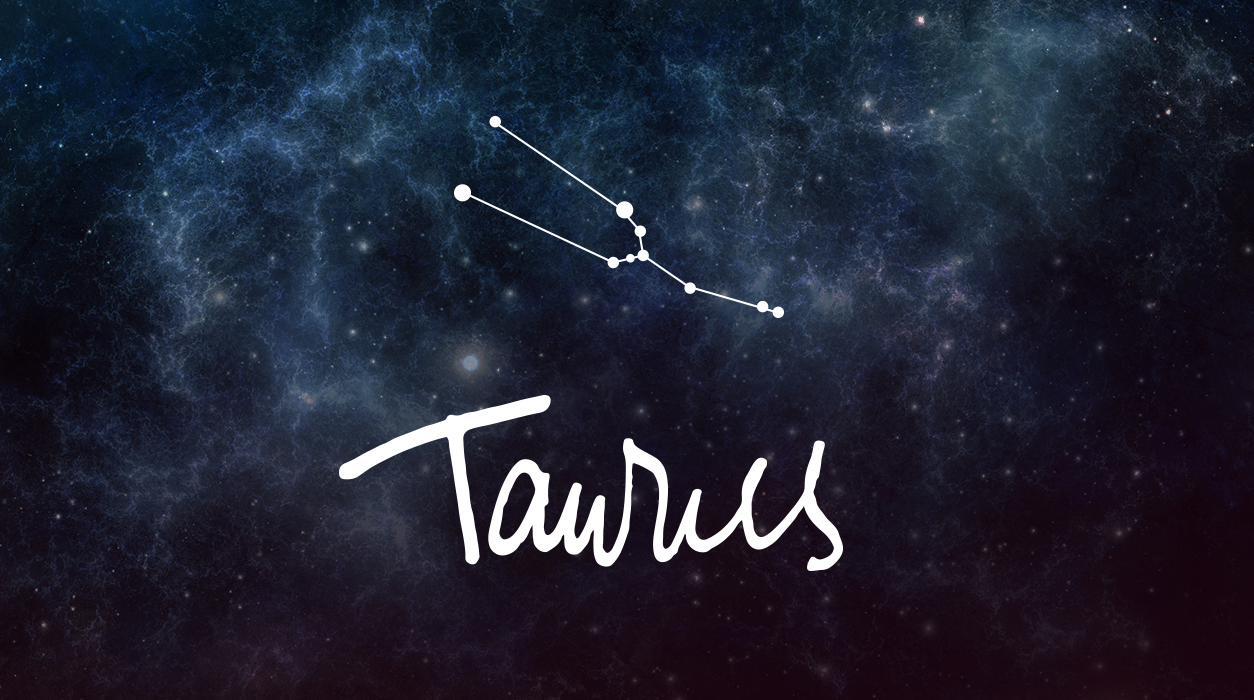 Your Horoscope for Taurus
Also in late May, Venus moved to Taurus, to stay until June 22. That's great news, for during the first three weeks of June, Venus will see to it that you are highly magnetic, and whether single or attached, romantic evenings are likely to await you. Venus' position also makes June an ideal time to find ways to improve your appearance. Shop for something new to wear, go to a top stylist to have a chic new haircut, see your dermatologist for a consultation—these are some examples, and you can add more ways to see to it that you look your best.
This is your month to glow, and when love-me Venus and surprise-a-minute Uranus meet on Saturday, June 11 (both will be in Taurus and conjunct to an exact degree), this will be a special day. These two electric planets will meet in your home sector. If single, Cupid may cause you to feel thunderstruck by someone new. If attached, this evening could fan the fires of passion. In Brazil, the following day, June 12, is Valentine's Day—this year, everyone in the world should celebrate Valentine's Day again on June 11 and June 12. Carve out time anyway you can, for days this bright should be treasured and used!
The full moon on June 14 will help you to conclude a money matter—you may shake hands or sign papers on a deal or pay off a large loan. These are two possible examples, but it seems certain that some sort of financial negotiation will come to a finish within five days of June 14. If you need to raise money, make a sale of an item or property for a large sum, or are seeking a mortgage, you will likely achieve a satisfying conclusion. Saturn will be in friendly agreement with the Sun, giving you a sense of comforting financial security.
Once the new moon appears in Cancer on June 28, you may decide to take a family vacation to a beautiful scenic location on the water. In the background, your career is doing well, so relax—you won't lose momentum if you let go and have fun on this trip. You'll return more connected with your family and feel rejuvenated by being in a new setting, away from the usual demands of everyday life. The gift of nature's beauty can be wondrous and magical, and at the same time, have a soothing, healing effect on you. Enjoy.
"Astrology," published by Taschen, is the title of a book that traces the vibrant visual history of astrology. Taschen is renowned for their rich offering of fine art books. This book has over 400 images depicting various astrological images, going back to the Egyptian temples and extending up to contemporary art. Remarkably, no one has ever published a visual history of how astrology has been depicted through the ages, and it is fascinating to see.
When the author, Andrea Richards, and the editor of this luxury book, Jessica Hundley, called to ask if I would write the foreword to the book, I was honored and humbled. They asked for two paragraphs, but I sent 1,800 words about my love of symbols in astrology. Jessica, the book's editor, called to tell me she loved what I wrote and that she changing almost nothing.
This is a book you will want to keep in your library for years. Hardcover, it is 6.7 x 9.4 inches and has 520 pages.
The Los Angeles Times lauded this book, writing: "One comes away with an understanding of astrology's place in history, pop culture, art, mythology and psychology."
You can buy this book directly from Taschen for $40.00 US.
Click here to order: https://bit.ly/3wjnt3u