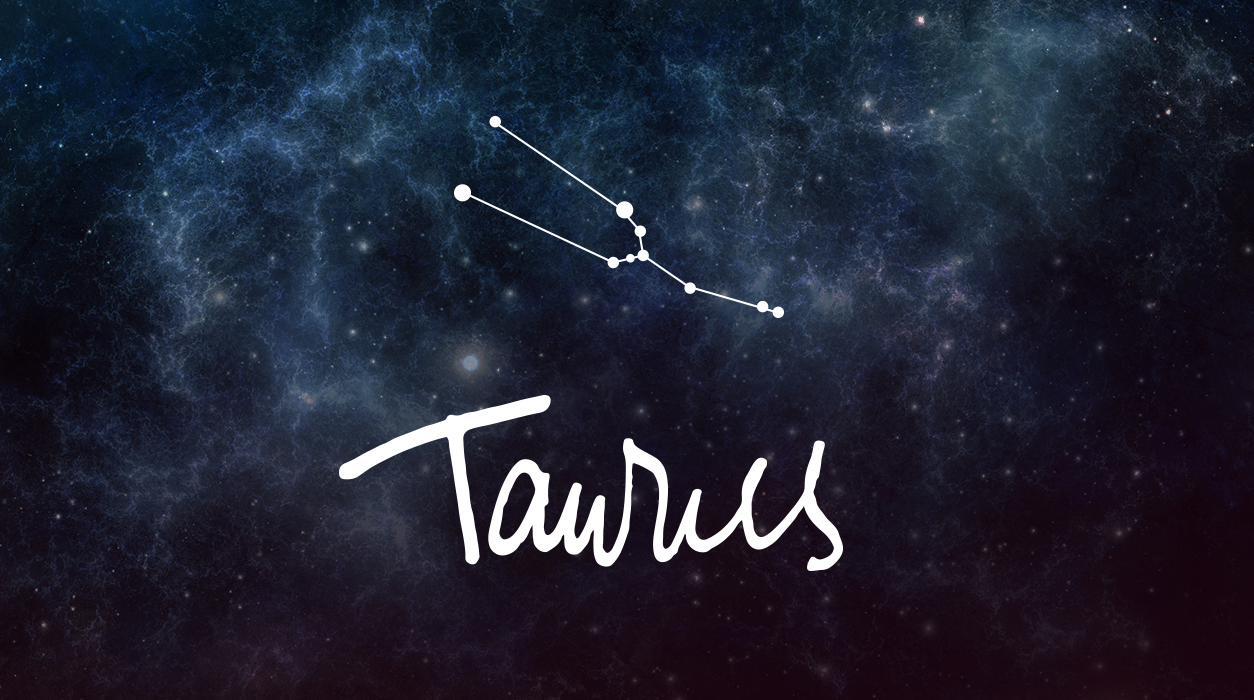 News from Susan Miller
JUNE 2021
Dear Reader,
Just when I thought I could not cry any more than I already had, more tears came. I want to thank you for your kind messages of condolences that you sent me on social media concerning the passing of my beloved former husband, Don H Miller. Don and I had remained close throughout time—I met Don when I was 23 and married him when I was 25. Many of you saw our wedding photograph and other photographs that I posted on Instagram and Twitter @astrologyzone (I use the same name on both platforms). They are on Facebook, too. There are different photos of Don Miller with our daughters, Chrissie and Diana. Most show them when they were little, on their own Instagram accounts @Chrissie Miller and @DianaLMiller (Diana has a middle initial "L").
Don had formed a strong fatherly bond with both Chrissie and Diana, and they adored their father. We all have been in mourning ever since Don passed away in May .We had a touching memorial service for Don on May 24. We all loved his gentle, kind, and loving ways, his sense of humor, and strong, curious intellect. I still cannot believe he is gone.
Your Horoscope by Susan Miller
Making money and organizing your finances seems to be on your mind in June. You started to become more cognizant of your financial state in May, possibly because you just finished your taxes, but of course, there could have been other reasons. The full moon lunar eclipse of May 26 may have brought an expense within five days after it appeared. If it feels like a vacuum cleaner has gone through your bank account at frightening speed lately, don't despair.
A new moon solar eclipse is on the way, due June 10 in Gemini, 20 degrees. This friendly eclipse could easily open up two opportunities for you to make money. (Gemini is a double-bodied sign, meaning two opportunities.) Occasionally, you might have to let go of one source of income to take the new source(s) because an eclipse will often "eclipse out" the ongoing but outworn situation to give you a chance to take the new, better one(s). This is not necessarily the case, but I have found that eclipses are in a hurry to move you forward, and they bring sudden news that motivates you to change your plans. If you haven't liked your job or you know your company is not doing well, possibly teetering on bankruptcy, the eclipse will make the decision for you and pull you out of there to end that situation. The universe wants you to continually learn, grow, and be productive.
New moon solar eclipses are very different from full moon lunar eclipses. A new moon, like the one of June 10, opens a big door that has been previously locked so that you can then walk through it. A full moon lunar eclipse, like the one we had last month in Sagittarius, May 26, brings endings, culmination, or closure. An eclipse will shine a big floodlight of truth on a situation, one so strong that we often come to a new perspective on the subject of the eclipse.
You currently have Saturn in your tenth house of honors, awards, and achievement for the first time in 29 years, so soon (sometime this year) you will be offered a role that at first you may feel is a big deal and wonder if you can handle it. Yes, you can. Saturn entered this area of your chart in December 2020, so perhaps you have already accepted that new role, one that required that you stretch to new standards and learn the ropes in a new area.
The June 10 new moon solar eclipse has Saturn sending kisses to the new moon, eclipsed Sun, and Mercury. If you are offered a promotion, a new job or, if self-employed, win a new lucrative client, that change will give you a new and solid sense of security you've not had before.
This eclipse puts Mercury at center stage, and you are lucky that Saturn will be so supportive of Mercury—I feel this eclipse will give you an exciting outcome.
Mercury will be retrograde in your financial second house (the same area where the eclipse is happening June 10) as the month begins, so you are already well aware of the delays, miscommunications, and problems with electronics when Mercury is out of phase. Mercury's backward motion began on May 29, but you felt the effect of Mercury at least a week prior to that date. Mercury will go direct on June 22.
If you are self-employed, you may have to gently remind clients to pay you, as one or two checks may be slow to come.
The June 10 new moon solar eclipse has Saturn sending kisses to the new moon, eclipsed Sun, and Mercury. If you are offered a promotion, a new job or, if self-employed, win a new lucrative client, that change will give you a new and solid sense of security you've not had before.
In the meantime, examine your banking activity on your app (if your bank offers one), for the sooner you find an irregularity—if indeed, you find one (not saying you necessarily will)—the easier it will be to correct things. Watch your credit card statements, too. I once had someone actually print checks on my commercial account, assuming a business would never see checks to two people of $3,500 each. Luckily, I caught the transgression on the following day, so the bank quickly pulled back the money into my account. I feel it was an inside job, done by someone working at the check printing company. I can't believe people would be so brazen to do such a thing. Passing checks like that is a Federal offense. This was done pre-pandemic, but I feel the economic insecurity that the pandemic caused could only make crooks more intent on stealing your money or your identity. Be careful. You might want to sign up with one of the big credit reporting services and let them track your account.
Now let's turn to a more fun thought—the possibility of you traveling soon. Mars will be in your third house of short-distance travel until June 11, so your yearning to have a change of scene will be very strong. This eagerness to pack your bags and go, even for a long weekend, will be strong for the first 11 days of June.
You are ruled by Venus, and on June 3, generous, good-fortune Jupiter will send hearts and flowers to beautiful Venus, who will have just entered Cancer. This adds to the start of the month as being a great time to travel on a short road trip. June 3 is a Thursday, but you will still feel the effects of this loving and luxurious aspect over the weekend of June 4-5. Maybe you could leave after work on Thursday evening to get a head start. This pair of planets will want to make you happy. Over the same weekend, Neptune, planet of unconditional love, will reach out to active Mars and send a spark of love and inspiration.
More travel—distant travel—may be on your agenda at the full moon June 24 in Capricorn, 3 degrees. This full moon is not an eclipse, just a peach of a full moon, one of my favorites of the year. On this full moon, an abundant Jupiter will be in ideal angle to the Sun and full moon. If you do travel, it is likely to be quite special with a strong touch of pampering and luxury.
At the same time as this full moon, you may also get good news about a family member, such as your mother, father, sister, or brother as some examples. Alternatively, you may hear good news about a plan you've been working on for your home, or when browsing furniture websites, come across the ideal new item that will make your room complete.
If your birthday falls within four days of April 23, you will feel this full moon directly. If you have Taurus rising or the natal moon in Taurus, 3 degrees, you, too, will benefit. Do you have a natal planet at 3 degrees (plus or minus five degrees) in Taurus, Virgo, Capricorn, Cancer, Scorpio, or Pisces? That planet will shine brilliantly and work hard for you—see what happens!
Venus in Cancer is really good for your romantic life, and Venus will remain in Cancer from June 2 to June 26-27. Be ready to shop for new things AFTER June 22, when Mercury goes direct. If you do shop for clothes during the retrograde, keep your receipts handy in case you want to make a return. You can buy clothing, but not electronics, when Mercury is out of phase as Mercury rules the spark of electronics and also the gears in all machines. Do not buy a new computer, smartphone, or air conditioner, avoid buying a kitchen appliance like a refrigerator or dishwasher, and by all means, do not buy a car. You won't enjoy it if you buy it with Mercury retrograde.
Your judgment will be faulty during these times, so don't buy anything electronic. Also, during these times, you will find conditions are changing around you dynamically. A new model may come out shortly after Mercury turns direct. Wait—you will be glad you did.
You have a busy month, and the idea of making more money sounds good, dear Taurus. You'll also get a chance to unwind in a new setting, and that will refresh you.
SUMMARY
Lots will be happening this month, for we are in eclipse season, which happens typically twice a year, six months apart. Eclipses arrive in pairs, as a full moon lunar eclipse—the one you had last month in Sagittarius on May 26 was a full moon lunar eclipse—and the one due this month, a new moon solar eclipse, will be on June 10 in Gemini. Both eclipses are likely to bring changes to the structure of your overall finances. Most likely you will generate a new source of income. At the same time, you might see a current source of income dry up. There is no reason to worry, however—it is likely you will find two new sources, as the June 10 eclipse is in Gemini, the sign of twins.
If you feel your bank account was depleted as a result of the first eclipse on May 26, this second eclipse, will likely bring you a chance to make more money. The house being accented will be your second house of earned income, but don't rush out to play blackjack, roulette, or put coins in a slot machine to win money in Monaco or Las Vegas—this area of your chart doesn't cover games of chance. You'll have to make your incoming cash the old-fashioned way, through hard work. You are up for that. A practical soul, as a Taurus, you understand what it takes to be successful.
Eclipses bring progress swiftly, and although we don't always like the rapid adjustments we need to make, in hindsight we realize that the universe in its wisdom keeps pushing us forward. This is the natural order of events. Keep in mind that you are in a strong position to find several VIPs who will want your services, so there's no need to feel anxious. In fact, you are one of the most favored of all signs in 2021, and exciting career news this year could easily lift you to a respected place at the table in your industry.
Under the eclipse's microscope is how you earn your income, as well as the sources of other money you receive outside of salary. The eclipse of June 10 will help you examine how you spend, save, invest, buy insurance, and handle money with individuals and lending institutions. In the latter case, you may negotiate with your spouse, your ex-spouse, various lenders, such as your bank, student loan provider, credit card company, roommate, or business partner.
Last month's eclipse, a full moon lunar eclipse on May 26, seems to have brought a need for you to adjust to news, or you may have been required to make a final agreement. Eclipses tend not to bring trivial matters to light but rather important truths you need to know to protect yourself. Eclipses tend to speed up timetables and push you forward at great speed. If a financial situation was out of alignment, the eclipse would force matters to the surface along with an urgency to finish up or cleanse the matter and bring it back into alignment. That eclipse could have been emotional, but the new one June 10 will not likely be like that—it could make you exited and joyous.
This new moon solar eclipse June 10 will be outstandingly favorable for you, so if you ask for a raise or are interviewing for a new position or side jobs, or seeking new clients if self-employed, you are likely to find several opportunities. This solar eclipse is in Gemini, a double-bodied sign, so you could easily find two fascinating opportunities that interest you to make more money.
The reason this solar eclipse will be your friend is that the new moon, Sun, and Mercury each will receive support from Saturn on June 10, indicating your reputation will precede you. Your past performance is the reason employers will be eager to offer you a position or project. Put yourself out in the marketplace, and you will be all the richer for having done so.
Keep in mind that Mercury will be retrograde until June 22, a trend that started May 29. During the retrograde, it would not be wise to sign papers or to buy any electronic equipment (including a car, which has many electronic elements).
You will begin moving, working on a decorating project, asking workers to come in to make repairs, or doing other projects involving your living situation. Or you'll start to think of how best to assist your mother or father. Home and family will be on your mind thanks to the move of Mars into Leo, from June 11 to July 29, your period of high attention and productivity for home-related projects. You will get another boost at the new moon August 8, but I like the period when Mars will be in Leo better, from mid-June through July, for you will find more options that you can afford and adore.
By the time of the full moon of June 24, you will be ready to head out of town to enjoy a change of scene. This full moon will be in earthy Capricorn, so you may be thinking of going to a lush, mountainous region where you can go hiking in the woods, or you might opt to play golf at a sumptuous club. You need not go far. In fact, you will be able to reach your destination within a few hours by car. You need a break—take it after this full moon arrives. Jupiter will be beautifully angled to the full moon, almost guaranteeing you'll hunger for a touch of luxury, and thanks to this full moon, you can get it.