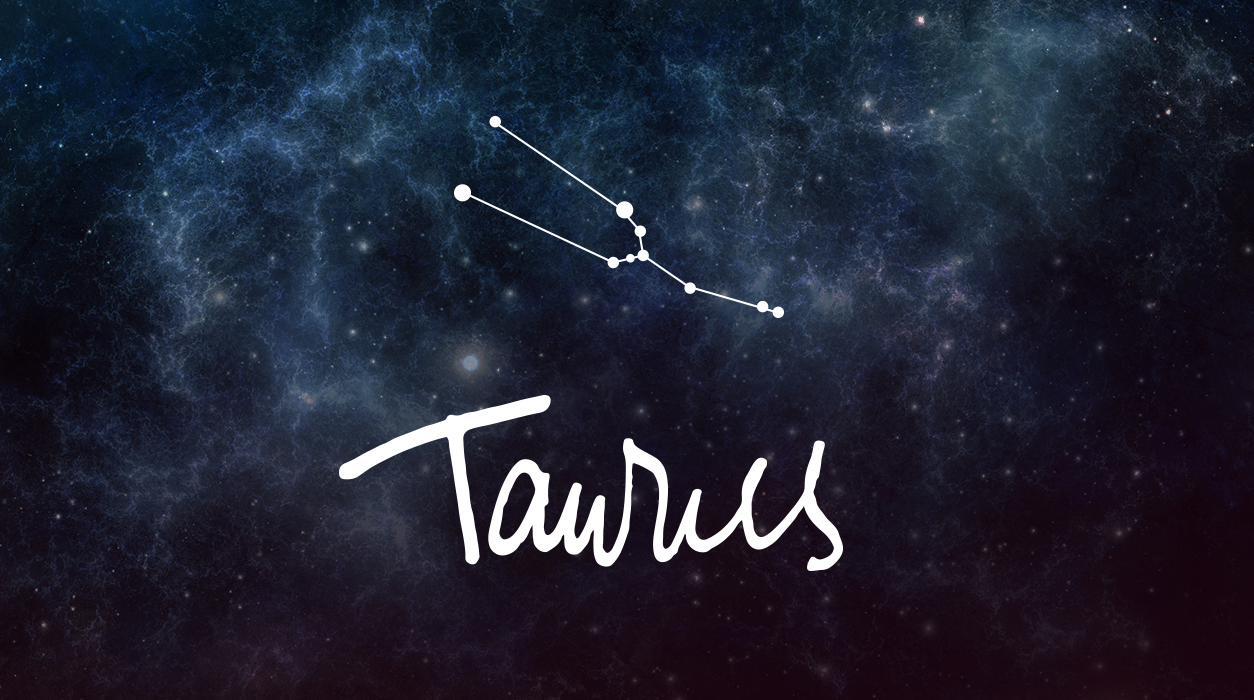 A Note from Susan Miller
JUNE 2019
Dear Reader,
Do you believe in miracles? I do, and I found out that I am not the only one. Albert Einstein once said. "There are only two ways to live your life. One is as though nothing is a miracle. The other is as though everything is a miracle." Albert Einstein said he chose the latter. My own life has been one of high contrasts, with very deep lows (especially in regard to my life threating birth defect and the many surgeries it took to get me well as a teenager), but I also have had the highest highs to celebrate. The contrast has made me grateful for every day I live—that was never a guarantee. I had to learn to walk again, and it took years.
Your Horoscope by Susan Miller
For you, Taurus, having a robust cash flow is important, since a nest egg gives you a sense of security. You will like June, for it should be quite a lucrative month. As the month opens, the June 3 new moon in Gemini will clearly show you in the days that follow that your services are in demand. The new moon, at 13 degrees Gemini, the sign of twins, may make two assignments available that will allow you to make good money.
Gemini is the sign of communication, so if you are a writer, journalist, editor, or work in any phase of publishing, broadcasting, public relations, or the digital world, you will be very busy. You'll find this also holds true if you design apps or software or work in advertising, sales, marketing, or travel. Communication skills are basic to all professions, so you can work in any field and be asked to write a report or document or speak at a gathering (large or small)—this seems to be where the golden nuggets will lie for you. If you are in the courier business or shipping or delivery, you will also hear the cash register ring.
This new moon of June 3 will partner with good-fortune Jupiter, which is brilliant news. Whenever Jupiter enters the conversation—as he will at this new moon—he expands everything he touches, especially the finances involved. The only ripple in the outlook of this new moon will be its hard angle to Neptune. If you're in charge of a project, Neptune could cast the directive you receive in an unclear and confusing light. A generous sum of money seems to be at stake, so it would be best to sum up your understanding of what to do by writing a memo before you begin. This way, you will make sure that you and everyone else involved with the project are on the same page. There is no harm in summing things up before you begin, and it's worth the extra effort, for if you misunderstand even one part of what you're expected to do, you will lose precious time. We can't always outwit a problematic planet, but it is worth giving the best effort to do so.
Later in the month, when the full moon comes by in Sagittarius, at 26 degrees, arriving June 17, you may again be dealing with money matters, and you may be discussing benefits with your company or receiving a check or bonus. You seem to be paying off bills too, but with a full moon orbiting close to Jupiter, it looks like you will have more than enough to cover them. Uranus will be very active, indicating you'll be surprised and happy with news—you may not expect to see such generous funds come in.
If you have applied for a scholarship, student loan, venture capital, mortgage, bank loan, or any other source of funds, you are likely to hear the answer within four days of the full moon on June 17.
Romantically, your best week for finding love will be June 1 to 8 while Venus glides through the constellation of Taurus. During this week, go shopping—you are likely to find clothes that make you feel sexy and look sensational.
Oddly, as I just mentioned, Neptune will be in hard angle to the new moon, and now again, Neptune will be in hard angle to the full moon. Neptune is known to lace everything with a soft fog, making it hard to see what is real and what is imagined. Often, Neptune can present a lovely picture, but not when directing mist to your finances. This is why you need to be on top of all financial matters. Don't let anyone speak on your behalf—you need to be there, asking questions and, if necessary, demanding to see backup data.
You have come through an expensive period in April and part of May on many fronts. Furthermore, since Mars left your financial sector (solar second house) last month on May 15, you have been in control over cash flow, and you won't likely be subject to unexpected expenses. Mars is now in your short-distance travel sector, giving you a chance to take a deep breath, and that will be lots of fun in June. Those frequent short trips will go far to relax you, and they will be good for you.
On July 1, Mars will move into Leo, your home sector, for six weeks, and during that time, you will become very focused on seeing progress in home and family matters. You may be moving, decorating, ordering repairs, asking in the painters, or thoroughly cleaning. Mercury will be retrograde nearly all month in July, a good time for repairs or a top-to-bottom cleaning, but not at all a good time to buy new furniture or electronics. You also should sign papers this month—not in July. Work hard in June to get things done, and then sit back and coast a little in July. I don't want you to sign papers in July, nor do I want you to sign too close to the end of June.
You will encounter another reason to delay taking key actions in July—two eclipses are due, first a solar, new moon eclipse in Cancer on July 2, and then two weeks later, a full moon lunar eclipse in Capricorn on July 16. Until the eclipses have spoken, you won't be able to have a clear view of the road ahead. Eclipses usually bring news that change our timetables and priorities. The eclipses next month will be in signs that are basically friendly to yours, so one or both might encourage you to travel, for your third and ninth houses will be activated. What happens at eclipse time usually has special weight, so you may take an important trip, possibly overseas, or negotiate a deal with clients in a foreign country.
Alternatively, other topics that could arise in July include a vital publishing or broadcasting project, a return to college to earn an advanced degree, or the need to address a legal matter. The eclipses of July could touch on one or more of these areas, or, as said before, on travel—by now, it's possible you have an idea of what might come up.
Through November there will be an exceedingly rare and outstandingly harmonious conversation between Saturn and Neptune. These planets are very different—Saturn is about being realistic and dealing with the tangible world around you. Neptune is about dreams, ideas, and creativity in the arts. Now, the two will meet in a supremely harmonious way and help you launch ideas that have a good chance of making it in the real world.
You have Saturn in a very favorable position in your ninth house, covering all the areas listed above (foreign travel and relationships, the media, higher education, legal matters). Clearly, something is bubbling up in your life that will draw your attention to one of these areas. Saturn teaches us that we gain from a commitment to hard work, so you seem to be taking on more responsibility, perhaps in terms of earning a degree at a university or in the realm of dissemination of information (publishing or broadcasting). Transiting Neptune is making a long journey through your friendship sector, so one of your friends may be helpful to you in accomplishing your goal. This will be true not only for June but through most of this year. Both Saturn and Neptune move very slowly and will be close in conversation from now until the end of November. These two planets don't have to make an exact mathematical hit (like they will on June 18) to be relevant to you. This is a unique feature of 2019 that will be very helpful.
Saturn and Neptune met once before this year on January 31 and will meet one more time on November 8 before they go their separate ways. After this year, these two planets will not converse in this aspect again until 2031. Look at the list of subjects covered by the ninth house where Saturn will be (look at the first line of the preceding paragraph) and see if there is one area covered by the ninth house that resonates with you. If so, go for your goal related to that topic this year.
The month will end on a lovely note. On June 27, the mighty Sun will receive dazzling rays from Uranus in Taurus. Uranus is the natural ruler of your tenth house of career, so that's what the sudden, surprising news will be about—your reputation and standing in your industry. You might receive exciting personal news, for Uranus is in Taurus, and it looks like you will love what you hear. Alternatively, you will hear good news about your living quarters or a family member, because the Sun is the natural ruler of your fourth house of home. It is also possible you will hear news regarding both areas of your life. Surprises abound on this lovely day, June 27, and the transiting moon will cooperate too, by being in your sign, dear Taurus. That day deserves a gold star.
In terms of love, Venus will remain in Taurus until June 8, a holdover from last month when Venus entered your sign on May 15. On Sunday, June 2, Venus will receive shimmering vibrations from Pluto, enlarging all the fine qualities of Venus. Venus is Taurus' ruling planet, so her whereabouts and conversations with other planets matter quite a bit to you. Look for a new outfit, have your hair restyled, or change your appearance in other ways while you have Venus, the planet of love and good looks, smiling at you. If you are single and your friend wants to introduce you to someone new, ask your friend to schedule that first meeting in the first week of June. Single or attached, you will enjoy the first week of June very much!
SUMMARY
Your finances are looking up in June, and with just a little effort, you won't have to wait long to see an increase of funds roll in. The new moon in Gemini on June 3 will light your second house of earned income and allow you to either petition for a raise or find a new source of income as a side job or as permanent work with a new title. If you are self-employed, a new prestigious client will be within your reach. Be careful to understand the fine points of any deal you craft—Neptune will be in hard angle to the new moon, so information may be fuzzy or missing.
With the new moon in Gemini, the sign of twins, you may uncover two sources of income, or if in sales or self-employed, two generous clients. Gemini is tied to publishing, so that industry would be especially lucrative for you. Alternatively, you may find the travel or shipping/transportation/courier industries profitable areas to investigate. Jupiter, the generous planet of good fortune, will partner with this new moon, another sign that you will have the power to fill your treasure chest generously with golden coins. Do your part by working to uncover good opportunities—they exist, waiting for you to discover them.
Financial talks will be wrapped up by the full moon on June 17, and you will be beaming with happiness. As luck would have it, Jupiter, the generous planet of good fortune, will orbit close to that full moon, bringing a possible windfall. If you are negotiating a deal, it will conclude within plus or minus of four days of June 17. You will likely find yourself at the right place at the right time to capture a bundle of cash. If you know of a charity raffle that will take place on that day, buy several tickets—you could win. (Don't bet the farm—you are lucky now, but I am not sure of the source of the money coming to you. You won't have to try too hard, so buy a few tickets.)
Mars will tour your travel sector, giving you the chance to leave town on weekends or for a short vacation, but your trip appears to be more likely to see clients face-to-face than to have a holiday. It looks like you are working to create a contract with a client or will soon sign paperwork. Mercury will be retrograde throughout July, so it would be best to sign no later than mid-June. If the document does not relate to your work, there are indications you will be working on your house or apartment this month or that you might rent a cottage for a few weeks.
Romantically, your best week for finding love will be June 1 to 8 while Venus glides through the constellation of Taurus. During this week, go shopping—you are likely to find clothes that make you feel sexy and look sensational. Over the weekend of June 1-2, Venus, your ruling planet, will receive powerful vibrations from Pluto, enlarging love to its fullest. Look sexy and confident and step out this week—it's yours to enjoy.
The month winds down on a happy note—the Sun in Cancer will receive beams from surprise-a-minute Uranus on June 27. You may receive news through a thrilling text or a sudden invitation to go off on a trip. You tend to plan things to their finest detail, so the playful quality of much of June will be good for you. Let go and feel free, dear Taurus. Being spontaneous will be good for you.