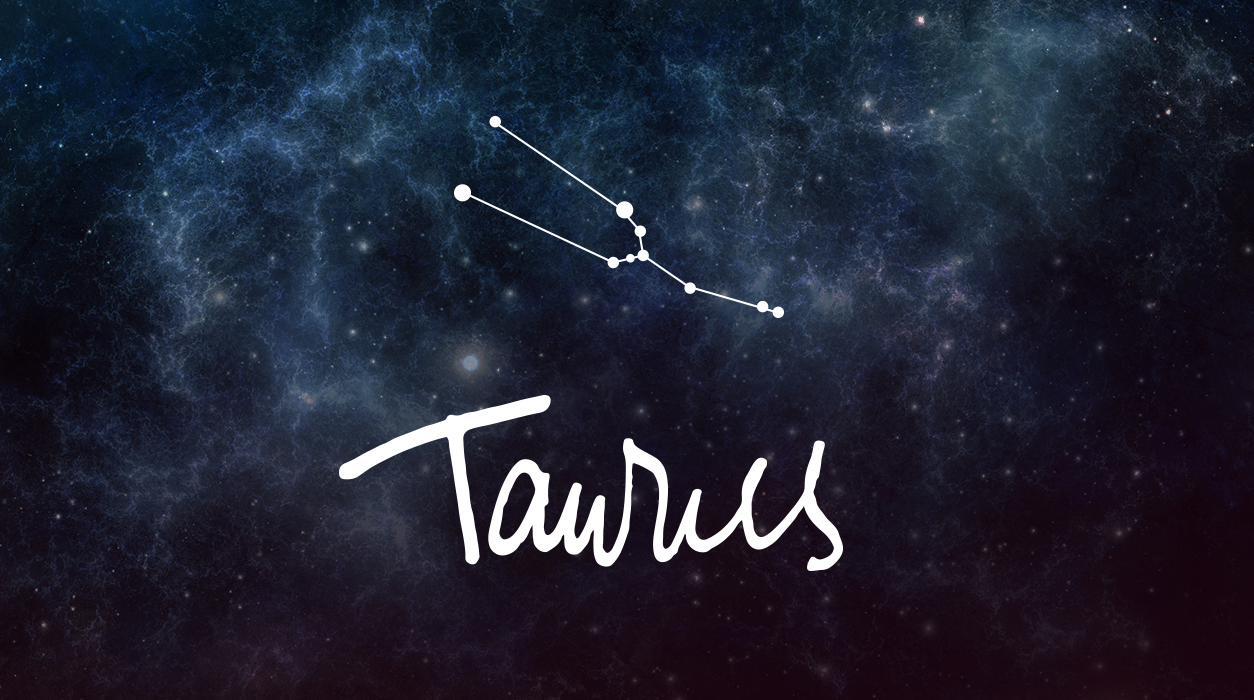 Monthly News from Susan Miller
JANUARY 2023
Dear Reader,
Happy New Year.
The day after Christmas I came down with terrible cold, so I spent the holidays inside recuperating and am now starting to feel better. I was so relived and grateful it was not COVID. Because I love to cook, I had made a big batch of chicken soup with many vegetables two months ago, and I have been living on that all week. I am so glad I have it.
I am excited to be back out at public events to speak and meet new people and reconnect with the ones I've met over the years. Unfortunately, because I've been sick, I had to cancel a few January appearances, including the special one on January 7 in Dallas, which is now rescheduled for February 18 in Dallas from 9:00 AM to 12:30 PM with a lunch afterwards. At lunch I'll be available to talk one-on-one and answer any questions you have. The topic will be the Year Ahead 2023, and I am honored to give the keynote speech
Your January Horoscope for Taurus
The holidays are over, and your horoscope is urging you to take a trip. You may have already taken a long one to see family last month, and hopefully you were not among the many passengers who faced frustrating delays at the airport due to storms and airline cancellations.
Last month you had a stellar new moon on December 23 to help you enjoy family, travel, and holiday traditions. That new moon would not have caused problems for you—it was a very encouraging new moon, but the approaching Mercury retrograde on December 29 could have caused some havoc. We always feel Mercury retrograde as much as two weeks before this planet officially turns retrograde. Mercury will turn direct in your travel house on January 18.
This will give January a leisurely start, and I surmise you might welcome the pace. Holidays can be fun, but they can also be exhausting, so with Mercury retrograde you won't have too much pressure on you. Mercury's big brother Mars has been moving through your second house of money, increasing your spending, and because it has been retrograde, your efforts to find new sources of income have been hampered. Mars has been retrograde since October 30 but will go direct on January 12.
As you see, things will brighten and move faster after both planets, Mars and Mercury, go direct by January 18. Before that happens, you will have time to take a breath before diving into your work.
In the meantime, you have a lovely full moon on January 6 in Cancer, 16 degrees, that will light your third house of short travel. Cancer rules family, so you may see your sister or another relative at this time—you may travel to them, or they may come to see you. (All full moons have a window of influence of two days before and four days after the full moon appears.) Uranus will be at an ideal angle to the full moon, so you may travel spontaneously, and that's always fun.
With Mercury retrograde at the time of this full moon, you may decide to return to a nearby location you used to love to visit but have not seen in a long time. That would be a great way to use Mercury retrograde. This full moon might bring a contract to sign, and if so, show it to your lawyer first and try to delay the final signing until you get to the gorgeous new moon on January 21.
If your birthday falls on May 5, plus or minus five days, or you have Taurus rising or your natal moon at 16 degrees in Taurus (plus or minus five degrees), you will especially love this January 6 full moon. If you have a natal planet within five degrees of 16 degrees in Taurus, Virgo, Capricorn, Cancer, Scorpio, or Pisces, you will likely have a happy experience, too.
At the full moon January 6, benefic Jupiter will be in touch with financial powerhouse Pluto, a very rare and prosperous aspect that could result in quite a bit of money coming to you.
Let's now talk about that new moon on January 21 in Aquarius, 2 degrees. This will mark a fabulous point in your career. Joining the new moon will be the Sun, Venus, and Saturn, all in Aquarius (although Venus, your ruler, and Saturn will be situated far from the new moon and Sun, which will actually be a plus, for Saturn cannot exert a burdensome vibe from where he is). You've been challenged to make a name for yourself ever since Saturn first entered this prestigious part of your chart on December 17, 2020. It's been a long time.
Saturn will leave in two months, on March 7. All the hard work you've put in to advance your career will pay off in the months ahead, for Saturn always sends a reward after he leaves as thanks for dealing with his vigorous pressures. You still have two months to pour more energy into your career, and once Saturn leaves in March, he will not be back until January 2050 through January 2053. It would be worth putting more effort into your career now. Think of Saturn as a high-priced tutor capable of bringing the best out of you. You may now be surprised that you were able to measure up to what at the onset seemed to be impossibly high standards. Think back and see where you were in December 2020 and where you are now—if you worked with Saturn, you've seen amazing progress.
There is another reason to pitch in and work on your career—this gorgeous new moon of January 21 will bring you opportunity. Jupiter, the planet of gifts and luck, will send a perfect beam to the Sun and new moon, giving a big boost to your status in your industry. Put another way, you may get a very lucky break. It might come from a friend or from a VIP behind the scenes who has observed your performance, believes in your talents, and will suggest to other managers that you should be given a better position. If you are self-employed, your reputation will precede you and earn you an enviable assignment.
The fact that Venus is in this area of your chart shows how popular you are among VIPs and subordinates alike. Venus' position also shows that you are interested in getting ahead and will put your all into any effort you make. (Always look to see where your ruler Venus is based, for it will tell you where your focus will be directed.)
I also love that Pluto, in very late degrees of Capricorn (28 degrees), will be in a sextile to Jupiter in Aries at 4 degrees, bringing a shining opportunity. This is actually an out-of-sign-sextile but is tight enough to help you see excellent money in any new job or project you take up in late January. Jupiter and Pluto share a very important relationship, and it always comes down to bringing an abundance of money. If you are up for a new job, don't be shy about asking for your due. Additionally, Mars will shoot a glittering beam up to the Sun and new moon at 2 degrees Aquarius, your tenth house of honors, awards, and achievement from his perch in Gemini, 8 degrees, close enough to have Mars help you see a generous amount of money in your paycheck. At the same time, Jupiter and Mars will be in sync, showing your efforts will lead to more money.
Simultaneously, Uranus, planet of surprise, which rules Aquarius, will send a friendly beam to Mercury in Capricorn. This leads me to think that the job you are looking at will give you room to show your creativity. As you see, this new moon on January 21 is truly beautiful, and it will be strong for weeks and months after it appears. It is strongest immediately after it appears, however, so roll up your sleeves and find a way to use it to your advantage.
Here is a day to put a big gold star on: January 24 when the Sun and Jupiter will be in sync. This will be an incredibly special day for a job interview or a negotiation.
Also, the days that span from January 27 to January 30 are perfect for negotiating salary—Mars in Gemini will be in ideal angle to the mighty Sun. (The actual aspect peaks on January 29, a Sunday, but you will feel it before and after the weekend, too.) As said earlier, Mars is in your salary house, and the Sun is in your prestigious career sector—perfection.
SUMMARY
After the holidays, many people feel they need a rest, and you may be one who agrees. Year-end holidays can be strenuous. You may decide to get out of town at the lovely full moon on Friday, January 6, in Cancer. You might travel to enjoy quality time with your mother, father, sister, brother, or cousin and stay over that weekend or longer if your trip is distant. You may be able to combine business with pleasure too, for Saturn, the ruler of your travel zone, is currently in your career sector.
Additionally, early in the month, international relationships could turn out to be important for any emerging markets relevant to your career. Alternatively, consider the college market as potentially lucrative. If you have worked in media, publishing, or broadcasting, opportunities are blooming now, so you may want to look into ways you can make the most of your luck.
The best part about this full moon on January 6 is two-fold, with major planets working on your behalf. The first aspect involves Uranus, the planet of surprise, which will reach out in a perfect "trine" (sublimely harmonious) to the Sun and full moon on January 6, and as a result, spread joy through travel, family, and career success. Your mind is opening wide to possibilities regarding projects you used to view in narrow terms.
The second aspect indicating you will have a lot going for you is that benefic Jupiter will be in touch with financial powerhouse Pluto, a very rare and prosperous aspect that could result in quite a bit of money coming to you if you investigate one of the areas outlined above.
Mars is still tearing through your second house of earned income and savings, and you've likely noticed that your spending is high and almost unstoppable. This heavy spending is going to keep up until March 25, and has been going on since August 20. While you've felt the outgo, you've also been motivated to look into new and different sources of income. At the same time, you want work that feeds your soul and helps you contribute something substantive to the world.
Opportunity is likely to knock in the days and weeks after the gorgeous new moon arrives on January 21. That new moon will be the best new moon of the year for you to interview seriously for a more important position or, if you're self-employed, to pitch and win a prestigious new client—one so special you would be the talk of the industry. Preparation is the key, so start working on your résumé the minute the month begins.
The January 21 new moon may also coax you to help others who are less fortunate and currently suffering emotionally, financially, or physically. This new moon is in Aquarius, the sign associated with care for community and humanitarian action. This new moon might encourage you to join a charity, humanitarian or environmental organization, or other collective dedicated to improving the lives of those who suffer by compassionately raising awareness and funding.
One of your favorite days for seeing career progress will be January 24 when Jupiter and the Sun work together to help you gain greater status.