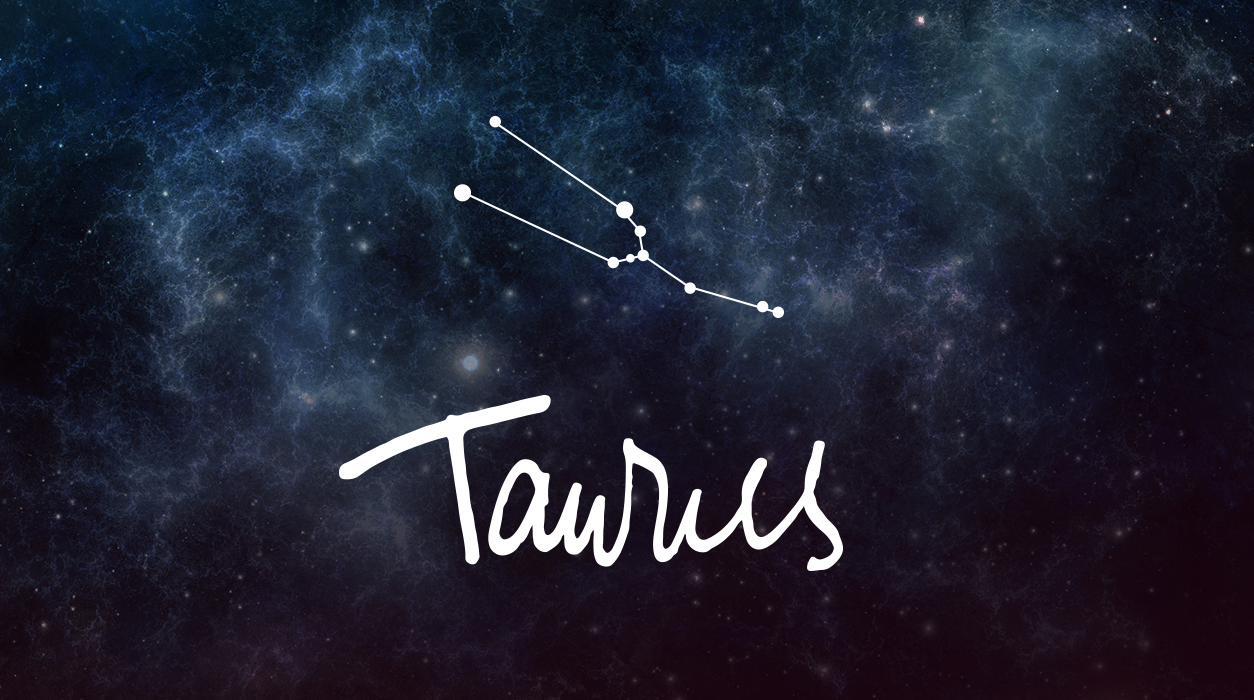 Monthly News from Susan Miller
January 2022
Dear Reader,
Happy New Year! This will be a much better year than 2020 and its twin, 2021. You have so much to look forward to this year! Jupiter, the giver of gifts and luck, just entered Pisces a few days ago on December 29. Jupiter will stay in Pisces until May 10, giving all the water signs and the earth signs reason to cheer.
After May 10, Jupiter will enter Aries, to stay until October 27, and then retreat back to Pisces for a second shot at luck, until December 20, 2022. After December 20, Jupiter will be back to Aries, to stay until May 2023! This will give Aries, Leo, Sagittarius, Gemini, Libra, and Aquarius amazing good fortune. As you see EVERYONE has reason to be excited about the New Year. Everyone will be receiving chocolates from Jupiter.
Your January Horoscope for Taurus
You can be productive this month as long as you realize your New Year will have a gentle, quiet start. To intuitively sense what I am seeing, no matter if you live in a cold or hot climate, for a moment, imagine this scene: thick, lacy snow falling in a flurry on a pure white landscape. The stillness and peacefulness of that setting might be a welcome change from December, and that's why I feel you will like January.
Last month was probably a lot of fun, seeing family, enjoying the city's sparkling lights, shopping for presents and then wrapping and sending the gifts, cooking up traditional recipes, hearing from friends, and feeling a warm glow while nestled in the heart of your family. These activities make a holiday complete and memorable. If you are like me, you feel you need a rest from all the activity, and this month will give it to you.
If you didn't travel last month, you might take a trip this month, and your purpose for going seems to be for business—the ruler of your ninth house of distant travel is moving through your tenth house of prestigious career honors, awards, and achievement. The new moon will appear almost the instant you enter the New Year, on January 2, and will arrive along with her ever-present, loving partner, the Sun, as well as Venus and Pluto. The reason I feel this month will have a more peaceful start is that Venus is currently retrograde, a trend that started December 19, and will remain retrograde until January 29.
This is important to note because Venus is your ruler. Venus does not retrograde very often, so you probably take her powerful help for granted, simply because she is not a loud planet but rather exerts a soft, refined influence—she moves gracefully, like a ballerina. Venus only goes retrograde for six weeks every 18 months, but it is happening now. When your ruler is out of phase, making progress takes time and patience. As a Taurus, you are known to have an abundance of patience, so that quality will keep you in good shape in January.
During part of Venus' backward slide, her little copycat brother Mercury will also go retrograde from January 14 to February 3, overlapping many of the Venus' retrograde days. Still, thinking about this, with all the strenuous activity you put out in December, this might be good news. We are all in the same boat, so no one—including your competition—will be able to get the upper hand in your business dealings, so don't worry about that. This is why I say taking a little trip—getting into a new setting—for any reason might be a good idea to relax and catch your breath before you enter the two best months of 2022: February and March.
It's best not to sign any contracts or make any verbal, binding agreements—information may be missing. The world will be in a dynamic, changeable state in January and for the first days of February, so if you make a commitment now, you will be basing that decision on old data and priorities. You would likely be dealing with missing information because you won't know what is changing in the background. That won't be revealed for weeks, so sit tight.
One very bright spot this moth will be the turn of Uranus direct January 18. . . . If you feel your career has stagnated, Uranus' turn to direct orbit will be like a breath of fresh air—you will see your professional life pick up speed almost immediately.
Let's go back to that lovely new moon January 2 in Capricorn, 12 degrees, which will allow you to make progress, but as said, slowly. You may be traveling, but because you would likely go for business, you will need to do careful preparation before you go. If you skip that step, your trip won't work out as you had hoped. Do not go to have a contract signing—put that off until February. Do go if you want to reconnect with a good client you've not seen in ages, to renew your relationship, and to share good news with your client. It would not be wise to try to develop a new client who has not worked with you yet—cultivate new clients in February. Retrogrades ask us to go back to projects we have put aside earlier or to reconnect with people who matter to us.
This new moon could find you choosing a college or graduate school course or simply taking courses you've always wanted to. The pandemic has spurred many to learn something new while they were home, and with the proliferation of online courses of every description, if you are not matriculating, you might want to look into signing up for a class on a subject you've always wanted to study. If you work in the media, you may get a superb opportunity to work on a story for print or broadcasting.
You can attend to legal matters, such as to file a patent or trademark, or to open a case. Alternatively, with an emphasis on your ninth house, you might want to apply for a passport, green card, or visa, or make an application for immigration. One of these areas will be on your agenda, and the new moon will give that topic a big boost.
Additionally, you will hear of a happy surprise in one of these areas, and when you get the news, it will thrill you. The planet of unanticipated events is Uranus, and he will be active at this new moon, January 2, by sending friendly electric beams to bring sudden news. This month, nothing jarring and nerve-wracking is likely to happen. Uranus will redeem his past behavior by giving you reasons to feel excitement and joy in January. You won't expect the lucky stroke of news that you will experience, and that will make it doubly special.
If your birthday falls on May 3, plus or minus five days, you will feel this new moon more directly than your Taurus friends who were born at other times. You will also notice this new moon if you have Taurus rising or if your natal moon is in Taurus, in both cases, plus or minus five degrees of 12 degrees.
The full moon of January 17 will fall in Cancer, 28 degrees, and again travel is a possibility. With the pandemic still spreading all over the globe, you have to be careful about who you see and where you go, if you go anywhere. Check trusted news sources before heading out, and if the area you are hoping to visit is experiencing an outbreak, you may want to change your plans. With Mercury retrograde, we all have to stay flexible, for plans will continue to change.
It looks like a contract will be presented to you on or within five days of the full moon, January 17. If so, send it to your lawyer. With both Venus and Mercury retrograde, if you sign quickly, you are likely to miss points that need to be clarified, refined, or changed completely. Your lawyer's job is to protect you, and she will pick up on any language that could put you in jeopardy. Should you get a contact, the one you receive does look promising, giving you a more important reason to choose the ideal time to sign—do so next month after Mercury goes direct on February 3.
One very bright spot this month will be the turn of Uranus direct. Uranus has been retrograding since August 19 and will go direct January 18. (Uranus is a big outer planet, and it is common for him to be retrograde for five months at a time.) This change is good news for your career because Uranus rules your tenth house of honors, awards, and achievement. If you feel your career has stagnated, Uranus' turn to direct orbit will be like a breath of fresh air—you will see your professional life pick up speed almost immediately. All members of your sign will benefit—those born on May 1 will get a double dip of luck on or near January 18.
A second new moon coming at the very end of the month, technically on February 1, in Aquarius will light up your career brilliantly and be the last puzzle piece you need to see your career liftoff. This will be the most important new moon of the year for putting plans in place to move ahead in your profession. Aquarius is ruled by Uranus, and Uranus is making his way through your first house of identity—Taurus.
You may have a challenge with that new moon in Aquarius, but you will be on your A-game. You will show strong concentration, so I doubt you'll be thrown by that or anything else next month. The fact that Uranus will be in hard angle to your Sun will only energize you to action.
By the end of January, Mars will have moved out of your financial house and into your intellectual ninth house. Foreign people and your ability to work across your nation's borders will be intriguing and a strong influence. As one of many possibilities, you might be involved with the import-export of ideas, goods, or services.
With publishing opportunities coming up as a strongly profitable area for you, you might be writing, editing, or translating work for a foreign publication. If you have written a book, you may hear that it will be translated into different languages this month.
Now let's talk about Mars. At the start of the month, Mars will continue to move through Sagittarius, putting a spotlight on money you owe and money others owe you. This is also the house that covers taxes, so you may be busy putting together all the data you will need to give your accountant to file your taxes.
Mars will only be in this area of your chart—ruling financial matters—until January 24 when it will move into Capricorn and begin to add to the emphasis of the new moon, January 2, in all the areas discussed: travel, foreign people and places, higher and continuing education, the media, and legal matters. As said earlier, all of these areas shine for you, and one is likely to be on your mind.
If you are attached, you should have more quality time with your partner both this month and in February because both Venus and Mars are in Capricorn, a great spot for them to be romantically for a Taurus. Next month, Valentine's Day should be spectacular, for Venus and Mars will make an exact conjunction on February 16. Valentine's Day is February 14, so that's close enough to February 16 to feel the energy and to enjoy it. Valentine's Day falls on a Monday this year, so some Taurus will celebrate this day for lovers over the weekend of February 12-13. It's all good.
If you are single, this is not the month to find a new romantic partner. Venus is retrograde until January 29, and when in retrograde, Venus' powers of affection are limited. It would be best to have a first introduction in February when Venus will be moving along at an improved speed. Venus retrograde will not affect attached couples because they met some time ago, well before Venus went retrograde.
You have spectacular love and career aspects next month, so get yourself ready!
SUMMARY
You might be ringing in the New Year with a fabulous trip to a foreign country (and yes, a nation just over the border that requires you show your passport would count as foreign, even if you think of that country as your friendly neighbor, as we do here in the US with Canada and Mexico). This may be a completely unplanned, spontaneous trip, thanks to the interplay of Uranus (surprises) and Jupiter (happiness) at the time of the new moon. In fact, you may have found an air ticket in your Santa stocking last month.
The new moon on January 2 might push you further to take that great trip you've been promising yourself after almost two years of being shut in due to the pandemic. Of course, check to see infection levels in the city you hope to visit—you may adjust your itinerary after you do. With the Omicron variant still very prevalent at press time, you might decide to go a little later than you had planned, and that's OK—you will have more time to look forward to that trip.
Venus, your ruling planet, will be retrograde this month until January 29, a trend that started December 19. This means progress will be slow, so a trip could be a good idea to get a change of scene and to relax after the holidays. It looks like you'd like to see a good client you've not seen for a while and refresh that relationship. Venus rules profit and money earned.
Venus is associated with the feminine side of life and with appearance, so this would not be a good month to plan Botox, fillers, veneers, to change your hair to a completely different style, or to purchase an expensive line of skin care. Men, don't suddenly shave off the beard you've grown over the past year. Plan to do all that in February or March.
If you market items to women, do not launch anything new or schedule a big advertising or publicity push in January. You can resume your campaign in February and beyond when your efforts will be more productive. Mercury will also go retrograde this month from January 14 to February 3. As you see, this will be a slow month meant to tie up all loose ends that you may still have from the holidays.
You may hear of a career breakthrough, however, on January 18 when Uranus, the ruler of your solar tenth house of fame and honors, will go direct after months of languishing in retrograde. The coming months will be quite exciting, and it starts nearly immediately in February. Plan to work hard on uncovering every possible opportunity.
It seems you have many expenses this month, judging by Mars' position in your eighth house of credit cards, bank and student loans, taxes, and other previously made obligations. It may be that you were very generous to friends and family with gifts at holiday time. Taurus is known to be wise about managing finances, so you may have put aside money to take care of those purchases that appear on your credit card statements now. You will be glad to hear that Mars will leave your financial house on January 24, and almost instantly, this will lower your need to write so many checks.
In case you didn't get your fill of travel earlier, it looks like you may have another opportunity at the full moon January 17. This time, if you do travel, you will likely go a shorter distance, within 200 miles from home. There's a good chance you may be visiting your sister, brother, cousin, or a parent that weekend, and if you go, you will enjoy connecting—Neptune will be in perfect angle to the Sun, Venus, and Pluto, so no matter where you choose to go or who you want to see over the weekend of January 16-17, bring along your camera—great photographs will result.
If you need to sign a contract in January, see if you can put it off until February when Venus will be moving forward, and Mercury—the planet that rules contracts—will be direct starting from February 3.
Uranus has been retrograding for months, since August 19, but will go direct this month on January 18. This will push your professional interests forward with gusto, so take January to rest. You won't have as much time to do so later—your career will be blazing, and you'll be thrilled.