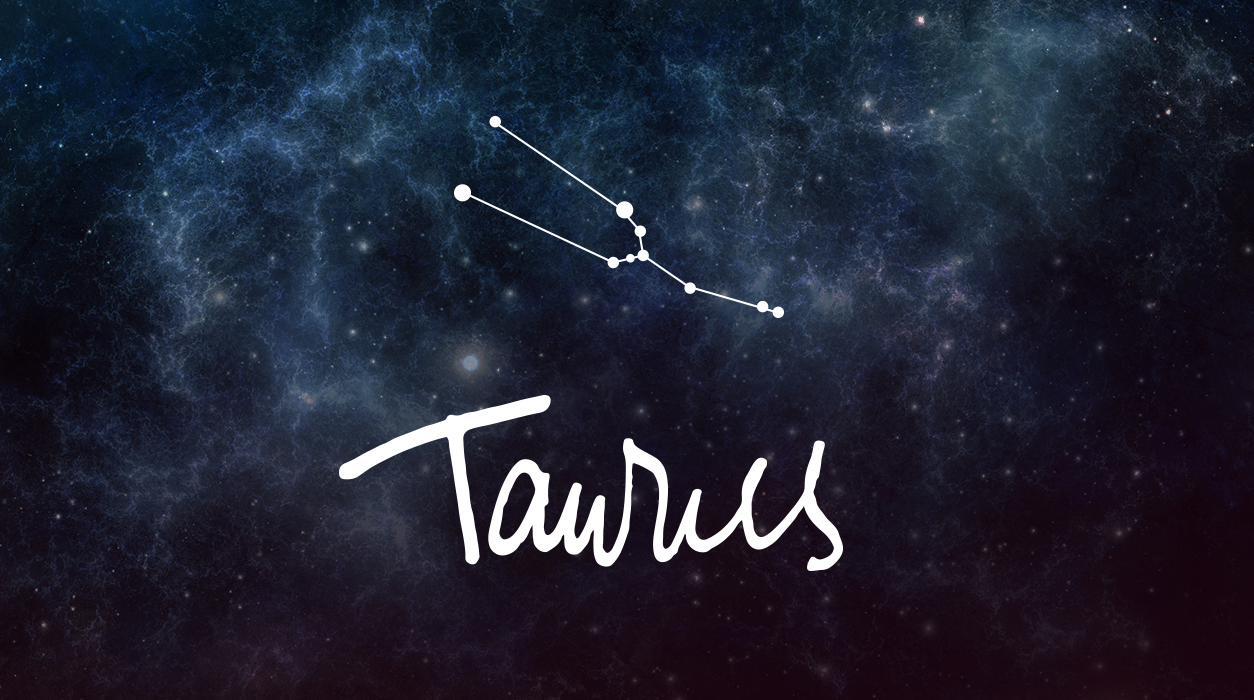 A Note from Susan Miller
JANUARY 2021
Dear Reader,
Often when we start a new year, the outer planets stay in their same positions, so the look and feel of the coming year stays fairly the same. That does not happen in 2021! Jupiter and Saturn decided to both enter Aquarius two days apart last month, to make lengthy stays. Gradually, other planets will migrate away from Capricorn and into Aquarius—something you will see in February—and offer a lighter, breezier influence than what we have been used to.
The eclipses have moved away from Capricorn and Cancer too, into more mutable, flexible, and adaptable Gemini and Sagittarius. We will have three eclipse in those signs in 2021, and the start of in a new series, Taurus and Scorpio, when one arrives in Taurus this year. In 2020, we had a remarkable six eclipses (actually seven, if you count the December 25, 2019, eclipse that appeared one week before 2020), which means that the universe was asking us to make many sudden adjustments.
Your Horoscope by Susan Miller
It's a bright New Year, and you are entering it filled with energy and enthusiasm. Last year, Mars, the energy planet, kept getting closer and closer to Taurus, but oddly, just before reaching your sign, Mars kept getting stuck and reversing orbit, just as you were getting ready to be crowned Mars' favorite once he arrived in Taurus. This kept you in a more subtle, behind-the scenes role. Although you may have felt ready to take the world by storm, the timing was unfavorable. This had to have been frustrating—as Mars came ever-so-close to Taurus, it kept turning away at the last minute. Normally, Mars only stays in a sign six to eight weeks, but this was going on for months. This forced you into planning mode—perfecting your plans, checking your assumptions, and polishing your upcoming performance. At last, Mars will move into Taurus on January 6 and remain until March 3.
Not since February 14 to March 31, 2019, has Mars been in Taurus to put you front and center. Having Mars at your side is a great advantage in launching new ventures, enterprises, and relationships. There is an astrological adage that Mars stirs passion and drive, so if you start something while Mars tours your sign, your chances of success zooms skyward—fantastic. While not everything will blossom, most will simply because you will show such determination to capture your goal.
In astrology we learn that we have to look at the entire sky to see what is going on with other planets. Although Mars will stay in your sign until March 3, January will be your strongest month, so it will be important to get started on a goal immediately. The second half of 2021 could be the time to show the world all that you've worked on behind closed doors. Why is January extra strong?
Mercury will go retrograde from January 30 to February 20. This month, however, there will be no limitations. This does not mean you can't use February—you can, but there will be guard rails for how best to use it. Any project or goal you care about deeply but that you had put aside earlier can jump to life in February. In fact, going back to your past will be lucky in February regarding reconnecting with people or assignments started earlier but that were necessary you put aside for any reason. Having a career house packed with powerful planets at the same time you have Mars in Taurus can now turn you into a superstar.
February will be an extraordinary career month, for you will have six out of ten heavenly bodies—Venus, Mercury, new moon and Sun, Jupiter and Saturn—all gathered at the top of your chart (where the 12 is on the clock) in Aquarius, filling your tenth house of honors, awards, and achievement. You might say that you cannot remember a time when you've had so much energy—Mars in Taurus can do that. Rarely have you had such a sterling chance to pull ahead of the pack. Get your résume and bio ready to show. It takes weeks to get a written and polished document, and be sure to show what you write to others for their comments.
Your Mars-in-Taurus period, from January 6 to March 3, will carry you forward two years and possibly much longer. Your passion for a goal will galvanize others to you. They will want to follow and support you—and hope some of your glitter falls on them, too.
There is another twist of Mars in Taurus. First, Mars will come to a conjunction with Uranus in Taurus on January 20. Both planets will be in hard angle to some of the heavenly bodies in Aquarius, namely the Sun, Saturn, and Jupiter. That aspect will likely bring unexpected news or an obstacle, so avoid this day and the surrounding days for important actions. Now I should say things could go either way with Mars conjunct Uranus—terribly or wonderfully. With Uranus, especially being buzzed by Mars, you never know which way things will go. This is why I would never want you to sign a contract with Mars and Uranus close, especially in your own sign of Taurus. Stay away from January 20 or anywhere near this date. It will be a day for you to expect the unexpected—if it turns out good, great! You don't have to prepare for that, but you might have to brace for untoward news.
If you were born on April 27, plus or minus three days, you will be right in line to feel this aspect precisely. If you have a planet at 7 degrees Taurus (or Taurus rising, or the natal moon in Taurus, in each case 7 degrees, plus or minus three degrees), you, too, will feel this energy.
Turning to another subject, you appear to want to travel, but during a pandemic, that's not a good idea. The full moon of December 29 last month appeared in your short-distance travel sector (third house), which might have been okay if you went to see your sister or brother and you know their habits and social life. Keep in mind if you enter anyone's home, or they enter yours, that person is bringing with them their entire social life—even though you can't see those people (of course, those "people" are in your house as germs)—and the social life of people you don't know and have never met.
That full moon of December 29 in Cancer 9 degrees was receiving brilliant, sparkling vibrations from Uranus, so you may have received outstanding news quite out of the blue. You may have signed a contract before 2020 was over.
Travel might come up at the new moon on January 12 in Capricorn, 23 degrees. This will be an encouraging new moon for you, for it appears in a fellow earth sign like yours. If travel comes up, it will be to go to a distant point, but as Dr. Fauci, director of the National Institute of Allergy and Infectious Diseases and a key member of the White House Coronavirus Task Force says, stay home. In most cases (but admittedly not all), there is not as urgent a reason to travel now that we have Zoom. Travel now would not be worth risking your life. Of course, there are urgent reasons to head to the airport even while you're being very careful, but keep remembering, you can't say "this virus does not apply to me." If you already received the vaccine (good!), remember it is but 94% effective, not 100%.
There are other ways to use this lovely new moon of January 12.
After the new moon appears, you might get a chance to develop a new international relationship and work on a project with someone from abroad. Or you may hear of, and embark on, a new media project in publishing, broadcasting, or the digital realm, whether in games, apps, podcasting, or lecturing for the Internet. Or you may venture into high tech, virtual reality, or augmented reality.
An increasing number of planets will be rooting themselves in your Aquarian tenth house—Jupiter and Saturn, and for 20 years, from 2023 to 2043, Pluto will be in Aquarius, your tenth house of fame. Adding Mars' once-in-two-year visit in 2022 and the once-a-year visits of the Sun, Venus, and Mercury in Aquarius too, the digital world will be arriving and exerting a compelling call to you. This new moon January 12 will be boosted by Mars and surprise-a-minute Uranus, so opportunity is likely to come up after mid-month and in February.
You may be preparing to go back to college this semester, a good time to be doing so. Even if you decide not to go back to school, try to lean as much about new technology as you can for it will play a part in your future life, no matter what you do for a living. With the strong emphasis on Aquarius, the sign that rules all things little understood, such as black holes, worm holes, and astrology, you may want to do research in a realm of the unknown. Studying astrology would be beneficial for you, whether you do it for yourself or others.
Legal matters can be successfully launched, whether you need to file a dispute or find an agreeable way to divide property at the end of a marriage or business. Or you may want to file a patent or trademark or draw up a contract. All these matters will be favored for you now.
If you were born May 13, plus or minus five days, you will benefit the most from the new moon of January 12. Decide on something to launch, for this is likely to work out. The same is true if you have Taurus rising at 23 degrees or the natal moon at that degree. If you have a natal planet in Taurus, Virgo, Capricorn, Cancer, Scorpio, or Pisces (including a natal moon) at 23 degrees, you will find that planet lit up and so very helpful to you.
As the month winds down, it will bring some interesting opportunity and I feel, a sprinkling of positive surprises.
You will have a full moon on January 28 in Leo, 9 degrees, in your home and family sector (solar fourth house). Your home is ruled by the brilliant Sun, and at the time of the full moon, Jupiter, the giver of gifts and luck, will be conjunct the Sun. Wow! You will have the luck of a Leprechaun when it comes to finding a new apartment or house (if you need to move) or the exact piece of furniture. For whatever you need to make your home more comfortable, luck will be with you. Indeed, you can now turn your home into your castle. (After all, the full moon is in Leo, the sign of royalty.) If you move, it would be to a spacious, sunny beautiful space and likely give you a beautiful view. Do not settle for anything less than your dream home. Sometimes you have a to exert a little energy to find it.
But wait! Your luck is rolling in another big way.
The full moon of January 28 coincides with the Luckiest Day of the Year (when Jupiter is conjunct the Sun, something we did not have in 2020—no surprises there). Now the Sun may rule your solar fourth house of home, but Jupiter and the Sun will meet in your tenth house of fame and honors. This gives you a double layer of luck. You may hear you won a series of interviews and are being offered a responsible job, as Saturn will be present in your tenth house, too. This means you will have lots to learn, and at times the course will be hard. If you get the job, you will have an older person near who has the experience to help you master your new role.
Saturn will settle into your tenth house of honors, awards, and achievement for nearly three years, until March 2023. When I had this same aspect—Saturn entering the same house, my tenth house of fame—the opportunity of my life came up. I founded Astrology Zone, and it first appeared on the Internet exactly 25 years ago last month. Saturn gets a bad name by inexperienced astrologers—don't believe what they tell you. What you build with Saturn, you will get to keep forever. All that you accomplish with Saturn, through the sweat of your brow and fueled by your determination and passion, will become the accomplishment you will be proudest of in life. Give the next three years all you have.
It is true that Mars in Taurus and Uranus in Taurus traveling together within four degrees will taunt the Sun, Jupiter, and Saturn in a severe aspect. I feel Mars and Uranus may dislodge you from one career role and almost force you into another. As a Taurus, you like things to stay stable and the same, but you can't make progress if things stay as is. In this case, a jarring aspect like Mars and Uranus in hard angle to the trio of planets in Aquarius will shake things up—to your advantage.
Alternatively, the full moon of January 28 may bring news of a surprise opportunity and force a difficult decision. You may ask yourself, "Should I take it, or let it go?" You and I know you will take it even though the newness of it and the apparent hard work ahead could be a little daunting. Tackling daunting projects is how we grow.
In this busy month, is there a place for romance? Yes! Venus will tour Capricorn from January 8 to February 1, a superb place for you, dear Taurus. Keep in mind that Venus is your ruling planet, so the following days will bring an extra edge of favor in other areas of your life, too. Here are the most important days for you to put a star on for love:
January 9, when Venus will receive a divine beam from her lover Mars. This is a Saturday—perfect! If you have a partner, be flirty. If you don't have one, ask a friend to set up a Zoom call with someone new. This could turn out to be a special day.
On Wednesday, January 13, Venus in Capricorn and Uranus in Taurus will trade signals. Cupid may zing his arrow to you when you least expect something wonderful to happen. Look your best all day!
Saturday, January 23 is an outstandingly lyrical day for love when Venus in Capricorn will receive shimmering vibrations from Neptune in Pisces. A soft, lyrical day for love is available there for all Taurus, whether attached or single and having a first introduction. This day could turn out to be a four-star day.
On Thursday, January 28, Venus will conjoin Pluto, both in Capricorn, producing a passionate, sexy day. You certainly have cornered some of the most jewel like romantic days of the month!
This month brims with opportunity on so many levels for you! I am happy for you! Make tracks early in the month because Mercury will go retrograde on January 30.
SUMMARY
As a Taurus, you are known to be patient, and now that calm tenor will pay off. Mars, the action planet, will start the New Year off like a rocket, for Mars is due to enter Taurus on January 6 and remain until March 3. This is the first time in two years you've had the privilege of Mars to yourself, so use this month before Mercury, planet of communication, commerce, and agreements, goes retrograde, January 30 to February 20.
Mars in Taurus will give you courage and drive, and it's an excellent time to present ideas to influential people who you know can help you forge ahead. This month you will be starting a new, energetic two-year cycle on January 6 and the weeks that follow. The cosmos will give you all you'll need to become a star. The initiations and decisions you make during your Mars-in-Taurus period, from January 6 to March 3, will carry you forward two years and possibly much longer. Your passion for a goal will galvanize others to you. They will want to follow and support you—and hope some of your glitter falls on them, too. While not every one of your new ventures will succeed, most will, so choose carefully but stay optimistic.
When you launch, or cement, your new venture or relationship, be sure to allow a space of as many days before you reach January 30. It is never wise to continue to have meetings and to make deals within seven to ten days prior to the turn of Mercury retrograde. If you need a new computer, smart phone, or other electronic device, buy it early in January, perhaps using some of the holiday cash you were given by kind relatives.
It's a shiny New Year, and you can't wait to get started assessing your array of opportunities. Your two houses of travel will be beckoning, and while you'd love to pack and go, be careful. You may be tired of the coronavirus, but the virus isn't tired of you. Its job is to infect as many people as possible as it is nature's way of population control. You need not be a victim.
Instead of traveling, develop your contacts at a distance and work together over the phone and email. Investigate new media—your chart is giving you an open path to see strong progress. You might also consider writing a book or a monthly column on the Internet, or you may start a podcast.
Some Taurus natives will reconsider their vocation and are wondering if it would be wise to return to university to earn a graduate degree. When mulling this thought over, it may help to know that next month you are about to enter the most dazzling career period you've ever seen. In addition to having good-fortune Jupiter and teacher planet Saturn in your tenth house of honors, awards, and achievement, they will be joined by your ruler Venus, Mercury, the Sun, and new moon all huddled together for a rare and powerful visit in your career house on February 11. A new moon is not powerful for just a day—it can affect you for six months to come. The days that follow should bring quite a career breakthrough.
You will get a hint of what's to come on the Luckiest Day of the Year—a day when Jupiter meets with the Sun—January 28 in your tenth house of honors, awards, and achievement. Saturn will accompany Jupiter and the Sun, so any position you take will be weighty. You will be aware of the ample responsibility that rests on your shoulders when you interview—and later when you eventually win your new role. You have most of the solar system in your professional corner rooting you on, and you've never had support like this before.
At the full moon January 28, you may move or make substantial changes to your living situation. You may already know you are moving up in your career and will be relocating to live closer to your new company, or you may now feel you can upgrade your standard of living. No matter which it is, you have so much to be excited about.
With Mars conjunct Uranus in the second half of January, you may be making substantial changes in your life, breaking with your old routine, and setting a completely new path. This is all so exciting! I bet you can't wait to get started!