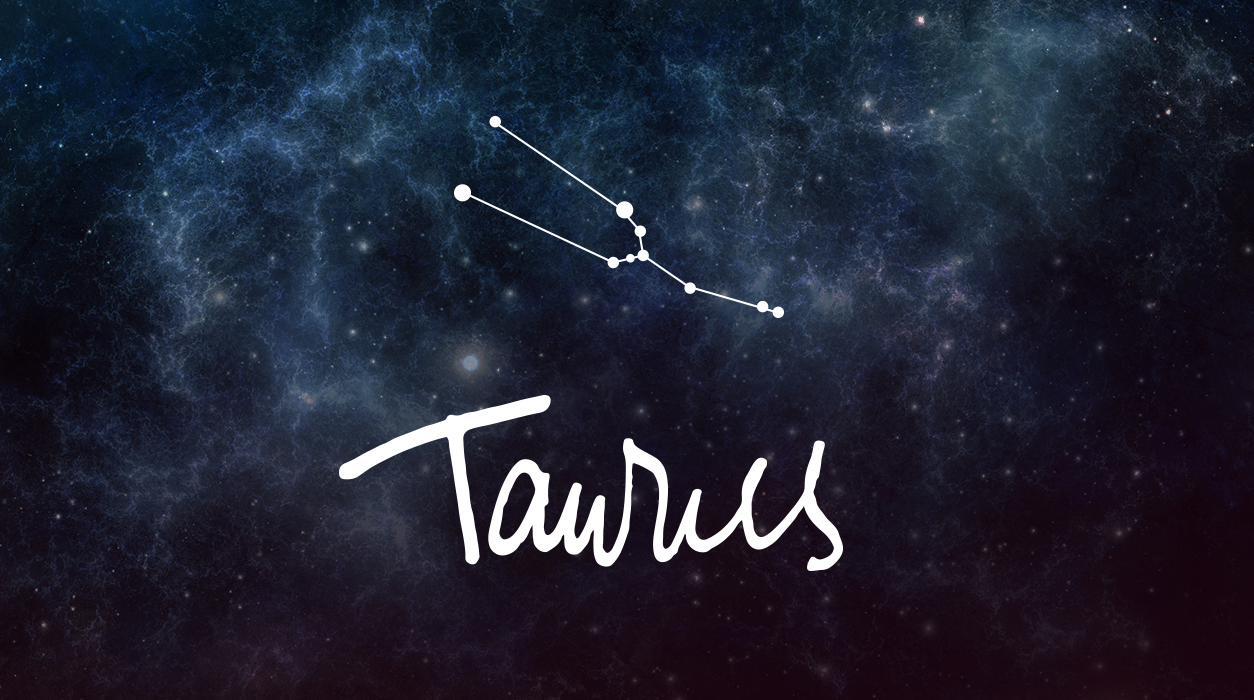 Your Horoscope by Susan Miller
You are entering an extraordinary month, filled with enormous potential to improve your home or family life and advance your career in a big way. By the time February is over, you may pronounce this month your favorite, for you will be in the spotlight, and a constellation of planets will twinkle above. Let's start at the beginning.
The full moon of January 28 in Leo, 9 degrees, which appeared just days before the start of February and will still be strong for three days, may have seen a marked change in your residence. You may have moved, renovated, painted several rooms, ordered repairs, or had a handsome piece of furniture delivered.
If your home is remaining as it has always been, then you might have been focused on assisting one of your parents. Your mother may have asked you to call a long list of hospitals and clinics to get her an appointment for her coronavirus vaccine, or your father may have asked you to help him find an aid to help with everyday matters, like grocery shopping and cooking.
This full moon was not without its tensions as Mars was in a particularly feisty spot, so you may have found a few plans went haywire suddenly. Still, these problems seem small when compared to the truly big event at this full moon—the rare conjunction of Jupiter and the Sun on the same day. This aspect did not happen in 2020, but when it does, I always call this the Luckiest Day of the Year. If you spent money at the end of January or will at the start of February, it will be more than you anticipated, but the value of what you get in return will be well worth the expenditure.
The Sun is the natural ruler of your fourth house of home—whatever you had going on there was given dazzling rays from Jupiter. The outcome, dear Taurus, has to be a happy one, despite the little mishaps you may have encountered. Jupiter expands everything it touches, so for example, if you bought a house or condo, or even if you rented one, you likely moved into a large, sunny space, with a view. If you purchased a special piece of furniture, it "made" the room, and certainly justified the cost—Jupiter has strong ties to financial generosity.
Alternatively, this full moon may have brought exciting news from a family member that made you happy, but also a little concerned about how you can keep your career humming along while you are distracted with home and family matters. As a Taurus, you are practical and highly organized—of course, you can handle it all.
The big news of the month will come after the new moon arrives on February 11 in Aquarius, 23 degrees, when an opportunity to become a star in your industry will burst forth. The planetary picture in February is astounding. According to NASA's Jet Propulsion Laboratory (JPL), the maximum number of heavenly bodies you can normally have in one house of the horoscope (one of the 12 slices of the pizza) is six. In May 2000, we actually had seven heavenly bodies in Taurus, but scientists have advised me that the clustering of seven planets won't happen again in our lifetime. In 2021, JPL advised me we would have six, and that's happening now, in February.
The big news of the month will come after the new moon arrives on February 11 in Aquarius, 23 degrees, when an opportunity to become a star in your industry will burst forth.
You will start to notice this extraordinary energy of planets in Aquarius at the new moon on February 11 and in the days and several weeks to follow. At the same time the new moon will arrive, an entourage of heavenly bodies will follow that new moon—the Sun, Venus, Mercury, Saturn, and Jupiter. All these planets plus the Sun and new moon will fill your tenth house of career honors, awards, and achievement. A new moon brings fresh opportunity soon after it arrives, so on February 11, keep your antenna up in the days and two weeks that follow. This opportunity will likely bring you into a new realm, and I believe it will also give you a chance to make good money.
Two houses rule career and work. The sixth house rules the day-to-day work assignments that land on your desk, like the work you do to prove your skills. The sixth house cannot make you famous or get you a step up in your company, your industry, or the world—that is left to the tenth house, and that is the house that will be packed with all this planetary energy, along with the push from the new moon of February 11 and the Sun. The position of the Sun shows me where you will shine—at work. The fact that your ruling planet, Venus, is among the entourage of planets following the gracious new moon into your prestigious tenth house of professional honors says a lot. Venus' placement there tells me you will want to pluck the golden plum off the tree when offered—it will be a satisfying, exciting moment.
You may get rare, favorable publicity or a surprise offer to write a book, change jobs, or something else that will captivate you. All these heavenly bodies will be in Aquarius, so the offer seems to entail a digital project—a website, an app, podcast, e-book—or something so new we haven't heard of the invention yet. Social media comes under Aquarius too, so you may work for Twitter, Instagram, or another social media company.
Aquarius also rules science and mathematics. If you are an engineer or in the medical-technical profession, you will find opportunities everywhere. You may work as a researcher, software engineer, rocket scientist, inventor—the jobs are numerous—and you will be at the right place at the right time
Mercury will be retrograde this month, for he turned retrograde on January 30, and won't regulate his orbit until February 20. Most people know about Mercury retrograde. Mercury is the planet of intelligence, communication, perception, and objectivity, so while Mercury is retrograde, we rush and become distracted and forgetful. We make mistakes, and we don't think things through thoroughly enough, and this is why it is considered a terrible time to sign a contract or an agreement of any kind. Mercury rules the moving parts in machines, as well as the sparks in electronics, so this will not be a good time to buy a computer, TV, smartphone, kitchen appliance, or an automobile. Wait until early March to shop.
You might ask, will Mercury retrograde hurt my chances for professional advancement? No, I don't believe it will because you have an avalanche of brilliant aspects that could override many of the annoying parts of a typical Mercury retrograde. This suggests that your past service to another person may now become vital to your future. For example, someone you interviewed with or worked with some time ago could come back to offer you a new opportunity, or a project that was put aside, perhaps for lack of funds or time to work on it properly, will now jump to life. Mercury retrograde is a fortunate time for going back to connections and relationships you have already forged.
If you are contacted by someone new, and it is not connected to your past, keep talking to be sure you understand all facets of the job. If you can string out talks to late February or early March before agreeing to an offer, that would be ideal. I feel talks will start in February but will conclude by March. Jobs are hard to come by now, so if you have to take it or lose it, do take it, but move ahead with the help of a lawyer. This is no time to try to save money—you need a lawyer.
Jupiter is among the planets in your career sector and will play an extremely vital role. Jupiter will remain in your career house for most of the year, until December 28, 2021. There will be a brief period from May 13 to July 28 when Jupiter will orbit so quickly, he will zoom into Pisces, but the universe will urgently call Jupiter back to your house of fame and honors, for he did not complete his tour of duty in Aquarius. You need him here to help you! Jupiter, of course, will return immediately after being called back on July 28 and stay until December 28, 2021.
After Jupiter leaves Aquarius on December 28, he will not be back to this part of your chart (your tenth house of career honors, awards, and achievement) until April 2032. Realizing Jupiter takes 12 years to circle the Sun (and all 12 houses of the zodiac), you must take every advantage of this exceptional opportunity. If you want a new job, start speaking to friends and colleagues in your industry, and make inquiries on sites like LinkedIn. Read up on other companies in your industry—learn from what the successful, growing companies are doing.
If you are self-employed, introduce a new product or service this year. If you are in sales, it's a good time to go after a prestigious client. Plan to advertise, generate publicity, launch a social media campaign, and enter award shows.
If you are not currently employed, you will have a superb opportunity to find a new position. Believe it or not, the job you uncover would represent a step up over the job you had before. You are holding all the aces, dear Taurus—be courageous.
If you are retired, the tenth house is also the house of contributions that you make to the world. Your cumulative efforts become part of your legacy. If you are so inclined, dust off your leadership skills. You can volunteer to help groups, such as those that support young men and women who want to start a business but need guidance to make their dreams happen. There are government programs that help budding entrepreneurs, and you can likely find them online.
Readers who have studied even a little astrology may say, "Susan, wait, with Saturn among the planets crowded in my tenth house of prestigious achievements—isn't it true that Saturn gets a bad name in astrology because he is such a strict teacher?" Okay, I never said this would be entirely easy. Saturn can be a drill sergeant. You might ask if Saturn could destroy your chances for success? My answer is no—just the opposite. The truth is you can't become a force to be reckoned with in your industry without Saturn visiting your tenth house. Saturn will hold your feet to the fire and demand you concentrate without distraction—Saturn would expect nothing less. Be an eager student.
If you win the job with Saturn in that house, you will likely have an older, more experienced person near you to teach you the ropes of your new position. The job you are about to be groomed for will require you to reach for new and unfamiliar standards, but that is how you will grow. This process will take time.
Saturn is set to stay in your prestigious house of career success until March 2023. To show you how rare this trend is, Saturn has not been in Aquarius since February 6, 1991, to January 28, 1994. You only get a visit of Saturn to your tenth house of career once every three decades, so it is easy to see that we only get Saturn in any one area of the chart two or three times in a lifetime. Think of this period you are entering as a time you will spend with a high-priced tutor who has your best interests at heart, even if you sometimes find the course strenuous. You will likely burn the midnight oil more than once.
You already received a little preview of this trend in 2020, when Saturn briefly entered Aquarius on March 21 to July 1, 2020. Ironically, March 19 was the day California gave the order to its residents to shelter in place, and only a few days later, on March 22, New York City went into lockdown. In the days and weeks to come, many other cities in the US followed suit. Italy shut down two weeks earlier in March, and gradually, other European countries, as well as those in the Middle East and the Far East, saw the handwriting on the wall and shut down, too.
You might want to look back at those months—especially if your birthday falls early in Taurus, April 20-21, you would have felt this burgeoning trend started by Saturn first and most directly. (Readers with a birthday that falls April 22-25 were also close enough mathematically to feel the effects.) Now Saturn is back to those same early degrees, so April-born Taurus are likely feeling some pressure. Fortunately, you are a practical, realistic soul, who takes anything that rolls your way with a shrug and a smile, as if to say, "It is what it is, so let's deal with it and get on with life."
Having fixed-sign Aquarius in square (90-degree angle) to your fixed-sign Taurus Sun is not easy. Fixed signs are slow to warm up to change, but the sooner you do, the faster you will find yourself in your new position.
All the while, you will have to be mindful of keeping your health strong as you might be working very long hours. Be sure to get enough sleep, for Saturn will make you a little more tired than usual. You might want to remind yourself occasionally that although your learning curve will be steep, what you learn will later put you on the top of the mountain by the time Saturn leaves in March 2023. Here's an interesting fact: Once Saturn leaves, he usually leaves a gift by the door as thanks for dealing with his rigorous training, and assuming you work with Saturn, your career reward should show up within weeks of March 7, 2023.
Saturn teaches the value of long-term goals and the importance of building a firm, deep foundation for your future. All that you put in place in 2021, 2022, and in the first quarter of 2023 will likely stay in place for you a long time, possibly during your entire life or even beyond. (Ask an Aries—they are in line to get their gift from Saturn any time now.)
Mars in Taurus will add to your momentum and drive this month. Having the planet of energy, courage, and determination in your sign is quite a privilege and will give you a competitive edge over other candidates. Mars only can come to Taurus every two years for approximately seven weeks. Mars first entered Taurus on January 6 and is set to leave on March 3. This means you are starting a new energetic Mars cycle, and this is outstandingly fortunate that Mars will be favoring you at the same time the gaggle of heavenly bodies will be twinkling in your tenth house of fame.
As said before, the new moon will be on February 11, so you will start to see opportunity flow to you after that date arrives. New moons open a portal of fresh energy, so you probably won't see any clues for advancement until after that new moon appears.
Now let's move to the full moon that appears in Virgo, 9 degrees on February 27. You have cornered all the very best aspects of the month, and soon you will be feeling that you are luckier than a little Leprechaun.
This full moon in Virgo at month's end will be fantastic for your emotional life, for it will shine in your fifth house of true love. If you are dating someone seriously, you may get a surprise proposal or a deeply felt confession of love. Your beloved might suggest you move in together. If you are single, a friend may make an introduction, and if so, this blind date could click, much to your amazement. You only get one tender full moon a year in your truelove sector, and this one is unusually friendly. A full moon in Virgo, an earth sign, will blend beautifully with your Taurus Sun, so Cupid will send out his little fleet of cherubs, each armed with their little bows and arrows, to help you find your one truelove.
This full moon could also bring long-desired news that you are pregnant, for the fifth house rules conception and birth. In terms of our reader mail, this question is number one—can I have a baby? If you are having IVF treatments and your cycle works in such a way to bring you final news within plus or minus four days of the full moon, this month could turn out to be quite memorable.
Some readers don't desire a first or additional baby, and some are not quite ready for love for any number of reasons, such as after a breakup, so in that case, you might find this full moon of February 27 brings the completion of a detailed creative project that is enthusiastically received by your audience, client, or management. In addition to romance, children, and pregnancy/birth, your fifth house also rules your artistic expression.
Whatever happens will come as a surprise, and in many ways, I think it will heighten the effect of this full moon in such a loving way. Uranus (surprise) is at 8 degrees Taurus, and this full moon is at 9 degrees Virgo—a perfect "trine" angle denoting supreme harmony. I am so happy to tell you about this!
You might be wondering about Valentine's Day, Sunday, February 14. Many readers are in cities where the only dining is outside, and if you live in a cold climate (as I do), plan to make a delicious dinner together at home. While February 14 could turn out to be a sweet evening, it will pale in comparison to the magic and enchantment of Saturday, February 27 (plus or minus four days). Just watch and see, and be sure to look your best!
SUMMARY
Mars is now in Taurus for the first time in two years, a wonderful advantage for you because Mars will give you a fierce drive to get ahead. You will have until March 3 to make your mark, and luck will be on your side. Think about what you would like to accomplish in 2021: Progress in love? A prettier, more comfortable home? Advancement in your career? It looks like the world is your oyster, and you might be able to make enormous leaps on all three fronts.
As you enter February, you may have just recently moved to a new apartment. If not, you may have decided, after months of staying home for the pandemic, that your space could use an upgrade, perhaps with the addition of a handsome new piece of furniture, a fresh coat of paint, or a stunning painting. You had a full moon in your home sector on January 28, so something was being quickly settled about your living quarters, other property you own or rent, or a family member (most likely a parent).
Once you've decided that, you are about to get ready for the most important career month in years. On the new moon for February 11, you will have six heavenly bodies twinkling in your tenth house of professional honors, awards, and achievement. In addition to the new moon on February 11, you will have the Sun, Mercury, Venus, Jupiter, and Saturn—all aligned in Aquarius. Your career is about to veer directly into the digital, high-tech world, and you are likely to be working on all that is new and revolutionary, no matter what your chosen specialty is.
This is extraordinary, for if you would like to elevate your status in your field, this new moon will see to it that the heavy gates that had been stubbornly locked shut for so long will now swing open for you. You must look for the opportunity and reach for the golden plum on the tree to show the universe your intent. Be confident—that plum was placed there for you.
Love may come on the wings of angels on the full moon February 27 in Virgo, a sign that is magnificently harmonious with yours. If you have not been dating, this day (plus or minus four days) may bring an introduction to someone you will find intriguing, for Uranus will be at an ideal angle to the Sun. This person may be someone you met at work or someone a family member is recommending that you meet.
If you work in a creative field, your ideas will be positively brilliant at month's end. February 27 is a full moon, so you may be concluding an artistic project, and if so, you are likely to get quite a bit of applause for work well done.
As you see, one way or another, you will be celebrating.