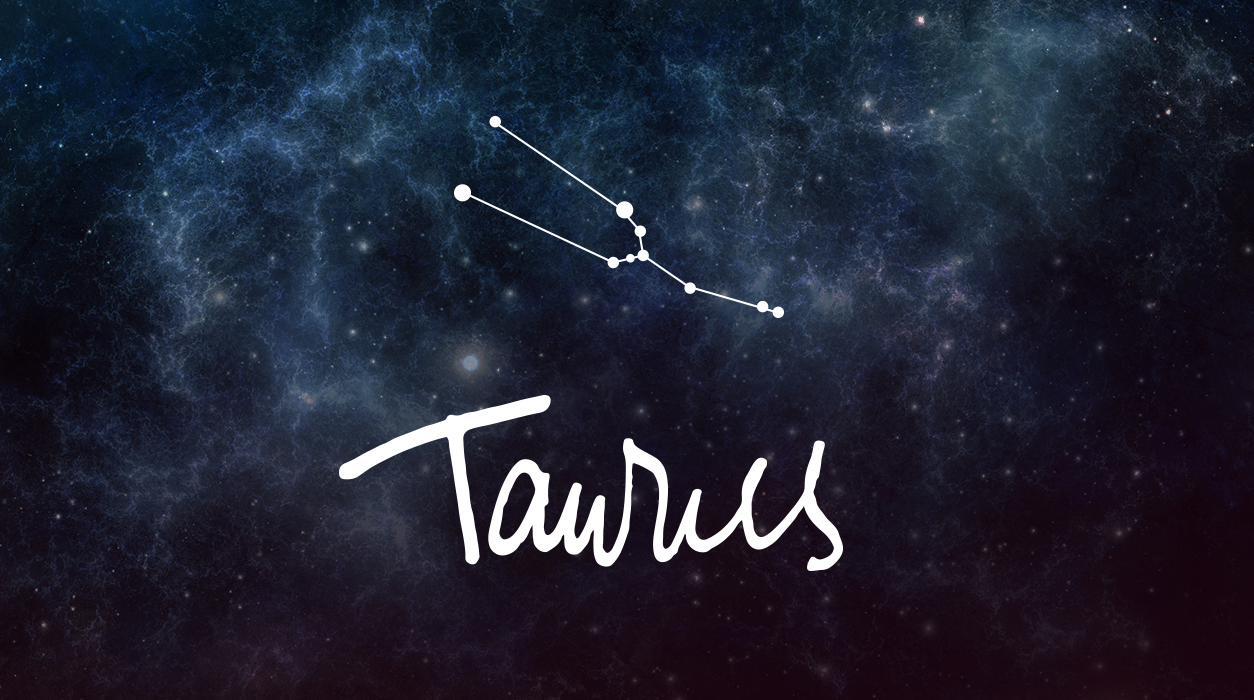 Monthly News from Susan Miller
AUGUST 2022
Dear Reader,
I am so excited to tell you about a project I have been working on for months—my own astrological NFT Collection called Susan Miller Stars. I am always looking for ways to bring you fresh experiences, and this is a big one for it will bring us all into the magical world of Web 3. Building a community of Astrology Zone readers has always been an endearing mission and desire.
Your August Horoscope for Taurus
You have lots happening in August—possibilities for an impressive advancement in your career, home and family news, time to travel, and a chance for moments of breathtaking romance. This all adds up to a jam-packed month with plenty to look forward to.
August starts with an emphasis on home and family. The new moon of July 28 in Leo, 6 degrees, will open opportunities to move, renovate, make repairs, prepare for a redesign to your décor, and more. If you don't like your present home but are worried that you can't afford anything else on the market, you may have better luck in August. Browse Internet sites, and you may see some spaces to get a feel for rents and real estate.
I remember when I was about 21, just out of college, and at my first job at Time-Life. Was I concerned about the cost of housing? I wanted to move but assumed that would not be possible because like most people, I was not being paid much at my first job. I will never forget what my friend, Violetta, said to me about my housing dilemmas one day.
First, before I tell you, I will share a little more about Violetta. She hailed from Argentina and spoke English with the most charming accent, and she spoke carefully, with authority. She was only a few years older than me and she ran the tiny Time-Life company bookstore. Violetta was quite tall, a striking young woman with stick straight, long, glossy black hair. She always wore a Pucci outfit. Her store was carpeted, dark, with small spotlights that highlighted various art books. I loved the store, and it was right off the elevator on the top floor. I was always buying beautiful visual arts books during my lunch hour, using my employee discount. Violetta and I became fast friends.
Violetta knew I didn't think I could afford to move to a new apartment. One day she said to me in her characteristic modulated tones, "Suz (her nickname for me), you must always have information. It is very important to have information. You cannot decide until you do. It is too soon for you to assume anything."
Your favorite moment of the month is likely to be the August 27 new moon in Virgo, 4 degrees. If you are single, this will be the best time of the year to engender truelove.
She was right, so today I give you the same advice that Violetta gave me. Cast a wide net, talk to a lot of people in the real estate business and to friends, too. Read articles in the paper and online. By the way, I did find a great apartment in a doorman building in a safe neighborhood in Manhattan that I could afford, even on my meager salary. Don't assume you can never move, rent your first apartment, buy a house, afford a renovation, or buy new furniture—assume nothing until you get information.
On July 31, the Sun and Jupiter were in conversation—one of the best aspects of the season, and the Sun is the natural ruler of your solar fourth house of home. Jupiter rules your house of other people's money (mortgages, home improvement loans, inheritances, commissions, and more), so you have an ideal time to look in the first week of August. If you moved on July 31, you would likely adore your new space. This aspect was folded into this new moon's identity and will help you as you move forward. It will also help you if you are trying to find home care or an assisted living solution for an aging parent.
On August 11, the full moon in Aquarius at 19 degrees will have you switch your attention to your career. Saturn will be tightly conjunct with that moon, so if you get a new position or different role in your present company, you will work very hard on this new venture, and you can turn it into an enormous success. It could be your legacy contribution to your industry someday. This full moon is filling your tenth house of honors, awards, and achievement, so something is coming to culmination and could bring a great deal of attention to you, with accolades and a new responsibility you are just starting to take on now.
Uranus will be at a hard angle to the full moon, so prepare for something untoward to come up—if you are doing publicity, have a member of your team on the phone (or on Zoom) and make sure everything you say is accurate and clear. The reporter could still write something negative, despite all your attention to detail. That happens. We cannot control all in life. You can only control the quality of your work and the way you react and respond to others.
There is one big advantage to this full moon—Uranus will be widely trine (deeply harmonious) to powerhouse Pluto in your ninth house of publishing and broadcasting. (That house is found at the tip-top of your chart, between the 12 and the 1 on the face of a clock, next to your prestigious tenth house of fame and honors, discussed above.) Foreign people and places sparkle brilliantly for you. Pluto rules highly placed, influential people, usually at the very top of an organization, so a VIP will likely watch over you and make sure things work out in your favor.
If you are not interviewing with the press, you might be interviewing for a new job or pitching a client. With Uranus in a tough angle not only to the moon in your career house but also at a hard angle to the Sun in your home sector, you may be surprised to learn that if you took the job, you would have to relocate to a new city. You might be distressed to hear this as no one warned you about this provision ahead of time. To uproot would complicate things at home for you (not to mention your lack of enthusiasm for the new city you would be required to live in). You might decline the job. It's up to you—you have free will.
If you don't like your present job, you may experience an incident at this full moon that causes you to want to quit. You may feel this is the straw that breaks the camel's back. If you have other options, you might leave suddenly. You will want to be impulsive, and it would be hard not to be. As a Taurus, however, you are patient and practical, so you need to see how you feel.
Pressures and mounting obligations at home may cause tension and a need to find a peaceful situation. Uranus' job in this instance is to sweep away any situation or relationship that has proved to be unproductive, unstable, or no longer relevant to your future. Uranus acts rapidly but will stay to help you rebuild a better situation.
Mars will still tour Taurus until August 20, a holdover from July, giving you strong favor and control over activities. It's important to take full advantage of this rare privilege because it won't come again for two years. Initiate new relationships in business and in your personal life, and launch new ventures of any kind while you have such staunch support from Mars in Taurus. You may not be aware that you are starting an important two-year cycle while Mars visits Taurus—it's a much more potent period than you might assume. You will have rare control over events until August 20, and VIPs are likely to approve your ideas and requests. Use this powerful period to your advantage.
Once Mars moves into the next sign, Gemini, your focus on money will become more intense. You will be spending more, and perhaps you know that you have some big expenditures coming up, such as for a new car or to pay tuition. You might be buying a house or hoping to open the doors of your own business, both costly undertakings. Any lifestyle change is going to incur more spending, just as the arrival of a baby would—but those changes are worth it!
On August 14, Mars will reach out to Pluto, making this a doubly powerful aspect. This is a Sunday, so you might sign a document or contract, or because Pluto is in your ninth house of travel, you may be on the road enjoying the scenery. It would be a perfect day to be away.
On the same day, August 14, Saturn in Aquarius (your career house) will oppose the Sun in Leo and put your mind on the needs of your family. This is a severe aspect, so try to take a vacation day. The feeling will pass in a day or two. It may seem that everyone needs you, and you might not know who to attend to first or which way to turn. Don't let criticism or unusually strong demands deflate your confidence. Everyone will be feeling fragile, so take what others say to you with a grain of salt. What you need most is rest and rejuvenation, good nutrition, and exercise.
Your favorite moment of the month is likely to be the August 27 new moon in Virgo, 4 degrees. If you are single, this will be the best time of the year to engender truelove. A Virgo new moon puts Mercury front and center, and Pluto in Capricorn will send an out-of-sign trine (darling aspect) to Mercury, newly minted in Libra. Uranus in Taurus is now close enough to be in the vicinity to make a friendly aspect to Pluto. (An exact trine won't happen until 2025, but these two are very slow-moving planets and already are starting to move into position—they are close enough now to send benefits to you.)
Uranus in Taurus is making you creative, even genius, and transformative Pluto is in Capricorn—both are earth signs, which is perfect for you. The stage is set for love. Taking a distant trip with your spouse would be an ideal way to bond closer. Every relationship needs fun to thrive. If single, go to a beautiful location or resort that attractive singles are known to frequent. As the artist Renoir famously said, "If you want to dig for diamonds, you need to go to a rich field." This sounds obvious, but sometimes we forget!
This graceful new moon will be influential for weeks, and certainly in September, also a good time for you to hit the road. Venus will move into Virgo, an ideal placement for you, from September 5 to September 29 next month.
Mercury will be retrograding next month, September 9 to October 2, and you will start to feel the delays that Mercury is famous for earlier. You will notice the languid pace as soon as you enter the month. Sometimes something good could come up as a result of Mercury retrograde. Here is an example: This could mean that a person you loved but got away may come back to see if you both can rekindle the relationship. That's your call, but if you still love each other, I think you should give things a try—one dinner and you will know if you want to go further.
We are on the cusp of Mercury retrograde, so get as much done this month as possible. Sign documents and make deals. If you have an important product launch, do it in August or early October (October 1 to 15). If you need a new automobile, computer, smartphone, air conditioner, refrigerator, washer-dryer, digital watch, or any other machine or electronic item, buy it immediately. It is never wise to buy an electronic item during Mercury retrograde. I would also put off buying a mattress, a rug, or any expensive furniture. It's okay to move next month, but do not sign a lease or close on a house next month. Do it now!
In the matter of romance, you need not wait until September to enjoy love. I found some dazzling days I want you to circle on your calendar. Here they are:
Tuesday, August 2—Venus will sextile her lover Mars, and at the same time, Uranus will sextile Venus. Cancer and Taurus are the signs involved, and Cancer blends beautifully with your Taurus Sun. This trio, Mars, Venus, and Uranus, will all be working hard for you, sprinkling surprises, and bringing the spark of great chemistry, all while you enjoy luxury and fun. Romance will blossom.
The weekend of August 6-7—Venus in Cancer and Neptune in Pisces will create a dream of a weekend, perfect for a getaway. It's a glamourous, poetic time.
Tuesday, August 16—Mercury will be trine Uranus, so you may receive a surprise text message that will have you glowing.
Thursday, August 18—one of the best dates. Venus will be trine Jupiter, and entertaining at home will be quite divine.
And, of course, the crown jewel, the new moon in your love sector, Virgo, on August 27.
You have plenty to look forward to, dear Taurus!
SUMMARY
The month starts happily, for Jupiter and the Sun made a "trine" (which is the most harmonious aspect you could get) on July 31, bringing good news about home and family matters. There will still be a glow in that aspect in the first few days of August. The new moon of July 28 will still affect you as you're entering August, and you may start thinking about moving. If you want to stay where you are now, you can make various home improvements. Going through lifestyle changes usually puts a drain on finances, and later, after August 20, when you could be alarmed at the outgo of cash, know that in a few months, you will be able to replenish what you spend now.
It seems your career is also bringing news, and at the full moon in Aquarius, August 11, you may be taking on a great new responsibility. You might wonder how you will handle it and may be a little fearful you've taken on too much. With Mars conjunct Uranus, both in Taurus, you may be surprised about what is happening at work and wondering what will happen next. If you lose your job, along with others being laid off due to management's streamlining efforts to become profitable, you may feel temporarily down or disillusioned. You will find something better after the new moon on January 21, 2023, so work on your plan.
If self-employed, a key client may suddenly bow out, but this happens at the natural rate of attrition. This month's news involving your career seems to take you off-guard, but you are a resourceful soul and will soon see they did you a favor when you get something better. With Uranus, you can never tell how things will go—news could be thrilling. Uranus gives unexpected news at one or the other end of the spectrum, always vividly clear. If something is not working, Uranus will sweep that situation away in the blink of an eye and afterwards, help you replace what was lost with something better.
This month's events will allow you to make a massive, bold lifestyle change, for you would have little to lose if you did. Mars will enter Gemini on August 20, to stay a very long time, not the usual six weeks, but instead, Mars will remain in Gemini for seven months until March 25, 2023.
During that time, you will be spending a lot of money. This only adds to the notion that changes will be ongoing in your life and that you are ready to embrace them rather than close your eyes to them. Although you will be spending more money than usual during those seven months, Mars is a competitive planet, so you will also be motivated to look for one or more new sources of income. Once Jupiter enters Taurus in 2023, you will feel confident again—opportunities will tumble your way in rapid succession as you begin to enter the best 12 months of your life.
On August 14, Mars and Pluto, a powerful duo, will work together to help you see more cash—this is a good day for an interview or for signing a contract. Additionally, a high-level, self-made person appears to have noticed your performance from his position behind the scenes and will be ready to help you. If you get the assistance you want from this VIP, you will be asked to keep your talks with this person confidential.
The romantic new moon of August 27 will lift your spirits and show you that there's plenty in life to love and be grateful for. If you are single, you might meet someone new, and if attached, you will have more fun time to spend together.
The universe is saying to you that fun and play are on the agenda, but with Mars in Gemini, you may be hesitant to spend (you'll be spending for necessities, don't forget). Remember: You need not spend a lot of money to enjoy the person you love or someone who has you smitten. An overnight trip to visit a relative or friend in their country house, within 200 miles from your base, would be enjoyable. If you don't know anyone with a country house, then plan a "staycation" by remaining home and booking one or two luxurious treatments at the spa. No work allowed.