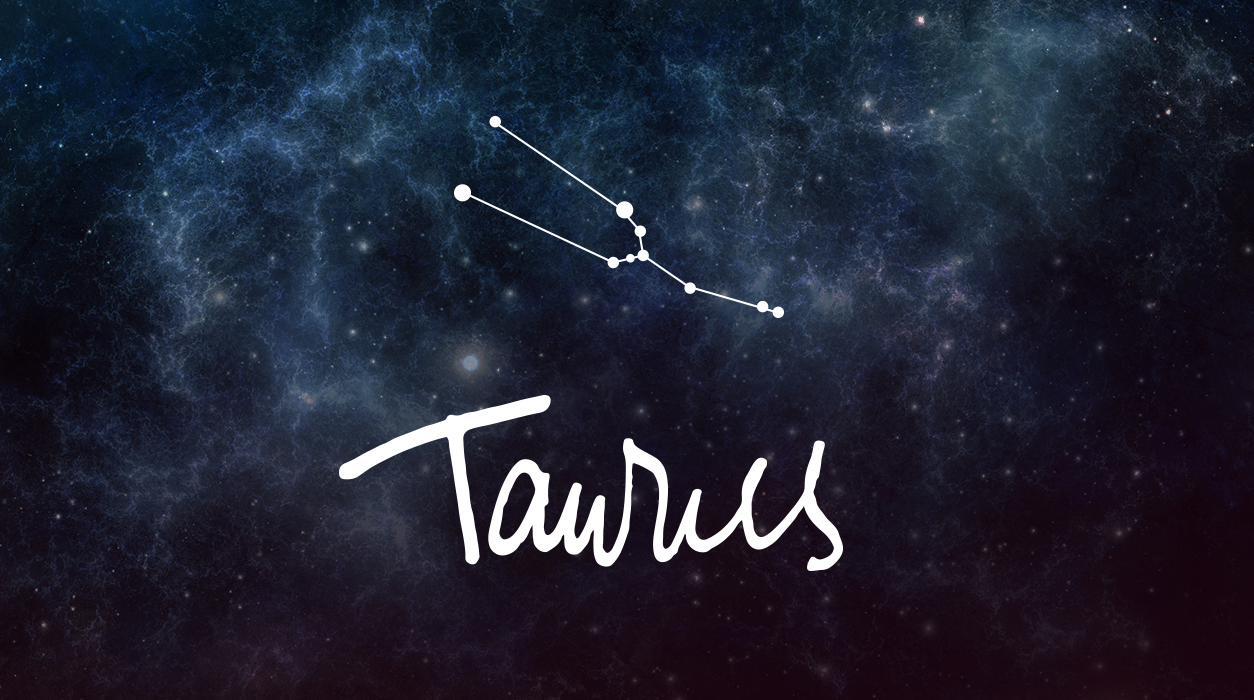 A Note from Susan Miller
April 2021
Dear Reader,
April will be a good, cheerful, and productive month until we get to the monster full moon in Scorpio on April 26. I know I am writing this on April 1, April Fool's Day, and I wish I were pranking you. This full moon will be no joke.
I am concerned about this full moon because Uranus, the planet of all things unexpected, will directly oppose the full moon in Scorpio on April 26. Uranus will be conjunct the Sun in Taurus, and Venus and Mercury will be in Taurus as well, making those planets unstable, too.
Your Horoscope by Susan Miller
A project you finished at work at the end of last month must have made you proud. Something work-related was coming to a finish, brought about by the darling full moon, March 28 in Libra, 8 degrees. This is sure to be one of the best full moons of the year, chock full of professional opportunities for you.
I say that because this full moon in Libra (your sixth house of assignments) formed a golden triangle in the sky, linking to Saturn in Aquarius, your tenth house of honors, awards, and achievement, and to Mars in Gemini, your second house of earned income. This suggests the project you recently completed will add another shining jewel to your crown, elevating your reputation and earning you more respect and money—if not immediately, then very soon.
If you didn't complete a project, you may have hired a gem of a worker to be part of your team or acquired new equipment to make completing work quicker and more efficient. No matter what you did, you likely advanced your professional reputation last month.
The sixth house, where this full moon in Libra fell last month on March 28, also rules the efforts you take to stay healthy, so instead (or additionally), you might have received news about your health that will help to keep you strong or test results that were good. Or you may have had a procedure that went well. If your name came up for the coronavirus vaccine, congratulations. Getting it can feel like a great relief, even though we are cautioned not to change our behavior very much. Being vaccinated should add a layer of comfort and security for you.
Turning to the position of Mars, it seems you've been going through an expensive period lately, ever since Mars entered Gemini on March 3. Mars will leave Gemini on April 23, so this expensive period will soon end. You might be planning a big change for next year, and lifestyle changes usually require lots of funds. Mars will go into Gemini again on August 20, 2022, where it will stay seven months, until March 25, 2023.
That's a very long time for Mars to stay in any one sign, and this will happen because Mars will retrograde in the middle of that period, in Gemini, from October 30, 2022, to January 12, 2023. When Mars slides backward, it is not a good time to initiate anything important. Don't launch a new product or service, don't open the doors of your new business while Mars is retrograde in 2022, and do not get married during that Mars retrograde period either. You need a strong, healthy Mars to do anything new that will affect your life for a long time.
When Mars is retrograde, he is weak. I am not sure why you might be spending so much money during the period from August 20, 2022, through March 25, 2023. Perhaps you already know you will buy a house or get married, as two examples, but if not, you might want to start stashing money away, little by little. There are apps on the market that can help you save easily, with tiny amounts every day.
Let's come back to this month and focus on what Mars is doing now. When Mars moves through Cancer later this month, from April 23 to June 11, you will be more in control, and you might even be able to travel short distances and enjoy being in a new setting. You could have more interactions with close relatives, such as your brother, sister, or cousin, and generally, you should find life quite busy and interesting. You will likely sign a contract during this period.
In your career, you are golden, and it seems you can do no wrong. This year you have Jupiter, the giver of gifts and luck, shining at the top of your chart.
Keep in mind, however, that Mercury will be retrograde next month from May 29 to June 22. You should avoid signing papers or buying electronic goods during that time, so plan to do so now, and try to leave a big space of days between your actions and May 29. You will start to feel a slowdown next month as early as May 15. Be as productive as you can, when your aspects are best, in the early and middle part of the month.
The new moon in Aries, 22 degrees, will arrive on April 11 and light your twelfth house, which rules your subconscious mind. If you have been in therapy, your therapist may try a new approach with you that you'll like. If you have been faced with a dilemma, have a dependence on a substance, or have been haunted by a traumatic experience, as some examples, this new moon of April 11 would be the right time to make an appointment with a therapist, especially if you've never been to one before. Plan to have your first consultation on a day that closely follows the new moon's arrival, for you will have the very best moment of the year to go for help. New moons are very powerful.
During the time following the new moon, you may want to stay alone a bit more. You may feel tired and need more rest, so take it slow.
In your career, you are golden, and it seems you can do no wrong. This year you have Jupiter, the giver of gifts and luck, shining at the top of your chart in Aquarius, your tenth house of prestigious career leadership and advancement. Jupiter will see you get an array of offers—be choosy, and pick the one that provides you with the biggest gain and also gives your soul the most satisfaction. Saturn is there too, and will stay longer than Jupiter, until March 2023, so you will likely be offered new responsibility at work. During the coming two years, you will be expected to work very hard, and if you do, the rewards should be substantial.
With the Sun, the new moon, your ruler Venus, and Mercury all crowded in your twelfth house, you may be working on a strategy for a project you will soon unveil, but not just yet. For now, it would be best if things remain secret. Your instincts will likely be finely honed, and you must trust your intuition. Working alone may be your best bet, but not for long. As soon as the planets begin moving into Taurus, by the last third of the month, you might be mixing and mingling more with others (if only on Zoom), and also, you should be able to reveal what you've been doing over the past number of weeks.
The full moon in Scorpio on April 26 will be emotional and troublesome, bringing news and events you would have never expected. If your birthday falls on April 26, plus or minus five days, you will feel the effects of this full moon more directly than those Taurus born at other times in the sign. The full moon will draw your attention to a partner—a person very close to you, such as your spouse, live-in sweetheart, or a business partner or collaborator.
It could alternatively be someone you represent if you are a lawyer, agent, publicist, or stylist. Regardless, this will definitely be news from the outside that comes to you. It's possible a competitor will pull a ruthless stunt in an attempt to take business away from you. If so, this person's plot will be revealed, and at least, you will have information. A full moon brings news quickly and lays it all out at once.
At this full moon, not only will the Sun and Uranus be conjunct, but Venus will be conjunct to them as well, forming a kind of sandwich, with the Sun and Venus being the bread, and Uranus in the middle affecting both planets on either side. All three will be tightly orbiting together. This makes your ruler, Venus, volatile, too. Keep your schedule light because it appears you will have to drop what you are doing near April 26 and attend to the matter that bursts forth like a geyser out of the ground.
As said, the Sun will be conjunct Uranus in Taurus, where it will directly oppose the full moon, 180 degrees away, in Scorpio. This will make the full moon a whirl of emotions and bring some sort of shock to everyone. The news may come from a partner, in love or business, or from a business collaborator.
For Taurus, the Sun is the natural ruler of your fourth house of home and family, so there are many possible outcomes. You may need to move suddenly, when your landlord reports he sold the building, or your mother or father may need your assistance out of the blue, and you will have to pivot to be in a position to help. As much as I wish I did not have to report about this full moon, I don't want you to feel broadsided by events.
There will be help at this full moon, though, and as troublesome as it is likely to be for everyone and for every sign (in different ways), it does have some valuable aspects. A full moon in Scorpio puts Mars in the lead, and thankfully, Mars will be watching what is going on and will jump in to help you. Mars will be in Cancer, a sign that blends well with yours, lighting your third house of communication, travel, and close kin. You may need to take an unexpected trip, and you could be in contact with your sibling or cousin, who may have an idea that will help. You might be confronted with news that needs a quick solution.
Mars will also be in an out-of-sign "trine" (indicating delicious harmony) with Jupiter, the planet of luck and miracles. Jupiter often brings help in the eleventh hour. Jupiter, as said earlier, has set up shop in your prestigious career house, so again, the people you work for may want to help you.
Pluto is currently hovering at the top of your chart, technically in your ninth house, and just about straddling your tenth house of career. You may get help from an influential, powerful person who you know from your career. As you see, in astrology, there are usually good aspects accompanying the hard ones, and you can use these to find your way out of the briar patch.
SUMMARY
As you came to the near end of last month, the full moon in Libra on March 28 brought about a finish to a large project that required you to ship it to the client. Surrounding aspects suggested you and a partner worked well together, with great concentration. Saturn was in perfect angle to the full moon, so you likely established your expertise with that project, and moving forward, you will enjoy a comforting sense of job security.
Now, as you enter April, you may need a little solitude and rest. The job you were working on in late March seems to have required a lot of your attention and energy. See if you can get some extra sleep over the weekend of April 3-4.
After your success on the previous project in March, you may be selected to lead (or to strategize) a new project, and this one might be highly confidential. If so, you will have to keep it under wraps. This new assignment would come up on, or in the days that follow, the new moon, April 11.
The days that follow the new moon of April 11 would also be ideal for consulting a therapist for insight on handling a dilemma or troubling experience you've had. Seeking professional help may be your best course of action now.
You have been spending more money than usual lately because of Mars' tour of Gemini, so this new project I see coming up for you will be quite welcome as it should pay you generously.
Jupiter, the good fortune planet, now shining in your tenth house of honors, awards, and achievement, will be in direct contact with the Sun and new moon mid-month, so it appears that this assignment will be lucrative and help you establish a bigger name for yourself in your industry. Indeed, it could become a gem on your résumé, for this project will allow you to showcase your talent and experience and lead you to other fascinating assignments.
On April 15, the Sun and benefic Jupiter will be in sync, offering you a perfect day to have a job interview or to schedule a presentation—you'd surely make a good impression. You might find one of the group of VIPs to be difficult and cold, however, as Pluto will be in hard angle to the transiting Sun. You will need to marshal your charm to get this powerful person on your side, for it appears this particular VIP is not convinced you are right for the role you are moving into at work. Venus, your ruler, will be linked to Jupiter on April 17, a major help to you. All in all, you have enough planetary support to turn any situation in your favor, so try not to feel overwhelmed or lose confidence.
With regard to a close relationship, you may encounter turbulence. The full moon of April 26 might be difficult for you because unpredictable Uranus will be conjunct the Sun, making things quite unstable, and this would directly affect your living quarters. At the same time, Uranus will directly oppose the full moon in your house of marriage and committed partnerships. This full moon could involve your steady, live-in sweetheart, your spouse, or someone you collaborate with closely to do your job. A sudden tearing away from the status quo is likely to result.
Your landlord may tell you the rent will go up (too high in your opinion) or that the building you live in has been sold, and you will need to move soon. This unexpected news may rattle you, but as you think of it, it may be for the best—you need more room.
It's possible you are breaking up with your romantic partner, and in that case, you would be moving out. It appears the onus of finding a new place to live will fall to you, not your partner. The part that makes this full moon difficult is the sudden nature of the news that comes to you out of the blue.
Your ruling planet—Venus, the one that has the job of taking good care of you—will be orbiting close to Uranus too, making you feel that without warning, life has turned inside out. You might be uprooted from your living quarters, but if it's been too small, too dark, or too expensive, you may be glad to leave.
An alternate possibility is you will hear surprising news concerning a family member. You might want to help, and if so, no matter what that entails, you will find a way to lend a hand. Under this full moon, something is culminating in a crisis stage, so the only way to deal with it is to dispel emotions (as hard as that will be to do) and force yourself to be practical. Don't worry about things that have not happened yet and may never happen in the future—deal with what is happening now.
Put one foot in front of the other. If a situation is new to you, you might have to consult an expert to help you. As much as you might want to, you will not be able to turn back the clock to earlier days. It will be clear that the world has changed, and there is no way other than forward.
The closer your birthday falls to the full moon of April 26, the more likely you will feel the effects of this full moon. The good news is that Mars, based in Taurus' solar third house of close kin, will be well aspected, so your sister, brother, or cousin will be helpful and offer good advice to remedy any matter that might come up.