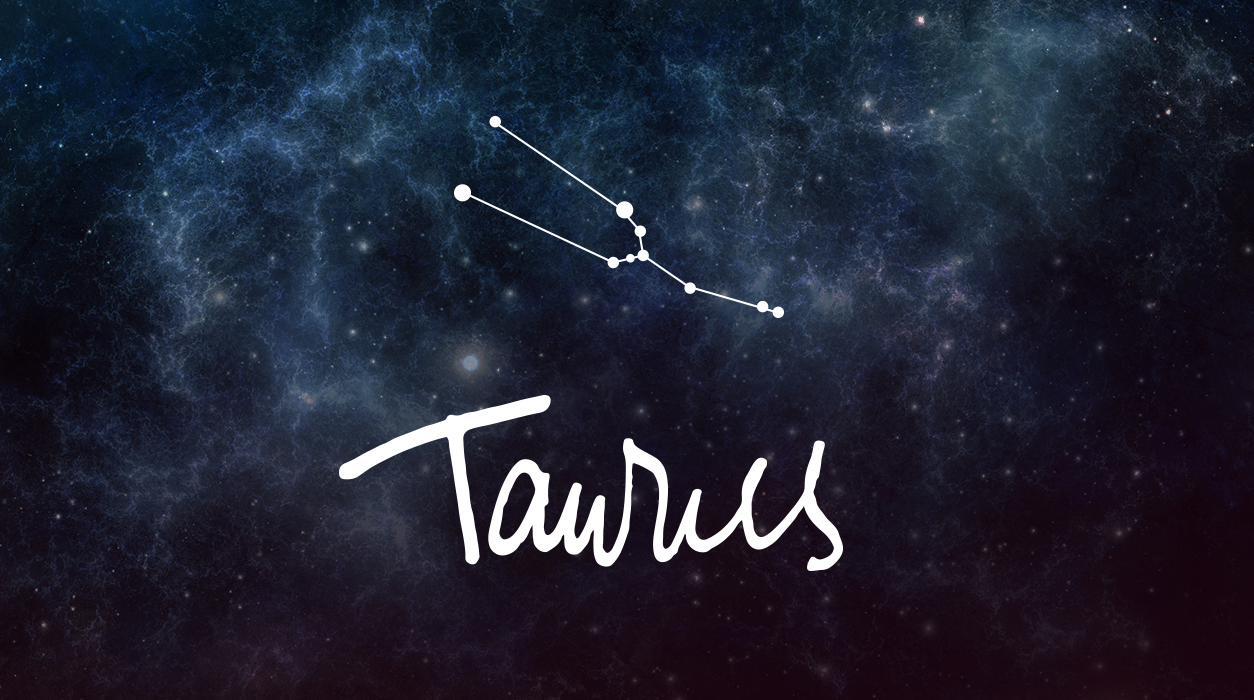 A Note from Susan Miller
february 2020
Dear Reader,
February will be quiet an exciting month, dotted with special days to bring you a variety of opportunities and good news. January was difficult for some readers, but February should be a happy little month packed full of twinkling stars to lift your spirits.
My Astrology Zone pop-up shop appeared in Bloomingdale's last month and will run through March 1. This is a highpoint of my career, and a project I have thoroughly enjoyed. I worked with many of Bloomingdale's executives in many departments since last summer—the resulting shop is breathtakingly beautiful. My store is part of the "Carousel" concept found on the main floor in four of their stores.
Your Horoscope by Susan Miller
February will be a major month for your career. If you are hoping for a new job or a promotion, then do your best to set up an interview immediately. You just came through a new moon in Aquarius, touching off opportunity in your tenth house of honors, awards, and achievement. That makes February your best month to make moves toward getting a promotion or finding a new position. You may have read about this new moon last month, because it occurred on Friday, January 24-Saturday, January 25 (depending on your time zone).
That new moon was mixed in its outlook because Uranus, the planet of sudden news, was in severe square (90-degree) angle to the Sun. Uranus' position suggests that you will have (or already have experienced) an obstacle that comes out of the blue. As you search for your new position, verify your references before you hand over a list—you must be certain there are no bad potatoes on that list. It's likely you already encountered the sudden news, as the new moon appeared a week ago. Since this is the only new moon of 2020 to light your tenth house of fame, you will need to find a way to work with it anyway.
Uranus is the planet that gives no notice, keeping us on our toes, and flexing our resourcefulness to come up with ways to deal with what we are confronted with at the time. You can never quite anticipate what Uranus will do, but keep in mind, if you were born in May, you would not likely have any news as a result of that new moon—it's the readers born near April 24-25 (within five days) that might feel it. The only exception is if you have a planet at three-degrees Aquarius or Leo in your natal chart. If you do, you would feel it too, no matter when your birthday happens to fall.
Still, at the time of that January 24-25 new moon, Mars, the action planet, was beautifully conversant with communicative Mercury. This suggests that if you had a challenge (or will have one in early February), you can find your way out of the briar patch by calmly talking things through. Uranus rules Aquarius, the sign on the cusp of your honors, awards, and achievement sector, so something related to your career is likely to come up suddenly, but it can be handled well. Get the full story, and then politely suggest a solution.
Now let's turn to Mars and what he will be doing in February. Mars will continue to be in Sagittarius during the first half, until February 16, indicating that you may be focused on getting your receipts ready for your accountant who will file your taxes soon. You seem to be determined to get your finances organized now so that you won't have to think about them later. If you give yourself time to do your taxes, chances are you will remember legal deductions you are qualified to take, so it's wise not to rush this process. You might also look at your investments to see how your stocks and bonds are performing and make any adjustments that you feel are necessary. Your expenses are no doubt running high, a trend that started last month, and that will continue for two more weeks until after February 16, when they'll drop to normal levels again.
Travel is an exciting possibility all month, for Mars will enter your long-distance travel sector on February 16 and stay until March 30. This is the first time Mars will light your ninth house of foreign travel in two years, so you should take full advantage. All the little planets will be working to make sure you have fun!
Each day, Mars is getting closer to your tenth house of fame and honors, to arrive March 30 and remain through April and the first half of May. For all practical purposes, you will do best to decide what career spot is right for you, so start getting ready now. Write your résumé (that takes weeks to perfect), and check your references so you are ready to push forward in April and the first half of May.
When you reach the full moon in luxury-minded Leo, February 8 or 9 (again, depending on your time zone), your home will be on your mind. Something you are doing will conclude within four days of February 9. You may be moving to a new house or seeing the contractors or painters finish up a project. You might have scheduled repairs that are finally done, or you may be getting a delivery of furniture, which is always exciting. If you are not seeing a change to your residence or other property you own, then you might be of assistance to your mother or father, who needs your help at their apartment or advice on a health or living matter.
If you are asked to sign papers this month, do so early on—February 1-5 are excellent days—so plan to sign then. Mercury will go retrograde in Pisces from February 16 to March 9, never a time to sign a contract or make verbal agreements. In fact, you would do well to leave a space of days between the day you sign and the onset or end of Mercury retrograde. Mercury is always a bad boy at the start and end of his retrograde period, even more so than how he behaves in the middle. Keep your distance during the entire time of the retrograde, and—this bears repeating—do not sign papers with Mercury retrograde, or you will need to renegotiate the contract down the road.
If you need to buy furniture or any other high-priced item for your home, and you have not purchased the item yet, you would be wise to wait until mid-March (I realize it takes many weeks for furniture to be delivered). Can you accept delivery during the retrograde? Yes, but be home to inspect it. If you can't be there, get your sister or another relative who is very critical to make sure your new item is not damaged. I have a story for you.
My daughter who lives in Los Angeles needed a new mattress and box spring, and I said I would give her that for her birthday. She ordered it during Mercury retrograde however, despite my pleading to wait. (Diana is my little Aries, always testing me—I do love that about her, and Aries, in general.) She said she needed it. Anyway, the company said they were out of that model, but it would be delivered in ten days. (Mercury was still retrograde.) The mattress came to the delivery warehouse, and the inspector noticed damage. They called Diana to say that they were sorry—they would need another week to deliver her order. Mercury would still be retrograde for the delayed delivery date, but Jennifer Lopez was coming into the studio to film, and because Diana is Music Producer for James Cordon, she needed to be there all day. There was no way she could run home to receive the delivery, even though her home was close to the studio. She asked the mattress company for a later date. By the time her mattress and box spring were delivered, Mercury was direct—and it arrived in perfect shape. Diana loves it. I think angels were watching over Diana. My point in telling you this story is that there are always unforeseen glitches when you order with Mercury retrograde, and the problem is, you never know what they will be.
Mercury also rules machinery and electronics, which is the reason it is never a good idea to buy a machine or electronic device during Mercury retrograde. Avoid buying or leasing a car, computer, kitchen appliance, vacuum cleaner, TV set, new headphones, or any other such item that you might need or want to send as a gift to another person. You or the recipient of your gift won't be satisfied with the product, and the reasons are varied. You may choose the wrong model, or a better one may come out shortly after your purchase—when it is too late to return it for the newer model. Or you may not be thinking about what you really need. For example, you might buy a hard drive that is too small for your needs, drop your new product on a marble floor, or have a cup of tea spill on the computer. I don't even want to think of what happens next in those cases. If you wait, you will be happy you did.
Mercury will retrograde in Pisces, your friendship sector, so you may be one of the only signs that will enjoy this retrograde period. Mercury has a way of bringing the past back to life in the present, so you may randomly run into a good friend you were once close to, and enjoy catching up when you see each other. There's likely a reason you are meeting—it's up to you to discover that reason.
Travel is an exciting possibility all month, for Mars will enter your long-distance travel sector on February 16 and stay until March 30. This is the first time Mars will light your ninth house of foreign travel in two years, so you should take full advantage. All the little planets will be working to make sure you have fun!
Specifically, Mars will be in the divine-for-Taurus earth sign of Capricorn, touching off other planets in that house like firecrackers in a box. It should be dazzling fun.
Not only will you start to see a bigger focus on travel, but you will also see more activity in academia or in media—perhaps a publishing or broadcasting project you completed or will soon start (or both). All legal matters, and ones involving international relationships and immigration, will shine, too.
You may get a sudden exciting social invitation on February 22, when the Sun in Pisces and Uranus in Taurus will be in perfect sync. If you do, be sure to go—this is due to be a stellar day for you, and you will thoroughly enjoy the event. This day will also give you a hint of how special your social life will become.
I say that because on the following day, February 23, the powerful new moon in Pisces will appear, a sign that blends perfectly with yours and will trigger all kinds of social events. Life will become very busy. Neptune will be the most prominent planet at that new moon and will be posited in your eleventh house of friends, hopes, and wishes. Neptune will be in gorgeous conversation with Jupiter, the good-fortune planet. Jupiter is in your travel sector, and with Neptune working with Jupiter, any trip you take will be sprinkled with pixie dust. This will be a supremely happy area of your chart nearly all year—through November—so plan to be traveling for personal or business reasons.
There is another bonus to having Jupiter and Neptune in a supremely harmonious conversation, for an exciting opportunity might well be triggered by a friend. A friend could also be quite pivotal in unlocking your creativity. You may be working on an project that you are passionate about, such as one involving music, poetry, literature, sculpture, dance, or another artistic discipline. This year, your imagination will be on fire, so keep pressing forward with a sense of purpose, and show the world what you are capable of doing. Your work seems to have global appeal, so think big and broad—there's no stopping you this year. One of the new people you will meet could spark an idea, and off you go.
The new moon of February 23 will be on a mission to bring new and interesting creative people into your life, and they will enter at a rapid rate. Take advantage of this rosy trend by pushing yourself to leave the house to mix with others more often. New and existing friends will open you up and expose you to possibilities that will help you evolve. The eleventh house, lit up by this new moon for you, often reflects a community of people—those you care about in a platonic way and vice versa—who will cheer you on because they love your contribution to the world.
You may volunteer your time, attend a fundraiser, work on a humanitarian cause, or even support a political candidate in any way you can, quietly, behind the scenes, or by attending a rally. Helping to make the world a better place gives satisfaction beyond what I can describe. When you get involved, you will know immediately what I mean. I feel you will find some of your greatest personal growth through the new contacts, acquaintances, and friendships you form now. It is a good month to attend a professional conference, seminar, or trade show, too.
If your birthday falls on April 23, plus or minus five days, you will have a double-dip of pleasure from this very special new moon. The same is true if you have Taurus rising four degrees, the natal moon in Taurus at four degrees, or Taurus, Virgo, Capricorn, Cancer, Scorpio, or Pisces rising. And, if you have a natal planet in one (or more) of these signs at four degrees, in all cases plus or minus five degrees, then you should be excited—this new moon will benefit you, too.
When it comes to romance, you might have a fun night on Valentine's Day, February 14, when the transiting moon will be in Scorpio, a water sign that blends beautifully with your Taurus earth-sign element. You'll enjoy the evening quite a bit, whether you are attached or dating. The moon in Scorpio will be supported by Jupiter, Pluto, and Saturn, and also Neptune, Mercury, and Uranus. That's more than half the solar system! It should be a memorable evening where love rules. Scorpio is your opposite sign, so let your partner surprise you with plans.
On October 1, 2020, there is a full moon in Aries 9º, not Aquarius 9º. We apologize for this error in our 2020 calendar.
—————————————–
Please Note: On October 1, 2020, there is a full moon in Aries 9º, not Aquarius 9º. We apologize for this error in our 2020 calendar.
——————————————
SUMMARY
Taurus is considered a wise financial sign, and as you begin February, you will prove this to be true. In February, you will be determined to get your finances organized, and you may be calling your accountant to go over your receipts for tax preparation. You might also look at your investments to see how your stocks and bonds are performing and to make any adjustments that you feel are necessary. Your expenses have been running high since early January, but they will fall to normal levels after Mars moves into compatible Capricorn on February 16.
In February, you will almost certainly travel, if not early in the month, certainly after Mars enters Capricorn from February 16 to March 30. Your mind will be hungry for new experiences and for learning about new cultures. Long-distance travel is one way you can satisfy that desire. Another way to engage your mind is to sign up for undergraduate or graduate classes to get your degree. Or, if you are done with your formal education, you may take continuing education courses that you enjoy very much. If you like to write, you may have a book in you, and you may want to start writing in earnest. If a book of yours just came out, you almost certainly will be doing book signings.
No matter what you do this month, your home, or a member of your family, will be your focus at the full moon of February 8-9, plus five days (or minus two days). If you feel ready to buy your first apartment or house, rent a vacation home, or begin renovations or repairs on your present home, Mars' position in your financial sector shows that your banker will help you get the mortgage or bank loan you need to get started and that approval should come at this full moon. You are doing well at work, and your lender will be impressed with your professional progress, which is why your banker will be willing to work with you.
The February 23 new moon in Pisces will be one of your favorites of 2020. This new moon in graceful Pisces will invite enchanting social activity into your life. The part that makes this period so special is that Neptune will signal good-fortune Jupiter, and in concert, they will send golden beams to that new moon for weeks and months. After having focused on serious matters last month and in early February (like things involving home and family), this new trend, brought to you by a loving universe, will feel like a breath of fresh air.
You seem to be socializing with people outside your industry—indeed, many will come from foreign countries and have dignified professions. Your new contacts and friends may include ambassadors, diplomats, others who work in the foreign service or government, university professors, journalists and producers, bureau chiefs from publishing and TV networks, and business people who deal with ideas, communication, and negotiation.
You will catch up with your friends in late February, for they will take on a larger role in your life. You seem to be rubbing shoulders with large numbers of people, so you may be building a community online in social media or in real life. You may be working on a charity and meeting many new like-minded people, having one or more book-signings, giving speeches, or appearing as a spokesperson on TV. Or you may be getting involved with a political or humanitarian effort. Lots of new people will walk into your life, and the experience will refresh and invigorate you.
Amidst all this socializing, a new romance may bloom. If you are attached, you may have an outstanding Valentine's Day when the moon will glide in your opposite sign of Scorpio. Let your partner take the lead, for it looks like you will enjoy the plans that he or she is cooking up.