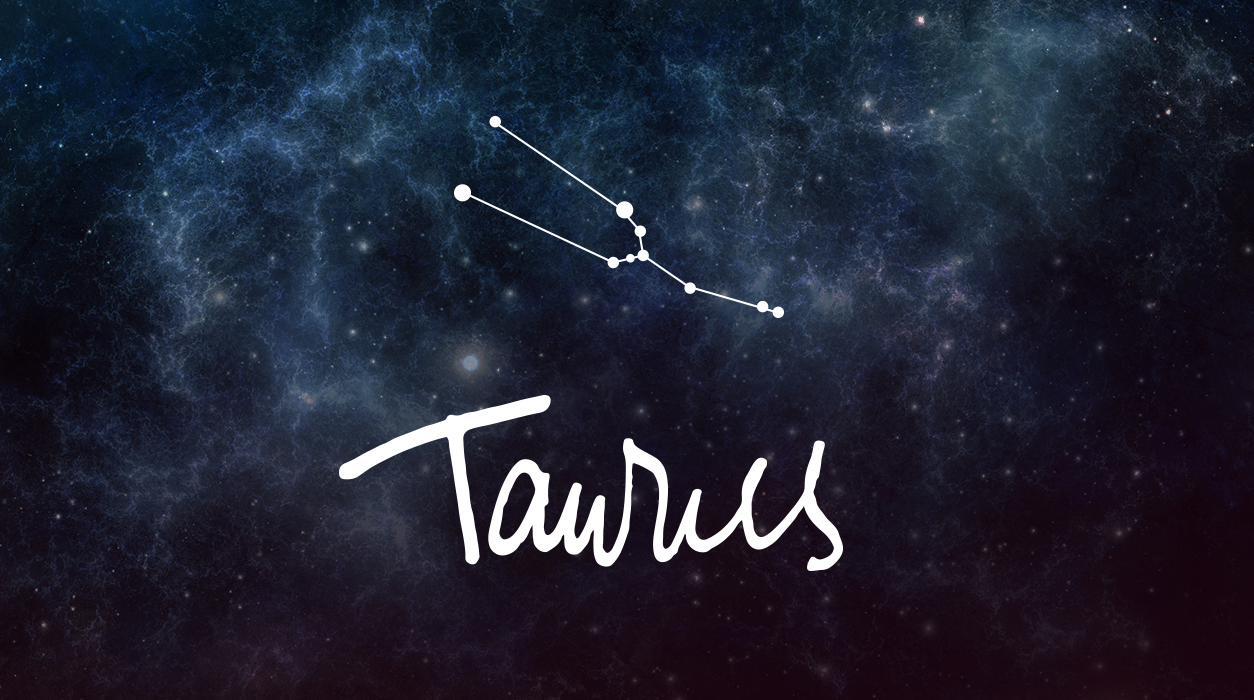 A Note from Susan Miller
AUGUST 2019
Dear Readers,
I am so happy to send you the August forecast, for it brims with happy surprises. July was an intense month for many readers, for we all were subject to two eclipses and Mercury retrograde. In comparison, August will be a breath of fresh air. Mercury is now direct, and we have one of the most beautiful new moons of 2019 on August 30 in Virgo. It will offer you an array of opportunities and many happy surprises in the last week.
Your Horoscope by Susan Miller
August will be quite an improvement over July. You dealt with the delays of Mercury retrograde all last month, but on July 31, finally, Mercury went direct. You will immediately see the difference, or you will notice a blast of energy come through your window and set all kinds of endeavors in motion.
You had two major eclipses last month, on July 2 and July 16, and they emphasized travel, contracts, siblings, cousins, aunts, and uncles, along with legal discussions, immigration and green card/visa matters, the media, and academia. If you didn't notice any opportunities or endings last month, you might receive news one month to the day after July's eclipses, on August 2 and August 16, plus or minus five days.
The first half of this month begins with an enormous amount of planetary focus on your residence or another property you might own or rent. You could be moving at the very start of August, because last month's new moon will bridge two dates—July 31 in the US and August 1 abroad. It will be the single best moment of the year to address how you want to live and where. If you want to move, Mars, now in your fourth house, will be a big help to generate momentum. Mars takes two years to revolve around the Sun, so it's been that long since you've had energetic Mars to help you get things moving in your home sector.
Thanks to the new moon in Leo, your fourth house of home, at nine degrees, you will have the right opportunities to buy, sell, lease, renovate, paint, declutter, repair, and do a host of things to improve your living experience. To have the Sun, new moon, and Mars in the same house is exciting because you can achieve so much this month. You also have Venus in your home sector now, ensuring you would make beautiful design choices if you chose to decorate. You would love the options you see when you shop. It looks like you could become totally engaged with great relish and enthusiasm in your home-related project. This is a special opportunity to address your home or other property that you won't see repeated for two years. Hurry, go collect those paint chips, fabric swatches, and tiles, and get started.
The reason I love this new moon is that Jupiter will be in beautiful angle to the planets in your house of home. Jupiter is in your eighth house of other people's money, and he is so friendly that I feel if you need an attractive mortgage or home improvement loan, it looks like the bank would be very willing to give it to you. Your parents appear to be very supportive too, and if you ask, they might help you out.
Uranus, the planet of unanticipated conditions, is in hard angle to the little planets crowding your home sector, so you might have news that takes you off course, such as a difficult work schedule—your office may call you in just when you need to be home to oversee workers there. Or, you may find out you will have house guests that you never expected to come, and they would arrive at the very worst time (naturally)—while repairmen are walking through your house. If you are planning a renovation, the contractor may find a problem in the wall that was unexpected, which will need to be fixed before any work can continue. Uranus will bring something you can't quite imagine, and as a fixed sign, you don't like surprises. Alas, they are part of life, and Uranus is there to teach us all to become more flexible.
A few days before the new moon arrives on August 30, Mars will make his first and only contact this year with his lover, Venus, on Saturday, August 24, in Virgo, your house of truelove. This is extraordinary, for Venus and Mars, when together, have the power to set off a brilliant bonfire of love. These two lovebirds won't meet in your house of truelove again until 2047! Be out on August 24.
Sometimes we want to direct the home-related energy differently. The fourth house of home is also the place in the chart that governs your parents or those who you might think of as parents. Your mother or father may be selling the house you grew up in or might need help to make repairs around the house. If one of your parents is not well or just becoming a little frailer with age, Uranus' harsh angle might mean that you will want to quickly respond to his or her needs. Alternatively, a parent may need to set up automatic payments to pay bills and have no idea how to do it—that's where you could lend a hand.
You will have ten days to initiate on the home and family front, and the good part is, what you do will have the power to affect you for a full year or more. This will be the only new moon of 2019 in this part of your chart.
Just after the new moon, Jupiter and the Sun will make a decisive interaction of great happiness and good fortune that you will feel on August 5 and August 6. A creative idea could bring you quite a tidy sum of money. Also, on these days, you will turn heads—your charm and allure will be on an all-time high, and you might be bewildered about the attention you receive.
In the middle of the month, the full moon of August 15 in Aquarius at 22 degrees will brilliantly light your tenth house of honors, awards, and achievement. Something of enormous importance in your career is reaching a culmination. Again, Jupiter will be on hand and draw closer to bring you wildly good news. It seems you will also see income as a result—whether that comes as a fee, bonus, commission, cash advance, royalty, sale of property, or some other means, it is hard for me to know, but however it arrives, you will love having that money.
You may receive a promotion, an offer for a new position, or a prestigious new client if self-employed. You may give a speech, or you might receive an honor at an awards show. Whether you work for others or yourself, you could generate exciting publicity from the press that will help you advance. This is the only full moon of the year in this part of your chart, so if you have accomplished or completed something significant professionally, you will rightly feel proud at this time.
This full moon is special for your career, and as the month progresses, you will have more to look forward to. Uranus rules your tenth house of honors, awards, and achievement, and on August 26 and August 28, you are likely to receive several messages out of the blue, signaling that your career is again shooting skyward like brilliant fireworks.
You seem to have it all this month, one that will become wildly romantic at the new moon on August 30, for that moon will fall in Virgo at seven degrees, lighting your fifth house of truelove. This will be one of the most loving and giving new moons of the year, and it will open a wonderful opportunity to find love if you are single, not only at August's end but for months to come. If you already have found your one truelove, you will have new opportunities to enjoy one another. The Sun, new moon, Mars, Venus, and Mercury will all be crowded into your love sector, earth sign Virgo, a sign that blends perfectly with your earth sign of Taurus. This is one of the best opportunities I have seen for you in years.
A few days before the new moon arrives on August 30, Mars will make his first and only contact this year with his lover, Venus, on Saturday, August 24, in Virgo, your house of truelove. This is extraordinary, for Venus and Mars, when together, have the power to set off a brilliant bonfire of love. These two lovebirds won't meet in your house of truelove again until 2047! Be out on August 24.
You are the only sign to have this very rare aspect falling in your fifth house of love! Although Venus and Mars won't meet in Virgo again until 2047, they will meet in Taurus in 2041 and 2043, which will also be special. Still, that's more than two decades away.
As you see, this is a truly special cosmic event on August 24. If you are single, you will have a magnetism that others will notice, so be sure to circulate in the days leading up to August 24 and to the end of the month. If attached, plan to make August 24, a Saturday, a memorable occasion, such as having dinner in a madly romantic restaurant.
Venus is on a mission to help you by rallying her little troop of cherubs with their arrows of love to fly over you this month.
Put a star on Monday, August 26, for you have Venus trine (a heavenly aspect) to Uranus, the planet of surprise—a sudden meeting could occur, and with Uranus in Taurus and Venus in Virgo, you are likely to enjoy this day a lot! Look your best, even when you go to the bank, supermarket, or post office. This aspect will still be in play at the new moon on August 30.
There's more! On August 28, Mars in Virgo and Uranus in Taurus will set off even more fireworks of love and creativity. This will be a day filled with unusual happenings regarding matters of the heart to keep you motivated and excited about your growing popularity. You can find love—do your part and be out and about!
Now going back to the powerful August 30 new moon, everything will be set in motion. That's what new moons do—get things started. The beautiful new moon dressed in her long white gown, long formal white gloves, and with white flowers in her hair, arrives on the arm of the distinguished Sun. She has the power to package all the romantic energy I have been talking about from August 24 to August 30 and send it off to you so you can feel it and see it in action (just in case you didn't feel that energy). If you did feel it on the dates I listed, you will see even more excitement. All those sweet little planets will remain close at the new moon, making this one extra special. A new moon will always open new paths of opportunity, and your majestic new moon has plenty of experience doing this—she does it well. You have to be part of this. You cannot stay home and hope the love of your life will knock on your door.
This August 30 new moon has everything. The universe seems on a mission to help you in a big way, for Uranus is at six degrees Taurus and the new moon is at seven degrees Virgo. That is perfection. Uranus is being called in to bring the element of surprise and excitement to your love life. (I am sitting here breathless as I write this for you.) Also, sexy Mars will be conjunct the new moon and Venus. You simply could not have a better outlook for romance and love. If you want a baby, Venus, Mars, and Uranus, along with the new moon and Sun could help with that, too. If you need a procedure to make pregnancy possible, do so this month.
SUMMARY
You've been busy with career considerations for months, and happily, this month you will see a grand culmination to your efforts at mid-month. Before you do, you will have a great opportunity to make progress regarding your living quarters. Regarding your residence or other property, you may decide to buy, sell, or rent a new space, or renovate, paint, or declutter your present space. You can now make any improvements to make your home more inviting and comfortable. If you need more cash to begin a project or need to file a renter's or home owner's insurance claim, Jupiter's supportive angle to the planets in your home sector suggests you will be pleased with the answer you receive.
Venus is currently touring your home sector and nearly ensures you will love your choices for your décor, in terms of colors, textures, and design and will make your home more beautiful. Mercury will be in sync with Neptune, another sign that design decisions this month will reflect your taste and style in a way that expresses you perfectly.
In the first half of the month, Venus' lover, Mars, will be in your home sector too, suggesting there will be plenty of activity there. Mars brings with him a measure of noise—you may have many people helping you with your space, such as cable guys, maintenance people, your decorator, contractor, and painters coming and going in your space. Or, you may be hosting a friend or family members for several days at your home. Mars plus the new moon on July 31-August 1 (bridging two days, depending on your time zone), will open a portal of energy lasting nearly two weeks of opportunity, making you unusually focused on home-related matters.
Alternatively, if you are not working on your home, you may want to lavish attention on one of your parents or a person you think of as a parent, for the same part of your chart emphasizes the people who gave you life or who cared for you.
Stay flexible this month, for Uranus will act up on August 16 and could create an obstacle in the way you want to precisely organize home-and-family related plans. Uranus likes to test your ingenuity—you are up to this task, dear Taurus.
By the full moon on August 15, your career will be making brilliant fireworks in the night sky. You may want to take off on a vacation but think again, for you will need to be at your usual base. You could garner some magnificent publicity or praise or receive the final answer regarding a prestigious new job that you may have interviewed for over the past weeks or even months—and it looks like you could win the position! As you move closer, just in case you secure this position, put a good bottle of champagne on ice—there will likely be plenty to celebrate. A commission, royalty, bonus, or other payment seems to be heading your way too, which should make you excited. It's great to feel appreciated and well paid.
You have an exceptionally benefic new moon at the end of this magical month, on August 30, and this one spells romance for you in late August and early September. You will have five heavenly bodies (half the solar system) in your truelove sector—the Sun and new moon, Mercury, Mars, and your ruler, Venus, in your fifth house. This group will see to it that you have one of your very best moments of the year for love. If you want to find love, you must circulate in the days after this new moon of August 30. This moment should be heavenly, whether you're single or married, for this lunation ensures a memorable, happy romantic episode. If you are already attached, you will have a chance for a private getaway.
Alternatively, you may become pregnant or give birth to a baby at this time. If you already have children, bring them along on a trip with your partner or go alone with your children. This is due to be a remarkable weekend filled with bushels of fun and giggles.
You have another option of how to use this full moon, and that would be to spend time on a creative enterprise or pastime. You will be operating at peak levels at the end of August, so devote yourself to an inspired project—you will be amazed at the originality of your output.