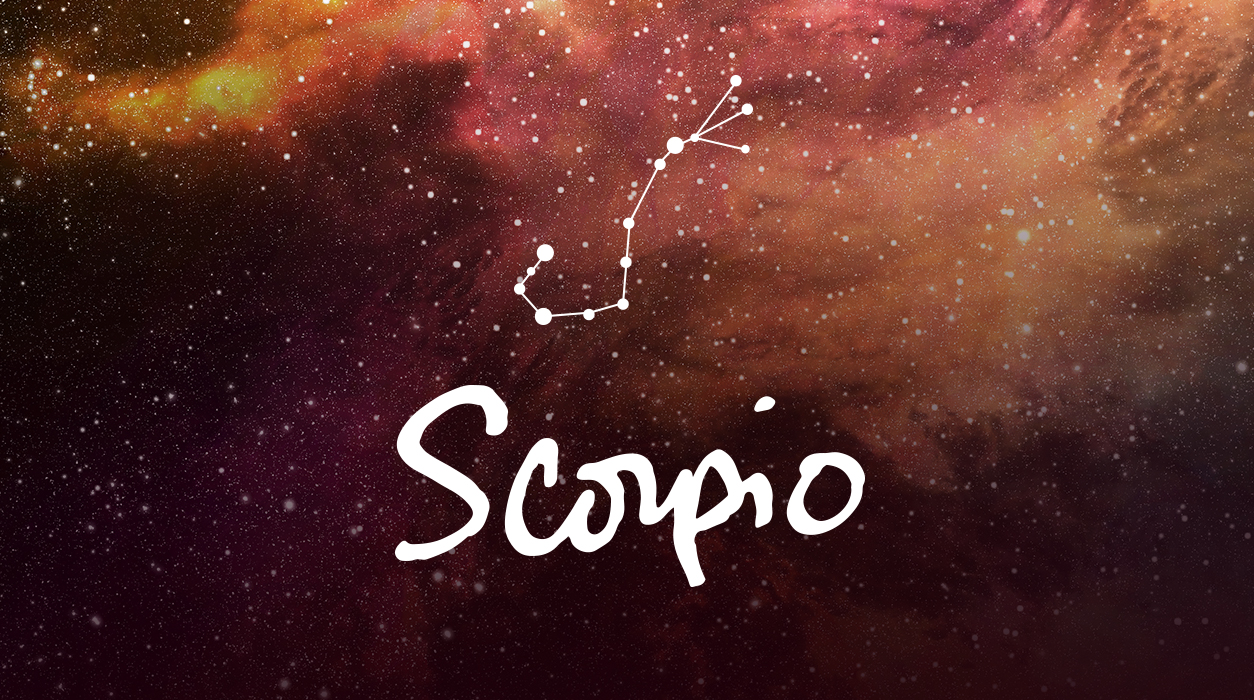 A Note from Susan Miller
September 2020
Dear Reader:
I finally can reveal the secret I have been harboring for months!
I have a beautiful newly designed app to replace my present app, still with the same trademarked name, "Daily Horoscope Astrology Zone + More by Susan Miller®". In a way the title is a misnomer, because my app comes chock full of information, some of which I will tell you about here. I am thrilled to finally show you the new design on the Apple App Store (http://apple.co/2gcVDnn)
My app will appear in the Google Play Store. They have it and approved it, so it should appear this week or next week. We believe it will be the same link, with the new app replacing the former one here: (http://bit.ly/2y7pHaT)
Your Horoscope by Susan Miller
September will be a very different month for you—one that might be filled with romance, fun, and friendship­—and I think you will love it. You've worked hard, and your best move now is to take time for yourself. You'll likely find this month a refreshing change. Let's have a look as I can't wait to tell you all the good news.
My favorite part of the month comes in the first week. The big, tender full moon of September 1 will shine in Pisces at 10 degrees. It will arrive with a blizzard of confetti in the fifth house of true love and comes filled with a joyous surprise. Uranus will send an electric beam to the full moon, which means if you are single, this could bring a fateful meeting with someone new out of the blue. If you are dating, you could get a surprise confession of love or even give or get a proposal for marriage. Uranus will also signal the Sun, found in your eleventh house of hopes and wishes, and a friend may be instrumental in making an introduction. Uranus will deliver its unexpected news within five days of September 1. You can try to think of what might happen, but with Uranus, it's always something different—a planet of true surprise.
If you have hoped for a pregnancy, this could be the full moon that brings that happy news, for the fifth house, where the energy of this full moon is based, will light your fifth house of conception and birth of your baby.
If you want, you can direct the energy of Uranus differently because this is the planet that also rules innovation and creativity. If you are finishing up a project, this energy will bring you applause for your original approach. You are likely to have taken many weeks or even months to work on this project, and it is now ready to show to the world.
A Pisces full moon puts Jupiter and Neptune in the lead, and remarkably both will be in perfect sync. You might assume this is commonplace, but it's quite special. Neptune, the planet of unconditional love, takes 168 years to circle the Sun and every house of the horoscope. It takes Jupiter 12 years to circle the Sun and all the signs of the zodiac.
In ancient days, Jupiter ruled Pisces, the sign of this month's full moon, and then when Neptune was discovered in 1846, Neptune was assigned to Pisces, the most creative sign of the zodiac. Neptune also rules imagination, dreams, and creativity—perfect for Pisces. Whenever Pisces is involved, modern astrologers look at both Jupiter and Neptune, and to have them in perfect sync is a big bonus at this full moon. Neptune rules romance and love, but at this time in its orbit, it is now filling your solar fifth house of true love. Jupiter is in your third house of communication, and good communication is the cornerstone of a fine relationship. If you use this full moon for artistic expression, Jupiter and Neptune will be your angels guiding you to success.
This is one of the finest full moons of the year, so every Scorpio will have something to cheer about. If your birthday falls on November 2, plus or minus five days, this full moon will make you so very happy. The same is true if you have Pisces or Scorpio rising or the natal moon in Scorpio or Pisces, 10 degrees, plus or minus five degrees, and the same excitement will be yours. Also look to see if you have a natal planet in Pisces, Scorpio, Cancer, Taurus, Virgo, or Capricorn, 10 degrees, plus or minus five degrees, the planet that fits that description will light up.
Save time for romance, dear Scorpio, because anything is possible now. If you are willing to give love, and ready to receive love, have faith, for this month, genuine, deep, and abiding love can happen.
The new moon on September 17 will be just as celebratory, falling in compatible Virgo, 25 degrees, and it will light your house of friendship, community, humanitarian activities, and most magically, it covers your deepest hopes and wishes. New moons set us off in a new direction by bringing opportunities, and this one's a peach. You have three planets in your communication house, so you will be superb at articulating your thoughts and ideas, and your community of supporters, followers, and friendships will grow. If you want to help a charity or humanitarian cause, you will be persuasive and compelling and touch the hearts of those you address.
You should enjoy the benefits that flow from this lovely new moon no matter when your birthday happens to fall. However, I will admit that If your birthday falls on November 17, plus or minus five days, you will get a double-dip of pleasure. The same is true if you have Scorpio rising or the natal moon at 25 degrees, plus or minus five degrees, or a natal planet or moon in Scorpio, Pisces, Cancer, Taurus, Virgo, or Capricorn with the same 25 degrees, plus or minus a five-degree tolerance.
Now let's look at Mars, which sets the focus and timing of events in the horoscope. Mars entered Aries on June 27 and will remain there until January 6, 2021. That's a long time for you to be focused on your sixth house, which rules work projects and health matters. (While the first house rules your vitality, the sixth house rules the preventative measures you take to stay healthy or fit, such as scheduling screenings, exams and checkups, procedures, and so forth. Surgery, however, is not found in the sixth house but the eighth house, so it is not highlighted here, but check your forecast for your rising sign.)
The typical length of stay for Mars in any one house of the horoscope is six weeks, but as you see, Mars will remain for six months. If you are out of work, Mars, the energy planet, will help you find many smaller jobs, so you might want to hire yourself out as a consultant temporarily (or maybe you have a side business) because in the coming six months, you will find that many people will be clamoring for your goods or services.
Mars is one of your two rulers. (Your other, modern, ruler is Pluto, which is retrograde now, until October 4.) We feel the retrogrades of Venus, Mars, and Mercury the most, because those three planets orbit closest to earth. Venus had retrograded earlier this year, but the news that Mars will retrograde is important because Mars is your ruler and will affect you a little more than others. It is never wise to start a new venture or introduce a new product to the marketplace when Mars is out of phase in retrograde. It is also not a favorable time to start a new romantic relationship. If you are looking for work, reconnect with clients and former employers and colleagues for best luck—you had started those relationships long ago and are not starting fresh now. Those individuals know you and believe in you, so start there.
There is a problem, however. Mars will go retrograde this month, starting September 9 until November 13, quite a long time. These months are when most companies introduce products in anticipation of the coming year-end holiday shopping season, but this year, it would be best for those companies to introduce their products in late November. We will be in a deep freeze for most of September, October, and part of November, with a slow thaw until early December.
A second problem coming up is that Mercury will go retrograde in the middle of the Mars retrograde, adding to the overall slowdown of September, October, and the first half of November. The mail will slow down noticeably, so will transportation and negotiations, and communication mishaps will be common. A lot of decisions that government leaders and business leaders make will need to be reversed in the light of events. I know we all want things to go back to normal, but we need to be a little more patient.
I see a correlation between Mars, his little brother Mercury's slowdown, and a conjunction happening with Jupiter and Pluto. I need to backtrack to give you a little background. Pluto rules many things, from big financial deals, the masses, government, and also viruses. Jupiter is usually the giver of gifts and luck, but in this role, he is using his talent to expand everything he touches. Jupiter has been helping Pluto spread the virus since they first met this year on April 4. (You always feel the approach of two big, slow-moving planets like Jupiter and Pluto one month ahead.) We all saw Italy suffer and New York City too, during March and April.
Things began to ease a little by June, but by the end of June, Jupiter and Pluto met again on June 29, and news reports of terrible outbreaks in Brazil, India, Russia, and Turkey began pouring in. Here in the United States, we had outbreaks in Florida stretching all through the south, through Texas and Arizona, and up through California.
Jupiter and Pluto will meet one more time, November 12, before they spin off and go their separate ways, not to meet again for 13 years. (This is normal for these two planets.) I expect October and November to bring a big outbreak. Where that outbreak happens is largely up to you. If you are careful and follow the authorities' advice—wear your mask when out in public, keep your distance from others, continue to wash your hands frequently—you will have a far better chance than others to avoid infection. The virus seems to have intelligence and, like a snake, lies in wait for people who become vulnerable by letting down their guard.
Did you know the Spanish Flu of 1918 is still with us? We know it as the seasonal flu, and we have a vaccine for it. We deal with varying degrees of the Spanish flu, with wide mutations, but the point is, it is still with us.
Knowing that communication planet Mercury is about to go retrograde from October 13 to November 3, buy your computer, headphones, or new smartphone now. Get your air conditioner, dishwasher, or vacuum cleaner immediately. The sooner you buy your product the better. Ideally, I would like you to shop in the first week of September.
As you get closer to the end of the month, you will feel the approaching full moon in Aries, October 1. That full moon will bring a culmination or new plateau to a work or home project, and it relates to the energy Mars has been bringing this sixth house area of your chart that I discussed earlier. This house rules work-a-day assignments that come across your desk. It also rules methods you use to stay healthy.
Mars in this house won't be friendly to the three planets in Capricorn, your third house of communication, so keep an eye on all documents that leave your office. If an editor edits your work, look at it after they are done reviewing it, as you need to see if you agree with the edits. Watch the tone, and make sure the message you are sending is clear so the recipient understands the right intention stated in your message. Also, if you send an important email or letter and there is no response, don't assume your recipient saw it—they probably didn't. Call them. Remember, we are heading into a deep freeze environment, so you need to go the extra mile to keep the ball moving forward.
If you are trying to find accord on a contract, you might find reaching final agreement much harder than you supposed. If you are asked to sign papers at any time this month, but especially at the full moon, October 1, have a lawyer look at them first, as this is no month to simply sign without paying much attention to the details.
There is a big bright spot to the full moon October 1, because a full moon in Aries puts Mars in the lead, and Mars will be beaming at Venus in a dazzling, highly harmonious aspect (a trine). This is very fortunate, for Mars, is in your work-a-day assignment house, and he will set up a direct call to Venus in Leo, shining at the top of your chart in your tenth house of honors, awards, and achievement. This tells me that your work is impressing higher-ups and clients—in fact, for one VIP, you are the apple of that influential person's eye.
—————————————–
Please Note: On October 1, 2020, there is a full moon in Aries 9º, not Aquarius 9º. We apologize for this error in our 2020 calendar.
——————————————
SUMMARY
You will be busy at work this month, so pace yourself. You will need to have the stamina of a long-distance runner rather than a sprinter. You seem to be working with new techniques or on an innovative project, which you would enjoy because those projects will offer you an opportunity to learn and grow. Mars is one of your two rulers, and with Mars in entrepreneurial Aries, you seem to be experimenting with something new, and possibly so new, it's confidential and proprietary intellectual property. You seem to be finishing this project (or reaching a fresh plateau) at the full moon at month's end­—technically October 1, but that full moon will be rapidly building in strength in the last days of September as it moves to fullness.
You might be asked to sign a contract this month, and the full moon in Pisces on September 1 (plus five days) would be your best moment to put pen to paper. No matter when you sign, you'll need a lawyer to look over the details. We study astrology to plan for the best days to take action, and this full moon, plus five days, is when to sign and act on a major career matter.
Put a star on September 9 too, for Jupiter and the Sun will be in ideal sync. The Sun rules your solar tenth house of career and will be in ideal angle to Jupiter, the planet of expansion and profit, and close to Pluto, your secondary ruler.
You need to make any other important initiations you might have on your list before Mars will retrograde, September 9 to November 13. Always leave a space of days around the start and end dates of a retrograde. During Mars retrograde, you may be doing a certain amount of backtracking or re-doing, perhaps because your boss or client will change his or her mind, or maybe even you will at some point. That's natural. If you see a better way of going about a project, by all means, do it.
Your friends will play a large role in your life after the new moon September 17, and in fact, you may make a new friend. This new moon will be outstandingly special for fostering more fun and a more relaxed state of mind. You may have more time for social media and be surprised to see your community of followers grow. You may get a chance to travel a short distance, perhaps to stay with a friend, and if he or she's been well, and you feel safe (regarding the virus), you might go.
This same part of your horoscope, your eleventh house, that will be so brilliantly aspected mid-month is the place where a long-held dream may come to fruition. We only get one full moon of the year in this sector, so think good thoughts—it is very possible you can capture an emotional, spiritual, or dream you've long wanted and may have almost given up hope you'd ever see.
Going back to the beginning of the month, when it comes to love, it will be hard to beat the spectacular full moon, September 1, cresting in your fifth house of true love. Uranus will be in the perfect position to bring you a big surprise, and it's likely to be one that thrills you. For love, you are holding all aces in the first week of September.
Save time for romance, dear Scorpio. With Neptune, the planet of unconditional love, in rare, continual talks with Jupiter, the planet of happiness, anything is possible now. If you are willing to give love, and ready to receive love, have faith. This month, genuine, deep, and abiding love is within your reach.