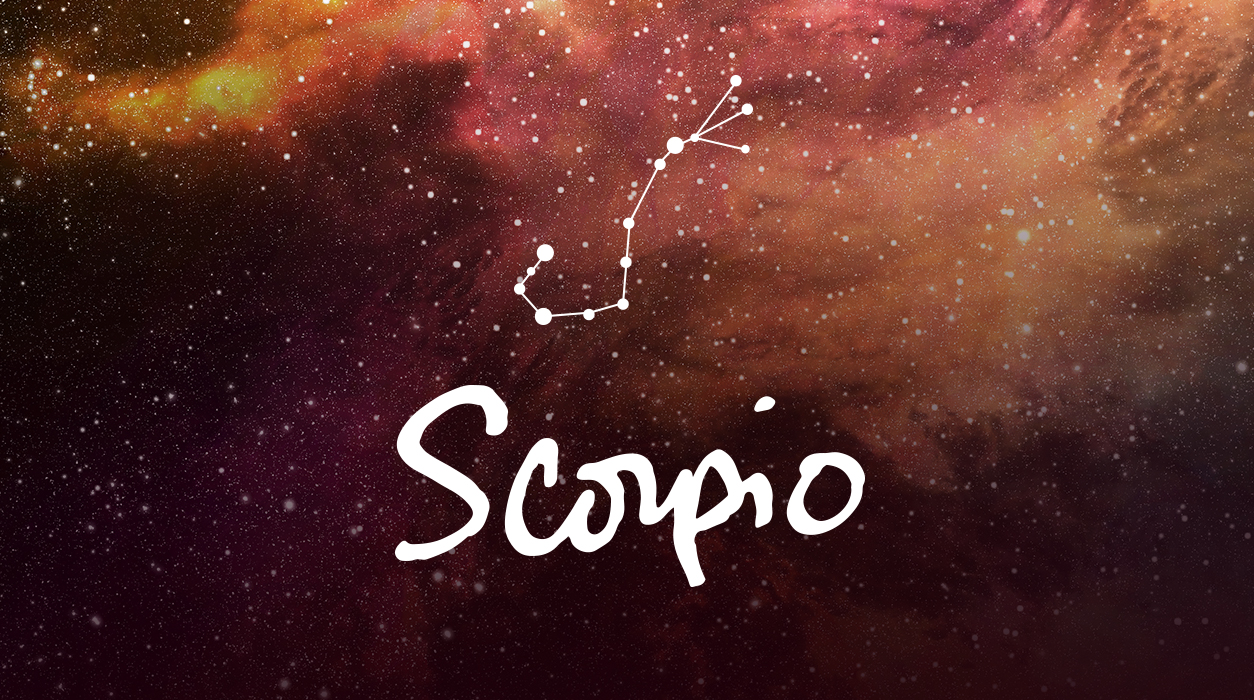 Your Horoscope by Susan Miller
You have a heavenly month in store, one of the sweetest that you've seen in a long time. You have been working hard, and the universe knows it and accordingly, has planned an exceptionally favored month for you, special in every way. This month won't be like any you've experience this year—it will be more relaxed and fun, yet at the same time, you will manage to keep racking up career successes.
As you begin September, a little gang of five heavenly bodies had already moved into your eleventh house of friendships, clubs, groups, and social activity. Venus, Mercury, and Mars were all dressed up, waiting for the magnificent new moon to arrive in her gorgeous long white strapless gown on the arm of her partner, the dignified Sun. This happened on August 30, with the moon appearing in Virgo, seven degrees. That new moon is starting to influence you in the best way, for it will coax you to open up to new people, establish acquaintances, and possibly make a new like-minded friend or two.
A new moon is not active for only a day but rather for two weeks or so and, depending on what you do during that time, has the power to affect your life for a year, longer, or possibly forever. Each month, the graceful new moon opens a portal of energy that offers you new opportunities that can make life brighter and more interesting.
This new moon lit your eleventh house of friendship and social groups, and that is where all the action will be focused in the first half of September. Your friends and new acquaintances will likely have a strong role to play in your life now, for friends and even casual contacts will offer you benefits you can't quite imagine at the onset. You may be invited to a cocktail or dinner party, banquet, fundraiser, industry event, or other gathering that you will be excited to attend.
Neptune, planet of compassion, will work well with this new moon, so you may become involved with a charity fundraiser that is quite heavenly, beautifully appointed with sumptuous foods, delicious wines, fragrant flowers, and possibly delightful music and populated by interesting, successful types who will inspire you to go after a dream.
As a Scorpio, you like to stay by yourself quite a bit because mixing and making small talk with people you've never met does not appeal to you. Often, those situations drain you. This time, however, you will have a lot in common with the people you meet. In fact, some of the event(s) you attend might be connected to the work you do.
The full moon, September 13,… will appear in Pisces, your fifth house of truelove, at 21 degrees. If you are dating seriously, this remarkably tender full moon is likely to bring your relationship to an advanced stage and create greater closeness with your partner. If you are not dating, you could meet someone new who will stay in your life a long time. A full moon as sparkling as this one is as rare as diamonds.
Here is why I say that. The Sun will be among the gang of five heavenly bodies in your eleventh house of friendships, and because the Sun is the natural ruler of your tenth house of honors, awards, and achievements, there will be a connection. This tells me you will be mixing with some very high-level VIPs this month and that by going, you may get a career tip you can use immediately. Other social gatherings you attend this month will be purely personal and will work out to be delicious fun.
All the little planets who are so excited to coax you out of the house are in Virgo, an earth sign that blends beautifully with your water-sign Scorpio Sun. Uranus was hoping to enjoy the party but ditched that idea when he realized that, due to his slow, natural orbit, it would take him 25 years to travel to the constellation of Virgo from his perch in Taurus. Instead, Uranus decided to shoot one of his beautiful brilliant beams—a bolt of energy so dazzling it looked like a radiant white firecracker streaking across the sky at the speed of light—to reach the little partying planets in Virgo.
Uranus specializes in surprises, so with Uranus in sync with those cute Virgo planets, you will likely be showered with several happy surprises, too—Uranus' gift to you. Remarkably, Uranus is in the perfect position to make this new moon scintillating, the reason I am so excited for you. Your friends, community, constituency, clubs you belong, or group events you attend—any and all could have a part to play this month in your personal growth and in your discovery of opportunity.
Neptune, planet of unconditional love and compassion, will collaborate with the new moon, so you may be moved to attend or even organize a charity or political fundraiser for a cause dear to your heart.
Meanwhile, Saturn, watching Uranus and Neptune swing into action, will want to participate, too. From his position in Capricorn, your third house of communication and travel, Saturn will send his own gift of stability and long-term security, and those feelings will stem from the associations you make this month. The picture of these cheerful planets trying to outdo one another is adorable, and you will be the winner from all their efforts.
This would be the perfect month to join an organization, either social or professional in nature, so if you have been thinking of joining any sort of club, send in your application now. In astrology, the timing of your actions affects the outcome or continued results—this is your time to act.
It can be a book club, sports club, a social club, travel club—you get the idea. There are other groups types of groups, however, such as WeWork, The Wing, Soho House, Verity Club (in Canada), or similar groups that foster a wonderful feeling of camaraderie and help their members by giving them a stimulating environment to work or socialize.
The eleventh house, so lit up for you this month, also rules hopes and wishes. This is the area of the chart that rules something you hold in your heart that you've long hoped to realize. It might be a material wish—I want to buy my first house—or a spiritual one—I want to have a baby. It could be a wish for yourself or a wish you have for someone else. Having the new moon in your fairy-tale house surrounded by the Sun, Mercury, Mars, and Venus tells me that your dream may well be within your grasp.
If your birthday falls on October 30, plus or minus five days, you will feel the benefits of this new moon the most. The same is true if you have Scorpio rising or the moon in Scorpio, seven degrees, plus or minus five degrees. If you have a natal planet in Virgo, Taurus, Capricorn, Cancer, Scorpio, or Pisces at seven degrees, plus or minus five degrees, you, too, will have something to celebrate.
Next month Mercury will go retrograde from October 31 to November 20, and you will start to feel the slowdown that Mercury is known to bring as early as October 17. This means you should take action in September and try to sew up deals as best you can now. Don't put off signing papers or coming to a conclusion, for these planets truly will help you move forward this month. If you need a new computer, smart phone, TV, kitchen appliance, or car, buy it this month. I particularly like September 24 for shopping for electronics or machines or for signing papers.
The full moon, September 13, is about to bring you more romantic happiness. It will appear in Pisces, your fifth house of truelove, at 21 degrees. If you are dating seriously, this remarkably tender full moon is likely to bring your relationship to an advanced stage and create greater closeness with your partner. If you are not dating, you could meet someone new who will stay in your life a long time. A full moon as sparkling as this one is as rare as diamonds.
Neptune, planet of unconditional love, will conjoin that full moon, so do your best to keep your feet on the ground. Neptune presents a dream, but in the rush of the moment and flush of love, go slowly so that you can see if the dream is real. I feel we all need that dream of love to be inspired by it. Fortunately, as a Scorpio, you are perceptive and not easily carried away. I want you to enjoy this full moon for it's sure to be wrapped in beauty and tenderness. Just strive to be a bit realistic.
Your ruler Pluto will be in an ideal position on September 13 to beam his rays to the Sun, full moon, Venus, and Mercury, so you may receive a cornucopia of goodies from Pluto. You may feel transformed by love and also by seeing how dearly your friends care about you and want the best for you. A friend may recommend you for a job or give you some insightful advice. You may see a bonus, generous commission, or other large check, for Mercury rules your financial eighth house, and Pluto, a financial planet in his own right, will work together with Mercury mid-month to see you do well on that score.
The fifth house, which rules love also rules pregnancy, birth, and the care of children. You might hear very exciting news that you (or your partner) is pregnant or that your baby is due any minute. Babies tend to be born on full moons, so have that go-bag ready for a sudden trip to the hospital.
Alternatively, the same house rules your own creativity, so you might be finishing up an important artistic project at this time.
You could see more than one of these events that I listed for the full moon, September 13, happen at once, as they are not mutually exclusive. How wonderful is that?
The fact that Mars is one of your two rulers and will be among the planets in your eleventh house tells me just how exciting this period may be for you, how friends and contacts will play a large role in your life in September.
Mars first entered your eleventh house of friends, hopes, and wishes on August 17 and will remain there until October 3. This year, hold onto that dream that has seemed to be elusive. It may be within your grasp much sooner than you suppose, dear Scorpio. You are ruled by Mars and Pluto, so those planets have extra weight in your chart. It is not that often when both your rulers work together, but when they do, you always do well.
For that reason, take note of September 19, when Mars and Pluto will be in divine harmony (a trine) to each other—Mars in Virgo will signal Pluto in Capricorn to exact mathematical degree. A friend may have some involvement in recommending you for important financial talks on September 19. No matter what happens on this day, you are likely to come away feeling as happy as a little puppy in clover.
As you approach the end of September, you will be winding down your whirlwind of social activity and may feel tuckered out. Use this period to rest, as the new moon of September 28, plus two weeks, will initiate a quiet time for you, time that will allow you to muse about your birthday year to come. What would you like to accomplish by this time next year, dear Scorpio?
This would also be a good time to talk to a professional therapist if you feel the need. If you are afflicted with a dependence on a substance that is deteriorating your good health, there are qualified experts to help you, so seek them out now. Others have been successful overcoming this problem, so make your appointment for on or just after September 28 for best results.
A new moon in the twelfth house, as you will have September 28, is also a superb time to finish up projects on your desk and wipe the slate clean for new ones you will want to take on at birthday time. Working in solitude is especially favored, and this probably sounds like music to your ears, for you can be highly productive by screening out distractions.
In October, you'll be highly intuitive, and you may surprise yourself by how much. Listen to that small voice within. You will be so glad you did.
SUMMARY
As a Scorpio, you are known to apply intense focus to all you do. You have two rulers—Mars and Pluto. Mars instructs you to act and not sit by the sidelines. Pluto teaches you not to focus on small things that ultimately don't matter but on big goals that  could change your life for the better. This month, consider a change in the way you approach life. Relax a little and socialize more, for remarkably, you won't miss a beat at work if you do.
Your eleventh house of friends, contacts, and casual acquaintances will be brilliantly lit. Mercury (news), Venus (fun), Mars (action), the Sun (authority), and new moon (opportunity) that appeared August 30 will light this area of your chart. The Sun is the natural ruler of your solar tenth house of prestigious career, fame, and honors, so this configuration shows that by socializing, you may score a professional breakthrough through a tip from a friend or colleague. Or it may be that you are given an award this month that will help elevate your profile in your industry and the world. Clearly, when it comes to career, you are moving up. Even in terms of a richer, more enjoyable personal life, you have so much to gain by being with others this month.
Consider joining a club, community, or charity group this month—you will receive benefits beyond your expectations. You might want to get involved with a political party, which would pay off in fun, friendship, and news about emerging job opportunities. Attend meetings or simply hang out in the club. If your industry has an important seminar or trade show, sign up to be an attendee.
Short-distance travel appears to be in the works for you too, so if you have to fly, drive, or take the rails to the event, do. This month, you open up to the serendipity of life when you are with many others.
Your solar eleventh house rules, in addition to your friends and acquaintances, your deepest wishes, which may be material (such as, I want a new car) or spiritual (I dearly want a baby). When the eleventh house is lit up, often a wish will come true soon, provided that you've been working toward it. It's been a very long time since you've seen anything like the planetary power of September. It will glow for you, so in the first three weeks, make it a point to be out and about.
Here is the exciting part: At the time of the new moon (August 30), Uranus will send shimmering beams to the three planets in Virgo plus the Sun and new moon in this, your eleventh house of hopes and wishes, adding a burst of one or more happy surprises. Uranus is in your partnership house, so it may be your spouse or steady partner who will trigger your extraordinary luck. Alternatively, the partner who will be lucky for you may be an expert you collaborate with one-on-one, such as your headhunter, agent, publicist, client, or lawyer. Whatever news comes up will come out of left field, but it will thrill you. This new moon will be a blessing!
September continues to deliver fantastic news for you at the full moon, September 13, in the divine-for-you sign of Pisces, lighting your fifth house of truelove. You may meet someone new if you are single. If you do meet an intriguing person you'd like to know better, it will most likely be at a friend's party, wedding, shower, or other celebration. You may find the event is based at a short, enjoyable distance from your home base, within a day's drive. You must attend!
After the new moon in Libra on September 28, plus two weeks, you will be finished socializing, so curl up on your couch to read or watch TV. Scorpio needs regular quiet alone time, and you would be wise to take advantage of this in the last third of September. Take time to strategize your career, as there is indication that you can make quite a killing financially on an upcoming project, thanks to the position of Jupiter.
One last word: Mars and Pluto, your two rulers, will be in rare sync on Thursday, September 19, a perfect day for you to have a meeting, negotiation, interview, or to host a dinner party at home or in a restaurant with friends. It's a day that will benefit you in a big way, so put a gold star on it.