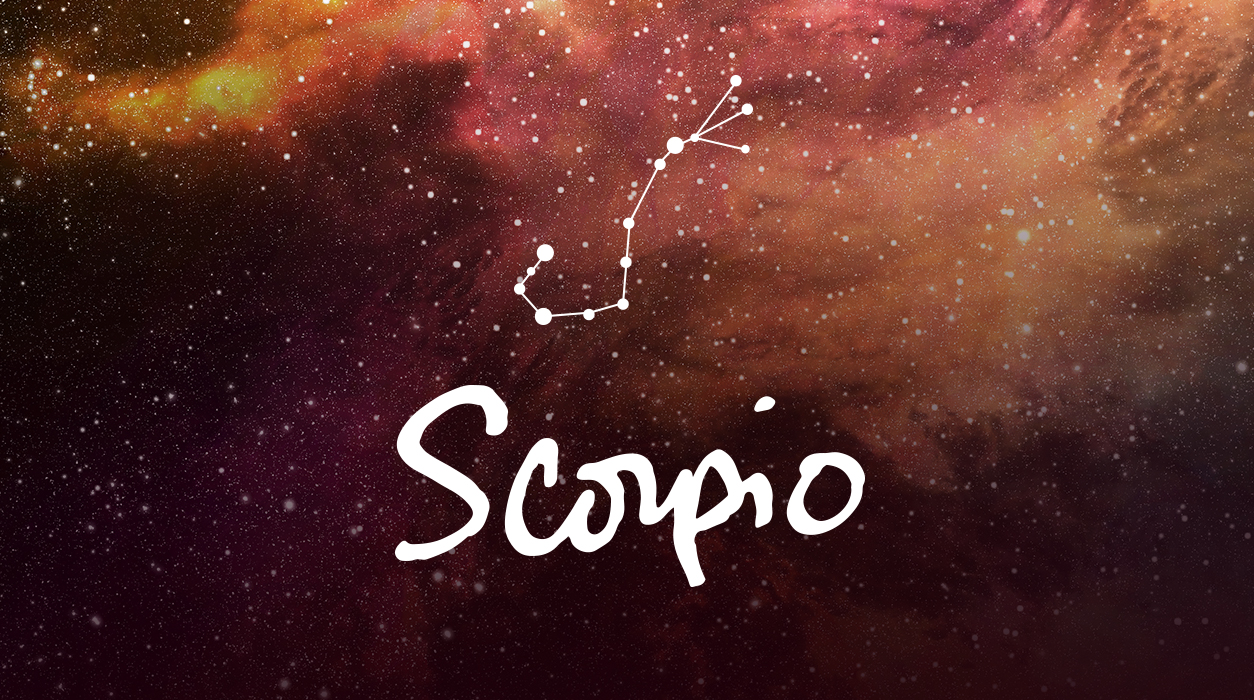 Your Horoscope by Susan Miller
It is the start of your birthday month, and the planets are gathering in your behind-the-scenes sector. You seem to want to be alone to enjoy a sense of peacefulness during the early part of the month. You also want time to reflect on recent events and to plan your new birthday year, and that is precisely what the ancient astrologers hoped you would do when many planets gather in Libra in your twelfth house. It is the perfect time to burrow inside or to go to a quiet retreat where you can enjoy the changing seasons and get fresh air and sunshine.
Venus, Mercury, the Sun, and new moon (on September 28 in Libra, at five degrees, still strong as you enter October) will all squeeze together into one little slice of the horoscope. Mars, your secondary ruler, will soon enter this same part of your chart a few days later on October 3. That is a lot of energy based in your twelfth house of privacy and creativity (when alone) at the start of the month.
The best part about this new moon on September 28 is that Venus and Jupiter were in perfect sync. This could spell more money to you since both planets are in association with money and profits, and both are at 17 degrees, with Venus in Libra and Jupiter in Sagittarius, the latter in your second house of earned income. If you don't get a raise at the start of October, then you may negotiate a great price for yourself on an expensive purchase, such as a house or car.
It is also possible you may shelter within because you are working on a big financial deal, or a product or service launch, or you'll soon bring an important case to trial. If you are a designer, you may be shaping your next collection. If you are an author, you could start work on your new book, or if a graduate student, finish up your thesis. You get the idea. It's a perfect time to withdraw from social life so you can concentrate on a goal dear to you.
If you have not been feeling well, or alternatively, if someone close to you, such as a parent, is not well, the twelfth house is also the place where you would interact with medical personnel and be either visiting or are a patient in a facility of confinement (hospital, physical therapy center, nursing home, and so forth). If you need a procedure or special medical treatment, this would be the right month to schedule it. The new moon on September 28 set off this trend that will still be strong as you begin the first half of October.
On October 2-3, Pluto, your ruler, will go direct after having been retrograde since April 24 of this year. When your ruler wakes up and moves forward, it is always good news, for life will move at a faster pace, and you won't have to wait long for things to happen. Once a big, outer planet moves direct, it will also give clues regarding the direction an important matter to you will take. Watch the days that closely surround October 2-3 for news. If you have been hoping to have a successful IVF, Pluto is involved with procreation, another upbeat sign that you might have reason for hope. Pluto is also involved with rejuvenation and transformation, so it would also be helpful if you are having surgery.
Your most romantic day of the month will be October 21, when Venus in Scorpio will swirl in a waltz with Neptune across a diamond-studded, blue velvet sky—this night will bring glamor galore. This will be a Monday, but you will absolutely feel the poetry and lyricism of this extraordinary aspect over the proceeding weekend, October 19-20.
Mercury will go retrograde from October 31 to November 20, offering you an additional reason to make your greatest actions early in the month. You will begin to feel Mercury's slowdowns, postponements and delays, forgetfulness, and indecisiveness as soon as October 21. If you want to buy an expensive item like a smartphone, TV, special audio speakers or headphones, car, or dishwasher, or if you need to close on a house, you will need to take action in the first half of October.
It is never wise to buy electronic items while Mercury is out of phase, and it is an astrological no-no to sign important papers during Mercury retrograde.
Mercury rules all electronics and also the moving parts within machines, so if any gears or electronics are wearing out in a product you already own, you will know about it soon, and you will likely find yourself at the repair shop. You will be prone to rush during Mercury retrograde, make poor choices, and later regret the actions you took during the retrograde.
Keep in mind that when you see a Mercury retrograde period coming up, it signals to you that conditions will rapidly change in a dynamic way until you can see the lay of the land later, after the dust has settled. If you use the same formulas to make a choice, you will soon find that old formulas aren't working—the wind has changed direction. Since you won't know which way conditions are heading until later,  it is often unwise to make big decisions when Mercury is out of phase, in this case, from October 31 until November 20.
If you would like to learn more about Mercury retrograde, I wrote an essay about its effects. Go to my website, Astrology Zone, and scroll down on my home page. The essay is called "Everything You Need to Know about Mercury Retrograde." The link is here:  http://bit.ly/2ny6INl.
The October 13 full moon in Aries, at 20 degrees, will center on one of two areas (or both): work and/or health. Your sixth house, which rules daily work projects, will be lit up, as well as the preventative measures you would take to stay healthy, such as scheduling exams and screenings at regular intervals, taking medicine or vitamins that your doctor has prescribed, getting enough sleep, and exercise. You may want to have a checkup at this time before you go off on your weekend.
In terms of work, you will become very busy as you get to the weekend of October 12-13 and also Monday, October 14, which is Columbus Day in the US, a day when most people have the day off to enjoy a long, three-day weekend. You may be working strenuously to meet all deadlines before these dates.
The full moon on October 13 has one of the most bountiful, encouraging aspects that is possible—good fortune planet Jupiter, in fire-sign Sagittarius at 20 degrees, will send golden rays to the Sun, in air-sign Libra at 20 degrees, and also to the full moon in fire-sign Aries at 20 degrees. This is cosmic perfection. Jupiter is in your second house of earned income, so you may hear good news about money—and the news seems to go beyond that. You will earn a reputation for finding solutions to challenging situations. Particular industries will be lucky for you: broadcast networks, publishing companies, and foreign people and firms based overseas, as well as law firms, universities, and the college market.
Pluto will act up at the same time, however, by being in exact square to the Sun, also in exact aspect, in earth-sign Capricorn at 20 degrees. This suggests that if you are trying to have a client sign paperwork, your client will make demands, and I am not sure which way things will go. Your own management will be watching to see what you do, and you will feel the pressure. If you are the client, then the seller will try to rush you to sign by putting a time limit on some of the attractive terms. Someone will be forceful and try to make you agree to something you are not inclined to accept, but I am not sure if you will cave in or resist. This is definitely a work-related matter because money appears to be at the foundation of the situation. See how you feel. Keep in mind that having Jupiter help you (as discussed above) is no small asset.
The new moon in Scorpio, at four degrees, on October 27 will be the most troublesome of the month, and possibly of the year, but only for those readers with a birthday near this date and who also have a serious, committed relationship in love or business.
Uranus in Taurus at five degrees will oppose both the new moon and the Sun on October 27, simultaneously in exact degree. First and foremost, take very good care of your health, for this aspect is a strenuous one and could lower your immunity. The Sun always reads as masculine and the moon as feminine, so keep an eye on your father and mother also and be sure to call them frequently. (If you are adopted, the Sun and moon would refer to those persons you think of as parents.) The Sun and moon also rule other prominent male and female figures in your life, such as your wife or husband. Finally, the Sun will be in your first house and rules all matters important to you as well as your health and vitality. With Uranus opposed to the Sun, you may feel drained and rattled by news.
As an aside, related to the state of your health, have you had a flu shot yet? Ask your doctor if it would be a good idea for you to have one. I feel if the answer is yes, get yours well in advance of this new moon on October 27, because that is when you will be most vulnerable. Scientists are anticipating an exceptionally strong and virulent flu season due this year. There are reports that South America is presently coping with the spread of the flu, and scientists have studied the flu there and feel this year they have the right formula to protect you. (Did I get my flu shot yet? I did! I do not have the luxury of being sick at home.) Tell your parents and relatives that people over 65 can ask for an extra-strong dose especially made for seniors who, by default, have lowered immune systems.
The main problems of the new moon on October 27 will stem from a partner you align with in love or business. In the romantic sense, if you are married or living together, Uranus may bring a shocking revelation from your partner. If you live together, your domestic situation could easily change, with either you or your partner suddenly deciding to move out.
Or, because Uranus rules the fourth house of home and family, problems may arise because your partner does not like your family or your family does not like your partner, and this situation is causing too much tension.
If you are in a business relationship, you may have problems with your partner, agent, manager, publicist, writing partner, or another person who collaborates closely with you. This person could bring you news that rocks your world and may cause a tearing away from this person almost instantly. Uranus often causes a scar that remains, so it does not seem likely that you would go back. There is no destiny in astrology, however, and you do have free will. In love or business, if the relationship means a lot to you, you may be able to find a fix.
There is one other way this could work out, and it is what ancient astrologers used to refer as ruthless competitors—people you can identify and possibly even see—who want what you have and will be fierce about going after what you have (or soon will be given, such as a top job).
As I said, the closer your birthday falls to October 27 (within five days), the more likely you will be affected by this new moon. If your birthday falls in November, this troublesome new moon may be falling too far away from your Sun. If you have Scorpio rising at four degrees or have a natal moon or another natal planet in Scorpio at four degrees, you will see some sort of news. Keep your schedule light in the last week of October and protect your health.
Adding more complexity to this new moon, Pluto and Mars, the two rulers of your sign, dear Scorpio (and the sign of the new moon), will be at sharp odds to each other, making it harder to find a resolution. Pluto is in the third house of communication and agreements, and Mars will be in the behind-the-scenes sector, so there could be a revelation regarding something that has been hidden until now. That secret or piece of information that you had not known about will be something that you'll find troublesome and will require some sort of thoughtful reaction from you.
This is a new moon, not a full moon, and a new moon opens a path for discussion that takes time to complete. There is no indication that what you learn will be wrapped up quickly. It could take six months to solve, so take your time and be your usual meticulous self. As said earlier, Mercury will retrograde, so communication could pose a problem—don't jump to conclusions.
If you are single and dating, you will not feel the new moon as it seems to only affect those in serious, committed relationships in the romantic sense (marriage or established relationships) or business.
Venus will be in Scorpio from October 8 to November 1, so take time to improve your appearance and stock up on new clothes for the coming season. Now is an ideal time to have a new haircut, for women to buy new makeup, or for my male readers to decide if you want to grow a beard (and if so, how to shape it).
Your most romantic day of the month will be October 21, when Venus in Scorpio will swirl in a waltz with Neptune across a diamond-studded, blue velvet sky—this night will bring glamor galore. This will be a Monday, but you will absolutely feel the poetry and lyricism of this extraordinary aspect over the proceeding weekend, October 19-20.
SUMMARY
As the month starts, you will long for privacy and rest, for Mercury, Venus, the Sun, and new moon will crowd in your behind-the-scenes sector. This demonstrates that the most important changes going on in early month won't be events operating on you from the outside, but thoughts and realizations within you. Your insights will color and possibly change your outlook. Early October could turn out to be a valuable time for you, for it may cause you to see your talents, possibilities, and future course with fresh eyes.
Also, in early to mid-October, you may be working on a secret project, perhaps because the product or service will be later revealed and brought to market later. By the full moon, October 13, a bright and cheerful one in Aries, the unique and pioneering product you've worked so hard on to perfect will now reach a culmination and end.
You will have exerted a lot of energy to finish off this assignment, but you may feel completely spent and not capable of doing much by the weekend of October 12-13. Beg off social activities, sleep in both days, and spend quiet time on your favorite pastimes or by playing with children. Doing yoga or gentle exercise might appeal, too.
Venus will move into Scorpio for the first time this year, starting October 8 to November 1. Consider using this time to refresh your look with new clothes for the coming season, new makeup, and possibly a new signature scent. Within this period, your very best time to shop will be over the weekend of October 19-20, continuing to Monday, October 21, when Venus in Scorpio will receive silvery, sparkling beams from Neptune, the planet of imagination and dreams. You will find madly flattering things at that time.
There is another reason to choose your new items then, and not much later, for Mercury will retrograde in Scorpio from October 31 until November 20, but we always feel the impending slowdown of this planet of communication, logic, and analytical thinking far in advance of its official retrograde onset date. Once Mercury goes retrograde, it will be best to hold off on expensive purchases. Astrologers know it is considered a bad time to buy any electronic items or machines with moving parts, ruling out the purchase of a car, new smartphone, or computer. If you do, you likely won't enjoy your purchase for any number of reasons—it is best to wait.
The October 27 new moon in Scorpio may bring a severe conflict with a romantic partner or business associate. The person involved will be someone close to you with whom you have made a significant promise and may have sealed the relationship by signing a contract at some point. The episode will come out of the blue and will not involve something you would expect, and you may find out about it when you accidentally stumble over a clue. If you live with a roommate, sweetheart, or spouse, one of you might be packing up and leaving in haste.
If the relationship means a great deal to you, the less you say, the better. Additionally, during Mercury retrograde, some will speak without proper forethought. There is no predestination in astrology—the final result will be up to you. If you have been unhappy for a long time, the drama that ensues may be the final straw that breaks you apart. Both sides have to truly want this relationship badly and be willing to save it. If you have always been supportive of each other, there is no difficulty that would be too great for love to mend
This could be a strenuous moment, so again, take care of yourself, for you always seem to be cast in the role of tending to the care of others. You will need your strength at month's end, especially if you also discover that a close relative is suddenly unwell and would greatly appreciate your help.