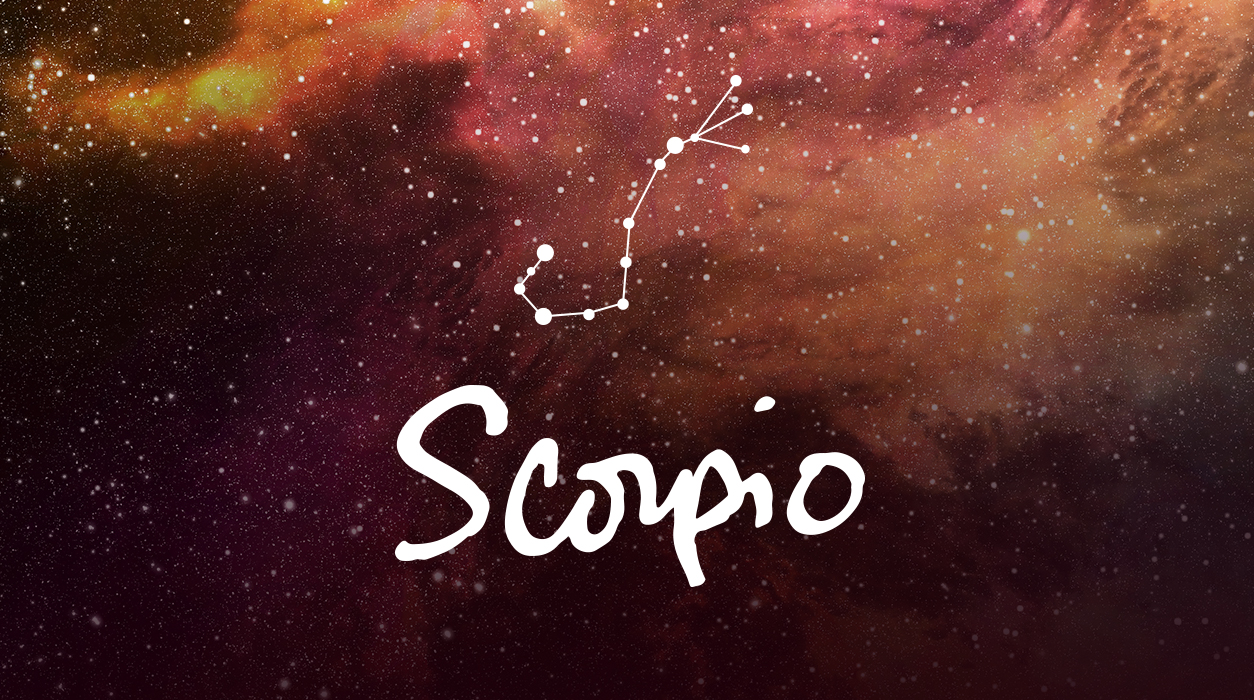 Your Horoscope by Susan Miller
The orchestra is tuning up and the curtain is going up on your life, dear Scorpio, and you are about to enter a very exciting time that will last a year or more. You have come through many challenges lately with dignity and grace, and now is the time for your reward. Specifically, do you remember how hard it was for you while taskmaster Saturn was touring your Scorpio from October 5, 2012 to December 14, 2014? Those were tough years, when you were being challenged from many sides. Now the opposite will take place – you have proven your mettle and can now enter into an entirely new phase.
This month, on October 10, you will be crowned the celestial favorite. You will find it easier than ever to have access to influential people who can help you. In the coming year, you will be optimistic and more energetic, ready to tackle a big goal that previously seemed too hard to reach. You will have a chance to travel, too, most likely to a foreign country that you've never visited, for Jupiter will want to open your mind to exciting new cultures to enjoy new tastes, colors, and sounds and to make a friend to two based afar.
If you say that going abroad or to a nearby country (one that requires a passport for entry) is not likely to happen, think again. I can hear you say, "I have no time, I have no money for this, my children need me," I know, we all feel the same way, but with your aspects, miracles happen. When I had your aspects, my director of the magazine I wrote for in Turkey sent me an email that said, "Susan, we need you here. We are sending you a business class ticket, so will you come and speak to various reporters and editors for us? I will give you a car and a producer so you can see my fine city of Istanbul after you meet with reporters for six days. We will have you in the Four Seasons for a week, can you come?"
Oh my goodness, how could I say no? I did go and it was thrilling to experience Istanbul, and to see structures I studied in college in art history, such as the Hagia Sofia, Blue Mosque, Topkapi Palace, Basilica where pretty orange fish swim in tiny canals, and they have music concerts in the cistern, where the music reverberates in the most delightful way underground. I also loved the Grand Bazaar where I went to bring home little gifts. I will never forget this experience and am so grateful I was given a way to go. The magazine I used to write for, Tempo, closed recently after working there for six years. Now I have released a new app, identical in content to my app in the United States (search Susan Miller), this time in all-Turkish language, and that is sold in the Turkish Apple App Store and Google Play. Turkey continues to have a big place in my heart.
Another earlier time when I had Jupiter in the right place at the right time (like you do for your zodiac sign) something else exciting happened involving travel. Little Mom, my mother who I loved so much, was always entering contests. We would always make fun of her because she was always going to the mailbox to send in her applications. She would win little prizes too, and it was always exciting to hear what was happening with Little Mom and her contests. One day we all went to Radio City Music Hall here in New York to see a movie. She was saying, "They are giving away one prize tonight, and it is a trip to London. I have to find the bin to put in my entry." We all groaned and protested – the movie was going to start soon. However, she persisted and as we entered, sure enough, we found the big wire drum for contest entries in a prominent place in the lobby.
You know what happened. I couldn't believe my ears when the man read her name into the microphone on stage before the movie started. The big spotlight searched the audience and centered on Little Mom when she stood up laughing. She won a trip for four, so my mother took my two children and me – they were 8 and 11 years old – and off we went on the most fun trip to London ever. I had been to London two times as a college student, but this experience was unique and so much fun. Little Mom loved the sights and sounds of London, and so did my young daughters. We stayed five days, and it was filled with giggles and surprises. I remember the contest put us in the Intercontinental Hotel in London, so we all felt in the lap of luxury.
Never say never, dear Scorpio. In the coming thirteen months, one way or another, you can or will find a way to see the world.
Tender romance can easily be part of this trend too. If you are single, Jupiter in Scorpio will help you find true love. Indeed, of all the transiting aspects possible in a chart, having Jupiter, the good fortune planet, in your own sign, dear Scorpio, touring first house of personality (as you have), is the most favorable aspect to foster a chance meeting with a person who could be the love of your life.