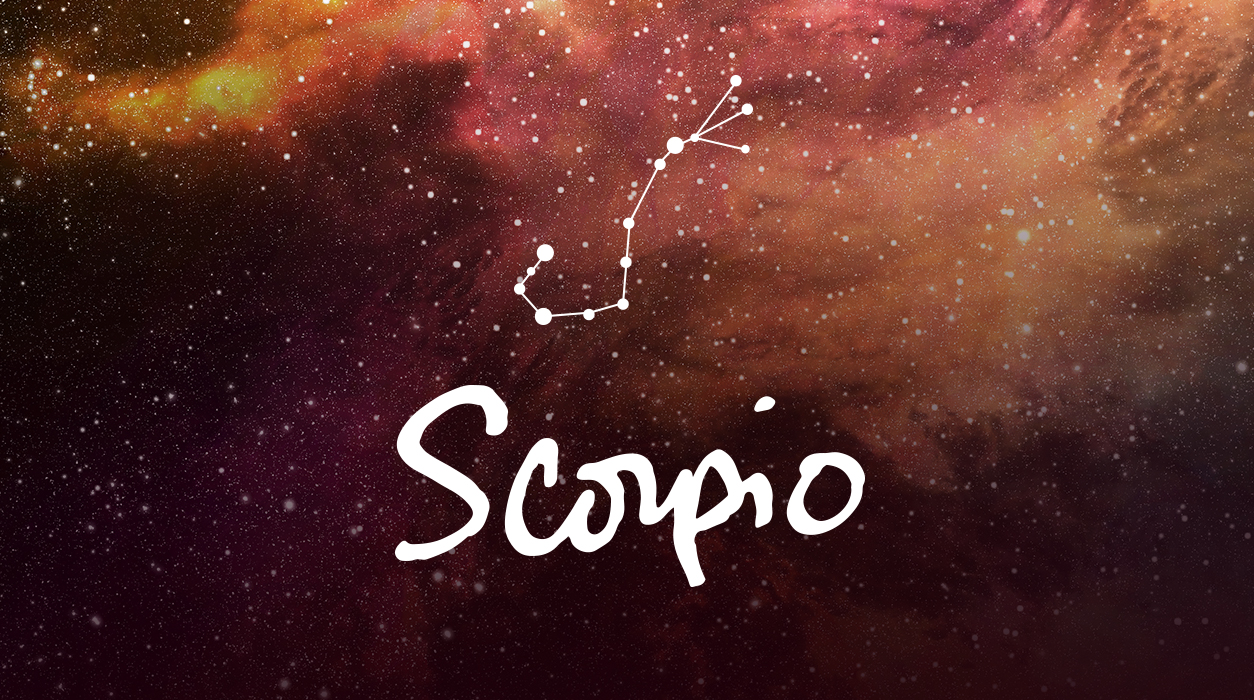 Your Horoscope by Susan Miller
A number of delicious possibilities will be dangled in front of you in November, and you may have to be patient. Mars, one of your rulers, is in a secretive, confidential part of your chart, so for now,
keep new developments and your plans mum until all is solidified.
Mars will move into Scorpio from December 9 to January 26, but because Mercury will retrograde from December 3 to 22, you will do best to sit tight and keep news under lock and key until early January, after the winter holidays. It is never wise to finalize offers or discuss secrets when Mercury is out of phase. You seem content to be patient, for as a Scorpio,
you are the most discrete sign of the zodiac. You are also the most strategic sign. Friends may wonder why you seem joyously on the verge of something big,
but like a real life Mona Lisa, you'll refuse to tell. They'll have to wait.
Summary
Every once in a while, everything clicks into place, and November will be one of those rare, glorious months for you. As of last month, Jupiter, the giver of gifts and luck, entered Scorpio for the first time in 12 years and is set to stay a full year with you. As the month opens,
Jupiter is orbiting close to the Sun at the time of the fabulously positive full moon, November 3.
This full moon will be in your opposite sign of Taurus, so you may become engaged or married over this weekend, or if already married, you may have a memorable, exceptionally happy experience with your spouse – this landmark event might be related to your birthday. It's also possible your partner may have news that will affect you both, and it appears to be news that brings you both closer in love.
Shop for new clothes or change you appearance in any way you please, while Venus tours Scorpio from November 7 to November 30. Venus rules your marriage and business collaboration sector too, and on November 13, Venus will align with Jupiter in Scorpio, so you will likely have the perfect time to make a fateful promise in love, or to sign official papers to form a joint venture in business. This fortunate period includes the two days prior to the alignment, including November 11 and 12, along with the five-star day November 13. You should have a very happy weekend.
If you are single and deciding on the perfect day to have a first date, do so on November 16, when Venus in Scorpio will contact Neptune in Pisces in your fifth house of true love. Neptune will spread shimmering gold dust over you that evening, adding a touch of glamour that you will find rare and quite unforgettable.
When you are hot, you're hot. As if all this were not enough, your career is proceeding in a magical way too, so much so that you may feel you're watching a real live movie of your life. If ever you wanted to change jobs, this is the time to investigate possibilities, for things would move step-by-step in the right direction.
The new position you accept would be a major step up with plenty of responsibility and influence. Now that Saturn is about to leave your earned income sector next month, on December 19, you will also be in line for an appreciably better salary. If you are offered an exciting new job now with the promise of a salary increase and better benefits later, this sounds right, for that timing is suggested in your chart.