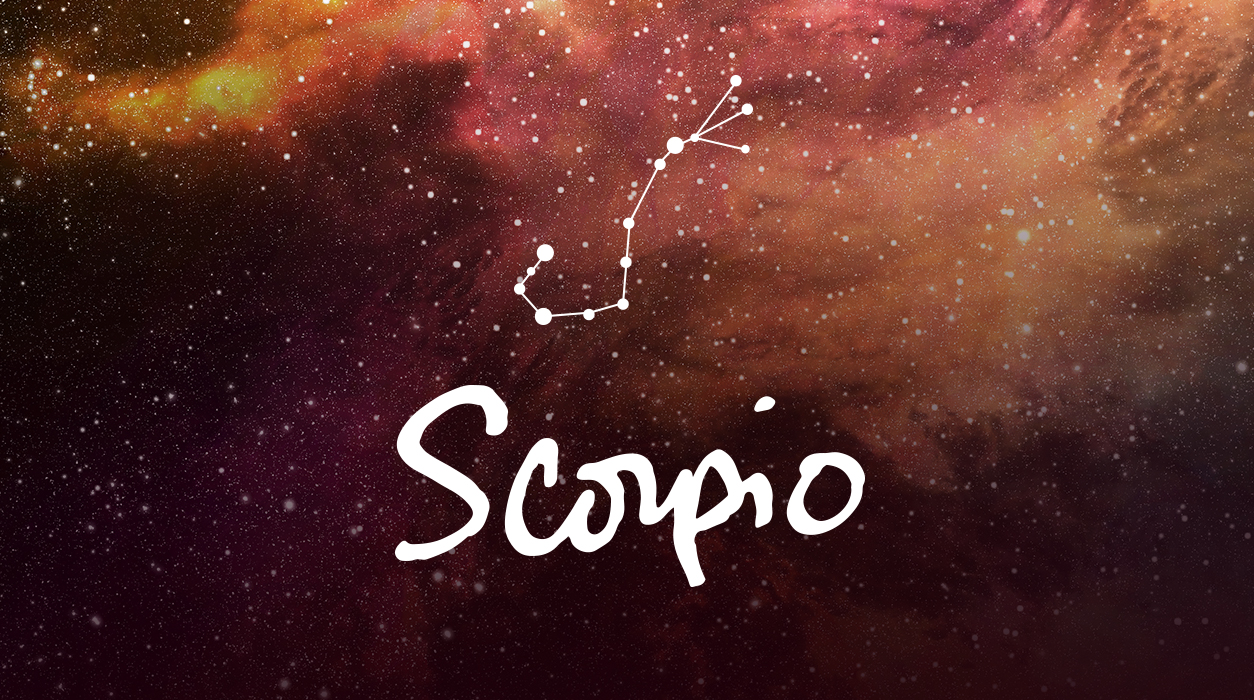 Your Horoscope by Susan Miller
I know you have been underpaid for a long time. You had to prove yourself, and you are nearly done with that cosmic test. Saturn was also teaching you to negotiate for yourself more effectively, and you have to admit, you are better than ever at this talent. Sometimes necessity truly is the mother of invention.
Saturn has been in your second house of salary for three years, but that's about to change next month, in December, when Saturn moves on to Capricorn. You have a bright future, dear Scorpio. The seeds that you plant this month and throughout 2018 will create your future abundance, and that bounty is set to grow large by 2019.
Mars will move into Scorpio from December 9 to January 26, but because Mercury will retrograde from December 3 to 22, you will do best to sit tight for now and keep secrets under lock and key until after the winter holidays, to reveal all in early January.
On November 13 you have a firecracker five-star day that I want you to promise to use! Venus and Jupiter will align in Scorpio for the first time in 12 years.
What a day! Use this day for love and romance or luxury, such as to go to a spa or to buy something you've wanted that you consider a bit of a splurge. This is a Monday, so if you can't really go out on a Monday night, it will be good to know that you can use this dazzling vibration as early as Saturday and Sunday,
too.
You may want to ask for more money on this Monday, November 13, for Jupiter rules your solar second house of earned income. Venus rules your partner – and also celebrations – so a romantic dinner over the weekend or Monday night would be the perfect timing. If November 13 is your birthday, plus or minus two days, your entire year will be filled with golden light. Venus conjunct Jupiter is a very important aspect.
Now we come to the centerpiece of the month, November 18, the grand new moon in Scorpio 26 degrees, which will unlock all the goodness that Jupiter has promised you for your coming birthday year. In coming months you will have extraordinary help from powerful people, so you need to seek them out and speak up. Agree to see anyone who will see you. All the bountiful money you will see in 2019 will be predicated on the proposals and new projects you seed now and in 2018.
Jupiter,
and this new moon, will help you find lasting love. If you are single and hoping to find the right person for you, you must circulate. Buy new wardrobe items to build your confidence when you are out meeting and greeting new people.
Venus will be in Scorpio from November 7 to December 1, which is fortunate, for, as you know, Mercury will be messing up best made plans (and everyone's judgment) in December. You have such a fabulous month to attract others to you. If you are attached, you can have more fun together – you will get more attention from your partner.
Also at this new moon, you may hear exciting news about your career, and separately,
you are likely to travel to a very distant, foreign country this year, for Jupiter will see to that, too. This new moon of November 18 will get the ball rolling. Your health will improve too, so if your health has been a concern (whether due to a chronic condition or something new), continue to gather medical opinions. The past is past, but now you are looking at an entirely new situation and reason for hope. You have the great healer, Jupiter, in your corner, and that makes all the difference.
If your birthday falls on November 18, plus or minus four days, you are luckier than a leprechaun, for Jupiter will bring good fortune in all phases of your life for an entire year. The same is true if you have Scorpio rising or the natal moon at 26 degrees Scorpio, plus or minus four degrees. If you have a natal planet in Scorpio, Pisces, or Cancer, Virgo, Taurus, or Capricorn, again,
you are in for a lovely month, with plenty of opportunity.