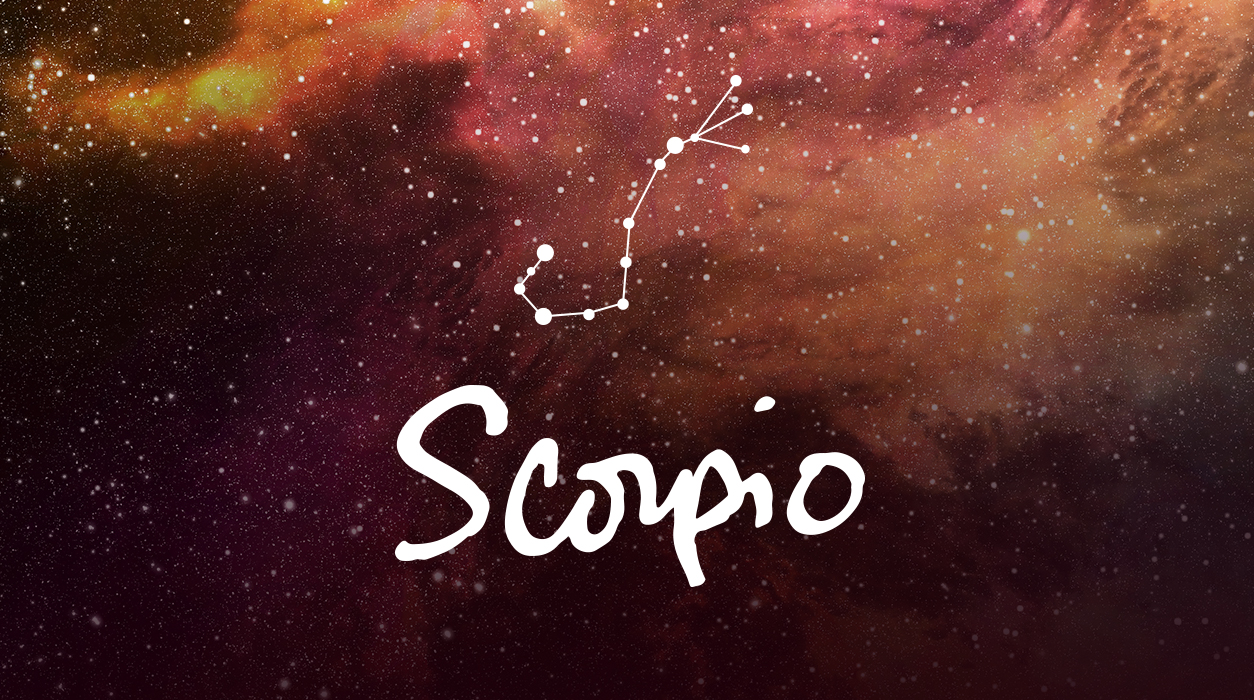 Your Horoscope by Susan Miller
May will be a happy and productive month with less stress and far more opportunity than April, which often was fraught with tension. However, you may encounter a few little hiccups here and there. You seem to have a very big emphasis on money going on in the background, and I will also discuss that with you.
The month starts with a significant full moon on May 7 in Scorpio at 17 degrees. You only have one full moon a year in Scorpio, and this one will bring something of enormous importance to culmination. This full moon falls in your first house of identity, the reason I cannot tell you precisely how it is likely to affect you. It has to do with something so deeply personal to you that even I cannot see it here. It will light your first house of personality, vitality, and identity. If you are not sure what will conclude at the May 7 full moon in Scorpio (allow a minus two days, plus four days), then watch to see what news surfaces.
If you have not been well, then the problem will peak on May 7 and then likely dissipate, for full moons usually bring a health concern to a crisis point and then quickly resolve after that.
I feel you will like the news this Scorpio full moon brings. It will place Pluto in the lead, so you may hear about a financial deal that is culminating or will finalize on or close to this day. Pluto is orbiting with Jupiter, the giver of gifts and luck, and both are big money planets and are also in Capricorn, a major financial sign. They are currently in your third house of communication, so you may publish a column or book, start a website or podcast, or debut a new app. Your project will likely be communication-oriented, such as involving the media.
Your home (or another property you might own) as the physical residence or your interaction with family seems to be very much on your mind ever since Mars entered Aquarius on March 30. Mars will continue to keep your focus on your home and family members until May 12, when he will leave this area of your chart, not to return for two years. Most of us have been and still are home all the time, so perhaps you have noticed décor that you want to replace, upgrade, or repair. Make your list and order small items online, and if you want to make significant changes, start a vision board or a file of photos for future inspiration
Mars can cause noise in a home, perhaps because you move furniture around or argue with your roommate or partner, as two of many possibilities. If you have little children playing there, that could be another reason your home has become noisy—parents are heroes in the time of this pandemic, for keeping children inside is not easy. It's hard for anyone to live with family 24/7, so if the latter is the case for you, and you find the entire adjustment difficult, everyone understands. All these sticky problems should ease and improve after Mars leaves Aquarius on May 12.
You seem quite focused on money, and you have a string of wonderful days spanning from May 14 to May 18. Within that period, the mighty Sun will speak first to your ruler Pluto (May 14), and then later, the Sun will speak to Jupiter (May 17, a Sunday)—both are outstanding days for you to find ways to make money. For May 17, allow a plus or minus three days.
You seem quite focused on money, and you have a string of wonderful days spanning from May 14 to May 18. Within that period, the mighty Sun will speak first to your ruler Pluto (May 14), and then later, the Sun will speak to Jupiter (May 17, a Sunday)—both are outstanding days for you to find ways to make money.
The Sun, new moon, Venus, and Mercury will stack up together at this time in your eighth house of other people's money. If you want to apply to your government for a stimulus check for your business, and you fit all the qualifications, then you might turn in paperwork after the new moon, May 22. Alternatively, if you are seeking financial aid for college, not knowing if you will actually be able to attend or will have to do so remotely, you can nevertheless send in your forms for financial help after May 22. The same is true if you are asking your bank for a loan, seeking venture capital, or sending out an appeal for donations for your charity or political campaign. No doubt about it, this new moon will be your friend.
Just after this May 22 new moon in Gemini at three degrees, your effort to replenish your bank account will take another big step up. I am so enthusiastic about this new moon of May 22 because Pluto, Jupiter, and Saturn are within tolerance of a golden trine (when two planets are 120 degrees apart), which is the finest aspect you could ever wish to have. Saturn at one-degree Aquarius is very supportive, giving you a sense of financial security. If you need money, it appears to be on the way. Mercury, in particular, is especially well-positioned, and that is important—this is a new moon in Gemini, and Mercury is Gemini's ruler and the ruler of your eighth house, the house filled with planets after May 22. One way or another, money will find a way to your bank account, dear Scorpio.
If regular sources don't come through for you (I think they will, but in case they don't), seek help from your family, for your mother, father, sister, or brother may be able to bridge you over the rough spots. Your family loves you, and it will show.
Venus will turn retrograde this month, from May 12 to June 24, and it will retrograde in Gemini, your eighth house, the area of your chart that I have been addressing above. This means the new moon will fall in the middle of the Venus retrograde. I don't feel Venus retrograde will stop you from receiving the money you need from banks or others, but it will come slowly. If you are self-employed, do your best to secure partial payments upfront. If you lost your job, as so many have, sign up for unemployment as soon as possible, even if it means that you have to keep logging onto the website all day and night. I would like you to file before May 12.
With Venus retrograde, if you are married or living with your sweetheart, you may change your mind about your partner during this period. For example, if you were ready to give up and leave your relationship, you may change your mind. Give yourself time. There is no reason to rush a decision. You will know better how you feel after Venus concludes her retrograde by the very end of June or in July.
If you have a product launch that was in the pipeline for a while before the pandemic hit, and if the product is aimed toward women (ruled by Venus), then see if you can move the launch to early May, or if that is not possible, for later in the year. If you have a product launch that is mainly marketed to men, avoid Mars retrograde, September 9 until November 13.
Last year, when I saw these dates, I was worried, as May and June are usually prime wedding season. On the other hand, the later months of the year, when Mars is retrograde, is a popular time to introduce products for the holiday season. However, this year is a bad time for any launch.
In terms of weddings, Venus retrograde is an awful time to wed—Venus rules luxury, beauty, pampering, jewels, fine foods and wines, music, flowers, imported chocolates, and beautiful desserts—but most importantly, Venus rules love. It is an astrological rule that if you marry during Venus retrograde (something that happens for 40 days every 18 months), over time, love between you and your partner may cool off, and affection may be scarce. When you wed, you need a good strong Venus. If you can't wed now, don't be sad—the universe is doing you a favor by forcing you to move the date. Don't plan for later in the year—push it to 2021 or beyond.
In terms of business deals, accomplish as much as possible this month, especially early in May, for Mercury will turn retrograde from June 17 until July 12. It is never wise to sign a contract with Mercury retrograde or start a new relationship, especially a serious, contractual one. Venus rules love, but it also has sway over profits, so again, I would ideally like you to sign early in May.
As you might know by now, we always feel the slowdowns caused by Mercury retrograde as much as two weeks before the official retrograde date. We feel the retrogrades of Venus, Mercury, and Mars far more directly than the retrogrades of other planets because these three so-called personal planets orbit close to earth.
Mars will not retrograde until September 9 to November 13 for the first time in two years. This means the end of the year won't clip along as fast as you and everyone else would like. Mars rules competition and the will to win—to be the best—but when Mars is retrograde, we have to redouble our efforts. New ventures become arduous, and the work to launch the venture properly feels like pushing a rock up a hill. You are used to having Mars' help, but it won't be there in those months.
June and July will bring three eclipses—a full moon lunar eclipse in Sagittarius on June 5, a new moon solar eclipse in Cancer on June 21, and a full moon lunar eclipse in Capricorn on July 4—so don't launch anything near those eclipse dates either. I know this is a lot to take in. I am just like you, trying to figure out how to tiptoe through the tulips. This is a year when you have to choose important dates very carefully.
In addition to Venus and Mars, there are three additional planets going backward soon:
Jupiter will retrograde this month from May 14 until September 12.
Saturn will retrograde this month from May 10 until September 28.
Last month, your ruler Pluto went retrograde on April 25 and will go direct October 4.
With six out of ten planets retrograde, it will be a time of looking back and tweaking what needs to be fixed, refined, analyzed, or reexamined. We all love fresh starts, but the coming weeks and months will be times to go back and polish up ideas, projects, ventures, and even relationships we had become involved with earlier and make them better.
We are all in the same boat—life will still progress forward, but slowly. There will be plenty of backtracking, shifts, and the need to re-do. I feel it is better to have realistic expectations so you don't become frustrated when you take three steps forward and one step back, over and over.
The middle to end of July through August will be your best period, especially for your career, and December will be special and profitable for you in terms of money. I like this month for your career too, especially in the first half of May.
Keep your eye on Venus and Mercury and later in the year, Mars, for those are the planets you notice more directly influencing your personal life.
To summarize, Venus will retrograde from May 12 until June 24. Mercury will retrograde from June 17 until July 12 and later, Mars will retrograde from September 9 until November 13.
Pluto is responsible for the pandemic, for Pluto rules viruses and is traveling with Jupiter. Because Jupiter expands all it touches, Jupiter has been busy spreading the virus at top speed for Pluto. Saturn is orbiting next to Pluto and Jupiter, giving us lessons about the need to make adjustments. In the coming weeks, it would be easy to assume that the virus is gone because the spread will drop dramatically, but it will not be gone. It will come back in the later months, most likely from the end of September or early October, and continue to rage through at least the middle of December. You will need to keep your guard up, wear a mask and gloves, and follow social distancing rules. Stay home as much as possible.
Now let's turn back to this month and the topic of love. Mars, still very strong and vital, will orbit in divine-for-you sign of Pisces from May 12 until June 24 and fill your truelove sector. If you live with your partner, you will enter a more fun phase. You may be cooking or doing other creative activities together and having fun doing so. Humor will come back to your relationship, and generally, things will improve. If you want a baby, you or your partner may find that a pregnancy has occurred, and a little one is on the way.
Mars in Pisces will mark one of the lighthearted moments of the year. If you are single, you might look at a dating app to see if you can form a friendship—later, it may blossom to love, but under no circumstances should you meet now. You don't know this person, and besides, he or she may look nice, but be a carrier of the virus. Do you really want to die for a person you don't know? Stay home, stay safe, and correspond through Zoom meetups. Venus retrograde is not great for meeting anyone new, but Mars in Pisces is good for that purpose—see how you feel. If you like, you might want to wait until July to try dating apps.
—————————————–
Please Note: On October 1, 2020, there is a full moon in Aries 9º, not Aquarius 9º. We apologize for this error in our 2020 calendar.
——————————————
SUMMARY
You have a lot going in this busy month in many areas of your life, giving your days variety and a sense of urgency and productivity.
Your big moment will arrive on May 7 when the full moon in Scorpio will put a big spotlight on your desires. This will be a magical full moon where you'll be able to express your deepest feelings—rare for you—especially how you relate to a close partner, most likely a person you align with in love. (A business partner may be your focus instead, and the outcome will depend on how your interactions have been over the past weeks.) Early May might be an exciting time to make a promise to the one you love. Neptune, the planet of unconditional love, will make a signal to the full moon, so tender words are likely to be exchanged at this time. If you are single, the days surrounding this full moon will be your best for meeting someone new.
Venus, the planet of love and affection, will go retrograde from May 12 until June 24. This is why single Scorpios would do best to refrain from starting a new relationship. Sit tight—when Venus is retrograde, she withholds affection. This could color the entire term of your future relationship because you would be starting it under an inopportune time. If you are in an established relationship, Venus retrograde won't hurt your relationship because you started it long ago. In fact, Mars' entry into Pisces from May 12 until June 27 will make your relationship more vibrant and fun. You might have gone over an old matter and not found a resolution—now, you will have a chance to find a solution.
Venus retrograde would not be the time to change your hair style or color—so don't cut your hair! When Venus, the planet ruling beauty, rests, you may not like the results. Keep your appearance well-groomed, but with no radical changes, such as a major change in hair color or cut.
You will have a chance to forge an important partnership on May 14, a day when your ruler Pluto will be in great contact with the Sun. This will be a superb day to discuss a financial deal with an influential person. It's also the right day to ask for a raise.
On May 17, Jupiter will work with the Sun as well, a day when good news about a windfall might arrive. Give this day a plus or minus three days. The Sun rules your prestigious tenth house of fame and honors, so a promotion or new job offer may be offered to you as well. This is a Sunday, but you may feel the energy of this day on Friday or Monday, before or after May 17.
Financial talks will enter an even more powerful phase as soon as the new moon in Gemini arrives, due on May 22, to light your house of other people's money—the house that rules Scorpio and the reason you are said to be a street-wise financial sign. This would be a perfect time to seek venture capital, a bank loan, a government program, or college financial aid, as three examples. Alternatively, you might put in an insurance claim or discuss benefits with a new potential employer or your present employer, such as regarding health insurance, possible year-end bonus, commission, or royalty rate. If you are dividing property at the end of a marriage or business, you will find the final result to be fair if talks end this month. Even though one of your rulers, Mars, may bring disagreement during discussions, you can make a heartfelt effort. Jupiter and Pluto will defend your interests.