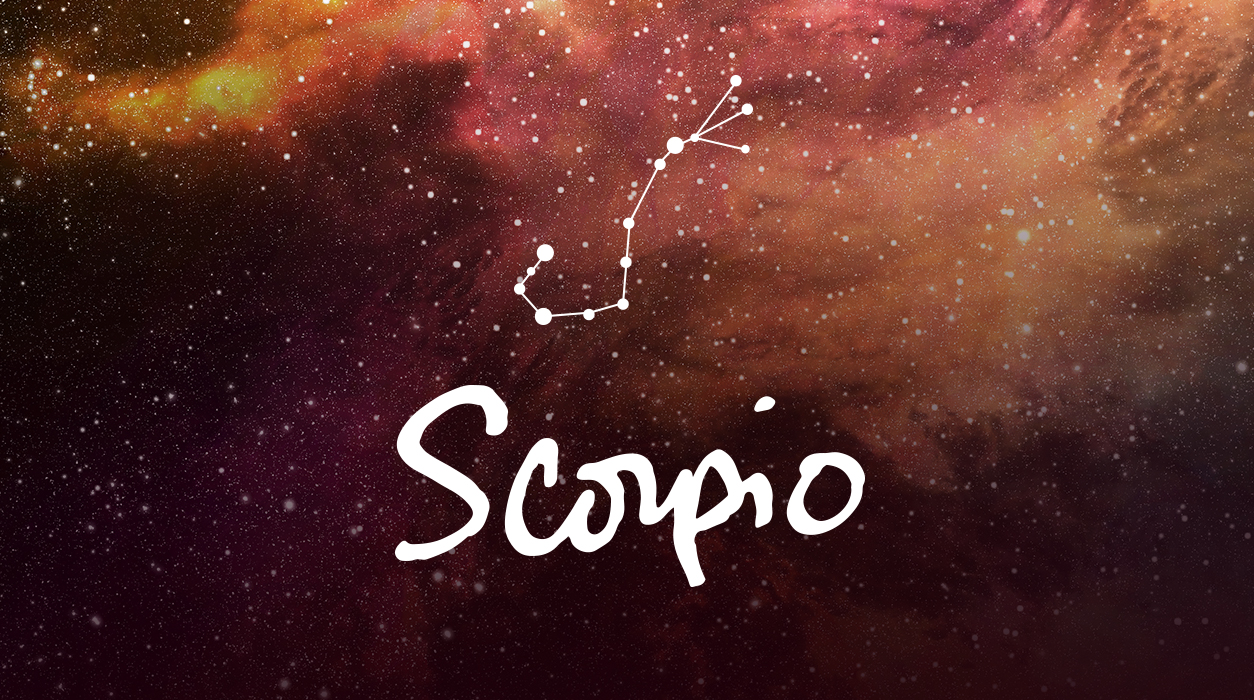 A Note from Susan Miller
march 2019
Dear Reader,
You might already know that I love posting on Twitter (@AstrologyZone), and I am also on Facebook (Susan Miller's Astrology Zone). What is new is that in December, I added Instagram to my regular social media posts (@Astrologyzone). I have been having fun reading your comments and seeing how the planets are influencing your life.  I had joined Instagram in 2012, but in intervening years I had not been posting there, but now I am enjoying going on Instagram almost every day.
Your Horoscope by Susan Miller
In March, your personal life will take center stage, so step away from your desk and muse about how much better you can make your life, starting now. You have a lovely new moon on March 6 in Pisces 16 degrees in your fifth house of truelove and romance.
If you are single, this is sensational news. You must go out and circulate. Leave the office at a decent hour and be eager to welcome new people into your life, as this is the most important new moon of the year to start a new relationship. Be open to those who are different than the picture you have held of the person you assumed you'd marry someday. You are most likely to meet at a party or other social event.
The new moon on March 6 is conjunct Neptune, a highly romantic vibration, for Neptune is the planet of sweet, unconditional love. Think of a new moon as a portal of energy that opens opportunity in the ten days that follow. The actions you take at that time have the power to affect your life for a year or more, and this month's new moon is all about your private, emotional life. You will be idealistic and in a dream state, putting you in the ideal mood to invite love in.
The Sun, new moon, Neptune, and Mercury are all in highly imaginative, emotional Pisces, a water sign like yours, dear Scorpio, so you could not wish for a better new moon. Pisces and Scorpio are wildly compatible, indicating that you will absorb the beauty of this month's lyrical energy easily and naturally. If you are already in love, you will have time now to enjoy one another and to bond closer.
I love that your love sector (fifth house) will be the hub of activity, generating events like parties, gatherings, charity events, museum visits, lunches and dinners, and other fun activities, even travel. The Sun and new moon will unfold their petals in two directions—first to Mars in your seventh house of marriage and serious commitments, indicating that if you have been dating seriously for some time, you seem to be getting serious now about taking the next step.
If your birthday falls on November 8, plus or minus four days, you will feel the energy of this new moon directly and benefit from it in a big way. The same is true if you have 16 degrees Scorpio rising or the natal moon in Scorpio at 16 degrees, for you, too, will benefit enormously. Also, look to see if you have a natal planet at 16 degrees Scorpio, Cancer, Pisces, Taurus, Virgo, or Capricorn, for that planet will light up at this new moon.
Mars will be in your partnership sector until March 30, so if you're in a relationship, all month you will have your romantic partner on your mind. If you're not involved, there is another way this could work out. If you have a creative job or you work as support staff to a creative artist, you will be in your element, working at peak performance as you generate one idea after another. If you are an actor, you have the ideal planetary pattern to score a big role in an audition. The partner I see may be your agent, head hunter, business partner, writing partner, publicist, social media manager, accountant, bookkeeper, lawyer, or other professional. This person will be a gem for you this month.
On March 21, you will have one of the best days of the month, for Venus and Jupiter will be in sync. It's a five-star day, which will bring fantastic financial news, possibly related to help from family or special luck when dealing with real estate or desired items for the home that you may find at a bargain. March 21 will shower you with shimmering rays.
Conception and pregnancy are found in the fifth house too, the part of your chart that will be so lit up at the new moon March 6, but there is one sticky little problem. Mercury will be retrograde all month, from March 5 to 28. If you conceive naturally, it will be fine, and all things will go well.
If you are thinking of using in vitro, a very expensive procedure, I would put off doing so until May. I wish you didn't have Mercury retrograde in the fifth house of conception, for you do have the planetary power you need to get pregnant. I just don't like entering into a very expensive procedure when Mercury is out of phase. This is your call for I am of two minds. This new moon is quite powerful.
This new moon will also reach out to your third house of communication, and powerhouse planets Saturn and Pluto are both within orb of the new moon and are super friendly. This suggests you may make a promise to someone—you may receive or give a proposal for marriage, or you may be in the middle of an important business deal.
For almost any reason, you may be asked to sign a contract, but that's always a no-no during Mercury retrograde. Some of my friends rush to act on the date after Mercury goes direct, but that's actually the worst time to do so. Mercury sends out his most scrambled, jumbled messages at the start and end dates of the retrograde. Clearly rushing to do things at the start (March 5) or end (March 28) of the retrograde is a bad idea. Leave a space of as many days as you can muster on the front and back dates (the bookend dates). This is why I don't want you to sign a contract this month, and it appears you will be asked to do so. I would prefer you sign on April 14, or if you must do so earlier, April 2.
If you can't wait—say, because you need to sign a lease—then do so, but know that you won't be in that apartment (or job) very long. Sometimes it is important to take the bird in the hand and go with safety, and that is okay, but know that the situation will not likely pan out as you expect.
The only exception to this rule to never take a job when Mercury is retrograde is if you take a job with a former boss or company you worked with a long ago. You can accept an offer now, for you would simply be continuing that relationship, not starting a new one. You know each other well, and you have a fine history together.
There is more news this month, and it is huge. On March 6 (the same day as the new moon), Uranus will move into Taurus for the first time since 1934 to 1941. This means the influence will be brand new to you and most people living today. Uranus takes 84 years to circle the Sun and all 12 houses of the horoscope, spending seven years in each house this planet visits. The seven years Uranus will be in your marriage and partnership house will be from March 2018 until April 2026.
Uranus is the planet of all unanticipated events and surprises, independence, innovation, impulsiveness, creativity, rebellion, chaos, and disruption. Uranus is considered the higher octave of Mercury, and by that I mean, Uranus takes the objective information and rational thinking that Mercury provides and resynthesizes it in a new and original way. Uranus brings its inventions into the realm of genius.
The way Uranus usually delivers news is by striking unexpectedly, like a thunderbolt, and sweeping away anything this planet feels has outlived its usefulness and is no longer relevant to your future. You will be hosting Uranus in your marriage house for seven years.
My father was born with this aspect, so I can show you how well it worked out for him during his life. Let me say right now that he adored my mother and she loved him with all her heart, too. They were married 46 years when he died. Uranus rules people who are visionaries and ahead of their time, and that was my mother—she studied astrology through a correspondence class for eight years and then continued her scholarly research for many more years. She never talked about her interest in astrology nor did consultations. She said it was not accepted by society.
She used to tell me that at first my father would make fun of her interest in astrology while they were dating. (They dated ten years—my mother was 11 years younger than he.) She would tell me that my father stopped deriding her when she was proved right so often that he could not deny there was something to the subject.
I might as well tell you the story. My father's young brother, Peter, was lost in the World War II Normandy invasion, and the family had not heard a word from Peter for weeks. My mother asked my father, who she was dating seriously by then, if she should look at the horoscope charts to come up with an answer. She told me my father said sure, go ahead, tell me what you see.
My mother predicted that Peter was well, that he survived the that battle, and that they would hear on such-and-such a date and time, which turned out to be precisely true. I was not born yet, but my mother told me that the family was frantic not having heard from Peter and was relieved when a telegram arrived with good news on the very day my mother had predicted. The bad news was that Peter's entire platoon was wiped out, and only my uncle and his friend survived. To this day, he refuses to speak of his experience. He just shakes his head, and through gesture tells me it is much too sad for him to reflect upon.
With Uranus in the seventh house during the coming years, you will be attracted to someone who is far ahead of society—someone of genius quality—who is not afraid to be his or her own person. My father's mother (my grandmother) wanted my father, the eldest, to marry an Italian girl like the rest of the family, but my mother was German. Uranus in the seventh house often gives a partner with a very different background from your own, and you find that difference wonderful. (My mother and grandmother turned out to be best friends, with wonderful chemistry. My grandma lived upstairs from us in a brownstone in New York.)
You might feel impulsive with Uranus visiting this part of your chart over the coming years, until April 2026, and you will need to hold yourself back, as that is not one of the more positive sides to Uranus. On the other hand, as we get older, we know what we want in a mate, so if you feel sure, you may shock family and friends by getting engaged rather quickly. If you feel ready, do get engaged, but not this month when Mercury is retrograde.
By the time you get to the full moon in Libra, March 20, you may find you are less energetic and perhaps fighting off something—perhaps a cold. Take it easy, and don't push yourself (which I know, for a Scorpio, is hard to do). If anyone has kept a secret from you, the full moon in the twelfth house will force it out in the open.
Creative work that you may have been doing in your cozy sanctuary, alone and in solitude, will bring impressive results, and within four days of this date, you will be ready to reveal it to the world. This is also the point of the month when you may decide to attend to medical or psychological needs. Your timing would be perfect, too.
I love the very next day, March 21, when you will have one of the best days of the month, for Venus and Jupiter will be in sync. It's a five-star day, which will bring fantastic financial news, possibly related to help from family or special luck when dealing with real estate or desired items for the home that you may find at a bargain. March 21 will shower you with shimmering rays.
Alternatively, you can use the lovely vibrations of March 21 to entertain friends and family on this day or over the coming weekend, Friday, March 22, or Saturday, March 23. Your party will be enchanting, and the talk of admiring guests for weeks and months afterwards.
SUMMARY
This could be one of the most romantic months of 2019 for you, and possibly your favorite one. On March 6, you have Mercury, Neptune, the Sun, and new moon in your fifth house of truelove in a beautifully poetic alignment. The Sun and moon will be reaching out in a friendly, warm way to Saturn and Mars, indicating you might find an exciting new love interest that you will welcome into your life for a long time. Mars is in your marriage house, so your new amour could well be someone you consider marriage material. By all means, take time to circulate rather than stay home inside. If ever there were a time to see what life holds for you, it's in March, after the new moon, March 6.
That date, March 6, is significant for another reason—Uranus, the planet of often sudden and unpredictable change, will move into Taurus and will be in your house of partnerships for the coming seven years. Admittedly, you might be coaxed to passionately and spontaneously get married sometime during the time Uranus will be in this house.
There are other ways this could work out. You could be drawn to a highly creative, innovative, independent, or idiosyncratic person who would bring a great deal of stimulus and color to your life. Or instead, this trend can be used in business, where you have a client (or represent one) who has many facets that will fascinate you.
Mars, also in your partnership sector, will stay for his typically shorter time, only a few weeks, until March 30. (This trend started last month on February 14.) Mars will send friendly signals to Saturn and Pluto in your contractual agreement house, a good sign for lasting stability.
If you are trying to reach accord with a special someone in romance or with a client in business, you may hit snags. Mercury will be retrograde all month, from March 5 to 28, so you may be subject to misunderstanding or miscommunication. You can talk and pinpoint areas that still need to be discussed and agreed upon, but you would be wise to table your signing of anything until April. (I suggest April 14 or as a runner up day, April 2.)
Secrets will be the subject of the full moon on March 20. You may find out that someone has kept something from you, or just the opposite—one of your secrets may come out, perhaps deliberately, say, if you have been planning a big surprise. This full moon is positive, so what you don't expect to come up could make you smile.
On March 21, Venus and Jupiter will be in ideal alignment, indicating that if you are looking for a new apartment or house, you may find the perfect one and at the right price, too. If, alternatively, you are decorating, shop on this day, for the beauty you find will take your breath away. You'll come home excited with shopping bags filled with beautiful items. This is a rare day—use it. If you need funding to pay for your dream, again, seek it today, for you are likely to find it.