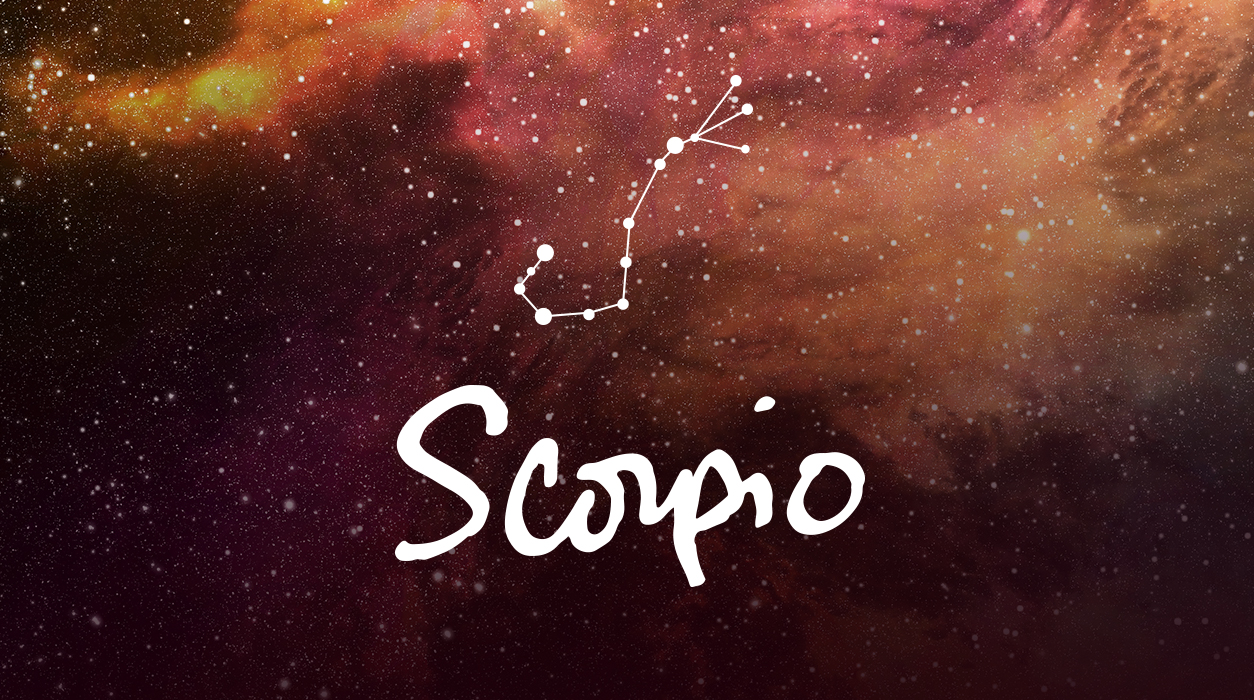 Your Horoscope by Susan Miller
Your income is about to change, in part or completely, due to the coming full moon lunar eclipse in Sagittarius, 16 degrees, on June 5. It may be that one of your major projects is about to finish now, so you won't have income from that particular source any longer. Lunar eclipses, always arriving as a full moon, bring closure or finish. The universe does not tolerate a vacuum, so it will always rush to fill it, which means you will soon have a new source of income to replace that former one.
Mars and Neptune, traveling together in mid-degrees of Pisces, will be at hard angles to the full moon in Sagittarius, your earned income house. Mars and Neptune will also be in conflict with the Sun and Venus in Gemini, traveling together in your eighth house. That eighth house rules credit cards, loans, taxes and tax refunds, commissions, royalties, severance, inheritance, venture capital, government stimulus checks, insurance premiums and payouts, mortgage and bank loans, division of property in a divorce, child support payments, and other court settlements—you get the picture.
When you add hard aspects from Mars and Neptune to an eclipse that is addressing financial matters, due to Mars, you get the possibility for heated arguments about money. If anyone has tried to hide financial information from you, however, an eclipse like this (with Neptune active), will provide a full rundown of truth, because eclipses are known to put a floodlight on information that may have previously puzzled you. The truth you receive may come from an outside source and not likely from the person who has been concealing the information.
Ask for backup proof if you feel something is amiss. Neptune can be a lovely planet that adds imagination in the arts and supplies strong compassion to make us want to help those who suffer. However, when you add Neptune to an area of the chart that is based on facts and figures, the result can be troublesome. With Neptune, you need hard facts to be sure you are not misinterpreting all that you see. Those who want to hide money from you will give you excuses, such as, "I am not good at record-keeping so I don't have any," or, "My accountant has them and is on lockdown." Keep pressing for records.
Someone you are dealing with over a financial matter may be in fantasyland—if this person owes you money, he may be thinking if he delays long enough, he won't have to pay you. (That person could be a woman and not necessarily be a man.) Is this person crazy? As a Scorpio, you have plenty of patience and will never stop asking for the money.
Now for the happy news about your finances at the June 5 eclipse. The planetary ruler of your solar second house of earned income is Jupiter, planet of good fortune, so as a Scorpio, you know how to make money. You know this quality about yourself—you are street smart, and you know how to find sources of income when you need or want to, even when others cannot.
These days, Jupiter is orbiting shoulder-to-shoulder with Pluto, and like Jupiter, Pluto is a powerful financial planet in its own right and is associated with very big money deals. (The unprecedented trillions of dollars the US government recently sent to help certain US citizens is clear evidence of Jupiter working with Pluto.)
The collaboration of Pluto and Jupiter is a rare configuration that happens every 13 years. Despite millions of people being out of work because of factors related to the pandemic, you can be the exception to the rule and actually earn good­­­ money during this period. Jupiter and Pluto will be in conjunction until late December and then spin off, not to meet again until 2033. For now, keep looking for sources of new income—your outlook is strong.
This month, Mars and Neptune are in a positive position to Jupiter and Pluto, still another indication that you can find pots of gold if you look for them. If you are in the workforce and want to change jobs, own your own company and trying to drum up new business, or hope to find a new job because you are out of work, give your efforts a big push from June through August.
You are among the few signs that have a good outlook for finding a new source of income, so don't be shy about asking for the salary you feel you deserve. The amount you get might be more generous than you expect
Mars will remain in compatible Pisces until later this month, June 27. That tells me you have every reason to be successful in finding income. Pisces is one of the very best places for your secondary ruler, Mars, to be of help to you. At the same time, Jupiter and Pluto are in compatible earth-sign Capricorn. When Mars and Pluto, your two rulers, work together in harmony, you tend to do well. You have that now!
Once Mars leaves Pisces, he will enter Aries, not for the usual six weeks, but for six months, from June 27, 2020, to January 6, 2021. That's a really long visit to Aries, and the reason is that Mars will go retrograde (a weakened state) from September 9 to November 13, extending Mars' stay in Aries. Mars will occupy your work-a-day sixth house while in Aries, so this tells me you will be very busy on the job, or if you are self-employed, on one big project or a number of smaller projects. If you are currently unemployed, it seems you won't be out of work for long. No matter how I slice and dice your chart, your outlook for finding work and being paid well is excellent. Be confident.
By the way, the fact that Mars will be in Aries, an entrepreneurial sign, suggests that you will be working on something very new, possibly at a start-up or a special division in a traditional company. Being a trailblazer will teach you so much—this sounds like fun.
Another eclipse is coming, this time a new moon solar eclipse due on June 21, which is also the solstice. The importance of an eclipse falling on the solstice means the eclipse, in Cancer zero degrees, will be super strong. This eclipse will fall in your ninth house of foreign people, foreign places, international relationships, immigration, and citizenship matters. Alternatively, you might hear news about the media, and this could be related to publishing, broadcasting, or legal matters. The ninth house also rules your efforts to become educated and earn an advanced degree. One of these areas will be vital to your progress now, and you will likely see a breakthrough in that subject area. If the lunar eclipses bring an ending (June 5) then solar eclipses like this one (June 21) will bring a fresh beginning.
As you go through the month, keep your antenna up for a foreign person in your sphere who could be very helpful to you on June 21 or in the two weeks following that date. Normally you would be traveling under this type of eclipse in June, but perhaps you will instead be traveling virtually, via Zoom or email. People who are based overseas will be lucky for you.
Again, your finances show the possibility for growth, for on June 21, Venus in your eighth house of other people's money will receive a golden beam from Saturn, the planet of security and stability. If you are worried about paying the rent or your mortgage, it seems the money will appear through work (very possible) or from a family member who loves you and will want to help you. (Watch for this luck to happen on or just after June 21.)
While every Scorpio will have something to cheer about with this June 21 eclipse, if your birthday falls on October 23, plus five days, you will have a double-dip of pleasure and cause for more celebration. The same is true if you have Scorpio rising or the natal moon in Scorpio, in both cases at zero to five degrees. If you have a natal planet between zero and five degrees of Scorpio, Pisces, Cancer, Taurus, Virgo, or Capricorn, that planet will light up, and you are likely to be happy with the news. (I am not sure what the news will be, for I cannot see your unique chart, but you do need to keep your cell phone powered up!)
Part of the maddening part of June is the high number of retrograde planets at play. Right now, we have Venus retrograde, which could slow down the speed in which payments to you are made. Venus will go direct on June 24, so that's a relief. Venus holds sway over your partnerships and agreements, so it may be that business collaborators or partners were not performing well for you over the past month (since Venus went retrograde May 12), or that romantically, your partner has been out of work or for other reasons seemed distant and not very affectionate. No matter—that will likely clear up at month's end.
Mercury is about to retrograde too this month, from June 17 until July 12. If you need a new car, computer, smartphone, headphones, air conditioner, kitchen appliance, or any other electronics, you need to buy it immediately. For the best luck, purchase your expensive item early in June, and make sure you stay far away from June 17, the date Mercury goes retrograde. Also, if you can avoid signing papers until after Mercury goes direct in mid-July, leaving a space of days from the date it goes direct, July 12, that would be wise.
Sometimes when we are under stress, we have to sign an employment agreement or a lease on a new apartment at the wrong time. If you must, you must. This only means that you might not like the situation you are entering and that it will likely turn out to be a much shorter-lived situation than you assumed. That may be okay with you, for as the saying goes, a bird in the hand is worth two in the bush. You can always change the situation by leaving later.
Neptune will go retrograde on June 22 until November 28. Nevertheless, you may hesitate about a love relationship—someone you are in the early stages of dating but not committed to yet—during the Neptune retrograde. Neptune is the natural ruler of your solar fifth house of truelove. You may also be vacillating over whether to have a baby, or if so, when. If you are worried about money, that does not appear to be a long-term concern because your outlook is so strong.
We always feel the retrograde movements of Venus, Mars, and Mercury more than we do those of the outer planets because Venus, Mars, and Mercury orbit close to earth. We tend to sit up and take notice when those planets are resting and not sending their usual support.
Jupiter went retrograde last month on May 14, to stay until September 12. Jupiter, as said earlier, has sway over your income, so your earning power is likely to get even stronger by mid-September through the end of the year.
Saturn went retrograde last month, May 10, to stay until September 28. Saturn is briefly in your home sector but due to leave that house July 1. Saturn will return on December 16 to stay for two years. If you move or buy a house, make sure you can cover the costs—don't reach beyond your means.
Pluto went retrograde on April 25 and will go direct on October 4. Financially, your deals will improve after October 4, but I see a second wave of the coronavirus in October, November, and most of December, due to Pluto's renewed strength. Pluto rules viruses and masses of people. (Yes, it also rules big-money deals.)
If you look at this list, we have six out of eight planets going in reverse during at least part of this month, and that means the pace of life will become slow. Although the governments of the world are thinking this is a good time to reopen businesses, those decisions will likely be reversed in at least some regions. I say this because all the reopenings are taking place during a season replete with retrograde planets.
As said, you don't feel the outer planets when retrograde as strongly as you do Venus, Mercury, and Mars.
What concerns me is that Mars will retrograde later in the year, something that happens every two years. The last quarter of the year is when many companies introduce new products in anticipation of holiday shopping in December, and Mars will retrograde from September 9 to November 13.
To make matters worse, Mercury will go retrograde again from October 13 to November 3 in the middle of Mars' retrograde period (September 9 to November 13). This will make Mars' impending retrograde even more frustrating. Mars is the planet that gives us the energy and drive to excel and compete to win. When you launch a product or service with Mars retrograde, the process turns out to be arduous and harder than usual to get it off the ground and into the stratosphere.
Let me tell you something. When Mars is moving in strong, direct motion, he normally takes two days to go one degree. When he is getting close to the date, he will turn retrograde (approaching September 9 in this case), it takes little Mars 12 days to go one degree. In the middle of his retrograde orbit, he goes a little faster, taking him four days to go one degree, but that's still double the travel time Mars would normally take.
We all will feel like we are walking through glue, but in the case of Aries and Scorpio, the impending Mars retrograde in September through mid-November will be especially pronounced. If you need to launch a new product or service, do it in your best month, August, or later, in your other sparkling month, December.
—————————————–
Please Note: On October 1, 2020, there is a full moon in Aries 9º, not Aquarius 9º. We apologize for this error in our 2020 calendar.
——————————————
SUMMARY
In a global economy that is tanking, everyone, of every walk of life, is concerned about money. You are among the few signs that have a good outlook for finding a new source of income, so don't be shy about asking for the salary you feel you deserve. The amount you get might be more generous than you expect, because Jupiter, the ruler of your second house of earned income, will be conjunct Pluto, a planet associated with big financial packages.
If you have been out of work, on June 5 you will have a full moon lunar eclipse in your second house of earned income, so you will see the culmination of a financial matter within five days of that date. An eclipse usually triggers a change in one's source of income, so you might have to give up one source for a better source, which will come to you if you keep looking. Alternatively, you may find a temporary job or full-time work now. You may also be able to pay a large bill, much to your relief.
It appears you will need to be careful with spending, as the Sun and full moon will both be in conflict with your ruler Mars, which is in your fifth house of love and leisure activities. Right now, the entire world is living a more Spartan life, and you will do so as well if it keeps those who depend upon you safe.
While you stay inside, Mars, currently in Pisces, a place he entered on May 24, will encourage your creativity. Mars will not be back to your fifth house for two years, and that is the area of the chart that is considered the repository of your most artistic and imaginative ideas. You have Mars to help you now, and you won't know what you have inside you until you experiment—with a paintbrush, pen, musical instrument, camera, computer software, or other creative tool. Your chart suggests your writing, in particular, may generate your very best results.
This month has a second eclipse on June 21, and this will be a new moon solar eclipse in Cancer on the solstice, making it all the more powerful. Cancer is a water sign like yours, so this eclipse will blend well with your Sun, especially if your birthday falls near October 21. It looks like you will like the opportunity that arises after this eclipse appears. You may be speaking with VIPs in government, media, academia, the judicial system, immigration officials, or people at a distance who you are working with on a creative project as a result of the eclipse. You might be communicating with executives in foreign countries, possibly about a new media or academic project that you are collaborating on.
There will be obstacles, for the Sun and full moon eclipse will be in an out-of-sign clash with Mars, your ruler. You can untangle any glitches with some experimental thinking and a bit of trial and error. Mars can create conflicts over money, so if someone has been stashing away money that is rightfully yours, you will have to demand backup—Neptune will spread mist over all the facts, so you do need to see the files and records.
Finally, you appear to be taking on more responsibility at home, such as helping a parent or other family member who needs your assistance. It may also be that you were getting ready to buy, sell, lease, or make repairs and other changes in your home before the pandemic hit and put everyone in a frozen state. Venus' friendly glance at Mars suggests you will have the money you'll need to move ahead with your plans as you continue to move forward this year. Be patient. Mercury is retrograde anyway from June 17 to July 12, along with an entire slew of planets.
During retrogrades, we are urged to go back to revisit, reconsider, and polish up projects we already have finished—can they be made better? If you think so, you will have the time to perfect them. If you planned to launch something new, delay the launch to August or later, in December.
If you are looking for a new job, go back to people you know and reconnect—they will be happy to hear from you, and there may be projects you can do together in the near future. People from your past are lucky for you now.