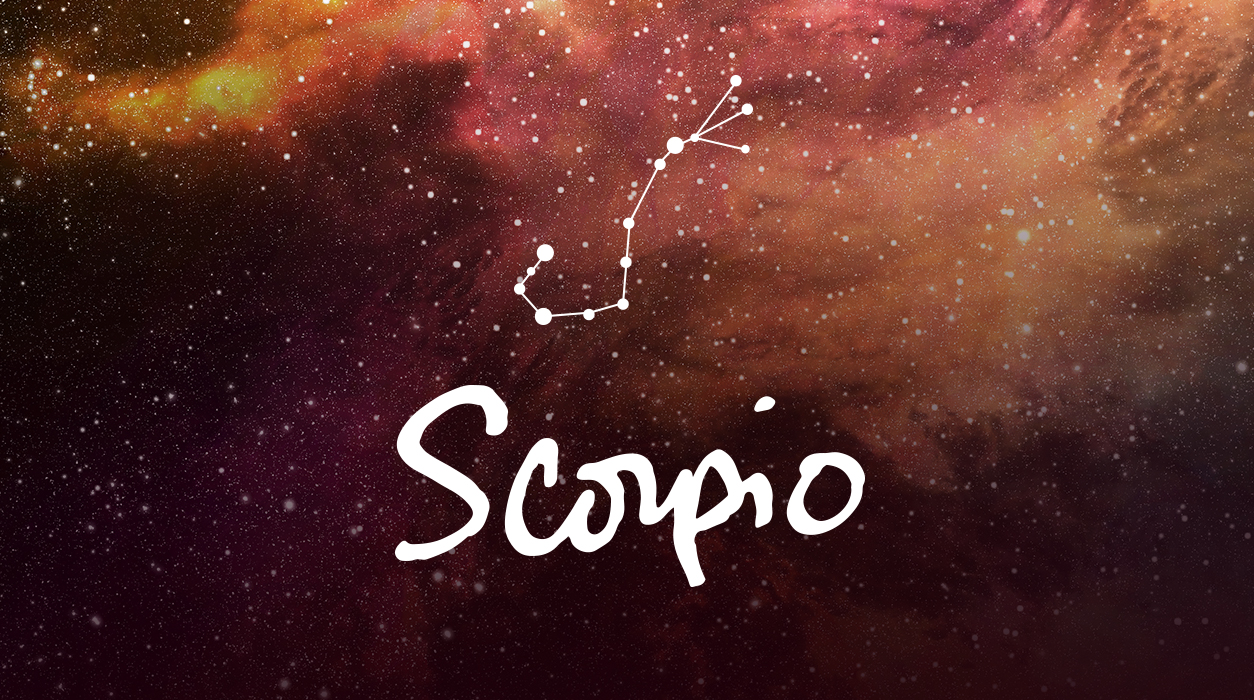 A Note from Susan Miller
JUNE 2019
Dear Reader,
Do you believe in miracles? I do, and I found out that I am not the only one. Albert Einstein once said. "There are only two ways to live your life. One is as though nothing is a miracle. The other is as though everything is a miracle." Albert Einstein said he chose the latter. My own life has been one of high contrasts, with very deep lows (especially in regard to my life threating birth defect and the many surgeries it took to get me well as a teenager), but I also have had the highest highs to celebrate. The contrast has made me grateful for every day I live—that was never a guarantee. I had to learn to walk again, and it took years.
Your Horoscope by Susan Miller
Scorpio is known to be a talented negotiator and is also excellent at attending to financial matters, whether for clients, yourself, or as a strategic financial planner, broker, or manager at work. This month you will prove you have these talents in spades. You will begin to think about your own personal finances after the new moon arrives on June 3 in Gemini, 13 degrees, and you'll continue thinking strongly about money for several weeks.
This new moon of June 3 might well deliver the promise that this year has held for you from its start, namely, that 2019 could well be a year of considerable financial reward for you. I say that because you have Jupiter, the giver of gifts and luck, in your solar second house of earned income partnering this month with the Sun and new moon in your eighth house of other people's money. Like any other new moon, you have to show your willingness to work toward success, but this new moon will open the floodgates to help you see your bounty.
As the month opens, you may be negotiating better benefits with your employer, such as a solid health insurance policy, flex time, more vacation days, tuition-matching funds, a year-end bonus, or even equity in the firm. There are lots of options you might be investigating now, depending on your experience and the type of job you have or may be vying for at another company. If you have your own business, you may be negotiating a contract with a client for a project you will start soon or as a joint venture of two companies, yours and theirs.
With Jupiter, the giver of abundant gifts and luck, prominent, you are likely thinking big and broad. While you are concentrating on finances, review your homeowner's or renter's insurance policy to see if you need to make any changes. Other areas to study are recurring costs, such as your cable network subscriptions and your provider for your cell phone and Internet use. It's always worthwhile to call to talk to customer service to see if you are on the right plan and to inquire about the possibility of getting a better deal. I know I am singing to the choir here because you already know this to be true. I am simply reminding you.
If you received an extension to file your taxes, you might also be finishing up your tax return with your accountant this month, and if that is the case for you, no doubt you will feel a great sense of accomplishment. If you are not thinking about taxes, you may be talking to your lawyer about an inheritance or a will. On the other hand, you may be seeking venture capital for a business you want to start or are running now. If you are in college, you may be applying for financial aid or a scholarship. One way or another, money is on your mind, and it is the right month to attend to these matters.
The one little drawback will be Neptune's difficult position toward the June 3 new moon from your fifth house of creativity. If you are a producer or director, watch your spending closely as it will be all too easy to go overbudget with Neptune sending out his beautiful, but ultimately confusing, mist during most of the month. The same house that rules creativity rules love and children. Don't loan money to your sweetheart (married Scorpios need not be concerned for if you are married, you are not part of this aspect, but single Scorpios are), and if you have children, you may need to spend more than you expected this month. Keep track of the spending for them to avoid credit card sticker shock.
This new moon of June 3 might well deliver the promise that this year has held for you from its start, namely, that 2019 could well be a year of considerable financial reward for you. I say that because you have Jupiter, the giver of gifts and luck, in your solar second house of earned income partnering this month with the Sun and new moon in your eighth house of other people's money.
Crooks are attacking not only credit cards but bank accounts, so with Neptune active in regard to your money, make sure no one has put unauthorized charges on your credit card or printed checks pretending to be you. (Are you horrified? Yes, thieves are doing that, too. If you don't believe me, ask your banker, and you will get an earful of what has been going on.) I will add here one last piece of advice—don't let anyone make financial decisions for you without you being present and active in the discussion. No one can possibly guess your heartfelt choices, so voice them. If you get push back, be insistent. As long as you are vigilant you will be fine.
The full moon on June 17 may bring you your biggest financial bounty. Again, Jupiter will be taking a starring role by orbiting very close to this full moon, making it an abundant, magical moment of the year. This full moon will light your solar second house of personal finances. Said another way, the money ruled by your solar second house is yours that you need not share with anyone—not a bank, a credit card company, an investor, partner, or any other individual or institution. (If you have been reading closely, the new moon, which will exert a strong flow for ten days, will light your house of other people's money, but the full moon will enter its attention on your personal finances.) Happily, your solar second house is the one area of your life due to see over-the-top abundance this month. Uranus is within ten degrees of what astrologers call an out-of-sign trine (the most heavenly aspect possible), which suggests you might be thrilled and surprised by what occurs.
While all this is going on, both your rulers, Mars and Pluto, are in travel houses, so it seems you will be able to duck out of town for a distant, possibly foreign, trip, for Mars is circulating in your ninth house. You'll want to be near water, for Mars is currently in Cancer, a water sign that blends perfectly with your Scorpio Sun. You will crave time away from your calculator, and a trip may be the perfect anecdote.
One day not to go will be when Mars and Pluto will be at loggerheads—June 19—for your trip would be anything but smooth.
In addition to not traveling on this day, don't sign a contract on either June 14 or June 19, for you would never want to build these planets' conflicts into the birth of your venture. (On June 14, Mars will oppose Saturn, not great for contractual agreements.) Choosing a day to sign papers is so very important in astrology—the aspects of the day you choose affect the future of your venture for its entire term. If you have my Year Ahead 2019 Astrological Wall Calendar, I put in plenty of advice so that you can plan well in advance. I write every word.
Now let's talk about a happy, romantic day, which will be June 13. If you travel on this day for a long weekend of rest and you are single, you may meet someone new, or if you are attached, this would be an ideal day to drive into the country to a restaurant at an inn known for superb food and a cozy candlelit environment that you both can enjoy.
At month's end, I love June 27, when Uranus will be in ideal angle to the Sun. So many exciting things could happen on this day! You may hear great career news (because the Sun rules your tenth house of career) or you may be working on your apartment and come up with a wonderful design choice to make your home look precisely you in every sense. (Uranus rules your home.) Your partner might have a surprise for you too, and if so, you'll love it. Spontaneous travel may factor into this wonderful day as well.
SUMMARY
This month, you will be focused on money, and you may find that you will be negotiating quite a bit. Scorpio likes to be prepared, so before you enter any negotiation, spend time mulling things over on your own before you meet. Having a goal of what you hope to agree on often makes all the difference. Neptune, the planet that can produce fog on occasion, will be active and might confuse the financial deal you are crafting. Get all deal points in writing before you enter talks. Ask your lawyer to work with you to come up with points that might be missing in the deal or ones that need clarification.
The full moon of June 17 could bring you wonderful, surprising financial news that you won't see coming. It will relate to the fine work you've already done. In other words, you will earn it the old-fashioned way, putting in a fine performance and building a reputation for excellence. The reward should be substantial, for this will be one of the most generous full moons of the year. It looks like you will be ready to take financial action or make a financial commitment. Also, at the full moon you are likely to finish writing checks to those you owe.
Indeed, by this full moon, you will be closing the book on an important financial deal or commitment, and your timing will be perfect. Next month, Mercury will be retrograde, never a time to make important announcements or choices, nor to shop for expensive items, especially electronics. It would be better to wait until August to resume talks and actions should you run out of time in June. Furthermore, two eclipses are due in July, the first one coming as a new moon solar eclipse in Cancer on July 2 and the other, a full moon lunar eclipse in Capricorn July 16. Those eclipses will bring some unexpected changes for everyone of every sign. You (and the rest of us) will be asked to adjust almost instantly.
The wonderful part about this month's full moon on June 17 is that it is within range of Uranus and comes with a goodie bag of surprises, among them, financial ones that will make you smile.
Travel will be a major theme this month too, for Mars, your ruler, will tour Cancer, a highly compatible sign to yours. You will feel in your element, dear Scorpio. One of your most romantic dates of the month will be Thursday, June 13, when Mars in Cancer will reach out to Neptune in Pisces, another water sign, spreading a lovely vibration of unconditional love and encouraging deep feelings of affection for your sweetheart and children. Choose a sunny seaside location that offers a beach with powdery, snow white sands strewn with pretty seashells and shaded with colorful umbrellas. The soft sound of music in the background will complete the picture. You'll feel sexy and desirable, confident and happy, making the perfect start to a four-day weekend if you can get the extra days.
Another perfect time to be on a vacation, especially if you have a partner, will be June 27, when your partner will surprise you with an idea of a place to go or a special something to do together that you'll love. The transiting moon will be in sensuous Taurus, the sign on the cusp ruling your mate or established partner. Let your other half (in love or business) take the lead while you sit back—you will be glad you did. Also, on this day, news about your career and money will add icing on the cake.