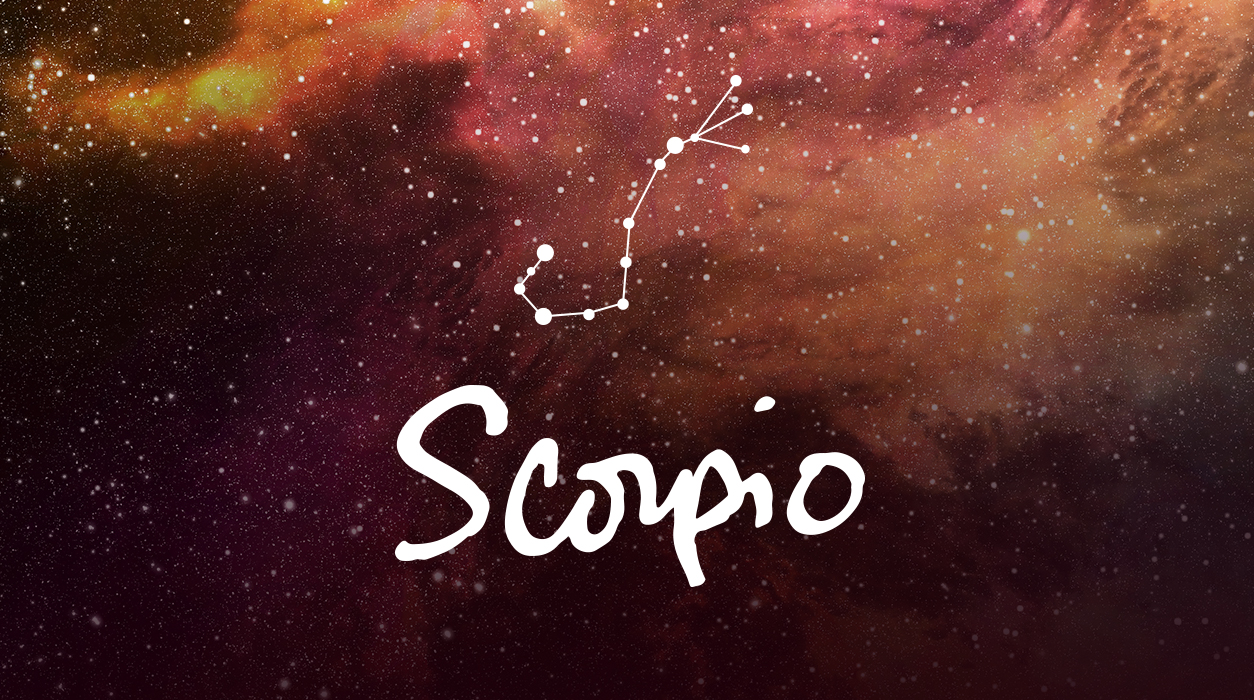 Your Horoscope by Susan Miller
Your chart is speaking clearly these days. Planets have been gathering in Capricorn in 2020, so wherever those planets are found in anyone's chart, that's a place of enormous focus. For you, that's your third house of communication and negotiation. Although 2020 has put a great spotlight on your abilities in this area, this trend first started gradually and silently many years ago.
Pluto, your ruling planet (one of two—Mars is your other ruling planet) entered Capricorn in 2008 and is set to stay until 2024. Pluto is the outermost planet in our solar system, so it takes him the longest to trace his way around the Sun. A slow-moving planet is always powerful, for that planet has more time to make his teachings vivid and indelible in your mind. Pluto is a shrewd planet, so his job is to help you understand how to communicate your thoughts and feelings accurately (perhaps lyrically and poetically, too) and to negotiate persuasively, a handy talent to have in life. Pluto is considered a wise financial planet, so during his visit to your third house, you might have developed an interest in studying finance. You may have found a financial advisor and taken classes in investing and money management—all to your benefit. If not, you still have time to do so and will get much out of your studies.
Saturn entered your third house to join Pluto in December of 2017 and is still there. Saturn is teaching you to be careful with words because words matter. You learned to be more articulate in all realms, including your personal life, business life, and on social media. If you hoped to write a book, business plan, thesis, complicated application, or a grant, Saturn has been teaching you to stick with your goal until you complete it. Saturn teaches the value of hard work, concentration, self-discipline, and sacrifice to achieve a big goal.
The universe wants you to sharpen your communication style now. Saturn and Pluto have been in this same communication-oriented area of your chart for a long time, so chances are you are well on your way to becoming more sophisticated in the way you articulate business, academic, or artistic ideas.
In December 2019, Jupiter, the planet of good fortune, entered Capricorn, joining Saturn and Pluto. Jupiter will add a note of luck and happiness, and you could find yourself in demand if you hone your communication skills—and perhaps even command a handsome salary. Jupiter will exit your communication house on December 19 of this year. In fact, Saturn and Jupiter will leave this house the same week, only two days apart, with Saturn leaving December 16.
From March 20 to July 1, Saturn took a brief detour from this third house area of communication when he entered Aquarius, your home sector, to give you a short preview of your life in 2021 through early 2023. You may have been thinking about whether you should buy a house or condo or renovate your current home, as two examples. The past weeks started you thinking.
What is your dream home-related situation? Are you a city person like me, or do you long to be in the country in a private location with a view of beautiful mountains or a serene lake or gently flowing stream? How important is it to you to have accessibility to well-stocked food stores, express mail services, hair salons and barber shops, gyms, hospitals, schools and colleges, museums, and concert halls, as well as cute little shops and boutiques to spark your creativity? Do you prize outdoor sports or hope to have a garden you can tend to and grow flowers or vegetables? These types of questions will become more vital to you as Saturn enters your home sector on December 16, 2020, for the coming two years—Saturn has not been there since 1991-1993. I feel most people love the environment they grew up in and look to replicate it in some way—you may agree or disagree.
At the July 20 new moon, Uranus will pave the way to an eleventh-hour breakthrough over a contractual matter. I believe a chunk of money will come to you as a result too, as Mercury rules your eighth house of other people's money.
Now let's look at Jupiter and Pluto, both financial planets. They will bring you the opportunity to make a generous profit from your ability to write, speak, edit, advertise, promote, or persuade. You may be putting together a podcast series, redesigning your website, developing a new app to bring to market, or putting your finishing touches on a book or screenplay. You may be writing, editing, speaking, translating, writing computer code, composing musical lyrics or poems, or working on a documentary film or an important front-page news story.
All our senses, and perceptions, about the world are found in the third house and are naturally linked to Mercury. By sharpening your senses, you may begin to communicate better. Notice the various shades of colors, as well as sounds of all things—from birds chirping, the sound of rain, and various kinds of music. Pay attention to textures, from soft to rough, and to different flavors you can taste that you've never explored before, from spicy to sweet. Sharpening your sense of sight, sound, taste, touch, or smell can help you refocus and intensify your emotions and sharpen your ability to observe the world around you. Dear Scorpio, these days, your communication abilities are on fire, and there is no limit to how much you can develop them.
As if having Jupiter, Saturn, and Pluto all crushed into your solar third house were not enough, you also have had a series of eclipses in this third house communication center, and in the opposite house on the horoscope wheel, your ninth house. Your ninth house is linked to publishing and broadcasting, academia, and legal matters, as well as international relationships and travel. Like the third house, it rules all intellectual activity—these two houses are where your golden nuggets lie.
Now, all these same communication-oriented areas will surface. Last month we had two eclipses, and we will have one more on July 4-5.
Here is quick review of last month. One eclipse came by on June 5, a lunar full moon eclipse in Sagittarius that may have affected your income. After that, there was a gentler eclipse on June 21 in Cancer, zero degrees, that put your intellectual ninth house in lights. Check above for a list of what the ninth house covers—one area will become important to you in July. If your birthday falls on October 23, plus five days, that eclipse was a good one for you, even if you don't see the truth of that immediately.
On July 4-5, we have a full moon lunar eclipse in Capricorn at 14 degrees. It will be the last one in a two-year series of eclipses in Capricorn-Cancer. You won't see another eclipse in this family of signs until 2027-2029. This eclipse is in a sign that blends beautifully with yours, but it will receive tension from Mars, which will be in Aries. Mars will square both the Sun in Cancer and the full moon in Capricorn. A 90-degree square like the one that will happen at the July 4-5 eclipse often suggests an obstacle will come up that will need to be remedied.
You are likely to be asked to sign a contract, lease, or other document on or near the July 4-5 eclipse. Don't do it. It would be wise to put off signing any document now. Don't give a verbal answer either. Instead, delay your decision until after July 12, and leave a space of days. I suggest you act on July 16.
If nothing happens on or very near the dates of this eclipse, July 4-5, watch July 22, when Mars will trigger the degrees of this eclipse and bring news.
The eclipse of July 4-5 will benefit you if your birthday falls on November 5, plus or minus five days. The same is true if you have Scorpio rising at 14 degrees, plus or minus five degrees, or you have a natal planet in Scorpio, Cancer, Pisces, Taurus, Virgo, or Capricorn at 14 degrees, plus or minus five degrees.
With Mars at odds with planets in your communication house the first week of July, you will likely need to change some of the language of the contract. Do not skimp on having a lawyer represent you. This situation could get legal quickly—by that, I mean that if you don't fix the language now, you may have to go to court over this contract eventually. It appears to protect the other side but not you, and so you need to rebalance things.
If you have a contract that you signed a long time ago, that contract could present problems this month. Things could get very turbulent, for Mars can ignite reactions on both sides. Again, having someone represent you will be vital, for Mars is the warrior, and the other side may be getting ready for battle, even if they are in the wrong. Keep in mind that the eclipse is in Capricorn, a sign that benefits you, but you will still have to take steps to communicate your thoughts through your lawyer or agent. Capricorn is a practical, no-nonsense sign, so being emotional would work against you.
You may be traveling this month as a result of the July 4-5 full moon lunar eclipse, but of course, the pandemic is making most travel impossible. You seem to yearn for a change of scene, and a short, quick car trip will do the trick. Neptune and Jupiter will be in ideal sync—a feature of 2020 because this aspect is so rare—so you will be happiest if you travel to a place near water, such as the seashore, a lake, or a stream, each ruled by Neptune. (If you are in a cold climate, go to a nearby, snowy location.)
Be sure to wear your mask when out in public. If you go away, choose an isolated location, for with Mars in your sixth house, your resistance could be low. We all have to stay strong! Mars is going to stay in this part of your chart until January 6, 2021, so you can't let down your guard.
A word about what Mars is up to seems appropriate at this point. On June 27 last month, Mars entered Aries, your sixth house of work projects. This tells me you will be very busy on the job. Although many people are out of work due to pandemic layoffs, I feel you can find work more easily than most. Your new job would not be a step up, but rather it will be on the same general level as your previous job. That may be fine with you, considering how rare good jobs are these days. You may find a full-time job, part-time job, or side job, or you might open your own business.
Aries is the most entrepreneurial sign of the zodiac, and Mars will tour that sign, your sixth house of work projects, for six months. Mars rules Aries (as well as Scorpio), so Mars is extra strong now. If you are not launching something new soon, perhaps next month (your best time to do so, after the new moon on August 18) then you may be working on something high-tech for a start-up company.
The problem with Mars is that he will go retrograde from September 9 to November 13, making that period a terrible time to launch anything new. Your best bet would be to place your new product or service on the market in August or wait until the end of November, leaving a space of time between the date Mars goes direct November 13 and the day you launch. December is a good month, too.
If you can possibly launch in the days that follow August 18, the new moon that day will be in your tenth house of honors, awards, and achievement—that would be ideal. Or if your product is artistic or highly imaginative, such as a music album or a movie, wait until the full moon in Pisces on September 1 to launch, but no later.
Let's move to address the July 20 new moon in Cancer at 28 degrees. This is the second new moon to fall in Cancer (last month we had a new moon solar eclipse in Cancer, zero degrees). This new moon is not an eclipse, but is nevertheless exceptionally strong and will open an opportunity in your ninth house, which rules international travel and relationships, academic pursuits, the media, and legal matters.
You may decide to travel again, but be careful—two US airlines have decided to book all the seats in their planes, including the middle seats, so social distancing won't be possible. At press time, the EU had barred Americans for travel to Europe, and even if you manage to get there, you may be prevented from getting home. A trip within your country could happen, or you may be working with individuals abroad, conversing through email and Zoom conferences. These days, there is no need to head to the airport—you can accomplish so much at home base and still enjoy the foreign influence of others.
There are other possibilities. You may finally get an immigration matter settled, or one involving a green card or visa. Or you may defend your thesis successfully and achieve your Ph.D. Your book may now be published, or your screenplay optioned by a major TV or movie studio.
Again, contractual agreements could be the topic of conversation. You may have to face the likelihood that talks might reach an impasse and that the parties will have to schedule a court date or arbitration to clarify the result.
The problem with this July 20 new moon is that Saturn will oppose the Sun and new moon directly, adding a dark cloud over everything. Saturn will say that you will have to stick to the letter of the promise, even if conditions have drastically changed and fulfilling the promise is unfair. Saturn can be crusty—he doesn't care.
Pluto will oppose the Sun and full moon too, so glitches will come up that will have to be remedied. The person you will be dealing with will be domineering and pushy, sure of himself, and unwilling to listen to your point of view. I know, this sounds exasperating. This difficult person is likely to be a VIP you will encounter at work rather than someone in your personal life. You will have to be strategic about what you say, not to inflame the situation more than it needs to be. There will be no point in kicking the hornet's nest. Wait—there is good news, too.
Despite the difficulties mentioned above, you will have extraordinary help from Uranus, currently based in your partnership (seventh) house. Uranus will send a shimmering beam to Mercury, the planet of agreements. You are lucky to have this aspect now when you do need something like this to untangle whatever comes up. We are talking about communication-oriented projects and contracts, and these are the areas that are precisely ruled by Mercury.
Uranus rules surprises, and this one will come from an intermediary, such as your agent, business partner, spouse, headhunter, accountant, lawyer, or someone who is representing you. On the sidelines, a friend seems to be helpful and instrumental, too.
Your breakthrough will come out of thin air at this July 20 new moon, much to your amazement. When Uranus contacts Mercury at this new moon, Uranus will pave the way to an eleventh-hour breakthrough over a contractual matter. I believe a chunk of money will come to you as a result too, as Mercury rules your eighth house of other people's money. This would happen after the new moon of July 20, so keep the faith and keep working to untie the knots you encounter—you can prevail.
As you see, although not easy, you can win this round. I want to point out that things generally don't resolve quickly on new moons. Difficulties often take six months to resolve, so have faith in your ability to untangle any problem that comes up. Over the past two years, under the tutelage of Saturn, you've honed your communication style and can persuasively, accurately, and effectively express yourself.
—————————————–
Please Note: On October 1, 2020, there is a full moon in Aries 9º, not Aquarius 9º. We apologize for this error in our 2020 calendar.
——————————————
SUMMARY
Since this year began, you seem to have been focused intently on a communications project. You might be working on a television or radio show or a series of podcasts, or you may be developing an app or writing a book, screenplay, business plan, or thesis. In July, you seem to be getting close to showing your work to the world.
Last month, you came through two eclipses. The first on June 5 occurred in Sagittarius, which might have ended one source of your income and sent you on your way to a new one. The second eclipse, June 21, may have opened a previously locked door to a new opportunity involving the media or one that involved collaboration with a foreign person who speaks with an accent
Now we come to the last eclipse of mid-year, July 4-5, that will emphasize the communication-oriented hub of your chart (third house). One major project will come to a finish, but you will continue to be extremely busy. Jupiter, the good fortune planet, will be within range, and although a little far from the full moon (ten degrees), this generous planet of profit will be close enough to help you get applause for work well done and possibly bring a raise, substantial fee, or bonus. Also, at this eclipse, you may hear news from your sister or brother that will have you sitting up and taking notice.
Mars, your ruling planet, has just entered Aries, your sixth house of work-a-day assignments. You will likely be concentrating on a project that will bring you into an entirely new realm. It will be entrepreneurial and possibly technological, and those qualities are what will attract you—it is fun to work on something so new that few people have any experience with it. Mars will remain in Aries a long time, not his usual visit of six weeks but rather, he'll stay six months, until January 6, 2021. That's a long time to have a high-octane planet like Mars in your work assignment sector. You will work long, hard hours, but the work will inspire you, and besides, it's a good feeling to be a valued member of the team and in a job the company considers essential to its future. It's also possible you will start your own business now, for Mars is in the most entrepreneurial sign of the zodiac.
There is a little catch. The reason your ruling planet Mars will remain unusually long in one place in your chart is that the red planet will go retrograde from September 9 to November 13. In anticipation of Mars' slowdown in retrograde, you'll need to be diligent about finishing up talks and tasks. Plan to schedule your key actions after the new moon August 18, which will be your best career moment of 2020.
Do not allow things to languish until September, October, or into mid-November, and by all means do not launch anything new during those months—do your most critical initiations in August, or hold off until early December.
Sign no contracts under Mercury retrograde (June 17 to July 12) nor when his brother Mars retrogrades (September 9 to November 13). That means you will need to make August work for you, or put off any launch to December. It is also not wise to sign during an eclipse, as things tend not to work out in the way you had imagined they would.
The last big moment of the month will be the new moon, July 20 in Cancer, 28 degrees, falling at the pinnacle point of the chart. This new moon, which is not an eclipse, will affect your career progress and reputation. You will also have activity from your ninth house of foreign people and/or places and the media (including publishing and broadcasting), and help with legal matters. Neptune will be beautifully oriented to those planets, so if you work in the arts or with artists, or if you are an actor or artist yourself, this new moon will bring opportunities that relate to work you have been doing until now. Although the eclipses and new moon will require certain adjustments and accommodations to rapidly changing events, the planets are working in your favor, so stay confident.