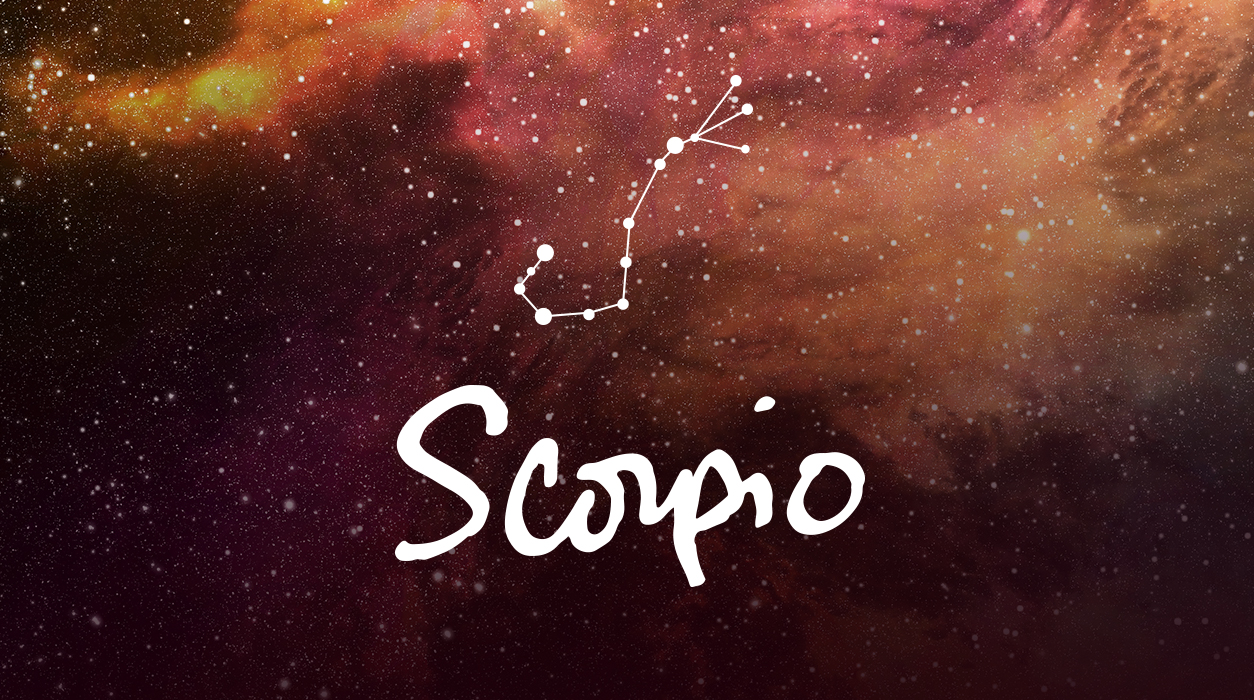 A Note from Susan Miller
July 2019
Dear Reader,
This will be a big month, for we have two major eclipses, one July 2 in Cancer, and the other July 16 in Capricorn. Eclipses are a big deal in astrology, because they are the most dramatic tool the universe uses to shake us awake and create instant change. If you know your rising sign, read for that sign as well, for both forecasts would apply to you, and you will have a 360-degree picture of the month ahead.
Your Horoscope by Susan Miller
The planets are sending all kinds of mixed messages. On one hand, Mars, your ruler, is in Leo from July 1 to August 17, brilliantly lighting your tenth house of honors, awards, and achievements. This would normally be a wonderful time to push aggressively ahead for a more responsible, powerful position, for Mars only visits this part of your chart once every two years for six weeks. During that time, Mars will help you get noticed by influential people so that you can aim for a better position, or if self-employed, to start or expand your business or to get a major client. In July, however, you will need to wait.
You can't push forward now because Mercury will be retrograde from July 7 to July 31 in the very same professionally-oriented part of your chart. It is already too late for you to take on a new position, hire an important executive, or launch a new product or service. You will always feel the approaching retrograde of Mercury two weeks before the official start date. If you think back to last month, June 20, you began to see postponements, shifts, indecision of VIPs, and a general slowdown of your schedule. The only exception to the axiom to never accept a job when Mercury is retrograde, is if you go to work with an executive with whom you've worked before, for you are simply going back to continue the relationship.
During a Mercury retrograde period, like now, some of my friends try to get me to change my advice by pointing out they began talks for a venture months ago. It does not matter—what matters is when you actually sign papers or hire a person. If your company is on the stock exchange, the date and time of your first trade that is critical. If you are starting a business, it's the date of the official incorporation or the date you officially open your doors. In astrology, verbal agreements are considered the same as signed agreements.
In addition to Mercury retrograde, you will encounter two eclipses this month, July 2 and July 16, and both will urge you to travel. That would be a good idea, as you would be best to delay pushing forward on career matters until August.
You will still have Mars in Leo next month, the place you need this action hero planet to be, from August 1 to August 17. If you are organized, you can make impressive gains next month. There's another reason to wait—you need a new moon in your tenth house of honors, awards, and achievements to make impressive progress, and you will have that key new moon on July 31 (more about that later in your report).
You need a new moon or full moon to make things happen for you can have the most impressive planets in the world, but without a new moon, not much will happen. A new moon packages the energy swirling about you and makes it accessible. New moons ignite events, and full moons bring them to conclusion.
Eclipses have the power of three new moons or three full moons—they are lunations on steroids. They are incredibly important—the nodal points around which all change rotates—so astrologers watch them very closely.
Jupiter will set up a link between your income sector (second house) and prestigious fame sector (tenth house), and you will see evidence of how prized you are in the marketplace during the first half of August, thanks to the new moon at month's end, July 31.
Eclipses will often change your priorities and bring new elements to your life that you would have never expected, so that makes them the wild cards of the zodiac. Eclipses will often shuffle your priorities and dramatically speed up your timetable. They do require flexibility. The surprising part about eclipses is that they often bring events from the outside world to your doorstep. These outside events, that you probably didn't even know about or have any control over, suddenly are having a direct bearing on your life. That's why it is best to wait until eclipses have delivered their news before stating your next actions.
Eclipses always have a second act, so when an eclipse delivers news, it will bring more news within weeks, after the cosmic dust has settled. You need a full picture before making up your mind.
Now, let's examine the eclipses of July.
The first eclipse will arrive on July 2 in Cancer, 11 degrees, as a new moon—a total eclipse of the Sun. Generally, new moon eclipses are fun, they open new opportunities that you won't see coming. They are all about fresh beginnings, while on the other hand, a lunar eclipse (like the one that will come later, July 16) will almost always mark an ending. The one on July 2 will fall in water-sign Cancer, a sign that blends beautifully with yours, suggesting that you will be intrigued by what comes up. Saturn will oppose the Sun, so that indicates you will be taking on quite a bit of career responsibility soon. The Sun rules your professional career sector, which is why I say that.
The total eclipse of the Sun on July 2 will point to developments in your ninth house of foreign people and places, so you may make an important, broadening trip this month. Another possibility is that you might see career opportunities emanate from a person who is based overseas or who lives in your country but works for a company that is considered a foreign entity. In the months ahead, you may be traveling quite a bit, most likely for work, and you will likely need your passport. International relationships will glitter, and you may be extending your influence far and wide. If immigration matters are on your agenda, you can now start working in earnest on citizenship, green card, or visa matters, and if you need to take an interview or test, schedule it for August, when Mercury is out of retrograde.
This July 2 eclipse will receive a gorgeous beam from Uranus in your partnership sector. You may get help from your romantic partner or your business partner. Alternatively, it might be an expert you work with who is such a gem, such as an agent, headhunter, publicist, lawyer, or a person you closely collaborate with at work, such as a person from IT or the art department, as two examples. This person will be heaven-sent for you and help unlock much of your good fortune.
Neptune will be beautifully angled to the Sun and new moon eclipse on July 2, and Neptune is the planet of the arts and creativity, and so he will give you a way to showcase your artistic talents. This is a strong message, for Neptune is currently moving through your fifth house of creativity, forming a kind of double underscore to the message of the July 2 eclipse—your creativity and original thinking will rule the day. This will make you happy, and it looks as though you will love the opportunity that comes up
There are other possibilities that might crop up for you on the July 2 eclipse. You may return to college or graduate school, as the area where the eclipse will fall is your ninth house, which, besides ruling international travel and relationships, also rules higher education.
Finally, if you work in publishing, the Internet, or broadcasting, you may land a major assignment as a result of the new moon solar eclipse on July 2 and the days that follow—the job could become a jewel in your crown.
If you are wondering why such disparate areas as travel, college, publishing, and broadcasting could fall under the same house, it's because the ninth house is an intellectual house where you take in knowledge through study, international travel, and living abroad. It is also a house where you can give out information you gained through teaching, working in the media, or by setting up an international business, such as the import-export of ideas, goods, or services. All these areas are covered by the ninth house, and one or more of these areas is likely to light up for you. At the very least, it would be a perfect time to travel.
If your birthday falls on November 2, plus or minus five days, or if you have Scorpio rising or the natal moon in Scorpio 11 degrees, plus or minus five degrees, you will feel this eclipse. You are also likely to feel the eclipse in a beneficial way if you have a natal planet in Scorpio, Pisces, or Cancer at 11 degrees, plus or minus five degrees.
Most eclipses bring news within five days of the day they appear (75%). Some deliver news one month to the day earlier, plus or minus five days (10%, this could have been June 2), and still others deliver their news one month to the day later, plus or minus five days (15%, in this case, August 2). Keep this in mind during my report on your July 16 eclipse, which comes two weeks later.
The July 16 eclipse is a lunar, full moon eclipse, and will fall in Capricorn 24 degrees. Again, the emphasis will be on travel, and the difference is that this time you would travel only a short distance from your base. This eclipse also might give your sister, brother, or cousin a bigger role in your life, and you may be doing something together, like buying a house (or renting one) or starting a business. Here, the eclipse points to the additional possibility that you may be asked to sign papers, but you would be best to avoid doing so. Sometimes we can't wait because we would lose the opportunity, so in that case, you will be forced to do so. It's not the best time to sign for you will have to re-negotiate the deal later, and as you know, a re-negotiation can be tricky. Make sure you have an exit clause in the contact for you may need it.
The July 16 eclipse will mark an ending or closure of some sort and you might feel sentimental. It's always better to respond to someone else's questions and inquiries at eclipse time, but not to initiate anything under an eclipse—any eclipse. Things never quite work out the way you anticipate with an eclipse. Also, eclipses move us forward, so there's no option to turn back the clock .
At this eclipse, July 16, Pluto will be opposed to the Sun, so you may not like a dictate that a VIP sends down from the top. This person seems to be self-absorbed and not fair, but fighting this person would be like fighting City Hall. This will be an emotional moment of the month, but think before you say anything, as you may later regret words that you say in haste. Also, with Mercury retrograde, you will need to be sure you have picked up the right message, as it will be easy to misunderstand something that was told to you.
If your birthday falls on November 16, plus or minus five days, you will more likely feel this eclipse and find a way to benefit from what happens, even if initially you wonder how that would be possible. The same is true if you have Scorpio rising or the natal moon in Scorpio 24 degrees or a natal planet in Scorpio, Cancer, Pisces, Virgo, Taurus, or Capricorn 24 degrees, plus or minus five degrees.
Nineteen years ago, on July 1, 2000, and July 16, 2000, there was a similar set of eclipses to the ones happening now. Can you recall anything that happened back then? Although nothing in life or astrology is ever replicated exactly, if you can think of a theme that emerged all those years ago, you may see that theme echoed now.
Uranus will be in hard angle to Mars on July 11, a hot, explosive aspect, but within significant mathematical orb most of the month, suggesting one of two things. You may have your hands full with a fierce competitor who will be bent on getting what they feel is rightfully theirs professionally. This person is likely to use unusual tactics, so you'll have to stay on your toes. Scorpio is a street-smart sign, so there is no one better than you to counter this person. Alternatively, Uranus in hard angle to Mars may bring on an argument out of the blue at work with a collaborator or partner. Nothing may be gained by standing toe-to-toe with this person. Find another way to stand up for yourself. In karate, you are taught to use the other person's strength against them—that's a clue.
Keep your antenna up also on July 29, when the Sun will be in hard angle to Uranus—you won't find it easy to deal with other's emotions, especially if the other person is having a meltdown (possible). This day could bring some unexpected developments in your career, so don't schedule an important meeting or presentation this day.
Here is a day that deserves a big gold star: July 25. Mars and Jupiter will work together to see to it that you are very well received by a client or prospective employer. It's a stunningly rare day, so use July 25 for your big career initiations. Once you get to the new moon, July 31, discussed below, the wind will be at your back, and your career will be sailing ahead.
The month ends with the unusual appearance of a second new moon (not an eclipse), this time on July 31 in Leo nine degrees, and it will light your tenth house of honors, awards, and achievements. If you recall, Mars entered this area of your chart July 1, and from the very start of July, Mars has been laying the groundwork for your prestigious new position or promotion. Or, you might receive a celebrated award or fabulous publicity next month.
This new moon on July 31 will receive a golden beam from Jupiter, now taking up residence in your second house of earned income for the first time in 12 years. (This is a trend started by Jupiter in November 2018, which will end in early December 2019.) Jupiter will set up a link between your income sector (second house) and prestigious fame sector (tenth house), and you will see evidence of how prized you are in the marketplace during the first half of August, thanks to the new moon at month's end, July 31. Sometimes in life we get a generous hike in salary but no extra status or power. Other times we are given a big step up, but the money is not commensurate with the responsibility. Chances are so good for you now that you'll get status and money—this new moon is a dazzler for you.
Uranus in your seventh house of competitors will be at it again, with others trying to get a bite of your pie. You have outstanding aspects, so you can beat them at their own game.
Alternatively, it may be that a committed partner, in love or business, is jealous and giving you an unexpectedly hard time, trying to steal credit for work you did, but this person's antics defy reason. Keep your eye on the prize, dear Scorpio, because it has your name on it.
SUMMARY
It's July, and your batteries may be running down. Mercury will be retrograde almost all through the month (July 7 to 31), so no heavy-duty decisions should be made. It's the ideal time to take a break. April, May, and June were busy months, and next month, August, will bring important shifts in your workplace that will affect your career. You will see evidence of that quickly after the after the new moon arrives on July 31. This end-of-the-month new moon is about to bring unexpected changes that are mixed in nature: some jarring in regard to a business partner, close collaborator, or agent/manager, as well as some wonderful developments in terms of your compensation and rising status. Uranus will bring a touch of luck at the eleventh hour, quelling your fears that all may be headed to disaster—you will see, you will do fine.
Before you come to July's end, you will have opportunities to take a distant trip early in the month, closely following the new moon solar eclipse of July 2 in Cancer, a fellow water sign. You are likely to want to go to a beautiful setting near water, whether that be the seashore, a picturesque lake, or bubbling creek in a fairytale woodland forest.
Keep your antenna up at work, however, as Uranus, the planet of unexpected events, will be in conflict with Mars and could create wildly unexpected news at the office. This is not one of those months where you will be able to completely unplug if you plan to go away on holiday.
You might instead opt to take a business trip to a distant location and combine business with pleasure by staying an extra day or two, using your own funds to enjoy a long weekend. All things considered, that's likely your best option. Saturn will oppose the Sun, indicating you will have work to complete in early July, and you will be dedicated to getting it done. At the same time, Neptune will send a lovely beam to that new moon, showing how much you'll love being away and inspired by the sights, sounds, colors, and tastes that you discover.
Mercury will be retrograde all month, from July 7 to July 31, adding to the chaotic environment in your career dealings. When Mercury is retrograde is not likely to be a good time to make massive personnel changes, as impulse tends to rule over reason. VIPs and clients will change their minds, and it will be hard to pin anyone down to a single commitment, so don't push. Let life take its natural course.
Events are about to become even more frenzied as you move ahead. The month's second eclipse, July 16, is the wild child of the two. You might be pressured to sign a contract, but it would be best to resist and put off doing so until next month. Notwithstanding Mercury is retrograde, this eclipse will kick up a lot of dust, and it will be nearly impossible to clearly see the road ahead, at least for the time being. If you make a commitment now, you are likely later to wonder what you were thinking at the time.
Information frequently surfaces after an eclipse that will change your priorities, so adopt a wait-and-see stance. Pluto will oppose the Sun at this time, so someone near you with power will use a scorched earth method of negotiation with no room for you to voice your concerns. Neptune will again come to the rescue, adding a softness to the episode. You may feel you need a weekend away to center your thoughts and reflect on all that is going on around you. Choose to leave the weekend of July 20-21, and if possible, leave earlier, on Friday, July 19. The moon will be in Pisces, a loving place for the moon to be for you. This weekend will be all you hope it to be.
On the last day of the month, you will have another new moon, July 31, in Leo nine degrees (this is not an eclipse). It will bring a dazzling beacon of light to the pinnacle point of your chart, which rules your tenth house of honors, awards, and achievements. This new moon will give you the opportunity to try for a top position, one that would pay you exceedingly well (thanks to the beam good-fortune Jupiter will send to that new moon and Sun). Others will try to snatch this golden position away from you, but if you stay focused and confident, it's yours. It may take months of interviews, or you may get the job quickly—watch August as a pivotal month.