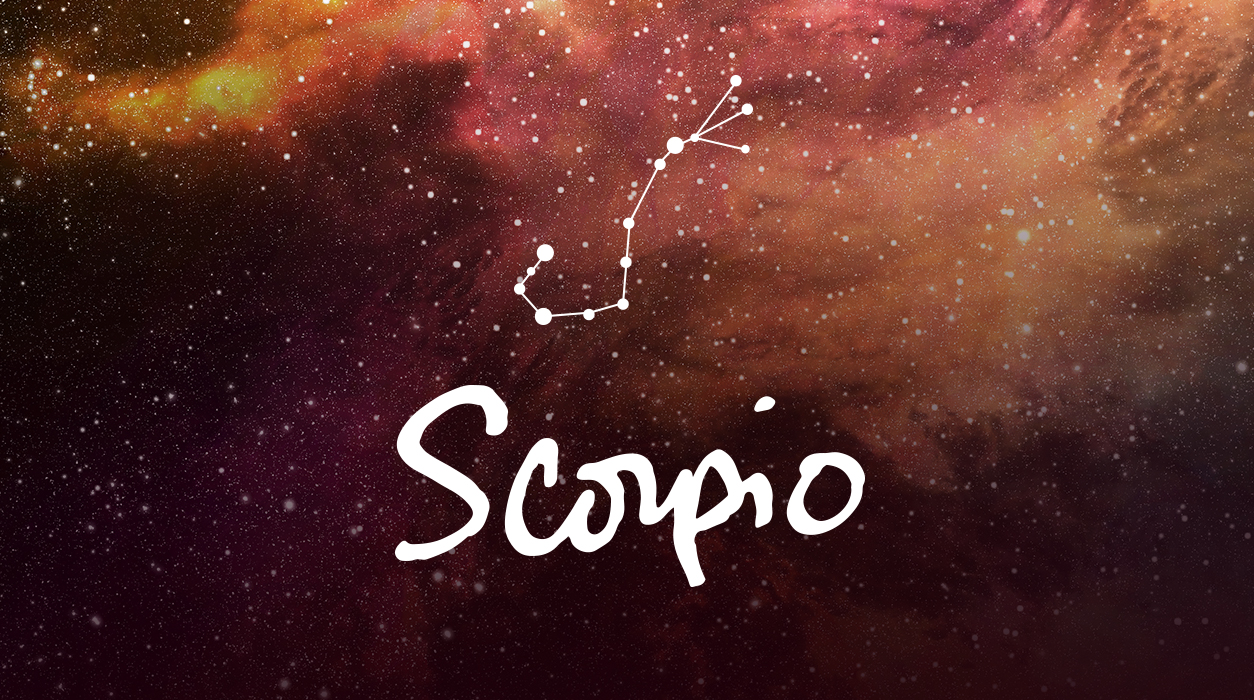 A Note from Susan Miller
January 2019
Dear Reader,
In this letter, I have written a free essay, below, called An Introduction to 2019 to give you an exciting overview of the coming year. There are lots of new trends that will offer this year a new look and feel, and I knew you would want to be filled in on those interesting details. It certainly will be a more productive year than 2018, and I will show you why in a moment.
Before you read my essay on the Year Ahead 2019 found below, I want you to know I am doing two free events in New York in January and one special keynote at the New Life Expo in Deerfield FL, near Boca Raton, on Saturday, February 2. Please come—I want to meet you!
Your Horoscope by Susan Miller
This is an action-packed month, and you will need to hit the ground running. Your third house of communication is bursting with energy as you begin January. You will have to keep up with all the details, and you'll need to make sure nothing falls between the cracks. Mars, your secondary ruler, will be in your workaday project (sixth house) from the start of January to February 14, ensuring a busy time, when your contribution will be valued and needed.
Scorpio's other ruler, Pluto, will move through your third house of communication, commerce, and negotiation. Pluto will be orbiting in the same sector as Mercury, the prime planet ruling communication for every sign, underscoring this theme even more. There's even more emphasis in this arena. Saturn will be in the same third house to teach you to slow down and be deliberate in all you do, say, and write. It is not an overstatement to say that how well you communicate this month will make or break the month. You have the talent, so this month, you will put it to good use.
As if the buildup of planets in Capricorn were not enough, to underscore the importance of communication in your life, this house also holds the Sun and the January 5 new moon solar eclipse, in Capricorn 15 degrees. Wow, that's half the solar system, crowded into one house. Planets in this sign will urge you to be practical, realistic, and unemotional.
Once the solar eclipse arrives, January 5, the theme of communication will become noticeable. You might be working on a major communications project, and because an eclipse is due, this assignment will hold special importance to you, something you may know immediately, or will understand later when you look back at this period. Eclipses bring landmark life events that we long remember. You may be looking over a contract, proposal, report, white paper, thesis, or an op-ed (what we in the US call an opinion editorial piece in a newspaper). Or, if you are a lawyer, you may be drafting an opening argument for a court case.
This is a new moon, emphasizing fresh starts, so you may be starting to write the manuscript for a book or a screenplay. You might be editing a major project or translating one, or you may be asked to give a talk to a large audience. If you work in software or telecommunications, you may be coding or helping to design a new app or piece of software. Negotiation, commerce (buying and selling), shipping, travel, and transportation also could occupy your time in January.
Mercury will be strong and moving direct (as of last month, December 6), so you can sign papers now, assuming your lawyer has looked at the contract and given you the go-ahead. I would suggest that you not sign anything on or near either of the two eclipses this month (January 5 and January 20), for eclipses always kick up a lot of dust, and it's hard to judge the road ahead. You might want to buy a new car, new smart phone, computer, or other electronic gadget, and happily, you can do so now. Wait until after January 6 when Uranus, which rules electronics, goes direct.
You may need to travel during one of the ten days that follow the new moon eclipse of January 5 to see a client or oversee a project that is taking place a short distance from your base. You can go if the trip is work related, but if the trip is for pleasure, consider going next month. January seems to require a goal that needs to be completed sometime during the month. A romantic trip taken now may be a disappointment – the office may be calling you every minute, even over the weekend. Delay such a trip until February, one of the sweetest months of the year.
You may still be shaking the confetti off your coat, but the New Year has begun, and when you get to the office, it will be a crazed jumble of ringing phones, overflowing email, and a barrage of meetings. It will seem that just about everyone wants your opinion and direction.
Let's go back to the very start of the month. Saturn was conjunct the Sun on New Year's Eve, December 31, and will still be aligned with the Sun on New Year's Day, January 1. You might find the start of the year not to be lighthearted and carefree. It's been years since Saturn was in close proximity to the Sun near New Year's Day like we have this year, and I had to go back many years to find when. Saturn was close to the Sun on December 28, 1989, and also the full moon on January 11, 1990 – that's it.
This year the Sun and Saturn conjoin on January 1, putting quite a damper on holiday festivities, with difficult weather, hard driving or flying conditions, and a disappointing attitude of your partner toward you and the world at large. It would not be a special night for a number of reasons, but it would be fleeting.
I mention this because in the Scorpio solar chart, the Sun rules your career, and with Saturn conjunct the Sun during the first few days of the year, you may have been frustrated with an incident in your career. You may have had to work on New Year's Eve or New Year's Day, a time, that most people are off. Or, an authority figure may have criticized you close to New Year's Eve. Take what your boss said to you to make your performance better, but don't let the words crush your self-esteem, should this have happened to you. There are many possible examples of why you may have been feeling a little like a dark cloud was moving over your head – these are just two.
Fortunately, any experience that may have frustrated you on December 31 or January 1 will fade fairly quickly as you get to January 3. I promise! This aspect is fleeting!
You are lucky that the earth-sign planets in Capricorn will get along beautifully with your Scorpio sign. You can throw off the temporary feelings of frustration or inadequacy, if you feel this way. It is your perspective as the year starts, but not likely the reality. The problem may be that you are exhausted from the holidays and in need of rest. We all get depressed when we are just plain tired and have had too many demands placed on us.
If your birthday falls on November 8, or within five days of that date, you will find ways to benefit from this eclipse in a big way – a breakthrough could arrive that thrills you, just when you assumed nothing was going right. See? What a difference a day or two makes.
This same eclipse might bring news from your sister, brother, or cousin, as the third house, so lit up, also rules these close kin. One of these individuals in your life may have news to share, so be sure to check in.
Uranus, planet of sudden change, will go direct this month on January 6, after having been retrograde since August 7. Uranus is the natural ruler of your fourth house of home, so if you have been undecided about what to do about where and how you want to live, your thinking will become clearer now, and your options will be better.
If you need family support so that you can move ahead on a home or family goal dear to your heart, you will get the family support you need. You may have already seen evidence of how dearly you are loved by one of your parents at the end of December. Now that Uranus is going direct (as of January 6), start to look for options, for your big breakthrough about your future living arrangements (or contracting, repair project, or design project) will happen next month, after the new moon February 4.
The next eclipse, January 20, will be a full moon lunar eclipse, in Leo one degree, and something is ending. This will be a difficult eclipse because chaotic and unpredictable Uranus will be active and in one of his raging moods, sending an angry 90-degree beam (denoting obstacles) to the Sun in Aquarius, one degree, and at the same time he'll send exactly the same aspect to the full moon in Leo, one degree. This could bring changes to your career when a VIP, most likely a woman, suddenly announces a departure, much to everyone's shock. Or, it may be that a higher-up makes an odd decision that does not please you one bit. Try not to get worked up over it – that, of course, is easier for me to say than for you to do, I know.
The moon rules your ninth house, so you may also have a problem while traveling (best not to do so near January 20), with a relationship with a foreign person based in your country, or regarding a client based overseas. Publishing, broadcasting, academia, and the courts are areas that could bring up a difficulty – pick one. This is another reason not to be traveling at this time, as you will need to be at the office to observe what will happen when news strikes.
Scorpios born October 23-27 are most likely to feel this eclipse, whether through a work-related episode or possibly regarding a health matter.
You may be determined to make more money to grasp a certain dream, so let's rewind the tape of the month of January to see which days will bring you the greatest good fortune.
You will have an excellent day on January 18 because your ruler, Mars, will be in Aries, your work-assignment sector, and will be in ideal angle to Venus in Sagittarius, your earned income sector. You may hear good news about money or a gift on this day, January 18.
You have two more sweet days to make money, too.
The next one will come by on January 22, a very rare day, when Venus will conjunct Jupiter in Sagittarius, which is your second house of earned income. Jupiter is tied closely to money, something Venus is as well, although many readers may be surprised to learn that Venus can bring a strong financial influence, too. If you work with products or services that are aimed mainly to women, this day will be a banner day. Sell, advertise, present – you can make big money on this day.
Finally, the third day when money is likely to make its way to your bank account will be January 25, when Mars, in your assignment sector (sixth house), will reach out to Jupiter in your earned income sector (second house). This is an alignment made in heaven for you. The work you are doing on an assignment will likely bring you a generous sum or will allow you to showcase your talents in a way that will impress VIPs. Suddenly, you will be viewed in a more prestigious light, able to handle more sophisticated projects.
You have quite a big month, dear Scorpio. A communications project that you will likely take on could have the power to change your life for the better, so give it all you have. Despite the January 20 eclipse that might rattle you in terms of your career, plus set off jitters in everyone of every sign around you (this eclipse will be universally difficult), you seem to find a way to land sunny-side up, able to find money-making opportunities left and right. If you take advantage of them, you'll be in the chips, and you won't be worried about money one bit.
SUMMARY
You may still be shaking the confetti off your coat, but the New Year has begun, and when you get to the office, it will be a crazed jumble of ringing phones, overflowing email, and a barrage of meetings. It will seem that just about everyone wants your opinion and direction. As a Scorpio, you are known to be shrewd, due to your sharp intuition and good feel for each situation you enter. This month, however, with so many planets in Capricorn, you'll need to rely on solid, objective facts and figures to convince others. Capricorn emphasizes objectivity and practicality.
The solar eclipse of January 5 will set all this high-energy commotion, and you will notice the flurry of activity almost the moment you enter the month. Solar new moon eclipses provide opportunity, and in your case, it will come through your career and the reputation you've built. You may find you are doing a large amount of writing, editing, proofing, or public speaking this month, too. You can spread your influence now, so step up to the podium and present your ideas.
You may also be negotiating contacts, for you as well as for others. Because Mercury will not be retrograde again anytime soon, you can sign papers, confident you now have the ideal time to do so.
Additionally, as a result of the January 5 eclipse, your sister, brother, or cousin may be in the news this month too, so check in with family.
On January 20, we have a full moon lunar eclipse in Leo, which will be troublesome and could bring a career setback or frustration. A matter is coming to culmination, and it won't please you. With news coming out of left field, the episode could catch you off guard and make you feel broadsided.
This lunar eclipse, a full moon of January 20, will create change, and, for example, a major management executive, such as a female VIP, might announce a departure. Uranus will be equidistant between the Sun and new moon, creating stressful tensions with foreign people or places, the media, academia, or immigration matters. Keep your calendar clear on this day to deal with whatever comes up. Eclipses bring truth, and it's always better to know than not, as no one likes being in the dark.
If you hope to sign a contract for financial profit, put a star on January 22, the best day of the month and one of the finest of the year, when Venus and Jupiter align in your second house of earned income, savings, and wealth. This day will be doubly special, if the product or service is directed toward woman. Use this day to give a presentation or have an important meeting or interview.
January 18 and January 25 are two other solid gold days for making money, so circle them on your calendar! Your income is likely to get a big boost on any one of these days, January 18, 22, or especially 25, when Mars will reach out to Jupiter.
This all suggests that whatever goes on at the tension-producing January 20 eclipse can be balanced out. The jarring news that happens in your career won't hurt your income and could actually help it. If there is anyone who can make lemonade from lemons, it's you, dear Scorpio.