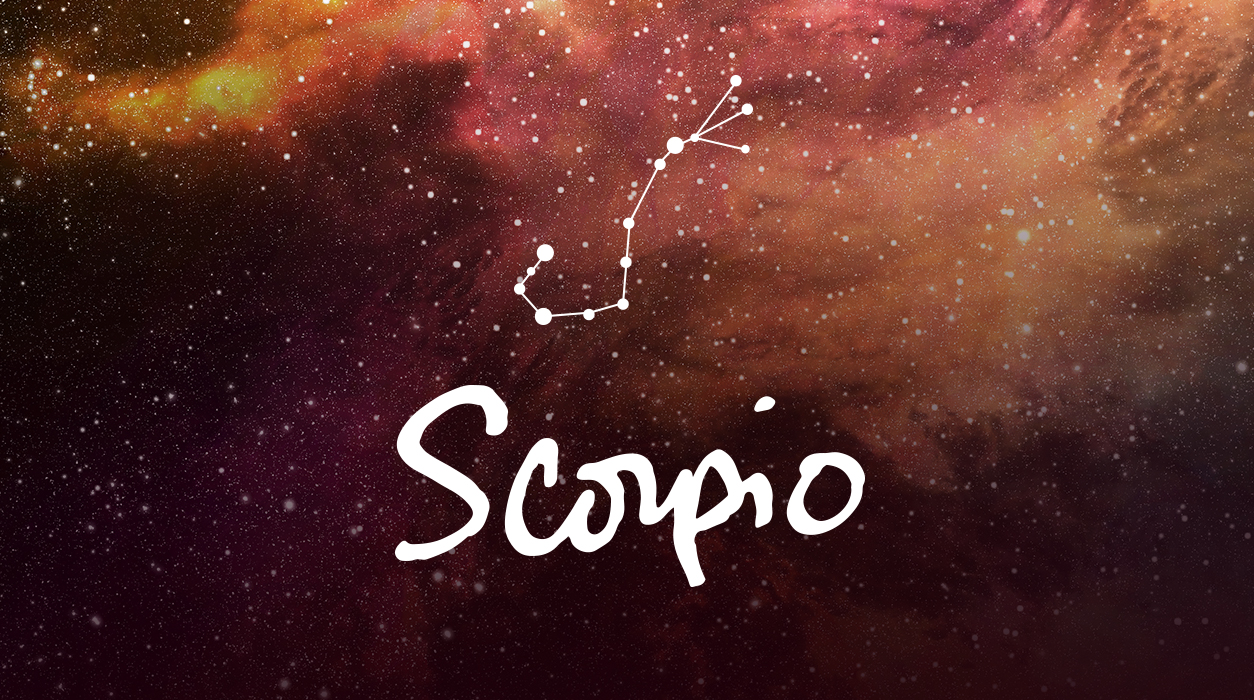 Monthly News from Susan Miller
SEPTEMBER 2022
Dear Reader,
September has so many sparkling aspects—my favorite will be the full moon in Pisces September 10, and it will be active for five days beyond the date it appears as the full moon gently wanes. When you read my September forecast, read for your Sun sign and rising sign, as we all have two charts. In each case, be sure to read about this full moon and plan to use it!
Thank you to readers from all over the world who came to my first of many "Ask Me Anything" NFT member events on Discord.com. Discord is a special social media platform that allows many types of communication—not only typing, but audio, film, and visuals, too. In our meetings, I use audio, and give my fingers a rest! Curious? Get the full download at http://astrologyzone.com/stars or keep reading below.
Think of your NFT purchase not as buying a painting (although you are), but you will have an unrestricted license to the NFT image (not the name) for as long as you own the NFT. You are mainly acquiring your NFT as a ticket to a VIP Astrology Zone community to get access my private events designed only for NFT holders. Our first meeting was an audio event for all participants last month on Discord.com. I love hearing your voices. Our next event will be on Tuesday, September 13, at Noon EDT. Please get your NFT and come!
Your September Horoscope for Scorpio
The month will start out sweetly social. You are quite a private person, dear Scorpio, but the new moon that occurred late last month, August 27 in Virgo, 4 degrees, lit your eleventh house of friendship and coaxed you to meet people and make new friends. Mercury took the lead at that time and received friendly signals from your two rulers—Pluto in your short distance travel sector and Mars in your financial sector. Having the support of your two rulers was great, and the weeks ahead will bring opportunities for you to get out and about more than you have in the past few months.
This important new moon also rules groups of all kinds, so you may have joined a club, group, charity, humanitarian activity, or community outreach. You may have joined a political party or rally to help a candidate you believe in get elected, or you may simply help to get people to vote. You can still do this in any way you like—you can join a social club to make new friends or a professional club to keep up on developments in your industry. You tend to be private and to stay home a little too much, so joining and going to some of these types of programs might feel refreshing.
If you were born October 26, or within five days of this day, you were quite affected by this jovial new moon. The same is true if you have Scorpio rising or your natal moon in Scorpio within five degrees of 4 degrees—you will feel its uplifting effect. If you have another planet in your birth chart at 4 degrees in Scorpio, Pisces, Cancer, Taurus, Virgo, or Capricorn, that planet will light up and be quite helpful to you in many possible ways.
The full moon in Pisces, 18 degrees, is due to be enchanting—one of your favorite full moons of the year. I love this full moon of September 10 because it falls in your fifth house of true love and also will receive shimmering, positive vibrations from the planet of unexpected developments, Uranus. This means this full moon will shower you with good surprises—ones you will enjoy! This full moon will be conjunct Neptune, giving it a dreamy, otherworldly, poetic quality.
This full moon falls on a Saturday, so you may be invited to a breathtaking event, or you may meet with your sweetheart and together decide that the relationship has moved into a deeper, more serious and loving-forever phase. In fact, you could even get (or give) a proposal of marriage. If you are not dating, then this full moon could bring a fateful meeting with someone new with depth of character and who has all the right chemistry with you.
Your favorite moment of the month will be the full moon in Pisces September 10, set to shine in your fifth house of true love. This full moon will glide in the same area of the sky as Neptune, turning that weekend into an enchanting dream.
Other surprising news could come up at this full moon, such as an unexpected pregnancy you've been longing to have happen or unexpectedly good news about a child you have now. The ancients looked at the fifth house as a house essentially devoted to all sorts of activities related to children, but in modern times, we realize it also has to do with romance, and something else—your creativity and imagination. You may be finishing up a major artistic project now and feeling a lot of pride of accomplishment. If you have a client who commissioned the work, that client will be overjoyed with the result. If you created the project on your own, you might sell it now to a buyer who understands its value.
If your birthday falls on November 10, plus or minus five days, you will get a double dip of pleasure form this sparkling full moon. The same is true if you have Scorpio rising or your natal moon in Scorpio at 18 degrees (plus or minus five degrees). If you know your birth chart, have a look to see if you have any natal planets at 18 degrees (plus or minus five degrees) in Scorpio, Pisces, Cancer, Taurus, Virgo, or Capricorn, and if you do, that planet will surprise you with luck, too.
Let's now look to what your ruler Mars is doing. Last month, Mars entered Gemini on August 20 and will remain in that sign a long time, until March 25, 2023. Mars usually only stays in a sign for six or seven weeks, but the reason Mars will be in Gemini so long is that he will go retrograde from October 30 to January 12.
As Mars is your ruler, you will notice life slow down noticeably when Mars retrogrades. I talked a lot about this in my August report to you, and if you missed it, you can still access the previous month by going to the bottom of every page where my reports are published on the Internet (astrologyzone.com). Look for the blue box with the words "View Previous Month."
I also have an app, "AstrologyZone Daily Horoscope" (and more). Once inside my app, which you can download from the Apple App Store or Google Play, go to the menu (the three-line "hamburger" in the upper left-hand corner) and tap on the monthly report for your sign. Then tap on August for last month's forecast. To find my app, simply search "Susan Miller" instead of the app's long name on either app store, and you will see that I will come up instantly. Look for my photo, wearing a white blouse. (We had to put my photo on the screen to assure you it's my app—other companies are trying to confuse you and make you think they are me.) On the Internet and on my apps, we only archive the previous month, and then we take it down. If you are interested in what I had to say about Mars, you can still see it in the August forecast.
Simply said, Mars will be lighting your eighth house for months, putting a powerful spotlight on finances. The eighth house deals with all kinds of funds—credit cards, bank loans, scholarships, student loans, university financial aid, inheritances, wills and estate planning, venture capital, commissions, cash advances and royalties, bonuses, mortgages, tax payments and refunds, and other funds like these outside of regular salary and savings. You seem to need to spend more money than usual during this period, which will last from now (this trend started August 20) until March 25. It is very possible that you will be in the process of a major lifestyle change.
You might be applying for financial aid, a government program, or a mortgage. You might be organizing your will or looking at your insurance needs (to expand or reduce your amount of insurance). You may want to get a bank loan for your new business, or you might want to get ready to buy a house and get pre-approved for a mortgage. You might have two different reasons you are focused on money because Mars is in Gemini (the sign of the Twins)—for example, you might be looking for a mortgage while making your will and doing some savvy year-end tax planning. There are plenty of possible reasons, and that's only one example.
Mercury, Mars' clever, competitive little brother, will beat Mars to the punch by going retrograde this month from September 9 to October 2. Mercury will start retrograding first in Libra and then as he retraces his steps, Mercury will retreat into Virgo for the rest of his backward journey.
We feel the retrogrades most strongly of the three planets that orbit closest to earth—Mercury, Mars, and Venus. (Venus is not due to retrograde again until next year, July 23 to September 4, 2023—a bad time to wed for affection will be at a low point. I have a link to a table of the planets Mars, Mercury, and Venus retrogrades on the home page of AstrologyZone.)
Anyway, we are going into a very slow period in the coming months. It will become critical that you time your most important actions near the October 9 full moon—that full moon will be a peach, and you will have a tiny window in which to act. Mercury stops its retrograde October 2, and Mercury's brother Mars begins his retrograde October 30. You always feel the oncoming retrograde of these planets much before the date of the actual turnaround.
Let me convince you to act during that tiny window of two weeks at the start of October. When Mars is healthy, it takes Mars two days to travel one degree. When he is starting to retrograde, by mid-October, he will be moving so slowly it will take him 18 days to go one degree. Yikes! You will be walking through glue with the rest of us. This is why it is absolutely critical you use the brilliant period of early October near the full moon in Aries October 9. Circle October 7 to October 10 as wonderful days for you.
It is true in the middle of Mars' retrograde he will speed up a little, taking only four days or so to go one degree in mid-November, but that is still double his usual healthy speed of two days to go one degree. Mars is your ruler, and his job is to teach you all how to compete well so that you win. Mars is active, confident, assertive, shrewd, and street smart—and because he is your ruler, he gives you these traits. Mars is weighted more heavily in your chart than for most other people (except for Aries, a sign that shares Mars with you as their ruler, too).
You do have something spectacular to look forward to—Jupiter, the giver of gifts and luck, has been retrograde since July 28 but will back into the sign that is simply divine for you—Pisces—on October 27. When Jupiter goes direct in Pisces, you will have your most sensational period in the second part of this year, and it comes between November 23 to December 20. After that, Jupiter will leave water-sign Pisces and orbit into Aries, and this spectacular period will fade like perfume that eventually vanishes into the air.
This month has a new moon coming September 25 in Libra at 3 degrees, and it will light your twelfth house of privacy, reflection, and solitude. You will want to step off the social merry-go-round and rest in the coming weeks. You may have a book to write and research, a thesis to finish, or a proposal to craft—you name the activity—but it seems you will opt to work behind closed doors. This would be the best way to use this new moon in Libra.
When it comes to love, this month is mainly about friendship and fun with friends, but you may find the festive, holiday time in December a much more romantic time than you've seen in years. Stay tuned on that.
In the meantime, Venus will be in your house of joy, friends, and fun nearly the entire month (September 5 to September 29), and with Mercury retrograde in this same friendship house from September 23 (the date Mercury backs into Virgo) to October 2, you have a good chance of running into old friends you've not seen in a long time, which is always surprising and exciting.
SUMMARY
You will like this month because it is so social and brings you reasons to mix and mingle with friends and co-workers. It will even bring reasons to look forward to magical evenings filled with romance, perfume, and fine wine. If you have been working from home during the pandemic and everyone has been asked to go into the office, either part-time or full-time, you might be surprised how much you enjoy being with other people again.
As a Scorpio, you are quite a private person, not one to like crowded parties with small talk. You would rather take time with each of your friends to have meaningful conversations—that is your style. This month, you can have this one-on-one time you like with the people who matter to you in your life. The new moon of August 27 last month set off this trend, and you will feel the warmth of friends and even acquaintances the minute September takes off.
On September 1, Jupiter will be firmly ensconced in Aries, your work-a-day sector, in perfect angle to Mars in your eighth house of credit cards, bank and student loans, and the like, so it seems possible that one of the following scenarios will be true for you:
(1) If you are self-employed, business will brisk, (2) you might make a bonus for the excellence of your work, (3) you might bring in new business and earn a commission or a finder's fee for doing so, (4) if you are a writer or actor, an abundant royalty or residual check may arrive.
One way or another, money seems to find a path to your door, and it will stem from your superb work ethic.
Your favorite moment of the month will be the full moon in Pisces September 10, set to shine in your fifth house of true love. This full moon will glide in the same area of the sky as Neptune, turning that weekend into an enchanting dream. Uranus, the planet known to bring surprises, now based in your marriage and commitment house, will signal the tender full moon in your house of true love, linking the two houses. A portion of Scorpio readers will receive a proposal for marriage, quite unexpectedly.
If you are already married, you may hear good news from your mate quite suddenly, happy news that will affect both of you. Alternatively, you might find out that you or your mate is expecting or that the application you made to adopt a child is coming through. (If you are not ready for a baby, be careful this month as it will be easier than usual to conceive.)
On the other hand, your imagination and creativity could be on full display at this full moon September 10 (plus five days). You may get great praise or critical acclaim, or a previous job just finishing up now may earn you a shot at another assignment that will also allow you plenty of room to show your creativity.
As the month starts to draw to a close, there will be a new moon in Libra on September 25. You will want to go inward and hibernate a little, for you will crave rest. If you can work at home for two weeks, that would be ideal, but if not, you will want to stay off by yourself to do research or to write a complex manuscript or report without distraction. You will be highly productive if you do and earn more compliments for work well done. If you have not taken a vacation over the past months, this would be the week to go—September 24 to October 1—to enjoy fresh air and sunshine.