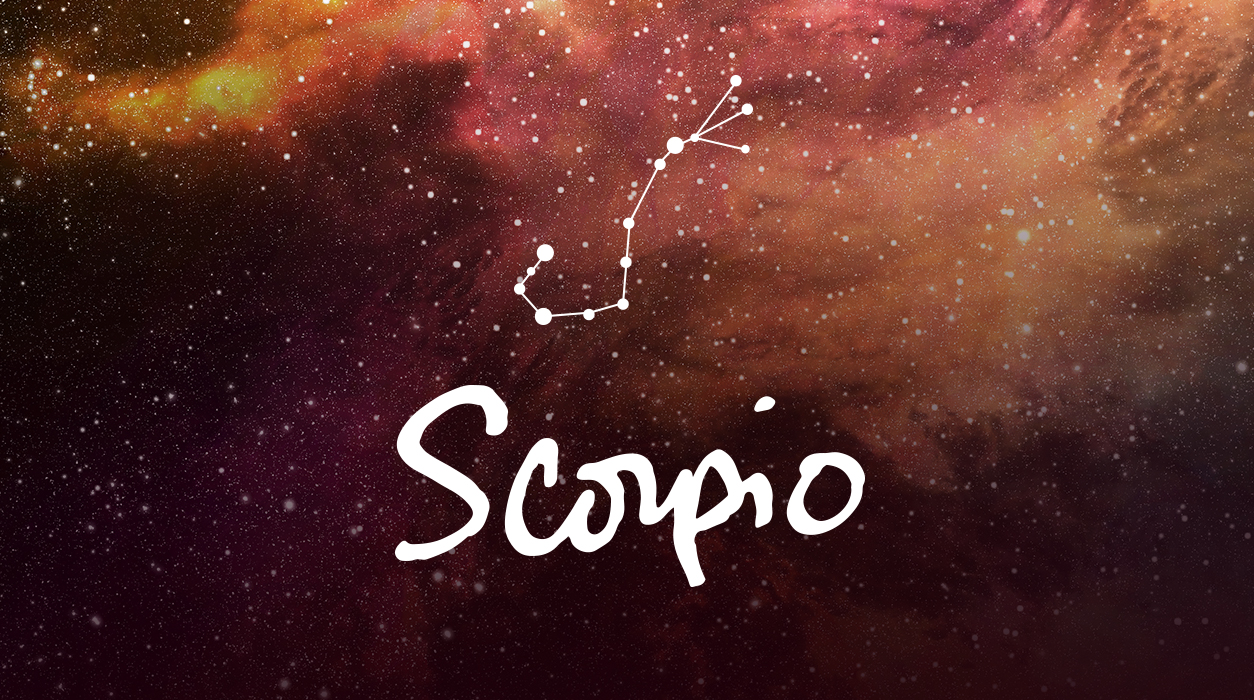 News from Susan Miller
OCTOBER 2021
Dear Reader:
I am so happy to send you my October forecast because it is an unusual one. Despite the fact that Mercury will be retrograde until October 18 (almost always an annoying aspect causing delays and mix-ups), you can nevertheless look forward to a splendid month, filled with many magnificent aspects sprinkled throughout October. I feel these coming jewel-like aspects will be so strong, you may not be ruffled too much by Mercury retrograde. After all, you do have experience with little Mercury and can outwit many of his antics.
Your Horoscope by Susan Miller
You seem to have a secret, and you won't be ready to share it with your adoring public until Mars moves into Scorpio on October 30, to stay until December 13. This is big headline news, for Mars has not been in Scorpio for two years, and having Mars in your sign is considered quite a competitive advantage. Mars gives energy, courage, and the drive to win, so you are about to enter an important phase. During the coming Mars-in-Scorpio period, you can give your desire a big push forward. For now, it looks like you will be content to remain mum about your latest project or goal.
You will have four heavenly bodies moving through your twelfth house of privacy, the place where a great deal of productivity can be accomplished in solitude. If you are an artist, writer, or researcher, this is a lovely trend, because the twelfth house is associated with the deep well of creativity that lies within you. The twelfth house covers the subconscious mind, which often is very active for imaginative people. If you work in the arts, this trend will also help you, for the twelfth house is tied to music, art, and all non-verbal communication.
If you want to consult a professional therapist or think you would like to start therapy, you could not wish for a better time to begin. No matter what question you have that you'd like to get a new perspective on, therapy this month could be enormously helpful. If you are wrestling with a dependance on a certain substance, you can get help in October. Being ruled by Pluto and Mars, you were born with fiercely strong determination, but you might assume because you are strong, you have to do everything yourself. A fresh perspective and a new approach may be all you need to unlock a long-term difficulty. If you are interested in professional therapy, this would be the month to start, just after the new moon October 6.
Jupiter, the giver of gifts and luck, is currently in you fourth house of home and will give rare and special family support now and in the weeks and months to come. By that I mean encouragement, and also a loan or outright gift of money if you need it in regard to a plan for your home or a family member. Jupiter also brings crazy dumb luck, so if you need to move, it may be worth your while to browse real estate sites or actual spaces.
If you want to stay where you are now, you can choose new furniture or accessories to dress up your home to make it look worthy of a spread in a glossy home décor magazine. Your creative sense of style will be operating at a high level, so it would be worth your time to think about how you would improve your home now, well ahead of the year-end holidays.
You can also find solutions for a parent. Perhaps your elderly mother wants to live at home, you can look for an aid that will live with her there, for example. There are many possibilities. I know that when you first attempt to help a parent, the task is daunting. You seem to enter into a subculture of social workers, aids, assisted living and nursing homes, and so forth—but you soon learn. My sister and I helped Little Mom stay in her home with an aid who lived with her. She was so happy we could do that. With your sparkling home and family-related aspects, if you look, you will likely find all the right solutions this month.
Put a circle on October 15 when Jupiter will be in perfect trine aspect to the Sun, a sublime aspect that is associated with great happiness. In your case, luck will center on home and family matters.
Romantically, Venus will be in Scorpio as the month opens but soon move into Sagittarius on October 7. Before Venus moves out of Scorpio, she will receive a lovely vibration from Pluto, one of your rulers, on October 2, making the weekend of October 2-3 an ideal one for venturing out into the countryside to enjoy a romantic time together amid the changing season. Go to a location you always loved as a child but have not visited in a long time.
Put a circle on October 15 when Jupiter will be in perfect trine aspect to the Sun, a sublime aspect that is associated with great happiness. In your case, luck will center on home and family matters.
Mercury, one of the planets in your twelfth house of privacy, is currently retrograde, a situation that started September 26 and will continue until October 18. This affords you another opportunity to revisit your past in any way you please—by revisiting a former project or consulting a therapist as two examples.
If you are adopted and have always wanted to know your birth parent(s), redouble your efforts to find your father or mother. You have so much emphasis on family this month that you might finally find the person you've always wanted to meet. Mercury retrograde always urges a return to earlier times. Alternatively, you might restart a project that you loved but that had to be put aside, perhaps due to the pandemic. Now may be a better time to tackle it.
This month three outer planets will move direct after being retrograde for months.
The first planet will be Pluto, moving direct on October 6, having been retrograde since April 27.
Saturn will go direct October 10, having been retrograde since May 23.
Jupiter will go direct on October 17, having been retrograde since June 20.
All three planets will help you see progress with a home and family matter once they go direct. Pluto rules big money deals as well as contracts and agreements in your chart. After months of no advancement, you will see a strong uptick of energy and momentum. You can reach accord with another person now, even if doing so seemed impossible over the past months.
As said earlier, Mercury will go direct October 18. Leave a space of days before you begin to resume normal life—specifically, signing important papers or buying electronic items. Try to avoid buying a car or any expensive machine or electronics while Mercury is out of phase.
The month's full moon will arrive on October 20 in Aries, 27 degrees. It will appear in your sixth house of work-a-day projects, so you may be working hard to get an assignment to a conclusion and out the door. You will be expending a lot of energy—do not overdo. The same area of your chart that will hold this full moon also rules your health. It will be critical that you not wear yourself down, that you take care of your health. Be gentle with yourself.
Although you have outstanding help from Jupiter at the full moon, someone, most likely a woman, could cause you stress by criticizing you. Pluto will be no help—you may feel the situation is highly unfair, and you would be right. You will need to think through your strategy before responding, as if you were playing a high-stakes chess game. Think several moves ahead, and you will get to the right answer. Fortunately, a full moon delivers its message, and then within days quickly closes the situation. Having Jupiter on your side will be very much in your favor—quite a lucky charm.
The end of the month brings two solidly good aspects.
First, on October 28, Venus in Sagittarius will be sextile (in harmony) to Jupiter, the planet of good fortune. This day could bring outstanding financial benefits, doubly so if the matter involves a real estate or a family matter. Sextiles indicate opportunities. It won't land in your lap, you have to seek it out, and you can.
On October 31, Mercury and Jupiter will be in a heavenly trine aspect. This would be a superb day to sign a contract or close on a house, as two examples. It is the best day of the entire month to sign your name. You could also take a successful trip or go shopping for an expensive item. You can give a speech, send in your finished documentary, biography, thesis, white paper, other manuscript, or a screenplay. You can launch an app or a podcast series, or publish your eBook. This is a golden day.
Next month, November, won't be exactly an easy month, but YOU will have the advantage of having Mars in Scorpio from October 30 to December 13, and that will be a big help. You'll also have Pluto in a friendly position to your Sun, no small asset. This means both your ruling planets will be supportive of your Scorpio Sun and later, Mars and Pluto will be friendly to each other on December 6. It's all good—when the universe turns things topsy turvy, it always gives us the tools to work with what comes up.
SUMMARY
This will be a quiet month, one best devoted for planning for the coming months. You have a plethora of celestial bodies filling your twelfth house, a meditative, reflective, healing, and solitary part of the chart. It is also one of the most creative parts of the chart, for ideas spring up straight from the deep well of the subconscious. With most of the planets in Libra, wait until they migrate into Scorpio next month—your birthday time of the year—when they will favor you. This month, spending time alone working on artistic or literary projects, or developing your strategy for the coming months, will be the best way to go.
You will have a strong emphasis on mental and emotional health too, especially after the new moon appears on October 6. You will crave peace and quiet, so beg off social obligations for now. That would be the right idea.
Here's why you should take every opportunity to rest, especially in the first half of October. Once the action and energy planet Mars moves into Scorpio from October 30 to December 13, you will be moving at the speed of light with no time to catch your breath. Mars is your ruler, so in your chart, Mars holds extra weight and importance. Plan your biggest initiations for that period, mindful that two coming eclipses—one in November and one in December—might require that you change your schedule to take care of what comes up.
Dates to watch will be November 4 when an angry and unpredictable new moon in Scorpio will appear, November 19, a full moon lunar eclipse in Taurus, and lastly, December 4, a new moon solar eclipse in Sagittarius. Those eclipses could change some of your plans because you may have to move in a different direction after they've delivered their message. You won't know how plans will change until afterwards, usually within a week after the eclipse occurs
Back to this month, the twelfth house, where your opportunity will stem from the new moon October 6, is associated with your subconscious mind. If you have been struggling with a problem that is not getting resolved, you may want to speak to a professional therapist for an enlightened viewpoint. This new moon is the best of the year for seeking this kind of help. If you feel you've been dependent on any substance and have tried to rid yourself of that dependence, go for help. There are medical specialists who are trained in helping patients with this problem, and this new moon could be a big help. You don't have to do everything alone, although as a Scorpio, you think you can! It is not a vulnerability to ask for help.
The theme of health will continue and culminate at the full moon, October 20. This would be the perfect time to attend to your physical health, too. See your general practitioner, and have your annual exam with various screenings. A full moon will culminate actions, so you should get your tests back quickly. You might want to streamline your diet, add a little more sleep to your schedule, or begin exercising a bit more, depending on the news your doctor gives you. One appointment can add years to your life. See your eye doctor to test your vision, and don't forget to visit your dentist, too. You will be under some strain at this full moon, for it looks like you will be working up against a deadline. Give yourself tender care when you can.
The full moon will fall in the solar sixth house of work in your chart on October 20, so you will see a project reach fulfillment that must be shipped no later than October 25. Jupiter will signal that full moon, suggesting that you will do well, and if self-employed, you should make a handsome profit. If you work for others, the end result will be impressive, and along with your other projects, could add up and net you a promotion in a few months, most likely at the full moon February 13. Work with attention to detail—you will be rewarded for your efforts at that time.
If you are searching for a new apartment or house, this month you will be quite lucky with real estate. Jupiter, planet of good fortune, is in your home sector in a once-in-12-year visit. To take full advantage of this rare trend, you would have to make your choice prior to December 28, 2021.
Ever since Jupiter entered this part of your chart on December 19, 2020, Scorpios have been on the move. If you are one of those Scorpios who wants to move, start looking soon, and don't settle for anything less than your dream residence. If you want to stay where you are now, you can fix up your décor, make repairs, paint, stage a renovation or refurbishing, or hire a landscape artist to create a perennial garden that blooms year-round. Watch October 15 as a day you could hit on the right space or solve another home-related question. No doubt about it, this is your year to feather your nest.
You will have amazing family support now too—your family loves you and it will show.
Romantically, you'll have quite a hypnotic quality about you in the first week of October while Venus spends her last days in Scorpio before moving on to Sagittarius on October 7. Your best romantic days will be over the weekend of October 2-3 when Venus in Scorpio will signal your other ruler Pluto—an intensely romantic day will result. Fortunately, this heavenly date falls over the weekend of October 1-2. It would be a romantic idea to spend a night in a charming B&B in a natural setting.
As said, as the month winds down, Mars will move into Scorpio on October 30 to stay until December 13, and the pace of your life will pick up noticeably. Mars rules passion, too. From now until mid-December your haunting charm, subtle but unmistakable, will be noticeable and visible to one and all. You have a lot to look forward to in the coming weeks.