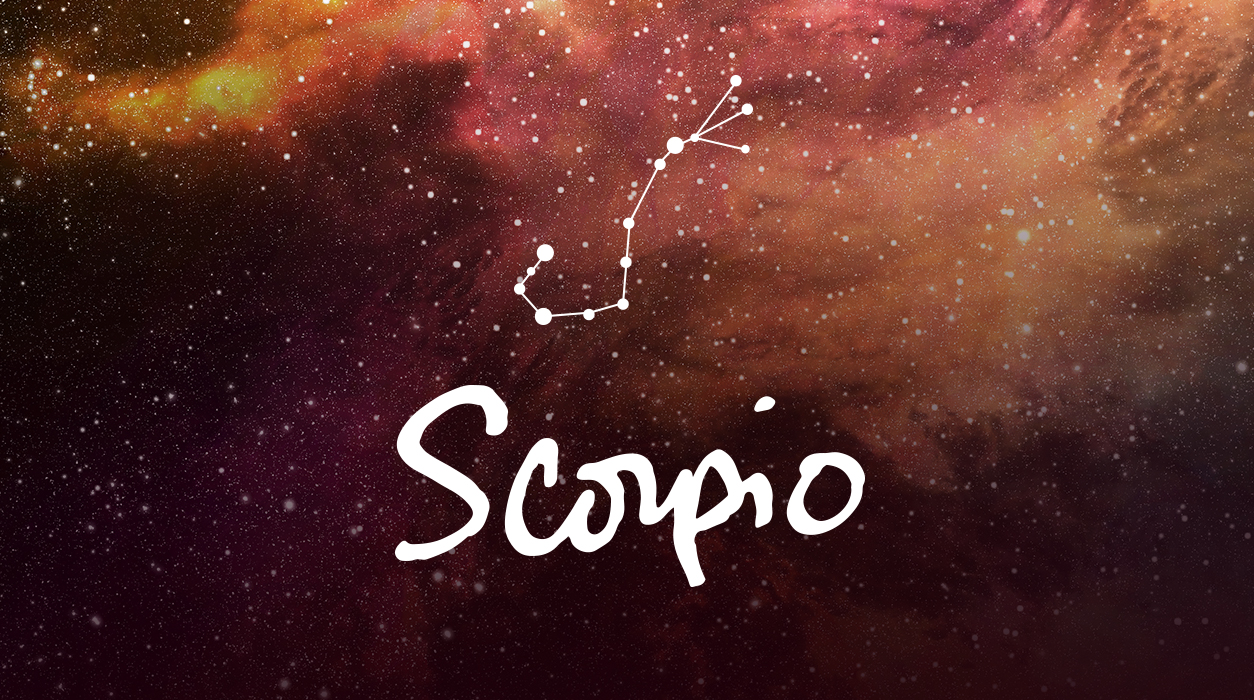 A Note from Susan Miller
October 2020
Dear Reader:
October is due to be a unique month that will not be easy for any of us. The planets will be in a frenzy, the likes of which I have rarely seen. If you feel you've seen enough surprises this year, I am sorry to report that there will be a slew of them in October. Warrior Mars is one of the prime instigators, but surprise-a-minute Uranus will play a leading part, too. Saturn, Pluto, and Mercury will stir the pot as well and add to the turmoil.
When the planets get this way, it is because they want to shake up the status quo and force us to confront languishing situations that many of us would prefer not to address. As you see, there is method in the planets' madness. One thing you can rely on is that when planets are in harsh angle to each other, the universe brings enormous energy so that you can deal with what happens. Sweet aspects—trines and positive, happy conjunctions—are always prized, but they make us a little lazy. Squares and oppositions are the hard aspects, but they sure do bring high energy. The universe will always give you the tools you need when it brings you a challenge.
Your Horoscope by Susan Miller
The pace you've been going at has been quite remarkable, especially considering we are still coping with a pandemic. Mars, your ruler, has been in your sixth house of work-a-day assignments, and surely, you've had plenty to do. Projects seem to keep on coming, and you'll continue to meet the challenge. This month holds a lot of twists and turns in various parts of your life. It's not due to be an easy month, but it could be a productive one, where you face certain realities, make decisions, and move on. It's a month where you will need to look back and make an assessment, so you can speed ahead in November.
On October 1, the full moon will be in Aries, 9 degrees, your sixth house of work-a-day projects, so something you are working on should be coming to a grand conclusion. It seems to be an important moment in your timeline. You will be working hard against a deadline, and this full moon will be influential until October 4. You may be writing a critical document or letter or trying to come to terms on a contract that you want to have the client sign. The problem is, Mars, one of your rulers, is in your work-a-day sector too and will make reaching an agreement difficult. Mars is currently retrograde until November 13, so with Mars on the fritz, it would be best to sit out this dance and wait for better days to come starting November 13.
At the time of the full moon, Mars will be in conflict with Saturn and your other ruler Pluto, both based in your third house of contractual agreements. This means it will be hard for you to get your client, proposed partner, or sponsor to agree to points you feel are vital for the relationship to work. Ventures initiated when Mars is retrograde rarely succeed, for the motivation to work hard to build a superb competitive advantage is usually lacking.
In addition, Mercury will be retrograde in Scorpio for the lion's share of the time, from October 13 until November 3, adding to a very unfavorable environment for cutting any deal. Delays will benefit you, so try to put off signing—it will be in your best interest.
A full moon in your third house sometimes brings a reason to take a short trip by car, usually within 200 miles of your base. If you go sometime after the new moon October 16, it looks like your trip would be to see the client or partner with whom you'd like to work. To make the relationship official, you would like to ask that person to sign the contract. I believe face-to-face meetings are always the best way to do business, but not now when Mars and Mercury are both retrograde. It's fine to meet to talk, but not to sign. When planets retrograde, you'll want to look back to examine what could have been done better, not start something new and exciting.
The planets we feel the most when retrograde are those that orbit closest to earth—Venus, Mars, and Mercury—and, we have two of three out of phase this month.
There is one saving grace at the full moon period, October 1-4. Venus is now shining in Leo at the tip-top of your chart, in your tenth house of career honors, awards, and achievement. This shows you are the apple of the eye of a VIP, and you've developed this person's trust and admiration. Venus will be busy helping to boost your reputation, but even so, she'll be watching what rambunctious Mars is doing to mess up your talks with this client you'd like to sign. She will use her charms and reach out to Mars, her lover, and suggest he has been too aggressive and would do better with a gentler approach.
You will have a five-star day on Monday, October 12, a day so unusual, it is a feature of 2020. Neptune, the planet of unconditional love, will receive a golden beam from Jupiter, the giver of gifts, luck, and happiness. This is a rare and romantic day, rarer than diamonds.
Will she be successful in her plea to Mars? Possibly. Adding credence to this move is that Venus is in mutual reception to the Sun, and the Sun rules your career. What is mutual reception? It is a special relationship between two planets that occasionally occurs. Venus is in Leo, the sign ruling the Sun. The Sun is in Libra, the sign ruling Venus. Now, Venus will move to Virgo by October 2, but that move does not undo this mutual reception. What matters is the dye will be cast on the full moon, October 1. In this mutual reception, Venus will act as the Sun, and the Sun will act like Venus—all good! This will soften the situation quite a bit. You can put this matter in a temporary holding pattern until the planets move into better positions next month.
Next, the new moon is due October 16 in Libra, 24 degrees, your twelfth house of confidential matters. This is a strategic part of the chart, so you may be setting up marketing or sales plans you will initiate in the future, possibly early 2021. These plans may be for your professional or personal life.
This should also be a good time to shutter within and work on a creative project. You may be composing music and lyrics, researching, or writing a novel or screenplay. Or you may be designing next year's fashion collection. There are many possibilities for creative expression that you could use to direct the energy of this new moon. Any project that would benefit from working alone and away from those who would distract you, allowing you to concentrate, would be ideal after the new moon of October 16. This would be the normal way to use this new moon, but this is no normal month.
There are so many crosscurrents with planets squabbling with one another, and you may again have problems getting anyone to agree on anything. If you do find someone who seems ready to work with you, they will be picky about the terms of the contract. Don't rail against this, work with it. Remember, Mercury retrograde starts October 13 and ends November 3, and this new moon will present delays and obstacles.
Additionally, Mercury retrograde will tamper with the mail, causing miscommunications and disbursing misleading information. At times, discerning the difference between fact and fiction will be harder than usual. Writing and speaking projects, in particular—including editing, code writing, translation, and research—will need a deliberate approach because Mercury and Mars will be messing with your third house of communication.
Saturn and Pluto in your third house (the house of communication, including writing and speaking) will be under siege by Mars, based in your work-oriented sixth house. Mars will also be attacking the Sun and new moon in your twelfth house, from your sixth house. This puts extra emphasis on your physical and mental health. The aspects are so strong, actually, psychological therapy may go exceptionally well, bringing a possible breakthrough.
Concerning your physical body, however, it might be best to put off an optional surgical or dental procedure until mid-November or later. However, if it's urgent, then, of course, do it now. As my mother, who taught me astrology, would have said, these wild aspects are revealing the condition, forcing you to act, and if it is urgent, you'd need to act instantly.
Keep your immunity strong. Mars is being so rambunctious in your sixth house, ruling the protective measures you take to stay healthy, and I expect the coronavirus to spike in anticipation of next month's meeting of Jupiter and Pluto on November 12. We would start to see the spike this month, growing to its peak in mid-November and extending to early-to-mid-December. Where will the spike be? That's up to you—the virus is hoping you will let down your guard. Doctors giving interviews on TV speak of the danger of pandemic fatigue, and that's a very real condition. Don't let it happen to you.
I feel we will have some sort of vaccine by Christmas, but more likely by January 12, when Pluto and Jupiter move a nice wide distance apart, spinning their separate ways, not to meet again in conjunction for 13 years. That could happen, but that does not mean you would have the chance to get the shot. Distributing the vaccine to everyone, not only in your country, but also to the world's poorest countries who cannot even begin to develop a vaccine, will be necessary if we are to ever be done with the coronavirus.
The Spanish Flu had the aspect of Jupiter and Pluto, and the coronavirus is following the same pattern. When I googled the Spanish Flu, I found sites where people asked if the Spanish Flu was still with us. The answer was yes, only now we call it the seasonal flu, which mutates every year. I believe scientists don't think the coronavirus has mutated yet, but I have read they expect someday it will. However, we just hope we can get this virus to a manageable stage, lowering the symptoms, so it is not deadly anymore.
For now, be careful—wear a mask, which many doctors still feel will be more effective than a vaccine. One doctor said any vaccine is only 50% to 70% effective for most people, but a mask has a far higher level of effectiveness and protection. After all, doctors and nurses wear them in operating rooms for a reason.
In a month that will demand much from all of us, there will be another challenge.
The full moon of October 31, falling on Halloween, has the potential to be the hardest moment of the month. This full moon falls in your opposite sign of Taurus at 9 degrees, affecting all Scorpios, but especially those born October 31, plus or minus five days. Your relationship will be under a magnifying glass with unpredictable, anything-goes Uranus conjunct the moon. Unexpected news is due, and if you don't have a spouse or long-term committed steady partner, this full moon might point to a one-on-one collaborator in business, such as your business partner, agent, publicist, lawyer, accountant, or other person who is equal to you and works with you to help you get ahead.
This is a strong testing aspect, and to know what will likely occur, a lot depends on how things have been going all along until this point, October 31. Uranus will reveal the truth of the situation suddenly, and you might get engaged, or conversely, you might present your partner with divorce papers. There is almost no middle ground. If this aspect is related to your business partner or collaborator, you might make plans for the future and aim to make your business commitment official in late November or beyond. Or if you are not happy, you will tell the person the situation is not working. Aspects like this don't allow for putting things off. It's a yes-no, on-off, stop-go type of month that can bring a breakthrough simply because you will see the picture so clearly.
The problem with this full moon is it will be so unstable. It will immediately draw your attention to your partner, in love or business. The full moon will be conjunct with unpredictable Uranus, both at 9 degrees, and Uranus will directly and fiercely oppose the Sun in Scorpio at 9 degrees. What could that do? Uranus opposed to the Sun can upset your health, so again, what you do to protect and safeguard your health through most of the month will matter.
Uranus conjunct the moon can cause volatility in your home life (or with news from your mother). Alternatively, Uranus opposed to the Sun can bring untoward surprises in your career or work environment or news that your father needs your help. Many areas of your life could be touched—you have to see where the weak link lies because Uranus will bring it to your attention. Your job will be to keep your head down and out of the line of fire. Err on the side of caution all month.
Are there any sparkling aspects this month? Yes, a precious few, but that only means the two I see will stand out and be noticed.
The first is a sweet weekend over October 10-11, and this time, surprises would be happy ones. Venus will be in Virgo, your friendship sector, and Uranus will be in your committed partnership/marriage house, making for a very sweet day. Plan a wonderful dinner at home, or take a drive into the country to see the changing leaves. (To my readers down under, enjoy the budding springtime.)
On the following day, Monday, October 12, you have a five-star day that is so unusual, it is a feature of 2020. Neptune, the planet of unconditional love, will receive a golden beam from Jupiter, the giver of gifts, luck, and happiness. This is such a rare romantic day, rarer than diamonds. If you do decide to take a drive into the country over the weekend of October 10-11, try to get the day off on Monday, October 12. Even a simple trip, would be one for the record books. This is Columbus Day in the United States, and many people get the day off.
A lovely interplay between Venus and Jupiter will occur on October 19, so that's my third day for you to circle in gold. It falls on Monday, and you may hear from a friend, who will share news that makes you happy. If you can, meet your friend for dinner on Monday night, or if you don't go away, meet up on Sunday, October 18.
I know it's a tough month, and I am with you all the way. I have never seen a month with so many confrontational aspects. It seems you will see this played out in world events on TV too, for not only will you notice what is going on in your life, you will also see this reflected in society. Reporters always talk of the October surprise, and that's almost always Uranus opposed to the Sun, which happens this year on October 31.
Be patient, keep a low profile, follow your agenda this month, and whatever you do, don't poke the hornet's nest. With Uranus and Mars so active, it is anyone's guess where the chips will fall. I should mention with Uranus, there is always the possibility for a happy surprise, and although it seems unlikely this month, it's not out of the question for you. Those born at the end of October will feel this aspect the most, and those born in November not as much. (If you have planets at 9 degrees Scorpio plus or minus five degrees, you may feel it, too.) One thing is for sure: You will have insightful revelations this month, and as a result, you will be able to plan with greater certainty in the future.
—————————————–
Please Note: On October 1, 2020, there is a full moon in Aries 9º, not Aquarius 9º. We apologize for this error in our 2020 calendar.
——————————————
SUMMARY
You've been working hard on a project that is personal or professional in nature, and you've had no worries about being bored. You've been consumed by several projects throughout July, August, and September. However, as you reach October 1, the full moon, it appears you are either reaching a conclusion on an important assignment, or at the very least, reaching an important milestone or plateau that will affect the path you take on this project in the future.
You seem to have a VIP at work whose opinion you usually trust, but at this cranky full moon, there is likely one person giving you unsolicited advice or criticism. Fortunately, you will be concentrating so strongly on keeping all parts of your life moving along, you'll wish this person would just keep their thoughts to themselves. Don't worry. When this happens, Venus, circulating in your house of professional fame and honors, will make you the favorite of higher-ups. Furthermore, Venus will reach out to Mars (to a nearly exact degree). Mars is currently in your assignment sector, and his interaction with Venus indicates that your hard work and savvy judgment will be evident, so this project can only become a shining jewel in your crown.
You will get a chance to take a breather and survey all you've achieved over the past 12 to 18 months. That will happen in the days and weeks that follow the new moon in Libra on October 16. You may also be thinking about a negotiation you are beginning, but as usual, this month keeps bringing up barriers, so be content to progress at a slow pace. Everyone will be feeling the slow pace, for Mars started to retrograde last month, but stay cheerful, for Mars, your ruler, will go direct next month on November 13.
Mars' little brother Mercury, otherwise known as Wrecker Ralph, will also go retrograde, October 13 to November 3. This falls within the Mars retrograde, so again, you will need to be patient. Get any important paperwork done in mid-to-late November if you can wait that long, but if not, the best day to seal a deal will be October 5.
Neptune will be in an unusually supportive position to Saturn, Pluto, and Jupiter, increasing your creativity in noticeable ways across the board. If you work in a creative field or you are working on a personal artistic project (such as a renovation or change in décor), Neptune will offer major help so you can make choices you love. Neptune will also help you think of imaginative ways to break through an impasse in a negotiation, if you encounter one, and you will be hailed as a genius for coming up with original methods and ideas. October 12 is the date that Jupiter and Neptune will make an exact aspect, but because both planets move so slowly, you will continue to feel this aspect into part of November. This is a highly romantic, happy vibration, so I hope you can use it on the day Jupiter and Neptune meet on October 12, or over the preceding weekend, October 10-11.
If you are looking for a home-related success, you may just hit on one when Pluto goes direct on October 4. Pluto is in your home and family sector, and when he moves forward, matters related to this area of your life will, too.
The month will end with quite a bit of drama. Reporters always speak of the October surprise, and that's because (unbeknownst to the reporters) it is caused by Uranus in direct opposition to the Sun. (Next year, the October surprise moves to November, due November 4 in 2021 and November 9 in 2022, and so forth, as Uranus moves into deeper degrees of Taurus.)
Coming back to this month, this stringent opposition of Uranus to the Sun will fall on a full moon, October 31, making it emotionally charged. This is not a night to go out. People you encounter will be feeling fragile and emotional. A person you interact with frequently and who is competitive with you—most likely at work—may do or say something that requires you to defend your reputation. This is a separate aspect, so if you sever the relationship, it will be final. Nothing is predestined in astrology, however, so if you want to keep the alliance, you both will have to work together to heal it. October 31 falls on Saturday, but you will feel these effects Friday through Sunday. If you plan to celebrate Halloween, keep the group small, and if you trick or treat with your children, do so in your own neighborhood, knocking on doors at the homes of people you know.
Uranus opposed to the Sun can be hard on your health, so make it a point to stay strong and healthy. Take vitamins if your doctor thinks you should, wear your mask, and wash your hands. The pandemic is not over, and we will see evidence of that in mid-to-late October, and very much so in mid-November, due to the docking of Jupiter and Pluto. The virus won't trifle with you if you are vigilant and resist pandemic fatigue. Uranus' opposition to the Sun is a draining, dramatic aspect, so keep your schedule light and vow to give yourself extra sleep.