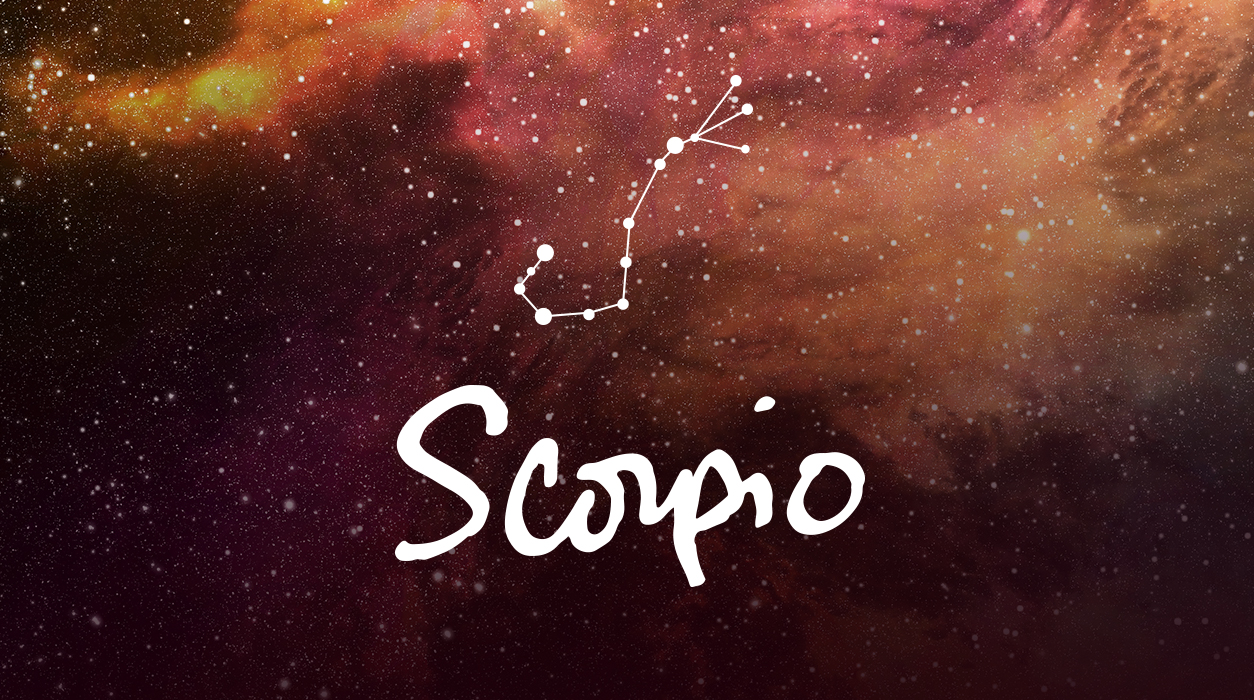 News from Susan Miller
NOVEmBER 2021
Dear Reader,
I know you have been waiting for my Year Ahead 2022 forecast, and it is here! Read on!
My manuscript for the Year Ahead 2022 is tucked inside a very special luxe beauty and wellness box of products called The Cosmic Collection, which I did by teaming up with Instyle Magazine and Brandshare. Choose your box of products by your element—Fire, Air, Earth, or Water—and you will find beauty products that I selected for you in collaboration with the beauty editors of Instyle. Lots of thinking went into my selections. This is a great way to shake out of a beauty rut for the New Year 2022 and find new products that I feel you will love.
Your Horoscope by Susan Miller
This is birthday month for you, and I wanted everything to be perfect to be sure you will have a happy time, but this is a wild month, setting off sudden news and unpredictable events. Everyone with will feel the crosscurrents in the air, no matter what their sign.
You will start to see what I mean with the appearance the new moon of November 4 in Scorpio, 13 degrees. The new moon will travel conjunct the Sun, but the problem is that surprise-a-minute Uranus in Taurus, 13 degrees, will be positioned in a direct opposition—180 degrees away from the Sun and new moon. Uranus is called the Great Awakener in astrology—it is the planet of the future that is always in a hurry to speed you forward. Uranus brings information to light in a rapid, sometimes shocking way, to sweep away all the debris that this planet deems is no longer productive or relevant to your future.
I am not happy that Saturn in Aquarius will be in the center of the opposition (tug-of-war) between Uranus in Taurus and the new moon/Sun in Scorpio. That creates a hard 90-degree square on both sides, with Uranus annoying the new moon (in opposition), but also Uranus creating obstacles from Saturn (in a square). Saturn is in your home and family sector, so that is where changes are due. I think you will feel the weight of responsibility for either a new member of the family (a baby), one of your parents, or the purchase of a new home, as some examples.
I will admit that Uranus has no diplomacy and can knock you sideways with a shocking piece of news. The aspect will be precise on this day of the new moon, so the closer your birthday falls to November 4, the more directly you will feel it. The same is true if you have Scorpio rising 13 degrees or a natal planet of 13 degrees (plus or minus five degrees) in Taurus, Scorpio, Leo, or Aquarius.
Sometimes, Uranus works the other way—rather than have events operate directly on you, Uranus may urge you to do the opposite—to have you decide to make the changes. It would have to do with a long-term situation that you want to improve or change with no more waiting to act. Uranus engenders strong feelings of rebellion with a need for independence and autonomy.
New moons can have an influence for up to six months, and you would see what you feel needs to be done within ten days of November 4. The reason it may take time to fully work out the solution to the episode that comes up is that the situation may be complex with many moving parts, and you will probably need weeks or months to fully accomplish what you set out to do.
A new moon in your own sign is always your cosmic gift certificate to use as you like. Every other month I show you where the new moon is appearing and what activities you might want to think about and take action. That is not so when the new moon is in your sign—you have carte blanche, to use it as you please. That is because the new moon falls in your solar first house of personality, vitality, and identity and includes your desires and determination.
Uranus opposite the Sun and new moon on November 4 is a classic aspect that often translates into a tearing away from a present situation—such as to break up a relationship or to leave a job so that you can start a new one, leave a city you are living in, or in other ways feel ready to create a complete lifestyle change.
All month, Mars, your secondary ruler, will move through Scorpio and will bestow on you a certain presence and strength. At times you may feel vulnerable, but if so, that's just an illusion, which would not be correct. In truth, you will be far stronger than you assume and able to find the right solution to any pressing problem.
Often, change can bring on a welcome improvement. For example, after years of being single, you marry. Or you want to have a baby before it's too late. Or the city you grew up in suddenly seems too small, offering too few opportunities to grow in your career—and you make a dramatic move. You come to the moment when you reach the last straw
This new moon, for you, is a wildcard. As a Scorpio, you always want to have control over events, and you may feel that you do, but this month is filled with riddles and many confusing elements. As a result, you may feel like you are traveling through a fun house with distorted mirrors at every turn. Keep your cool.
Uranus rules your home and family sector, so the sudden news may involve your residence or other property you own or rent, or a family member could bring you the surprise news. Here are some examples of the type of news that might come up.
Your landlord or someone connected to your physical home may say she sold the building you are living in, and you will have to move soon. A roommate may suddenly move out and leave you with the responsibility to pay the entire rent. Or a new person moves in next door and gives frequent loud parties that keep you up at night—and you know you have to move. There are many possibilities.
Uranus RULES your home sector but is currently traveling IN your partnership sector—this is the sector that rules your marriage partner and steady, established partner, as well as your business partners, serious collaborators, or experts you hire to help you in your work. This is a house where two people make a promise to each other, and a contract usually covers the foundation of the relationship. If you have been unhappy with your spouse, or partner in business, and feel you've reached the end of your rope—you will leave. Something will be revealed at the new moon that triggers this response in you.
Sign nothing on November 13 when Uranus will oppose Mercury, the planet of agreements and ruler of your financial eighth house. This is another nerve-wracking day—anything you sign could come back to bite you. Leave a space of days around this date and the one I am going to discuss next.
Next, we have a full moon lunar eclipse in your opposite sign of Taurus, 27 degrees, which will arrive November 19.
On this eclipse, Mars will oppose Uranus directly, a very aggressive, and sometimes angry, influence that could bring up an argument, even if you never planned to bring up a touchy subject. This is a hot-button matter that's on your mind, and it might jangle your nerves if your birthday falls near November 19. This situation has to end—it could be a debilitating situation, or it might be a person who will soon be "eclipsed out" of your life. If you discover someone you trusted is working at cross-purposes to you—or is outright betraying you—that person won't be around much longer, for eclipses provide full disclosure.
Mars is impulsive and so is Uranus, an explosive, volatile aspect. It has an aggressive and potentially angry influence, so you may be tempted to fly off the handle at the person who is upsetting you. Be careful though, Uranus in an opposition to Mars can leave a "scar"—usually an emotional scar, but physical scars are not out of the question. If someone you know is prone to violence, you must leave—get away quickly. Keep a disagreement as calm as possible (I realize this is easier said than done).
You may see a massive change in a close romantic or business relationship, or because of what I wrote about Uranus, you may see change in your home lifestyle or living situation, too (or alternatively). Although the eclipse is technically November 19, you could get news earlier, November 17, which will be the most volatile day of the month. The moon will precisely conjunct Uranus in Taurus, and at the same time, Uranus will directly oppose Mars and still be within orb of opposing Mercury.
Eclipses repeat every 19 years, so you had an eclipse on the same day, November 19, 2002, in Taurus at 27 degrees, the same degree as this month's lunar eclipse. Of course, the other planets have since moved to new positions, so very few things in life are ever repeated. Nevertheless, do you remember anything important that happened way back on or near November 19, 2002? If you do, you might be able to come up with a theme that could be subtly echoed here this month.
With the Sun feeling part of the brunt of Uranus' rampage, you may see last minute shifts regarding a current assignment. A client, or management, may announce news you never expected, and of course, you will have to conform. Scorpio is not known to be highly flexible or adaptable, but this month you will need to develop these qualities.
There will be other ramifications of all of Uranus' antics this month, with a possible outcome in one of these areas (not all of them): You could have a financial expense or have difficulty in travel, with a legal matter, or with an international relationship. If you work in broadcasting or publishing, there will be tremors in the assignment this month
Here is the positive news: Pluto, offstage, is observing all this while he calmly chews on a toothpick. Pluto is one of your ruling planets (Mars is the other), and Pluto is very good at observation, and as a Scorpio, you have that gift, too. Pluto is well aspected to your Sun and moon, and sees that Uranus is putting too much stress on you. Tensions are coming from all sides. To help, he will send a brilliant beam to the Sun in Scorpio to strongly protect your career and relationship with VIPs. Pluto is in the perfect position in Capricorn to be effective and will also help you untangle a contractual matter.
Another plus is that you have Mars in Scorpio for the first time in two years—this is a powerful asset. Mars will stimulate your innate courage, determination, and stamina. If anyone feels that they can get the better of you, they will be sorely mistaken. You will be passionate and persuasive—great qualities to have in a month like this.
The eclipse is in Taurus, so Venus takes the lead and will show us the final outcome. By some miracle, Venus in Capricorn will use her charm with bad boy Uranus in Taurus and talk him into calming down. Venus will be "trine" Uranus, which is the most harmonious aspect possible. Venus is talented at providing a soothing balm over any situation, and she certainly will do that at eclipse time, November 19. This tells me you might be able to get to the facts of a situation, calm emotions, and reach accord. Even if you have to leave the situation, you will do so with grace.
Your fervent need for independence will come up again at this eclipse in Taurus, and for you it will become a non-negotiable point. I can hear you say, "Enough!" Any situation that has exasperated you because it has gone on too long without improvement will need to be redressed. If you feel taken advantage of or feel a partner has restricted you too much, you will now voice your thoughts. How this will end is up to you—I can see the forces at play, affecting you, but I cannot see the final outcome. Those, as ever, dear Scorpio, will be up to you. I will always bet on you to find the right answer.
SUMMARY
The one lesson we all learn early in life is that we cannot control all events that press on us—some we can, some we can't. It would be great if we could control all that happens in life, but this is not the way the world works. Life is often a wild, sweaty, chaotic process, producing a kaleidoscope of continual change. The wide range of experiences we all go through from joy and excitement to fear or shock is all part of life and is meant to test our ability to turn on a dot when necessary. Life tests our resilience, adaptability, and resourcefulness at regular intervals. This will be a month when everyone of every sign will encounter one or maybe two life curve balls. Being able to deal with unexpected situations helps you grow and mature, but it's certainly not easy to do. We are all in this together, dear Scorpio.
Your first and perhaps biggest challenge will come up on November 4, the new moon in Scorpio, which will ask you what would you like to accomplish in your birthday year ahead? This new moon will also ask you to consider the state of a close relationship, such as one you would have with your spouse, steady sweetheart, or with a business partner. Is it going well? If not, are you at the end of this relationship? Do you want to continue it under different terms, or are you ready to leave without regret?
Your home situation seems to be undergoing change, too. It may be that another person, or a baby, will soon enter your home to share your space, or perhaps you will be moving. Or you may be renovating, painting, making massive repairs—something seems to be up. This eclipse will push forward your preparations to do something special about your home—perhaps to buy needed furniture or a rug to make it more cozy and inviting. If you have to move, you will begin browsing spaces. There are many possible examples.
Uranus will tightly oppose the Sun and new moon on November 4, a nerve-jangling aspect indicating major changes regarding a close relationship are afoot. This will be revealed at some point in the month, most likely within the week that quickly follows November 4. Uranus is called the Great Awakener, bringing you information you did not have before. You will begin to view yourself and your role in life differently. The closer your birthday falls to November 4, or if you have a rising sign of 13 degrees Scorpio (or Taurus), plus or minus five degrees, the stronger this trend will be for you. You may make a surprising announcement, or it might be vice-versa—that an enforced change will bring on a clean break with someone.
Uranus opposed to the Sun and new moon on November 4 is a separating aspect, one that gives you little patience with those who have not been completely transparent with you or who have tried to control you. This new moon will lay the situation out for you—you will respond to it.
Meanwhile, at the new moon November 4, Saturn will continue to be in your fourth house of home and family and will be in hard angle to the new moon, so you may feel pressure to find a new space. If you have been looking but haven't found anything suitable regarding a residential or family situation, things will improve in the next three months, by February 2022, so if you can hold off that long, do so.
The full moon lunar eclipse of November 19 in Taurus will ask for your answer regarding a close relationship and to address all that has gone on earlier this month. If you are not ready to close the book on this relationship matter, at the very least, your need to announce the direction you want to take. This eclipse will switch your attention away from understanding your own intentions and feelings to that of your partner in love or business. Your partner may now show a side of character that surprises you, but not in a good way—he or she may now reveal their true colors.
November might feel at times wild or chaotic. More surprising news will arise at this eclipse, November 19, and will force you to make a final decision.
All month, Mars, your secondary ruler, will move through Scorpio and will bestow on you a certain presence and strength. At times you may feel vulnerable, but if so, that's just an illusion, which would not be correct. In truth, you will be far stronger than you assume and able to find the right solution to any pressing problem. You've faced obstacles before, and you can face this month's challenges with a sense of practicality and determination.