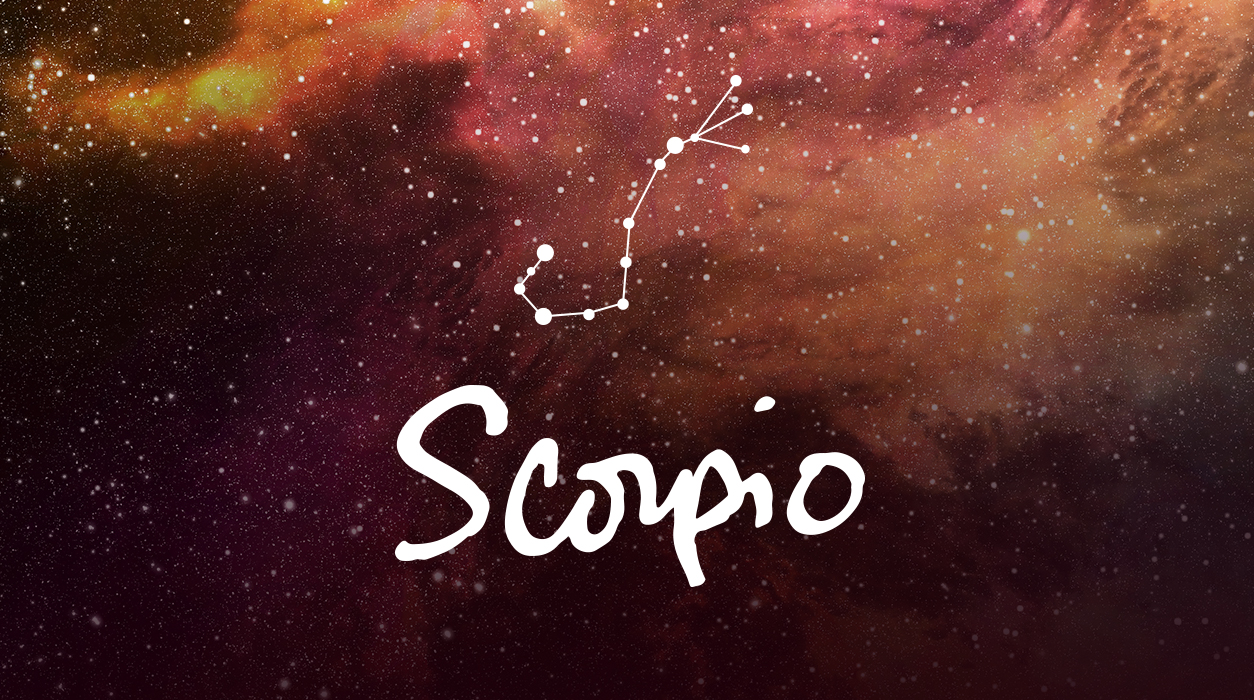 A Note from Susan Miller
November 2020
Dear Reader,
November is a very big month, and I wanted you to have all the information you need to take full advantage of the changing aspects. I went back to October to put your life in context and to show you specifically how different—and better—November would be for you.
November starts off tense (depending on your sign and exact birthday), but it gets special by the gorgeous new moon of November 14. Also, Mercury and his big brother Mars will both go direct after endless weeks of being in retrograde, so you will see the pace of life pick up in a way that you will find gratifying. There will be opportunities to take advantage of at long last, and you will have two weeks to get ready. On top of all of this, the eclipses are back—these are gentle and sweet and will push you forward into a new realm. The first one is due November 30 in Gemini, and the second one, a dazzler, is due next month, December 14, in Sagittarius as a new moon solar eclipse.
Your Horoscope by Susan Miller
November will be a big month and a fitting one for your birthday time of the year. There will be emphasis on your partner, in love or business (the latter being anyone you happen to be collaborating with closely and may have a contractual relationship), as well as a focus on money, a communications project you might be working on, and also on your home and private emotional love life. There is a lot to unpack, so let's get started.
The hardest part of the month seems to arrive during the opening four days. Just prior to the start of November, the most volatile full moon of the year arrived, October 31. It arrived in Taurus, 9 degrees, so while everyone of every sign will likely notice this willful supermoon, it will strongly affect those Scorpio readers who were born on October 31 the most and also include those born October 27 to November 4.
It is unusual to have a full moon on Halloween of all days, but that does not concern me. What does concern me is that Uranus, the planet of erratic unpredictable news and events, was conjunct the full moon, heightening its energy, and at the same time was also opposed the Sun, causing a double shock. Uranus enlarges the spectrum, making good news spectacular, but not-so-good-news terrible. I cannot tell you which you will experience because I don't have your natal chart here where I sit, but you will discover which way Uranus is acting very soon in November.
As said, that October 31 full moon will affect you until November 4. It fell in Taurus, 9 degrees, so it put the spotlight on your spouse, long-term established lover, or your business partner or collaborator. If you have been unhappy with a person you are tied to in a strong alliance at home or at work, that relationship will reach an unexpected culmination. A lot depends on how things have been going all long—things will move rapidly to a conclusion. Eclipses are dramatic and in a hurry. If things have been well, you may get engaged, for example, but if a relationship has not been so good, you or your partner might decide to break up. Full moons cleanse and reveal the truth of a situation.
Uranus' opposition to the Sun could cause an unusual or weird development at the office or in your career. A top manager may suddenly leave—someone you liked and who had protected you—or the company might announce a merger or move their headquarters to a new city. These are just a few examples to get you thinking.
With Uranus so active, you may also see subsequent shifts in your own living quarters or in regard to the needs of a dearly loved family member. This is a very powerful full moon, so you may be thinking of several people in your life.
The new moon in Scorpio on November 14 will be your cosmic birthday present for the coming 12 months. Neptune will beam a beautiful ray of unconditional love from your fifth house of true love to the Sun and new moon in Scorpio. If you are single, you might meet someone intriguing who you would like to get to know better. If you are attached, this new moon will give you a chance to grow closer.
If you were born on October 31, plus or minus five days, you will feel the direct effect of this full moon. The same is true if you have Scorpio rising 9 degrees, or the natal moon in Scorpio or Taurus, 9 degrees, plus or minus five degrees. Also, look to see if you have a natal planet in Scorpio or Taurus at 9 degrees, plus or minus five degrees—if so, that planet will be lit up.
If you are in sales or are a CEO trying to finalize a major deal at the start of November, you may have unexpected problems with the buyer who might need more time to get a mortgage or loan from the bank. Whether you are the buyer or seller, I would not want you to sign papers with Mercury retrograde anyway.
Mercury will be out of phase until November 3.
You might say, well, Mercury will go direct on November 3. Wow, that is such good news! That is soon! Mercury is the planet in charge of agreements, but there is a blinking yellow light of caution.
If you sign any papers too soon after Mercury goes direct, the entire deal will need to be renegotiated again later. The problem is that Mercury is a wild child at the beginning and end dates of his retrograde. It is good news that Mercury is about to turn, but you need patience.
There is another reason to slow down and wait a little before you start to act on big ventures. The same advice fits here if you were about to buy an electronic item or any other expensive item, such as furniture or even something more expensive, such as a house or if you were to invest in your business.
Mercury's big brother Mars is one of your rulers, and Mars has also been retrograde. That has had a very strong effect on you, more than on others, because as one of your rulers, Mars is weighted more prominently in your chart. Mars has been in Aries and is especially strong and assertive in that sign.
Mars first entered Aries on June 27 and usually stays six weeks in a sign of the chart. In 2020, however, Mars was scheduled to remain six months in the same part of your chart. As luck would have it, Mars has been in your work-a-day assignment sector (sixth house) all this time and will remain until January 6, 2021. Clearly, you have been working extremely hard each day all year.
You may have been wondering why everything seems to take more time and money to see progress. You might be anxious, psychologically, to enjoy the fruits of your labors. Considering how hard you've worked the second half of this year, you would have been justified if you thought things would shape up sooner than they have for you. For this situation, you can blame Mars, who went retrograde on September 9 and will turn direct on November 13.
Be sure not to sign anything in the first half of the month, and you also need to get away from the day Mercury (contracts) receives an opposition from Uranus, November 17. Mercury will be in Scorpio, so you could get a surprise financial twist to a situation that you don't see coming. Surprise appears to be the theme of the month. The only positive side to this is that with electric Uranus, it sends its buzz, shocks you, you make a decision, and then it's over.
There is another reason not to take action in the first half of November. I will explain.
It's an astrological axiom that you should never launch a new product, venture, or enterprise, a new job, or even a new relationship while Mars is retrograde (September 9 to November 13). Unforeseen conditions are likely to come up that would prevent you from being as successful as you assume you would be in that new situation. Mars teaches us to compete well and to excel, and then helps by supporting you. If you start a venture while Mars is languishing in retrograde, you won't have Mars' help, and you would feel like you are pushing a boulder up a mountain. Once you get to November 13, you can move ahead with confidence. Not only will you have a strong and powerful Mars behind you, but you will have Mercury direct plus the new moon on November 14 to help you further.
After November 14, life will pick up speed, and you will be gratified with your progress. It is almost as if you have been continuously pouring energy into a dark hole, and although you've seen some results, you haven't seen the big payoff you were expecting. After November 14, everything will start to click into place, and you will begin to see the reward for that hard work. Mars will not go retrograde again for another two years, so you will have an open road to commence a new two-year chapter in your work life. This area of the chart, your sixth house, does not affect your professional status or standing in the community or industry, but the accumulation of your work projects done with detail and polish will eventually lead you to a more prestigious position.
Your home is likely to bring you the rewarding satisfaction you are seeking before your career starts to show progress in the months ahead. Looking at key points during the coming year, the message from your solar chart seems clear: Concentrate on your living quarters, including you residence or other property, and take care of immediate family members, for that is where your good fortune and your greatest feeling of satisfaction will be found.
The new moon in Scorpio, 23 degrees, on November 14 will be your cosmic birthday present for the coming 12 months. Neptune will beam a beautiful ray of unconditional love from your fifth house of true love to the Sun and new moon in Scorpio. If you are single, you might meet someone intriguing who you would like to get to know better after this new moon arrives, that is, in the weeks and months to come. If you are attached, this new moon will give you a chance to grow closer. Remember a new moon does not help you before it appears, only after it appears, and it sets up a new, refreshed trend that lasts at least six months, with the greatest opportunity coming in the near weeks once it appears.
If you were hoping for a baby, this new moon could make that dream a reality. If you need invitro fertilization, have it after the new moon appears. However, you'll find that this new moon works within your cycle, but not before November 14. Try for that baby, even if it takes you into December.
This new moon can also help you find the right creative project to showcase your taste and style. New moons mark beginnings, and although this new moon will bring opportunities to enjoy romance and a richer home and family life, it will also allow you to increase and show off your artistic side, as the fifth house, where Neptune is casting lovely beams to the new moon, is the repository of your imagination. Furthermore, a new moon in Scorpio automatically makes Pluto (your other ruler) the lead planet, and happily, Jupiter will be tightly conjunct Pluto, giving you a financial, expansive edge in any situation.
You also have special favor in regard to any communication project, whether you are writing a novel or collection of poems or short stories, designing your new app or website, working on a screenplay, or starting a new column in the media. Alternatively, you might give a series of speeches online or introduce a series of podcasts, and if so, you will be in demand. The same is true if you write computer code—your phone will ring for your services. You may be asked to appear on TV or a Zoom event. If you have your own business, late November will be an excellent time to do publicity or start an advertising or social media campaign.
You can go beyond the opportunities I have listed and use the new moon's energy in the days and weeks that follow November 14 any way you please. A new moon in your own sign is special and not like any other new moon—you have carte blanche. Remember, though, that you must take steps just after the new moon arrives November 14 to capture your dream. A new moon is operative for six months to a year, but strongest in the days and weeks following it.
All Scorpios will enjoy this new moon and all the possibilities it represents. If your birthday falls on November 14 (plus or minus five days), you will find this new moon to be extra strong and exciting for you. The same is true if you have Scorpio rising at 23 degrees, plus or minus five degrees, or a natal moon or other planet in Scorpio at the same 23 degrees, with the same plus or minus tolerance.
On November 17, Uranus will oppose Mercury, so you may get a shock when you hear you owe money that you did not realize you need to pay. This month, Uranus is on a rampage and is confronting planets to keep you and the rest of us on our toes. Do the best you can to cover the expense. Alternatively, it might be someone who owes you money and will send a message saying that they cannot pay you, or if this person declares bankruptcy, you may be shocked to realize you will never get the money.
If you don't fully resolve a partnership matter at the very start of November, you may have something else come up when Venus receives an opposition from Uranus, this time on November 27. Again, you would likely get news you never saw coming, and the partner may be a business partner or your romantic partner you are either married to or seriously dating. By this time of the month, Venus will be in Scorpio at 7 degrees, having entered Scorpio on November 21. Keep your schedule light so you can think about what to do if anything comes up. Scorpios born near October 31 will feel this aspect the most.
After you get a few days beyond November 27, your relationship should go well. After all, Venus will be in Scorpio for the first time this year, giving you the perfect time to do things to improve your appearance and to pick up something new to wear. Your magnetism will be very strong, and that new moon you and I talked about earlier will also help you enjoy your personal life.
You see what Uranus is doing this month? First he taunts the Sun and new moon on October 31, which might rattle you in the first four days of November. Then Uranus goes after Mercury on November 13, sending shock waves to us all, and later picks a fight with Venus on November 27. Gee!
The month will end on November 30 with a full moon lunar eclipse in Gemini at 9 degrees. This will fall in the house that Scorpio naturally rules, the eighth house of other people's money. You seem to be finalizing an important financial matter—you may pay taxes you owe or receive certain commissions or royalties your company owes you. You may finalize a court settlement or agree on the division of joint property at the end of a marriage or business. You may send the final payment to wipe out a student loan. These are some examples, again, to get you thinking. This is one of several eclipses in the Gemini and Sagittarius family of signs that will focus on your money. Next month, you have a positive eclipse on December 14 and three more in 2021. The first one in the series arrived on June 5 of this year, and eclipses in a series often come in pairs every five and a half months.
Eclipses usually bring change, so your investments or holdings may change—and hopefully grow. I think you will do well with this eclipse because Mercury will have very positive conversations with other planets, specifically with Saturn (stability and security), Jupiter (profit, growth and expansion), and your ruler Pluto (transformational growth). The deal you make is likely to be quite satisfying and generous. A full moon lunar eclipse will bring closure, and it seems to bring you a one-time payment. You may receive a bonus, an inheritance, a scholarship, an infusion of venture capital, or you may be given solid company perks, like a good health insurance policy, membership in the company tuition-matching fund program, or additional paid vacation days. Change is coming to your financial picture, and it looks like you will like every bit of it.
SUMMARY
The month opens on a jarring note, a difficult full moon that technically occurred on October 31 but will be influential through November 4. This full moon will conjoin unpredictable Uranus in Taurus and both will oppose the Sun in Scorpio. It will be imperative that you protect your health, as this could be a draining period. It appears your partner, in love or business, or a determined competitor may deliver news you never saw coming. This aspect is a classic one for separations that could cause a permanent scar, so the likelihood of mending the relationship is small.
Thankfully, things will improve mid-month by the time you get to the new moon in Scorpio November 14, which will be a birthday gift to you from a loving universe. This new moon is a time to think about your own needs and dreams. You have been exceptionally busy dealing with other's demands, especially at your office, but this new moon is special, and you would be wise to take time to think about what would make you truly happy and then, within a week to ten days, take one step that will lead you in that direction. It can be a small step, but what matters in astrology is that you start within that time frame.
You only get one new moon in your birth sign a year, and it is meant for you to use any way you please. The caveat is that you must take action to unleash its power to help you. At this new moon, Saturn will be in ideal position to support the Sun and new moon of November 14, indicating a venture or relationship that you begin is likely to bring you a sense of security and be in place a very long time, which can form a foundation to an important new venture or relationship.
Last month you were dealing with a lot of frustrating delays and changes in direction. Certain individuals—clients or VIPs in your firm—may have seemed unable or unwilling to make a decision. Along with this frustration, you may also have had problems with mail and shipments, software, computers, and electronics. This month, that all will change when Mercury turns direct on November 3. The pace will pick up, and by month's end, things will be moving swiftly.
Finances will be on your mind when the month ends, for November 30 will be punctuated by a full moon lunar eclipse in Gemini, lighting your house of joint resources. This house rules commissions, royalties, insurance payouts, severance and bonuses, inheritances, mortgages, bank and student loans, university financial aid, credit cards, and taxes as some examples. You seem to be finishing a deal, payment plan, or legal settlement.
You will likely be protected at eclipse time because your ruler Pluto will be conjunct Jupiter, and Mercury, taking a starring role, will be beautifully oriented to Jupiter, Pluto, and Saturn. This eclipse may require you to give up one source of income to gain another, but doing so seems to be well worth it, for I see you leaving the month humming a happy tune.