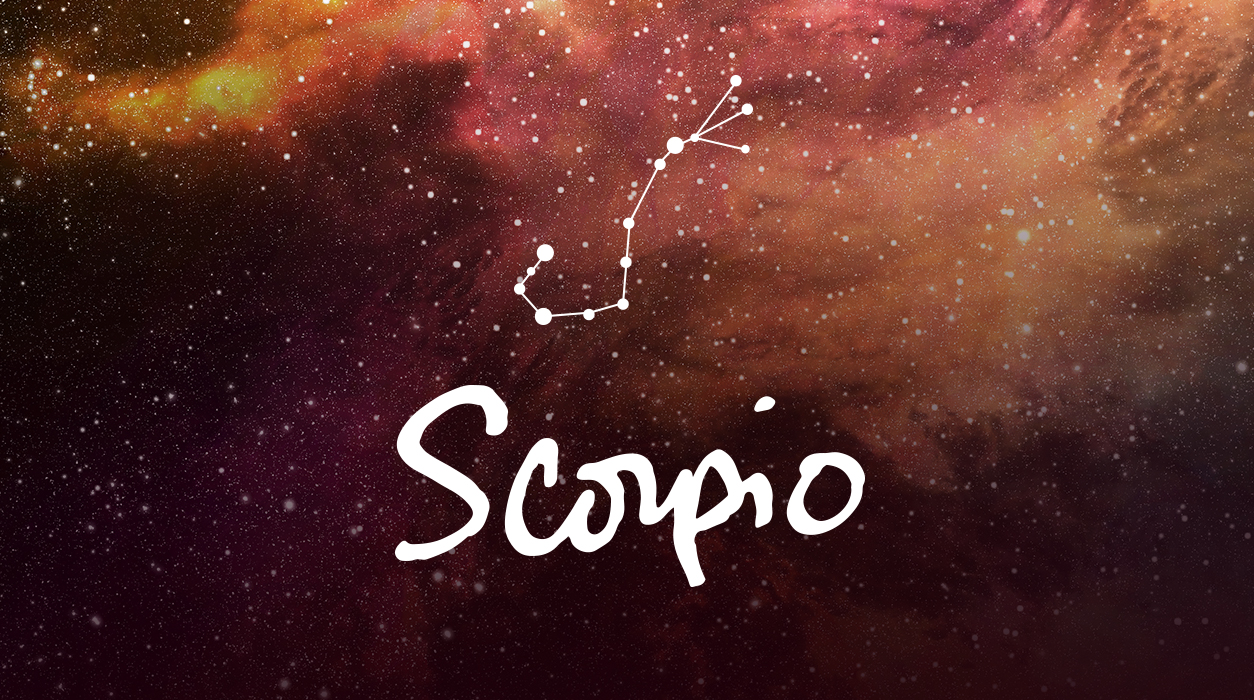 A Note from Susan Miller
MAY 2021
Dear Reader,
My former husband, Don Miller, died this morning, Saturday, May 1, at 8:34 AM in the city we always lived, New York City, Manhattan.
He was in a hospital, and the nurse called today to give us—me and my two daughters, Chrissie, who lives here in New York City, and Diana, who flew in from Los Angeles—the heartbreaking news. They did say his passing was natural, as his organs failed him. They had kept him very comfortable, and we were told he never felt pain. There were no decisions to make, and there was nothing that could be done. The finality of death is so chilling. I felt so sorry he could not have lived longer and had to pass this way.
Your Horoscope by Susan Miller
The past week may not have been easy because the angry full moon in Scorpio, 7 degrees, appeared on April 26 with a period of influence, as the full moon waned, extending five extra days to May 1. That full moon brought shock waves to everyone, but was particularly hard on Scorpios born in the last week of October. As you begin May, you have dealt with the main part of that monster moon, and all that is left is to pick up the pieces.
We are in eclipse season too, and the first will arrive as a full moon lunar eclipse in Sagittarius this month on May 26. Eclipses can sometimes be felt a month to the day earlier, so you may have felt the effect of this coming eclipse on April 26, the previous difficult full moon in Scorpio. That full moon would have affected your vitality and health or your relationship with your romantic partner and/or your family. If not, the eclipse, as said, is due May 26, and later in the report I will outline the aspects of it.
First, however, you have other news that is coming up quickly. The new moon in Taurus, 21 degrees, will appear in your partnership sector on May 11. The person you will be thinking about might be your romantic, long-time established partner or spouse, or the person on your mind might be someone you collaborate with or are partners in business.
You may be adding a business partner, agent, or manager, for example, or choosing a new accountant or lawyer. You might be getting engaged, especially sometime this month after the new moon appears, May 11. If you are already married, you may be cooking up ways you can make more of your marriage, deciding on a goal or venture you can tackle together. Pluto, your ruler, will reach out to Venus, the ruler of Taurus, during this new moon and strongly support Venus.
This is significant for Pluto's support of this new moon will allow you to accomplish a great deal when you work in unison with another person. Look for others who can complement your talents and fill in for you in areas where you are not strong. With so many planets opposite your Sun, keep your strength up, and realize you will need to allow others to voice their opinions and possibly control the direction of projects and personal matters. This is a temporary situation that happens when the Sun has moved six months away from your birthday. You will hopefully see that cooperation with others can often be good—you will learn that others can offer interesting ideas that, with a little tweaking, can be ones you are enthusiastic about.
You are ruled by two planets, Pluto and Mars. We know Pluto is in a good position to your Sun sign while it moves through Capricorn, so let's look at what the quick-moving red planet doing. Mars moved into Cancer on April 23, to stay until June 11. Cancer is a fellow water sign and will put a spotlight on all areas of your life ruled by the ninth house, which covers foreign people and places, international relationships and work, and immigration matters, including citizenship, passports, green cards, and visas. It can cover your efforts to take in specialized information—the kind you get in college and graduate school and earn a degree.
After you have taken information in, it also rules sharing the expertise you have through publishing, broadcasting, and the digital world. Legal matters and the courts are also covered by the house Mars is now visiting.
If you have had a hard time finding love in the past, that may change in the weeks and months ahead, and certainly by 2022. Take off your skepticism like an old winter coat, dear Scorpio, and let it drop to the floor as you walk away from it. Your love life is about to brighten considerably.
Do your best to get as much done in the first half of May. Mercury will go retrograde on May 29 until June 22. Mercury will retrograde in a financial house, so a check due you might be late—stay on top of all cash receivables.
Avoid signing contracts—I suggest you aim to sign anything you need to on May 12 when Mercury and Saturn will be friendly and will give your venture stability and longevity. If you need an electronic item like a computer, smart phone, tablet, TV, or kitchen appliance or automobile, put it off until after Mercury goes direct June 22, but leave a space of as many days after that date as possible. Mercury always needs time to regulate its orbit.
Just days before Mercury turns retrograde, a full moon lunar eclipse will fall in Sagittarius, 5 degrees, your second house of income and possessions, on May 26. This eclipse is the first of two—the second on will arrive on June 10 in a different financial house, your eighth house of other people's money. This month, you might be paying a large bill, or you may be ready to make a major purchase. In the latter case, that would not be a good idea (Mercury retrograde). If you can hold off doing so, you would enjoy your purchase so much more. If you are ready to shop in early May, that's fine, too.
An eclipse often signals a change in the source of income, so you might give up one source and replace it with another. That might happen immediately this month, or soon. You have a buildup of three planets in your eighth house, and that house not only rules money—and insurance, for example—but also surgery and other medical procedures, so you may be preparing to schedule something. You might want to call your health insurance company to make sure everything is in order and that you are covered.
Saturn will be very well aspected to the eclipse, and that could be a blessing—Saturn has the power to impart a feeling of financial security and stability.
This eclipse has Pluto concurrently in direct opposition to Mars, and although everyone will notice this aspect, you might feel it more directly because, ironically, these are your two ruling planets. Emotionally, you may be pulled in two directions over a legal matter. Or it may be that someone near is making heavy-duty demands on you that you will want to resist. Be strategic about what you decide to do. Locking horns with this person won't accomplish much. If, on the other hand, you find yourself dealing with a ruthless competitor who needs to be stopped or curtailed, you may have to fight fire with fire. See how this goes, and decide what to do if faced with unfair competitive practices.
I have saved the best news for last. Good-fortune Jupiter is in a good strong orbit now (that means he can help you more effectively). In fact, Jupiter has swiftly traveled through Aquarius (your house of home and family) and will enter your solar fifth house of true love on May 13, to stay until July 28. That's a period of almost 11 weeks, and it will give you a preview of what's to come next year, in 2022, when Jupiter will settle into Pisces and send gleaming beams to Scorpios of all birthdays.
For now, the Scorpios that will benefit the most will be those with birthdays that fall October 23-25. The same is true if you have Scorpio rising 0 to 2 degrees, or your natal moon in that sign and within those degrees. If you do, you will have one of the happiest 11 weeks you've had in a long time. The last days of May through almost all of July should cover you with pixie dust. If you have your chart, check to see if you have a natal planet in Scorpio, Cancer, Pisces, Taurus, Virgo, or Capricorn at 0 to 2 degrees, plus four degrees. If you do, that one planet will start working very hard for you, and you will find this period especially lucky for you, too.
When Jupiter leaves Pisces on July 28, he will return to Aquarius, to stay in your house of real estate and family, helping you make your home into a castle. You might move or redecorate. You might renovate, make a massive repair, or paint. Whatever you want to do, 2021 will be the year to do it, the best year in over a decade to address home and property matters. You will also have outstanding family support this year.
In the meantime, having Jupiter in Pisces through July 28 will be fun. If you are single, get out and circulate no matter when your birthday happens to fall in Scorpio. Married Scorpios will have more time together. If you yearn for a baby, this is the summer to get serious about that desire. If you are going though IVF, you may have superb news during these coming 11 weeks. At work, or in your own time, you will also see your creativity working at peak levels. While Jupiter is in Pisces, you are sure to find a way to take advantage of some of the most glittering vibrations for love and emotional fulfillment in recent memory.
SUMMARY
You have a lot of activity involving a partner in your chart in May. You may want to add a partner to your business or your private love life, or become engaged or married. Alternatively, you might be separating from a partner. Either way, the new moon May 11 in your opposite sign of Taurus will help you do what you need to do while maintaining a smooth transition and interaction. You seem to be coming from a place of positivity, willing to make sure your partner is happy and in agreement with the preparations you are making.
Neptune, the planet of inspiration, will be in perfect angle to the Sun and new moon, indicating you can be creative and think outside the box when it comes to partnership matters. There is another way you may feel Neptune's gifts—Neptune is the planet of unconditional love and will link your fifth house of love and seventh house of commitment and promises, making the weekend of May 15-16 a heavenly time to wed.
As the month progresses, you'll have many financial talks swirling around you. At the full moon lunar eclipse in Sagittarius on May 26—eclipses are powerful events in astrology—you will likely be ready to finish a negotiation before the month is out. If you are purchasing a business or property from a relative or other person, you'll propose, or accept, a fair price. Saturn, the planet of long-term gain, will send a positive beam to both the Sun and full moon, suggesting your deal will stand the test of time and give you and the other side you are dealing with a sense of comfort and security. An eclipse in your second house of earned income often spells change in the way you earn your salary. You may change jobs now, or you may buy out your partner in the business you shared.
At the same time as the full moon, on the sidelines, Mars and Pluto will be at direct 180-degree odds, so a powerful person will put you through your paces, being demanding and at times unfair. Alternatively, it could be that one of your competitors becomes quite aggressive, hoping to take a chunk of your market share, and you will need a strategy to combat this competitor's behavior.
You might be getting a divorce, and if so, working out the details of the finances could go well. Venus is in your shared resources sector, so you should be pleased with the final resolve to this matter. If you have been sharing profits with a business partner or with a certain company that has supplied expertise, you may now change that arrangement and go off on your own. Doing so will likely benefit you.
You may be thinking of taking a trip to a distant point, but depending on where you want to go, it still may be too risky until the scientists get control over the variants. Additionally, you might want to see that your countrymen are fully vaccinated. You may be able to take a fun short trip next month, over the weekend that follows the full moon of June 24, so for now, you might as well stay home and enjoy life there.
This month, Jupiter will enter Pisces for the first time in 12 years. Jupiter will not stay long, only from May 13 through July 28, for this is meant to be a preview of what is to come in 2022 when Jupiter will stay in Pisces much longer. Watery Pisces is a sign that blends perfectly with your water-sign element of Scorpio, and Jupiter entering your fifth house of true love is considered one of the very best possible aspects to engender romance. If you have had a hard time finding love in the past, that may change in the weeks and months ahead, and certainly by 2022. Take off your skepticism like an old winter coat, dear Scorpio, and let it drop to the floor as you walk away from it. Your love life is about to brighten considerably.
In the coming weeks, Scorpios who were born at the start of the sign, October 22 to October 26, will benefit the most in matter of love and children.
All Scorpios will be Jupiter's favorite in matters of the heart from December 29, 2021, to May 10, 2022. Next year, on May 10, Jupiter will zoom into Aries and bring you many assignments. You will be sought after by just about everyone! After that, Jupiter will return to Pisces from October 28 to December 20, 2022. You must be excited to know that next year, 2022, is set to be one of your best years for love in 12 years. Other areas of joy: a new baby or fun with children you have now. If you are artistic or an actor, you will see a massive increase in your creativity. You have plenty to look forward to—now and in 2022.