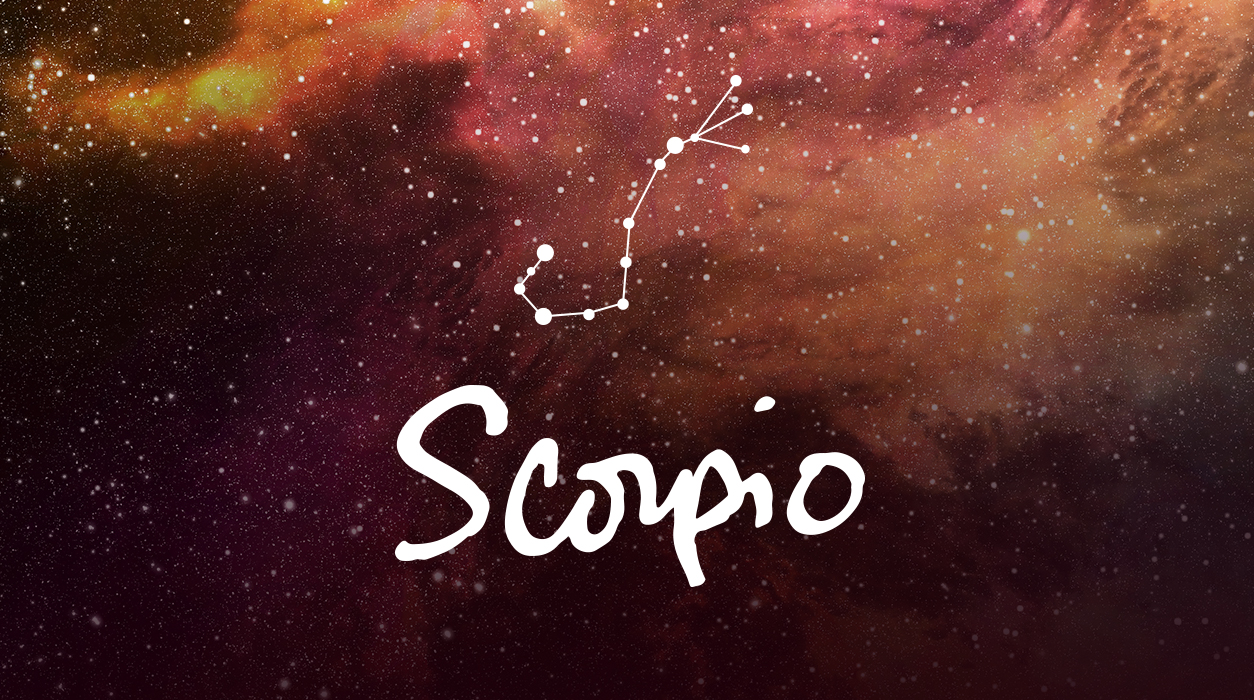 Your Horoscope by Susan Miller
This month, Jupiter will enter Pisces for the first time in 12 years. Jupiter will not stay long, only from May 13 through July 28, for this is meant to be a preview of what is to come in 2022 when Jupiter will stay in Pisces much longer. Watery Pisces is a sign that blends perfectly with your water-sign element of Scorpio, and Jupiter entering your fifth house of true love is considered one of the very best possible aspects to engender romance. If you have had a hard time finding love in the past, that may change in the weeks and months ahead, and certainly by 2022. Take off your skepticism like an old winter coat, dear Scorpio, and let it drop to the floor as you walk away from it. Your love life is about to brighten considerably.
In the coming weeks, Scorpios who were born at the start of the sign, October 22 to October 26, will benefit the most in matter of love and children.
All Scorpios will be Jupiter's favorite in matters of the heart from December 29, 2021, to May 10, 2022. Next year, on May 10, Jupiter will zoom into Aries and bring you many assignments. You will be sought after by just about everyone! After that, Jupiter will return to Pisces from October 28 to December 20, 2022. You must be excited to know that next year, 2022, is set to be one of your best years for love in 12 years. Other areas of joy: a new baby or fun with children you have now. If you are artistic or an actor, you will see a massive increase in your creativity. You have plenty to look forward to—now and in 2022.
Astrology," published by Taschen, is the title of a book that traces the vibrant visual history of astrology. Taschen is renowned for their rich offering of fine art books. This book has over 400 images depicting various astrological images, going back to the Egyptian temples and extending up to contemporary art. Remarkably, no one has ever published a visual history of how astrology has been depicted through the ages, and it is fascinating to see.
When the author, Andrea Richards, and the editor of this luxury book, Jessica Hundley, called to ask if I would write the forward to the book, I was honored and humbled. They asked for two paragraphs, but I sent 1,800 words about my love of symbols in astrology. Jessica, the book's editor, called to tell me she loved what I wrote and that she changing almost nothing.
This is a book you will want to keep in your library for years. Hardcover, it is 6.7 x 9.4 inches and has 520 pages.
The Los Angeles Times lauded this book, writing: "One comes away with an understanding of astrology's place in history, pop culture, art, mythology and psychology."
You can buy this book directly from Taschen for $40.00 US.
Click here to order: https://bit.ly/3wjnt3u