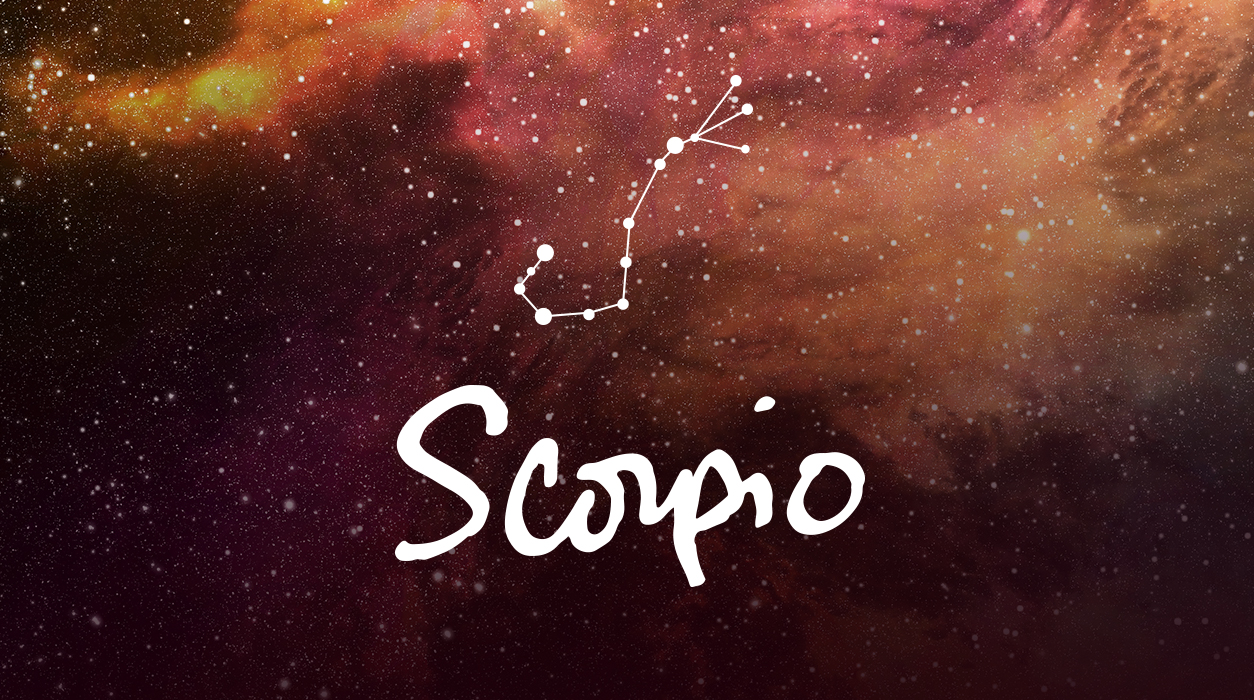 A Note from Susan Miller
May 2019
Dear Reader,
I am so excited about May I can hardly contain myself. It brims with happy, positive aspects, and brings many joyous surprises. I feel you will love May!
As we go through the month, I will continue to remind you of important, sweet aspects on Instagram (@AstrologyZone), Twitter (also @Astrologyzone), and on Facebook (Susan Miller's Astrology Zone). Keep looking for the blue Verified check mark next to my name on all three social media platforms as some people are pretending to be me. I will post almost daily so that you will be able to use every sparkling aspect as they come up—there will be many!
Your Horoscope by Susan Miller
You have an exciting month ahead! You should enjoy the entire month of May, not just part of it. Unlike last month, when planets were often clashing with one another, this month, they will be cooperating and boosting each other's strengths from start to finish.
The month starts off with a beautiful new moon, to arrive on May 4 in your opposite sign of Taurus at 14 degrees. It will light your seventh house of marriage and business partnerships. This would be an ideal month to become engaged, to marry, or to make a serious offer to form a collaboration in a business venture or project.
As a Scorpio, you have two ruling plants, Pluto and Mars, and at the new moon, Pluto, planet of transformation and renewal, will encourage you to join forces with another. Pluto is currently nestled in Capricorn, your third house of contractual agreements, and will send a glittering beam to the Sun and new moon. This new moon will strongly encourage the forming of a partnership in business or, in your personal life, to get married.
What an exciting month! Saturn, the planet of serious commitment, will orbit very close to Pluto—within three degrees of Pluto—and will add blessings of longevity to your union. Neptune will be in ideal position too, bringing love and inspiration to you for your union in marriage or creativity in business. This truly would be an ideal time to wed or form a serious collaboration at work.
At the new moon, May 4, Mercury and good-fortune Jupiter will be in sync, having aligned exactly on May 2 and still cozy close at the new moon. This is important because whenever you get married or commit to an individual in business, you need a day with a strong, favorable transiting Mercury, which rules contracts. You have that in spades—an outstandingly positioned Mercury.
All new moons open a portal of time that is powerful for ten days but which can affect you for an entire year or more, as long as forever, and everything rests on what actions you take this month. It's the right time to act on partnership goals!
If the agreement you are signing is for a business purposes (or even if you are not, and instead committing for personal, emotional reasons in marriage), having Mercury in such strong, tight mathematical aspect to Jupiter is a big plus. This bodes well for prosperity and financial luck with your partner. Jupiter is the giver of gifts and luck, and when Jupiter is in a beneficial position, as he will be at this time, happy financial growth should follow.
At the new moon, May 4, Mercury and good-fortune Jupiter will be in sync, having aligned exactly on May 2 and still cozy close at the new moon. This is important because whenever you get married or commit to an individual in business, you need a day with a strong, favorable transiting Mercury, which rules contracts. You have that in spades—an outstandingly positioned Mercury.
If you are already married, you can talk about an exciting goal you can work on together, such as to renew your vows, buy your first house together, or welcome a new baby into your family. If you already have children, you may want to do something special for them, such as give your child special lessons to develop their talents or schedule a major family vacation that everyone in the family will always remember. There are so many ways you can use these superb aspects.
In business, you may sign a major client and collaborate on a joint venture or, if you are self-employed, add a business partner to help you move forward. Other types of people also come under the seventh house, which is shining so brightly for you, so you may be signing with an agent, manager, headhunter or job broker, social media manager, publicist, accountant, lawyer with a specialty you need, writing partner, or other person you want to add to your team in a serious commitment to help you succeed.
I love the aspects of this new moon, and it's better than any I have seen lately—this one is really special and perfect for taking actions like those I have been describing.
If you can't manage to sign papers or make a commitment of love on May 2 or May 9 (more about May 9 in a moment), you also have other dazzling days to sign: May 11, when Saturn and the Sun in Taurus will be in a 120 degree trine, considered the most outstanding aspect of harmony you could ever hope to have. You can add May 13, when your ruler, Pluto, will reach out to the Sun in heavenly trine position to wed or form an alliance in business. All of these days are spectacular for making a promise.
I mentioned earlier that ideally you need a fabulous aspect to Mercury, and so you have that on May 16—an outstanding one—because Saturn will be in trine position to Mercury, and what you promise will likely last forever. On the same day, Neptune will bless the union by being 60 degrees from Mercury, adding the strong possibility for unconditional love and inspiration from the marriage or partnership.
Lucky you, Venus will be in Aries until May 15, and then Venus will move into Taurus, your marriage and partnership sector. (You seem to have grabbed all the most beautiful aspects in the sky to keep for yourself this month, dear Scorpio. Venus in Taurus will only enhance the warm feelings you will share with your partner in love or business.) Since April 20 when Venus entered Aries, it has lit your sixth house of workaday projects, and you seemed not only to have enjoyed the work you do but also a warm camaraderie with co-workers.
One day in particular this month will be sensational. On May 9, Venus in Aries will receive glittering vibrations from Jupiter in Sagittarius. Venus may bring you a project that is just right for you, one that will allow you to showcase your talents. At the same time, Jupiter, currently in your second house of earned income, will see that you are paid well.
You will be spending more money than usual in early May, for Mars, your secondary ruler (Pluto being your other ruler) will be in Gemini and moving through your eighth house of other people's money. This placement of Mars will work to force up your check writing or the balances on your credit cards, a trend that began at the start of April but that will simmer down noticeably by May 15.
On the day before Mars leaves Gemini, May 14, Mars will interact with Venus in Aries and possibly bring you news of an assignment that will pay well and that you love. May 14 is such a sweet day for your work life. Jupiter is not the only planet that brings good financial news and profits, Venus has dominion over money, too. All in all, this is a good day for your business life.
The next day, on May 15, Venus will move into your marriage and commitment house until June 8, making your prospects for forming a union sweeter than ever.
Next comes a big day in your timeline, May 18, the full moon in Scorpio, 28 degrees. This will be the one and only full moon in Scorpio in 2019. Something of major personal importance to you is coming to culmination on this special day. This full moon is gorgeous—big, tender, and filled with sparkling aspects for you. The Sun and full moon will be receiving magnificent beams from Saturn and Pluto—again, which is unusual and special. These two planets will help you set in place a dream that could form the foundations of your life. Your actions will have great long-term potential for a promise that bodes well for the long road ahead, one that can give you a solid sense of security and at the same time rejuvenation. You are starting a new chapter, dear Scorpio, and your timing could not be better for affording you happiness and success.
At the same time as the full moon, May 18, Venus and Uranus will conjoin bringing out-of-the-blue surprises and fun. This is a highly magnetic, happy aspect, and the emotions of the day will be delightfully enlarged by the full moon.
Just before this full moon, on May 15, Mars will move into Cancer until July 1. You will love this change, because your focus will turn away from money matters and center you instead on travel and fun. Cancer is a water sign like yours, so see if you can travel to a location near water—you will crave that environment, and it will sooth you.
If you are taking a vacation or honeymoon, see if you can include May 22 in the week you will be traveling, for Mars will receive a friendly, sparkling beam from Uranus, planet of all things unexpected, making this a very exciting day. It looks as though you're due for at least one happy surprise on May 22.
The month will near an end with a magical day, May 30, when love-planet Venus and Neptune will work together to create an enchanting evening that will be outstanding for romance.
SUMMARY
This month, you will be in a prime position to join forces with a partner important to you. This could mean you will receive or give a proposal for marriage or, if you are already married, come up with a goal to work on together with your current partner, such as to start to save to buy a house or to try for a baby. The possibilities are endless.
If you are not dating or thinking a great deal about a romantic partner these days, you might be working on forming an association with an expert to help you move forward in your career. The marriage house in the horoscope is essentially a contractual house where two people commit to one another. The new moon of May 4 will be a blessing for your new partnership—in love and marriage or in career and business.
Pluto is Scorpio's ruler and will be outstandingly friendly to the outlook for your new relationship. At the same time, Saturn will bring a sense of stability, so this would be a magical time to make a serious alliance. Additionally, Neptune, in your love sector, will be acting as a loving relative who wants to see you coupled up. Neptune will help you if you are getting engaged or married, and in terms of your business alliances, Neptune will add creativity to your artistic work.
If you want to take on a partner in business, that person might be an actual business partner, or it could be an agent, publicist, social media manager, lawyer, accountant, bookkeeper, writing partner, or other specialist. Saturn will be exceedingly favorable, so it seems any pact you make with a partner will stay in place a very long time.
By May 18, the full moon will appear in Scorpio, so it is clear that a desire that is deeply important to you will come to fruition. Again, this is a joyful moment. Venus will be conjunct Uranus, the planet of surprise, and although you never know what unpredictable Uranus will bring, this time, your outlook looks exceptionally happy, for both Venus and Uranus will signal Mars, your secondary ruler, in a heavenly exchange that will support your dreams.
Three days prior to the full moon, on May 15, Mars will move into Cancer, to stay until July 1, and Cancer is a supremely sweet place for Mars to be for you. Cancer is a fellow water sign and will light your house of long-distance travel. Could you be going on a honeymoon? Yes, it's possible. No honeymoon? Then alternatively, you may travel to allow for rest and a soothing break. Consider a location near water, or visit a place that is linked to where your ancestors lived to create a journey to a historical time and place that has special meaning to you.
Near month's end, on May 30, things will be punctuated with a sparkling planetary duo, Venus and Neptune. Venus will be in Taurus, adding sweetness to your committed relationship and at the same time will receive silvery beams from Neptune, the planet of unconditional love, now based in your fifth house of romance. These two glamorous planets, Venus and Neptune, will communicate with each other on May 30. This is as good as it gets, so quick—make plans! You have so many happy events to look forward to in May.