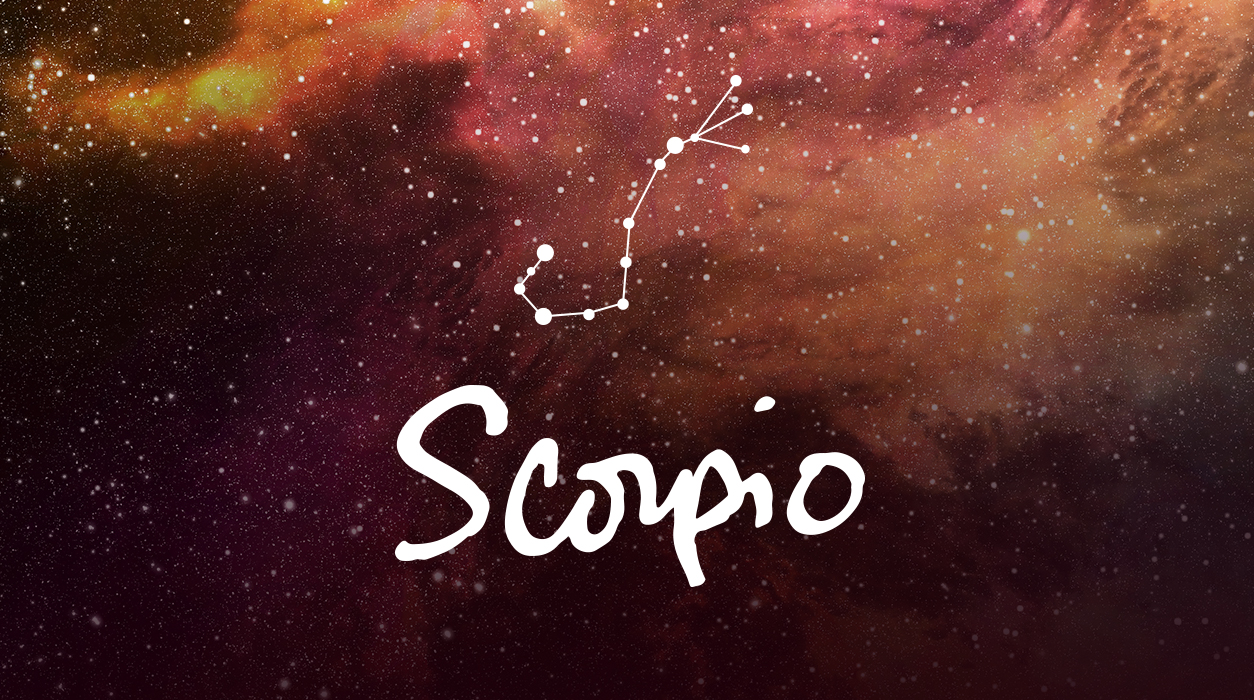 Monthly News from Susan Miller
MARCH 2023
Dear Reader,
March will be a major turning point of the year for three major planets will change signs. Mars will move to Cancer (after seven months in Gemini), Saturn will move to Pisces (after spending nearly three years in Aquarius), and Pluto will briefly move to Aquarius (after 15 years in Capricorn) to return more permanently to Aquarius in 2024 and stay for 20 years. In May, Jupiter will change signs too (after being a year in Aries). There is plenty of planetary traffic in the heavens!
If you only read one of my forecasts this year, please read this one. It's all good news—life that seemed to bring all the same old situations without any change will now bring new conditions and a chance to dissolve former problems. Opportunities will sprout up in places where there were none for much too long. Indeed, the changes the planets will bring will be outstandingly welcome. In your forecast, I will show you how the move of each planet to a new sign will affect you. Always be sure to read for your Sun sign and rising sign (if you know it) for the most complete report. There are so many beautiful aspects that will shine like diamonds in this lovely month of March.
Your March Horoscope for Scorpio
March brings you a spirit of anticipation and enthusiasm for what might come next. Several big planets will change signs now, including Mars and Saturn, and soon (in mid-May) Jupiter will move too, so life will take on a fresh feeling.
The month starts out with a lovely aspect on Wednesday, March 1, and Thursday, March 2, when Venus has her annual meeting with good-fortune Jupiter. This is a soft, luxurious, and romantic vibration that falls in Aries, your sixth house of work-a-day experiences. You may get a very artistic assignment or be asked to study a topic that is fun to think about, like spas, fashion, entertainment, cultural activities, or more likely, a new innovation or invention (which is more "Aries"). Or someone might be having a birthday in the office, and you could have fun with your co-workers at dinner.
I think a more likely outcome for you, dear Scorpio, would be to make a big sale or have talks about a business deal, for both Venus and Jupiter are also associated with money. March 2 is a perfect day to make a pitch, have a job interview, or sell something beautiful, like art. You might want to introduce a new perfume or wine—you get the idea. You will start to feel the glow earlier, on Wednesday, March 1. There also will be some warmth as these two planets begin to separate on Friday, March 3. This alignment typically only takes place once a year, and it's always special when it does.
Next comes the lovely full moon on March 7 in Virgo, 17 degrees. Falling in your house of fun, friends, parties, and gatherings—your eleventh house—you are sure to love this full moon. The ancient astrologers in Greece, during Hellenistic times, always called the eleventh house "the house of joy." Virgo gets along perfectly with your Scorpio Sun, for it is an earth sign, and earth and water produce flowers (Scorpio is, of course, a water sign). Uranus is the planet of all things unexpected, and because he will be so finely angled to the Sun and full moon, he will bring a surprise from a friend, spouse, or business colleague. Surprises are necessary in life—they are the sugar and spice of existence—and this should be a happy one.
The full moon will make Mars a bit grumpy, so that might translate into an expense that you would have to cover to participate in a friend's event or charity fundraiser. Even so, this event, coming on March 7 to March 12, appears to be special, so it seems like spending money will be worth it.
Let's talk about money for a moment. You have been dealing with an avalanche of expenses since last August. This has gone on so long that you may have assumed it would never end, that this is your new life, and there is no reason to think it would improve. No, no, dear Scorpio—it is ending this month!
The problem has been that since August 20, active Mars has been in Gemini, zooming through your solar financial eighth house. You may be experiencing a change in lifestyle in some way that has forced up your spending for so many months. Mars typically spends seven weeks in a sign, not seven months.
The good news is that Mars is leaving your financial sector on March 25, not to return until July 20, 2024, to stay until September 4, 2024—a period of six weeks, four days (a much more normal visit for Mars in a sign).
If you're invited out to an event that falls within five days after March 7, be sure to accept.
Now let's look at Saturn, which is about to move to Pisces for the first time in nearly three decades. (The last time Saturn was in Pisces was 1993 to 1996.) In your case, Saturn will enter your fifth house that rules the spark of new love, pregnancy, birth and care for children, and your own expressions of creativity.
If you are single, Saturn's placement suggests you will move into any new relationship slowly, which is actually an excellent approach because Saturn promotes the idea of long-term relationships. Saturn's presence also suggests that you might be attracted to someone who is older than you by a larger than usual age difference, and this applies to Scorpio men and women alike. If you want children, the process might take longer than you expect, so start early. (Single Scorpio women should freeze their eggs while they're in their 20s or early 30s to give themselves stress-free time.)
When it comes to parenting, you may find the adjustment to caring for your child a challenge, but only at times. You are a fixed sign, so you like to know what's coming up, but life is not that way. As one Scorpio new mother said to me, "I have a new baby every month!" It's true that children grow dramatically over the first two years and have different needs. That's the cute side of a childhood—kids keep us marveling at their exploration of the world. Most people feel the effort required to care for a child is offset by the pure joy and love sons and daughters give back to their parents. With Saturn in your fifth house, you may need to ask your nanny to put in some longer hours to help you care for your child or even consider having an au pair come live with you. If you have loving family members nearby to help, you are very fortunate.
Don't let anything I am writing about Saturn discourage you—hold onto your dreams. As I always say, "Anticipation is worse than realization." We imagine all kinds of horrors that never materialize.
As for creative projects, since Saturn slows down everything it touches, yours will require more time and money than you would normally estimate. However, Saturn rules details too, so your work will be better than any creative projects you have turned out previously—you will work hard, but it will show, and your creations will be critically acclaimed.
Pluto will also change signs this month, and that's headline news. Pluto will head to Aquarius but will only stay for a few weeks this year, from March 23 to June 11. This will act as a sneak peek of a more permanent visit from Pluto next year, when he'll re-enter Aquarius on January 20, 2024, and stay until January 19, 2044, a period of 20 years. This will be your fourth house of home, and Pluto will help you make it your restful haven against a sometimes-too-chaotic world. Pluto is your ruling planet (along with your ancient ruler Mars, before Pluto was discovered), so a change in Pluto's placement is important in your chart. Pluto's influence is always quite visible, so although you may or may not feel him during this short preview, you will in time.
Pluto could make you move to a house that's more suitable to your needs. It is likely to be a home you own rather than rent. Pluto rules the foundations of things, so you may be renovating or remodeling your basement, perhaps to add another guest room.
Pluto is also associated with the depths of your subconscious. If you had any childhood trauma or continued difficulty with a family relationship—most likely with a parent—Pluto will help you deal with it once and for all by motivating you to see a therapist. Pluto rules the roots of things, so if you had put a tiny bandage over your family or childhood hurt, that won't work—sometime over the coming 20 years, most likely when Pluto moves to the degree of your Sun or Ascendant (rising sign), you would address the matter.
Now let's talk about the new moon on March 21 in Aries, 1 degree, which will light your work-a-day sixth house. This is not the moment when you would rise in status in your career, but this new moon points to what's happening in your day-to-day routine at the office, whether you go into an office or work at home. There appears to be a lot going on with your profession due to recent eclipses, so change appears to be in the air. This will be the first of two new moons in a row that will both highlight your sixth house of work projects. The second new moon will arrive as a powerful solar eclipse on April 19, and fortunately, it will be very friendly.
Aries is the sign that is associated with all things new, adventuresome, and innovative. It is the sign of the pathfinder—where no one has gone before. This month's new moon falls right after the vernal equinox, which makes it extra powerful. Any planet in a cardinal sign (Aries, Cancer, Libra, or Capricorn) falling at 0 or 1 degree alights with the points of the compass (north, south, east, or west), and therefore, is a super strong degree. Certainly, something is swirling in the wind for you involving new assignments. Watch what happens in the days following March 21, for it will give you a clue as to what could come up in a larger form on the April 19 solar eclipse, a new moon also in Aries.
The new moon on March 21 will get strong support from Pluto, your ruler, straddling two houses—your contractual, communicative third house and your fourth house of home and family. Mars will be cranky, however, and at this point in the month, he will still be in your eighth house of finances (soon to leave, though). Mars may make you feel short of money, but a family member may quickly rush in to help you. A neighbor who has become a new friend may be very helpful to you at the time of the new moon in regard to your quest to find work or new clients.
Will there be time for romance? Sure. As you begin March, you have the Sun, Saturn, Mercury, and Neptune filling your fifth house of love, so the emphasis is there for you to take advantage of. Single Scorpios have a better chance to make a connection with someone new who is interesting and fascinating at the start of the month. Cultivate this budding relationship. Attached Scorpios will have the edge later, after Venus enters Taurus, your house of marriage and established long-term relationships, March 16 to April 10.
You have a lot going on, dear Scorpio! You won't be bored!
SUMMARY
You are a dedicated executive and will always concentrate intensely until your project is finished. Yet this month is different from most, for the universe will ask you to give yourself over to love in all of its wondrous forms. Happy little planets at the start of the month are lining up in your fifth house of true love—the Sun, Mercury, Saturn, and Neptune, quite an influential group. To get you in the mood, last month's new moon on February 19 lit the energy of these planets, so as you enter March, you will be eager for relaxation, romance, and fun, and will be ready to socialize.
This month, on March 7, this social theme continues with a full moon in Virgo, and you may find yourself at a celebratory gathering. Adding to the jovial sentiment is Uranus, set to send a beam that will bring you unexpected news, making you very happy. This full moon is apt to be joyous, so by all means, if you're invited out to an event that falls within five days after March 7, be sure to accept.
Lately, you have seen your expenses rise dramatically due to the position of one of your rulers—Mars. This planet's travels through your financial eighth house have been a monetary workout. You are a wise financial sign, not known to spend with abandon, so it seems you are going through a dramatic lifestyle change that has required spending and investing in your future. The good news is that after March 25, Mars will finally leave Gemini, a place that the Red Planet has occupied since August 20, 2022, and you won't be as worried about money soon after. You will be able to manage your spending much more easily. Mars will not be back to Gemini until July 2024 and will only be there for a little over six weeks, not seven months, as you have had recently. Life is improving day by day, dear Scorpio.
On March 25, Mars will move to fellow water-sign Cancer, a fantastic place for Mars to be for you. In fact, while Mars is in Cancer, from March 25 to May 20, you may find the time to take a glorious vacation. Go if you can, because when Mars moves to Leo on May 20 (until July 10), you will be extremely busy with your sterling career.
When it comes to your work, this month will start out on a dazzling note because on March 1 Venus will make its once-a-year visit to Jupiter. This may translate into an assignment tailor-made for you, allowing you to showcase your talents. Jupiter's involvement suggests you will be paid well, too.
The golden thread that this March 1 and 2 aspect will create will be picked up by the new moon on March 21 in Aries. This new moon will herald a new work assignment, one that will bring you into uncharted territory and give you plenty of breath and scope to experiment and grow.
Pluto, your second, modern ruler, will bring extraordinary home-centered news starting March 23 and extending to June 11. This is when Pluto makes an eleven-and-a-half-week preview of his historic entry into Aquarius. Pluto takes 248 years to circle the Sun—the reason you have never hosted Pluto in Aquarius before. Pluto has not been in Aquarius since the time of the American and French Revolutions, 1777 to 1798. This is why this trend will be brand-new for you and for everyone on Earth.
Pluto will re-enter Aquarius in January 2024 and remain until January 2044, a period of 20 years. Pluto could change your living arrangements or cause major renovations in your present space. Since this trend is a long one, the timing of a residential move will depend on your custom horoscope, but it appears you will eventually move or buy additional property. If you have a difficult relationship with your parents, Pluto will give you the motivation to address this topic and see a trained therapist. No matter how you use Pluto in your home and family sector, the experience will be transformative and bring your life to a better place.