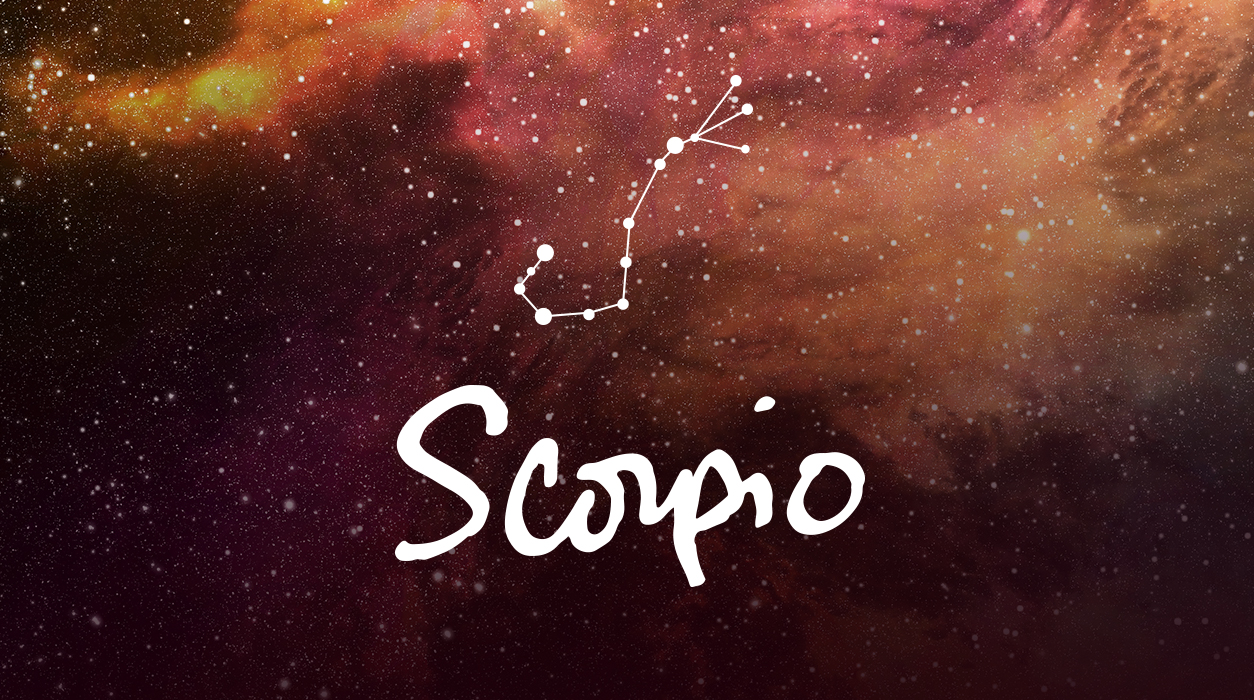 News from Susan Miller
JUNE 2021
Dear Reader,
Just when I thought I could not cry any more than I already had, more tears came. I want to thank you for your kind messages of condolences that you sent me on social media concerning the passing of my beloved former husband, Don H Miller. Don and I had remained close throughout time—I met Don when I was 23 and married him when I was 25. Many of you saw our wedding photograph and other photographs that I posted on Instagram and Twitter @astrologyzone (I use the same name on both platforms). They are on Facebook, too. There are different photos of Don Miller with our daughters, Chrissie and Diana. Most show them when they were little, on their own Instagram accounts @Chrissie Miller and @DianaLMiller (Diana has a middle initial "L").
Don had formed a strong fatherly bond with both Chrissie and Diana, and they adored their father. We all have been in mourning ever since Don passed away in May .We had a touching memorial service for Don on May 24. We all loved his gentle, kind, and loving ways, his sense of humor, and strong, curious intellect. I still cannot believe he is gone.
Your Horoscope by Susan Miller
Last month, you may have watched what you spent and felt you had too many expenses at the end of May. If this was true for you, something big may have happened at the full moon lunar eclipse May 26 in Sagittarius, 5 degrees. A financial situation may have culminated within five days of that lunar eclipse, leaving you flat out of money. If so, don't fret, because another eclipse is on the way—this time, a new moon solar eclipse—and this one could go a long way to add money to your bank account. Have faith!
As you enter June, you have the Sun, new moon, and Mercury all crowded in your eighth house of other people's money, where the eclipse will arrive. A new moon usually brings a fresh start and opportunity. This is not the house of salary, but rather the house of commissions, royalties, cash advances, insurance payouts, valuable gifts, tax refunds, government stimulus checks, company benefits like matching tuition funds or better health insurance, venture capital, mortgages, business loans and lines of credit, inheritances, and so forth. These are the types of funds highlighted at this eclipse, and one may draw your attention.
If you need to "go shopping" for money, this eclipse on June 10 (and the days and weeks to follow) will be quite helpful to you. Bankers, investors, advertisers, and others will want to help you. With planets stacking up in Gemini (the sign of twins), you may find two options or two sources sending you money. Saturn will be beaming golden rays straight to your eighth house, which is such a spectacular aspect that I feel whatever transpires, you will come away feeling more secure than ever on the job and from the money you will be generating.
The eighth house is also associated with important medical procedures and surgery that could turn out to be life-changing and transformational. If you are wondering if your insurance would cover all costs, call your insurance company because I think you will be covered. If the insurance company won't pay any or most of the costs, you have Saturn in such a beautiful position, currently in Aquarius, so friendly to the planets in Gemini, indicating one of your parents may come to your aid and give you all or a large part of the money you need.
Neptune will be in hard angle to the Sun and solar eclipse on June 10. If you are in the planning stage of a business deal, be sure you know all the terms of the deal, and make sure everything is spelled out clearly. Neptune is known to manufacture fog, especially when in a harsh aspect, and may confuse you. Ask questions.
Adding to this smoke-and-mirrors environment will be Mercury retrograde, a trend that started May 29 (although you may have felt the slowdowns and miscommunications of Mercury retrograde starting ten days earlier in May). Mercury will go direct on June 22, so try not to sign any important papers during this period, for if you do, you will likely need to renegotiate the contract later when unanticipated problems and unintended consequences could come up.
The full moon of June 24 could be great for signing contracts that will generate profits later, and it might set you off on an enchantingly romantic trip, as well. This may be one of the most divine full moons of the year, for Cupid's little fleet of angels will be working hard to see that you are filled with happiness.
Mercury retrograde periods signal a changing, dynamic environment is at play. If you rely on the points you had drawn up before the retrograde, those points will be out of date in the weeks after the retrograde is over. Things are going on behind the scenes that are yet unknown.
Mercury, the planet of intellect and communication, withholds his strongest powers during the period he sleeps in retrograde. Mercury rules the gears and electronic chips within products. Anything could happen. I remember once Apple came out with an iPhone during a Mercury retrograde period years ago, and only weeks after the retrograde, decided to drop the price quite a bit. People who bought the phone at a higher price would not be reimbursed, a very unusual problem that never happened again.
A new product or different model of what you want may come out a month or two after you shop, or you may select the wrong model and never get the pleasure you hoped for out of the product. Never buy a car during Mercury retrograde.
Now, let's turn our attention to Mars, one of your co-rulers, which often points to a strong focus of activity. Mars is still in Cancer, a place that Mars entered on April 23, suggesting you have likely traveled, possibly quite a distance. You might be packing your bags again this month, and you can choose your destination, nearby or far.
When Mars enters Leo on June 11, to stay until July 29, you will enter your most critical time for professional advancement, better than you've seen in two years. Your profile will be high, and you will be able to get in the doors of senior VIPs because your reputation for excellence will precede you.
I must raise a flag, though, regarding a difficult career new moon, occurring on August 8. You will have a jarring new moon in Leo to light your tenth house of honors, awards, and achievement. At that new moon, surprise planet Uranus will be in a sensitive midpoint, sending a hard 90-degree square to the Sun and new moon in Leo on one side of the sky, and at the same time, sending a harsh 90-degree square to Saturn on the other side in your home sector. This would not be the time to do anything career-oriented or to sell your house or condo or make any other major changes to your home. To address home and family matters, wait until the August 22 full moon when you'll have a much better outlook. I know I am looking far ahead for you, but in this case, you need to know what's coming down the road.
There is good news in August near that troublesome new moon, August 8. Pluto is your other co-ruler, and therefore, he has special weight and importance in your chart. In August, Pluto will continue to be in Capricorn and will be sending scintillating vibrations to both Venus in Virgo and to Neptune in Pisces. This means your sector of creativity and imagination, especially in the arts, will put you in good standing, thanks to Neptune. Also, a friend, business partner/one-on-one collaborator, or expert could give you advice that turns out to be pure genius.
Turning back to this month, if you must sign a career-related contract, see if you can do so on June 24, one of the very finest full moons of the year. Mars will be in Leo, helping you raise your profile and making VIPs aware of your contributions. As I mentioned, I want you to avoid making career moves in August, especially in the days and weeks after August 8, the new moon. Instead, I will recommend one of the most sterling days of 2021, June 24 (or within five days of this date), and I will tell you why it is so special.
On June 24, a full moon (not an eclipse) will appear in Capricorn, 3 degrees, your third house of communication and agreements. Remarkably, Jupiter, the great benefactor, will be in an ideal position in Pisces, sending expansive, dazzling beams to that full moon. This is a rare and glorious full moon, one so special, I would like you to work with it, if you can find a way.
This full moon also suggests you may travel a short distance by car, and this time, the trip would be luxurious and thoroughly enjoyable in every way. You may need a little getaway because the past few months were likely stressful.
So, you see, the full moon of June 24 could be great for signing contracts that will generate profits later, and it might also set you off on an enchantingly romantic trip, as well. This may be one of the most divine full moons of the year, for Cupid's little fleet of angels will be working hard to see that you are filled with happiness.
Here is why I say that: Until May 13, Jupiter, the good fortune planet, was in Aquarius, but has temporarily moved into your fifth house of true love, to stay until next month, July 28. This is meant to be a preview of what is to come in a more sustained, bigger trend in 2022. This is so wonderful! Love and romance, the possible conception of a baby, and heightened creativity are all areas where you could see the greatest gains. You will love what is coming.
Although this full moon, June 24, should thrill every Scorpio, if your birthday falls on October 26, plus or minus five days, you will receive a double-dip of pleasure. The same is true if you have Scorpio rising or your natal moon in this sign, plus or minus five degrees. If you know your chart, look to see if you have a natal planet in Scorpio, Pisces, Cancer, Taurus, Virgo, or Capricorn at 3 degrees, plus or minus five degrees—that planet will make your life happy, too.
Summary
Getting your finances organized will be your main priority in early June. Scorpio is known to be talented with financial matters, and this month, that will prove to be true once again. This focus on money was brought about late last month, when you had to lay out a substantial amount of money. Perhaps you made a large down payment on a new house, sent tuition money to your university, got married, or had a baby. The money spent seems to have been necessary, and although you may feel like a whirlwind has just blown through your bank account, sometimes life is that way.
Major life changes almost always trigger high spending. Alternatively, you may have contributed money to a beloved relative who is in distress, a different reason that may have caused you to write a large check. Eclipses in the second house of salary and savings (as you just had on May 26) usually herald a change, so instead, you may have changed jobs. If so, you could be seeing income derived from a new source, and the "change" could represent an increase that is on the way to you.
While last month marked a culmination or end of financial talks, this month, the second eclipse of this pair could fill up your bank account again. The next eclipse will arrive June 10 as a new moon solar eclipse in your house of other people's money. You may get news of an approved bank loan or a check from a government stimulus program. You might be offered an attractive mortgage, or your company may give you better health insurance and other benefits. If you are in sales, you may see a large commission check or a cash settlement from a court case. This is an eclipse in Gemini, the sign of twins, so you may see money come from TWO new sources.
If you are in sales or self-employed, then shortly after June 10 you might bring in one or more lucrative clients. Eclipses always bring dynamic shifts, the kind you would normally sit up and notice, and a new moon solar eclipse is known to bring new conditions and fresh opportunities. The pandemic has caused many people to examine how they make a living, no matter which industry they work in. If you want to pivot to work differently or earn your money from a new industry—perhaps to harness high tech or the digital world to a greater degree—your plan will work exceptionally well and pay off.
If you are self-employed, within a day or two after the new moon eclipse on June 10, set off an aggressive advertising, publicity, and/or social media campaign. If you do, you will likely reap rewards.
When it comes to your career, things could not be better. Not only are your finances changing, but your accomplishments are coming to the attention of influential VIPs. Mars will enter your tenth house of honors, awards, and achievement on June 10, to stay until July 29, and this represents your best period for displaying your talents to high-ranking people. Once you get your foot in the door of a powerful person, you are likely to leave a good impression.
You have a difficult new moon coming up on August 8 that could impact your career, so I prefer you sign any work contracts now—do not put off talks and signing until August. You have a superb full moon on June 24, the ideal day to sign papers, with the likelihood of quite a bit of profit on the way to you.
After being wrapped in calculator tape and revising your résumé to show VIPs in case you are asked, you will want to take a break. The full moon in earth-sign Capricorn on June 24 is a glorious one and quite romantic—the best full moon of 2021 for everyone, especially you. Fortunate Jupiter will still be in Pisces, where he entered on May 13 to stay until July 28, and remarkably, Jupiter is in your fifth house of true love and will reach out to both the full moon in Capricorn and the Sun in Cancer.
At the same time, Venus will cooperate by being in Cancer, a water sign that blends beautifully with yours. Venus will be making you a darling of the zodiac from June 2 to 26, and on June 24, the house that the full moon will light is your short-distance travel house, so choose a lush mountainous setting that is near water—that would be an ideal location for you. While Venus favors you so outstandingly, find ways to improve your appearance, for compliments await you.
If you are trying to conceive, that might be possible, too. If you have tried but have had difficulty with conception, seeing a specialist could be quite helpful. If you prefer adoption, put in your application at the full moon on June 24. If you already put in your application, the baby may arrive at this gorgeous full moon.
Mercury will be retrograde only until June 22 (having started May 29), so by this full moon of June 24, you will be free and clear to move forward on a plan, confident things will go well this time.
If you go away, keep your cell phone powered up because when Jupiter signals the Sun, you may get superb career news, and you'll want to know the minute it arrives, at or within five days of this full moon, June 24.
If you have been negotiating a deal, the contract is likely to be signed at this time, June 24, too. The timing of your signing is spectacular, suggesting impressive profits are on the way.