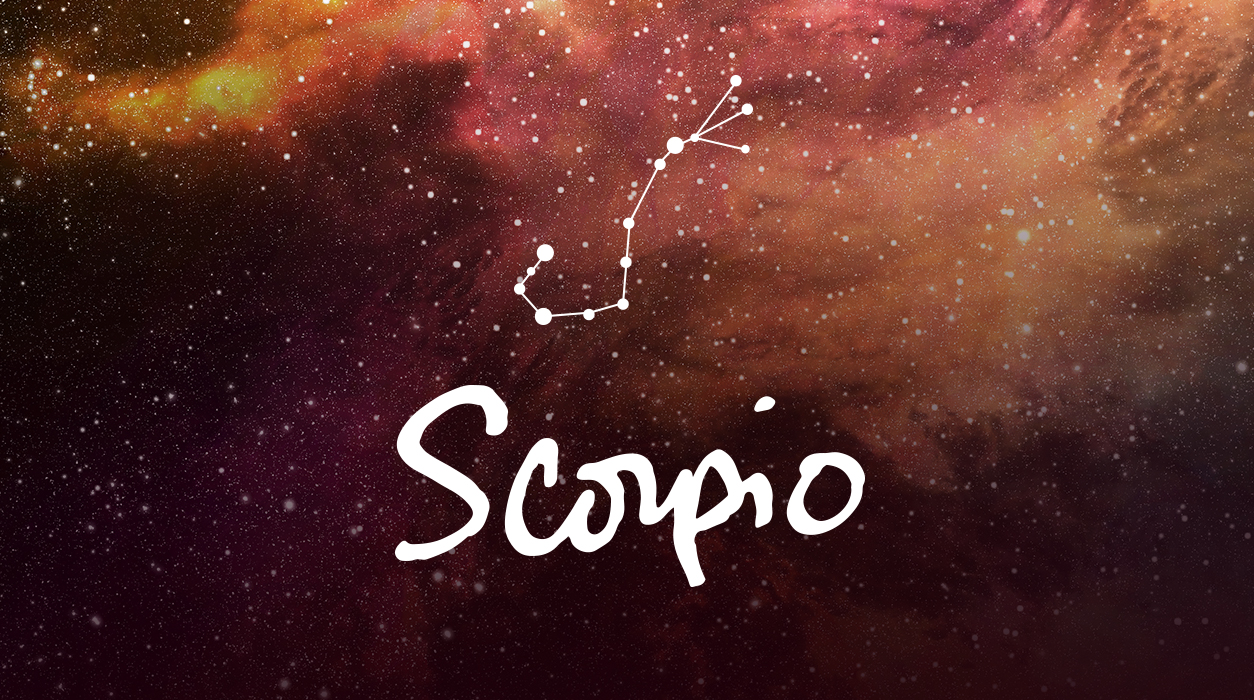 News from Susan Miller
JULY 2021
Dear Reader,
July will be a big month with lots of opportunities to be productive and also to have fun. This month no longer has Mercury retrograde—that ended June 22. July has no eclipses or angry new or full moons. In short, things should hum along for you, and you will likely be pleased with how things go in your professional and personal life.
Now, turning to another subject, do you believe in synchronicity? I do. When something terrible happens in my life, like the unexpected death of my former husband, Don Miller, I look to see what else is happening in my life at the same time. Any upbeat developments I see can help to point to a way to heal. The universe will always strive for balance by delivering happy news, often at the same time. When Turner Classic Movies called me to do an assignment, which I am thrilled to tell you about below, I knew this was just the boost I needed to lift my spirits.
Your Horoscope by Susan Miller
In case you assumed July would be a sleepy little month where not much would happen, think again. This will be a fabulous, action-packed month, with plenty of emphasis on travel, romance, home, family, and possibly on children and/or a pregnancy. You will have time for a creative pursuit and fitness and to pursue other areas, too. It's shaping up to be a big month, so let's look closer.
The month starts with an exciting aspect July 5 when Uranus and the Sun will signal one another with a sparkly, electric beam. On this day you could see a big boost to your career because the Sun in your solar horoscope rules your tenth house of professional advancement, and Uranus is based in your house of partners. It seems your agent, manger, headhunter, or other middleman will trigger the good news.
If you say you will be on holiday on July 5, it doesn't matter because the planets do what they do when they want to do it based on mathematics. If you were due for a reward, it's likely to happen unexpectedly on or near July 5. A high-level person seems to have been impressed with your performance and might be working behind the scenes to ensure you receive opportunities for growth. You might hear quiet glimmerings of what is happening through an email or text (Uranus rules both).
A trend will be initiated by the new moon July 9 in Cancer, 18 degrees. This new moon will be wildly compatible to your Scorpio Sun, so I believe you will like what transpires. Uranus will still be active in the best way (just as it was on July 5), so the opportunity that comes up in your career will surprise you—you won't see this coming, but all indications are that you will like it.
This sweet new moon will also give you a chance to travel. If that sounds good to you, you can go as far as you'd like. This new moon will be on a mission to give you a broadening experience—your mind is hungry for stimulation.
If you'd rather not venture out on a trip or can't leave for any number of reasons, you will have other areas of benefit from the new moon July 9, influential for weeks to come. You may do exceptionally well with international relationships or in connection with the import-export of goods, services, or ideas in foreign markets. This new moon can also help you with immigration and citizenship matters. For example, if you have waited for an immigration matter to be settled or to be granted a green card, passport, or visa, this new moon will unlock the holdup and bring progress. Legal matters will be favorable now, too—if you need to file a patent or trademark, do it without delay. If you want to file a case and your lawyer tells you that the paperwork is ready, then act quickly after the new moon arrives on July 9
There are other options you can pick and choose from, such as to apply for college or graduate school, or to take continuing education classes, possibly online. You will also have luck with the media regarding traditional and digital forms in publishing or a broadcasting assignment. You may be asked to write a cover story for a prestigious publication, or your agent may call to say your book manuscript has been accepted for publication. If you are a producer, you may be able to book the talent you wanted for your show, and later, when your project is approved, you will be hailed by management as a rock star. Or instead of being part of content creation as a writer, editor, or producer, you may be the subject of the story when you are interviewed by the press this month—and be amazed how positive the resulting publicity will be, creating a big boost to your career.
Cupid and his little fleet of angels armed with bows and arrows will be overhead, and if single, you may meet someone intriguing just when you least expect that to happen, so look your best, even when you head to the supermarket or post office. If attached, you both can bond closer, so flirt like you did when you first met.
The way astrology works best is to work with friendly aspects. You have a number of options, so choose one that interests you, and run out of the gate in the days that follow the new moon July 9.
This new moon will be especially strong for you if your birthday falls on November 10, plus or minus five days. The same is true if you have Scorpio rising or your natal moon in Scorpio at 18 degrees, plus or minus five degrees. If you know your chart, look to see if you have a planet in Scorpio, Cancer, Pisces, Taurus, Virgo, or Capricorn at 18 degrees, plus or minus five degrees. If you do, that planet will work hard for you this month. On your calendar, scribble a word to sum up what happens as a result of this new moon so you can refer back to that date. By observing your chart as events happen, your understanding of astrology will deepen. If you have my annual astrological calendar, you can see what I wrote about that day and all the important days of the year. You can trust it—I do all the writing. (I have my annual 2021 astrological calendar for sale on my homepage, and it includes January 2022. It's now discounted for $19.99.)
Now let's turn to your personal, romantic life for the news is spectacular. Jupiter, the giver of gifts and luck, traveled into Pisces on May 13 and is still there, but is set to leave on July 28. Pisces is a beautiful place for Jupiter to be for you because it is a water sign like yours. In Pisces, Jupiter brings benefits to the fifth house, the house of true love, romance, pregnancy, birth, and the care of children. Jupiter has not been in this part of your chart for 12 years. This planet of generosity will go back to Aquarius on July 28 to stay until December 28.
Jupiter will remain in Pisces through almost all of July, where he will brighten your chances for finding love, romance, and fun. Single Scorpios will have a chance to socialize and meet new people. If you are attached, make special plans with your one-and-only this gorgeous month, and celebrate the love you have for each other. Take a little drive overnight, or have a beautiful dinner together that you make, or that you go out to enjoy.
Jupiter will also help you with conception if you hope for a baby, as the fifth house, where Jupiter has been since May 13, rules the birth of children. Your chance of getting pregnant is strong, so if you are not ready to get pregnant, be careful. (If you are a male, your partner may get pregnant.) If you want a child, then this would be the perfect month to get serious about that plan, for a little bundle of joy could be on the way to you. If you have had problems conceiving, see a specialist without delay, for this month and 2022 will be quite special for you in this regard. Your stars are twinkling brilliantly above for this, dear Scorpio.
Jupiter will leave Pisces on July 28 but will be back to Pisces in 2022, and this brief visit from May 13 to July 28 was meant to give you a little preview of what's to come. Pisces is a water sign like your Scorpio Sun, so you could not wish for a better place for Jupiter to be in 2022, filling you house of pregnancy and true love.
Your creative and artistic expressions are also ruled by the fifth house, so if you are paid for your ideas, Jupiter in Pisces now will help you in a big way. Brainstorm for ideas this month for you will find they'll fall from the sky like diamonds from heaven.
When Jupiter moves back into Aquarius on July 28, to remain until December 28, you will continue to have superb luck with anything home related. If you have to move, start looking in August, in order to use every drop of this good energy while you have it. Jupiter won't be back in Pisces until April 2033, almost 12 years from now.
Also, as part of the trend that will be in place in the second half of this year, thanks to Jupiter in Aquarius, you can count on outstanding support from your family. It is most likely to come from your mother or father, but it could be another relative who will be behind you all the way. They love you and will be outstandingly supportive.
If you have already found your perfect home and have no plans to move, then you will have a chance to add some handsome pieces of furniture, make renovations, paint, do a thorough cleaning, or order maintenance and repairs. If you are thinking of buying or renting a vacation cottage, again, you have the golden touch—all, matters pertaining to property will shine for you. Feather your nest starting July 28, dear Scorpio, when you will have such enviable help from benefic Jupiter.
The full moon of July 23 at 1 degree Aquarius will draw your attention to this same areas of your chart, home and family. A matter involving your physical home, other property you are involved with, or family is about to reach an important point and give you closure. If you need to move, you might be packing boxes and getting ready to move on or within five days of this full moon, or you may be helping your mother or father find a new place to live. Your parents (or those you think of as parents) come under this same area of the chart, so at this full moon, you may be focused on a family matter.
Now let's look at your career. All month I see that professional opportunities will shimmer, and you will have plenty of chances for growth. You are ruled by Pluto and Mars, so those planets get greater weight and influence in your chart. Mars is currently circulating in Leo, your tenth house of honors, awards, and achievement. This is the first time in two years that you've had Mars' help to boost your career, and this is quite an advantage. Mars urges you to compete well and not to be afraid of going into the arena to show the world what you know and can contribute.
Ancient astrologers wrote that having Mars in your professional house is a great advantage because Mars will light your passion and your motivation to win. While you might not see all your efforts reach fruition, most of your efforts will succeed while Mars is in Leo, your solar tenth house of professional accomplishment. You will only have Mars here until July 29 and then not again for two years, so think of ways you can advance your career this month.
What's extraordinary this month is that Mars and Venus, the cosmic lovers, always yearn to be together—and this month they will be. Most of the time the universe sends them all over the solar system on assignments, and since Venus has a faster orbit than Mars, it's nearly impossible for them to be together. Instead, Venus has to take her binoculars to see Mars across deep space and wave at him, and Mars does the same to see her. The big news is that Venus and Mars will get to embrace in conjunction this month on July 13 in your tenth house of honors, awards, and professional achievement!
Put a big gold star on July 13, for you might get special praise or other good news about how well you are doing. It seems you can do no wrong when it comes to how management (or influential people) views your performance. If you are self-employed, then it would be your clients who adore you. Venus will bring evidence of your popularity, the reason I feel you will be hitting all home runs in July.
Although Venus and Mars will meet in conjunction on July 13, most of the month will be remarkably special for you. Venus will remain in this area of your chart until July 21, and Mars will remain until July 29.
There will be an enormous emphasis on your career progress in July, and after Mars and Venus finally move on, you will have more time to socialize in August, for both will light your eleventh house of friendship, fun, and leisure, and often, this house brings opportunities for romance, too. Let's not forget you have Jupiter in your fifth house of true love in July, and that is simply spectacular for finding and building love, as well as having quality time with children and devoting time to develop your creativity,
Speaking of romance, you could have a spontaneous chance to take a quick trip, and if so, it would be fun and draw you closer to your partner. Which day might turn out to be quite special? July 20. That's a Tuesday. If you are taking a vacation this month, see if you can include July 13 (the day Venus and Mars align) and also July 20 (when Mercury and Uranus align). Those two days stand out.
SUMMARY
You have been home a great deal in the past months due to the pandemic lockdown. As a Scorpio, you like to burrow inside alone to think, dream, meditate, and create, but even you get occasional yearnings to leave your home. This month, you can spin your compass and travel, thanks to the lovely new moon of July 9 to fall in Cancer, your distant travel sector. You might head straight to the airport, perhaps to fly to a warm, sunny beach with powder-white sands and striped umbrellas. You like peaceful places, and the only sound you'd hear is of the frothy surf hitting the shore and an occasional cry of a sea gull above. A new moon in Cancer would draw you to locations near water, which is always a favorite place for you to be. Cancer is very compatible with your Scorpio Sun, so you should enjoy the news the new moon of July 9 brings.
If you decide to take a vacation, there will be certain considerations you will need to think about before you decide to go or book your trip. Venus and Mars will meet in a rare conjunction in your tenth house of career honors, awards, and achievement. It's clear that you are enthusiastically loved by peers, clients, and VIPs alike. However, Saturn will oppose Venus and Mars, so your workload will become busier than usual, and Saturn will want you to get all your work done before you play. You will need to make sure all the details are covered and that none will fall through the cracks.
You may be used to working remotely at home, so if you decide to take a vacation now, consider bringing your laptop along to stay in touch with your office. VIPs will appreciate your caring work ethic because it appears your office will be going through a particularly stressful time, filled with projects coming down the pike that will need attention. The best time to plan your getaway would be in the days that immediately flow after the new moon Friday, July 9. I also love July 12, 13, and 19—those are standout days as well.
In August, your home and career will require even more attention, so if you organize things right, you will be able to go away for a quick trip to a pretty location in July. Plan to be back home by the time you get closer to the full moon July 23.
At that full moon in Aquarius, July 23, a female family member based at a distance might need your assistance. This may be your mother or another female person you are linked to through family or home, such as a roommate. A real estate, home, or family situation will be coming to culmination, and you will want to be back home to make decisions or give advice.
Good-fortune Jupiter is nearing the end of a short appearance in Pisces, your solar truelove sector (fifth house), and will leave on July 28. Jupiter's quick tour of Pisces was meant to be a preview of a much bigger trend when Jupiter will return to Pisces in 2022. Love is on the agenda—look and you will find it. If you are attached, you will have time for each other this month, so find ways to show your "other" how much you care. With Jupiter heading back into Pisces later this year on December 28 for a long stay, next year could easily become your favorite year in quite some time.
In the meantime, this month, Cupid and his little fleet of angels armed with bows and arrows will be overhead, and if single, you may meet someone intriguing just when you least expect that to happen, so look your best, even when you head to the supermarket or post office. If attached, you both can bond closer, so flirt like you did when you first met.
If your birthday falls October 23-26, you will have a double dip of pleasure this month. If you are a November-born Scorpio, you will get your turn at Jupiter's dazzling vibrations in early 2022.
You have not hosted Jupiter in your truelove sector for 12 years, so this is a big, exciting development for your love life, and it also bodes well in regard to pregnancy, birth, and the care of children.
At work, you will be popular with influential people whose support you need, and at home, your family can't do enough for you. You have a very bright forecast, and as you go along, it will only get better and better!