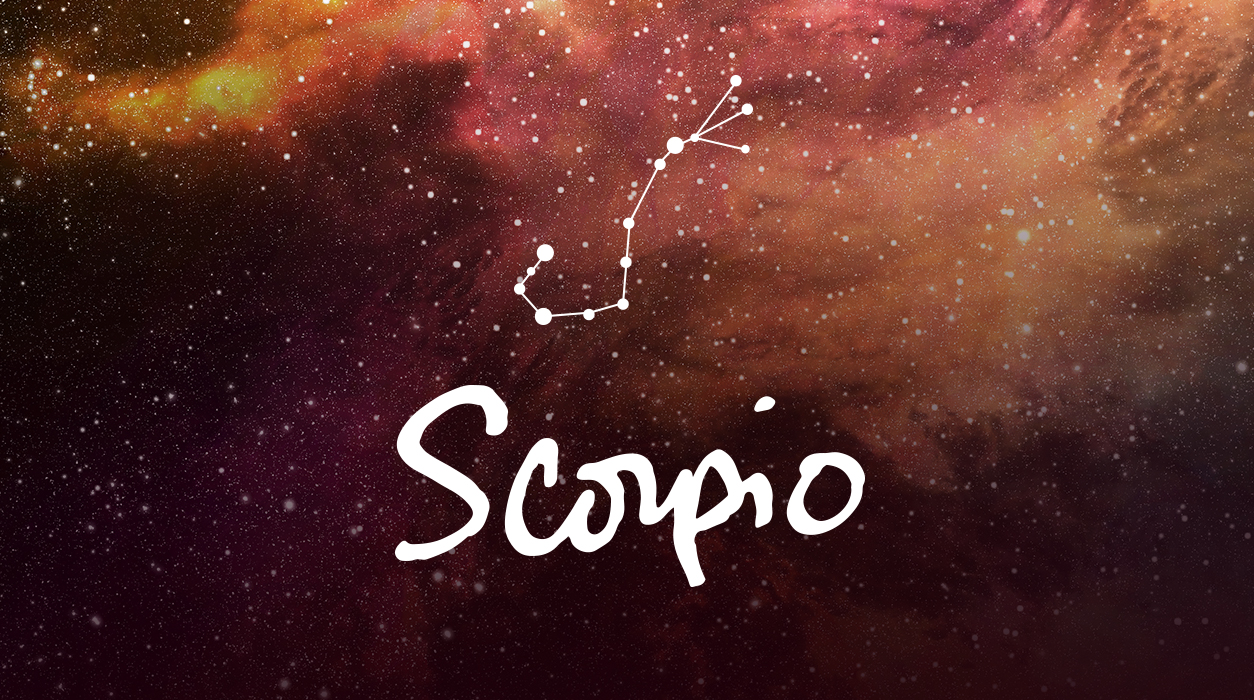 Monthly News from Susan Miller
JANUARY 2023
Dear Reader,
Happy New Year.
The day after Christmas I came down with terrible cold, so I spent the holidays inside recuperating and am now starting to feel better. I was so relived and grateful it was not COVID. Because I love to cook, I had made a big batch of chicken soup with many vegetables two months ago, and I have been living on that all week. I am so glad I have it.
I am excited to be back out at public events to speak and meet new people and reconnect with the ones I've met over the years. Unfortunately, because I've been sick, I had to cancel a few January appearances, including the special one on January 7 in Dallas, which is now rescheduled for February 18 in Dallas from 9:00 AM to 12:30 PM with a lunch afterwards. At lunch I'll be available to talk one-on-one and answer any questions you have. The topic will be the Year Ahead 2023, and I am honored to give the keynote speech
Your January Horoscope for Scorpio
You enter January feeling a bit restless. Travel during the holidays may have been hard, but you aren't ready to lock away your suitcase.
The January 6 full moon will fall in your ninth house of travel and receive a perfect silvery electric beam from surprise-a-minute planet Uranus. You may not be planning to go anywhere, but you might simply pack and go when you get a wonderful invitation from a friend or a sibling.
This full moon of January 6 may also bring news about a career matter because Uranus will send a beam to the Sun, which is the natural ruler of your tenth house of honors, awards, and achievement. Full moons bring closure within five days after they appear, so keep your phone powered up and keep checking email. This would apply to you if you had interviewed for a job previously and was waiting for a response. This is a positive full moon, so let's think good thoughts.
Scorpios born on November 8, plus or minus five days, have the edge, but so do those who have Scorpio rising or their natal moon in Scorpio at 16 degrees, plus or minus five degrees. Also, look to see if you have a natal planet in Cancer, Pisces, Scorpio, Taurus, Virgo, or Capricorn at 16 degrees, plus or minus five degrees—that planet will work hard to protect you and help you find opportunity.
On another topic, you seem to be working on money management and watching how you spend your pennies. You have become nearly obsessed with being careful, and actually, as a Scorpio, you are talented with money management. You may be saving for a house or other investment. You may have been frustrated at your progress, but that's because Mars, one of your two rulers, has been retrograde since October 30. However, Mars will turn direct on January 12, and from then on, your efforts will be more clearly rewarded.
Mars' little brother Mercury went retrograde too, on December 29, but will go direct on January 18. Mercury will be moving through your contractual third house, but until Mercury goes direct, you shouldn't sign any contracts. It would be best to wait until after January 21, a glorious new moon. If it means, however, you will lose the job, the apartment, or the big deal, then sign, but you must have a lawyer look over the paperwork first. Things rarely work out the way you assume they will when signing papers when Mercury, the planet that rules communication and agreements, is out of phase.
Let's now talk about the beautiful new moon January 21 in Aquarius, 2 degrees, which will light your house of home and family. Jupiter, the great planet of gifts and luck, will aspect that new moon from your house of work-a-day projects, so it may be that a new job you get will nearly miraculously solve your problem of knowing if you have enough money to move. Or it may be that someone who reports to you may give you a tip on a property that works out perfectly for you, and you'd never have thought your luck would come from a subordinate.
Alternatively, you may instead want to find a new rug or piece of furniture, and this month you could find it on sale. Mars in your financial house is reaching out to that new moon in a very helpful way in an aspect known as a "trine" (which is heavenly), and that's why I feel if you need to look for a bargain or negotiate one, you can do it.
There is a friendly full moon on January 6 with Jupiter and Pluto in range of one another, indicating that there could be good money to be made.
This new moon will help you renovate, make repairs, refresh your décor, or do a thorough cleaning or decluttering. There is also a completely different way you can use this new moon because the fourth house of home, where this new moon falls, also rules your parents. You might have been trying to find a suitable aid for your mother or a comfortable, cheerful assisted living situation for your father. This new moon can help you do that, too.
Saturn has been in your home sector since December 17, 2020, but is getting set to leave in March. Once Saturn leaves, he will not be back until January 2050. If you have to move, you will find it easier to do so from March onward. There will be fewer obstacles in finding the ideal situation after Saturn moves on.
There are two dates that I want to point out before I go. The first is January 24, a stellar day when the Sun and Jupiter will work together—this is a day when you can make a great deal at work or be given an exciting new assignment that has the possibility for you to be paid well. Home and family-related matters also shine.
Over the weekend of January 28-29, Mars will energize the Sun, a great weekend to work on your taxes to find legal deductions. You can get all this paperwork started, and since you are giving yourself time to think without rushing, you can find those deductions.
When it comes to love and relationships, anything would be better than the experience you had in October and November. Love will return in February, just in time for Valentine's Day, so keep the faith. One sure sign: Venus is moving to Pisces, your fifth house of true love and a divinely compatible sign for you, from January 26 to February 20.
SUMMARY
You seem to be on the verge of change but have not been quite able to make it happen yet. The eclipses in November required that you adjust to changing circumstances, and no doubt you are anxious to move to the next chapter, but you seem to have hesitated. You have two rulers—Pluto and Mars. Pluto had been retrograde since the end of April but went direct October 8, and energetic Mars, your other ruler, has been retrograde since October 30 and will go direct January 12. No planet instantly becomes normalized the day after turning direct (it needs time to gradually ramp up its power), but at the very least, both planets will be moving in stronger orbit and in the right direction. You have a New Year, and you can now plot your course with greater certainty.
The full moon of January 6 may find you returning from a distant point. You may have wanted to extend your holiday in a setting of warm sands fringed by clear turquoise waters, close to where the palm trees sway. Something is coming to a conclusion, so if it is not a beautiful trip, it could be that someone is coming to visit you in your city. Or the conclusion I see could relate to a legal matter or a media story, or this full moon may bring into focus the end of your formal education. This is a friendly full moon with Jupiter and Pluto in range of one another, indicating that there could be good money to be made. (Remember, Pluto is one of your two rulers, and it holds a more important place in your chart than in others'.)
Mars is still making his trip through your eighth house of other people's money. You may be focused on money management or saving for a house and qualifying for a loan. You may be working on raising your credit score, among other things. Alternatively, Mars' position might have to do with an ongoing dispute over money or about the difficulty in finding a fair settlement for the division of assets at the end of a marriage or business. If one of these areas resonates with you, it may be that the process is taking time. With Mars retrograde, it has likely been dragging on. Do what you can to speed things up—the turn of Mars to direct on January 12 will help you, but it may still take until the near-end of March to get things signed, sealed, and delivered. Mercury is also retrograde until January 18, so take a slow but sure step-by-step approach.
If you find you need surgery or dental work, have it done when you need to. Mars' position will help you. Most of the time we cannot choose the date, and that is fine. Get it done so that you can transform into a healthier, happier person. If the surgery time is flexible, then wait to do it several days after January 18.
If you need to fix up your décor or renovate your kitchen, or you have any other items on your list that are home related, the new moon of January 21 will infuse energy into those plans. You will be motivated by the superb options you can find now, or soon, allowing you to you to swing into action. Finding a new place to live can feel daunting at times, but this new moon will be the very finest of 2023 to help you accomplish a residential move.
The sector of home also rules your parents, so if you have been searching for a good solution to help your mother or father, the right answer will appear in the days that follow January 21. The turn of Uranus to direct on January 22 will also be a big help because Uranus rules all things and individuals related to your home. The gates are opening for you, dear Scorpio. Watch January 24, for when it comes to home and family matters, you could become positively giddy with the joy of fresh opportunities. You are close to a solution.
Romance will play a much bigger role in your life from January 26 to February 20 when Venus will move through your most compatible sign, Pisces. Start to look for new clothes for the coming season, and think about other ways to refresh your look. January is definitely looking up.