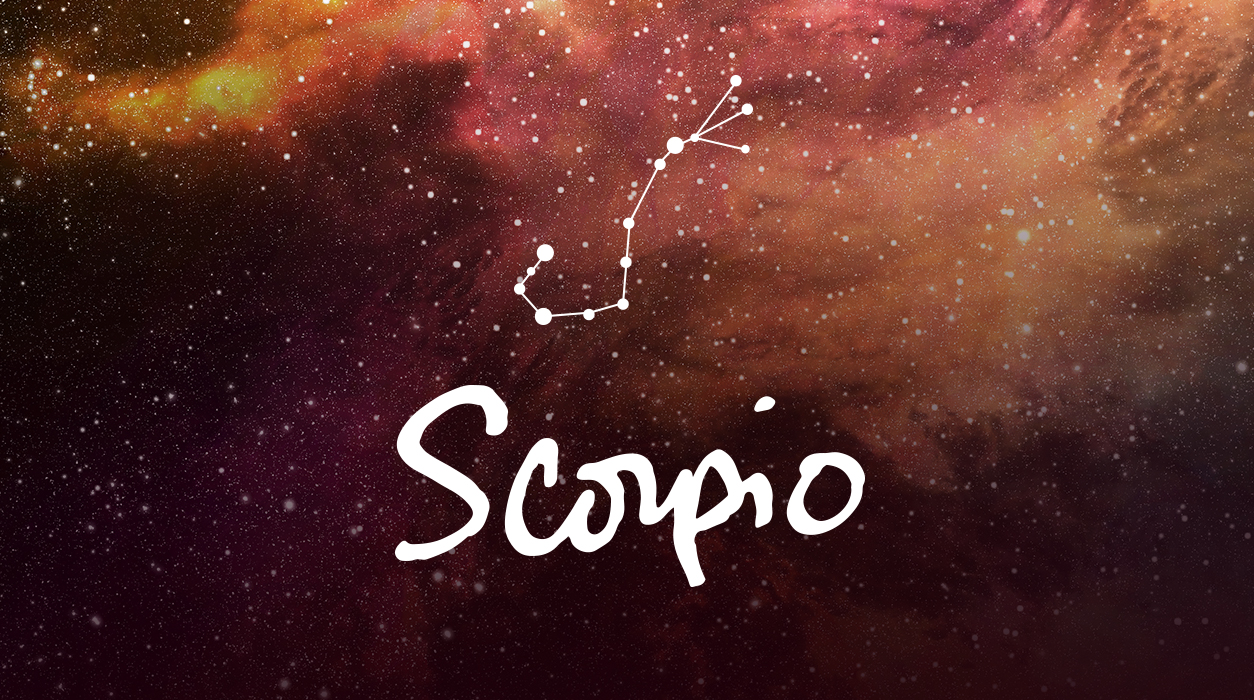 Monthly News from Susan Miller
January 2022
Dear Reader,
Happy New Year! This will be a much better year than 2020 and its twin, 2021. You have so much to look forward to this year! Jupiter, the giver of gifts and luck, just entered Pisces a few days ago on December 29. Jupiter will stay in Pisces until May 10, giving all the water signs and the earth signs reason to cheer.
After May 10, Jupiter will enter Aries, to stay until October 27, and then retreat back to Pisces for a second shot at luck, until December 20, 2022. After December 20, Jupiter will be back to Aries, to stay until May 2023! This will give Aries, Leo, Sagittarius, Gemini, Libra, and Aquarius amazing good fortune. As you see EVERYONE has reason to be excited about the New Year. Everyone will be receiving chocolates from Jupiter.
Your January Horoscope for Scorpio
You must be excited about entering 2022 as you have good reason to be! Just a few days ago, before the start of January, Jupiter, the giver of gifts and luck, entered your fifth house of true love. That happened on December 28, 2021, and it's an exceedingly rare aspect. Simply said, this year has the potential to be one of the best of the decade for single Scorpios who are hoping to find genuine, lasting romance. If you're single, Cupid will be working hard for you, especially in the first five months of 2022. If you are attached, you will be able to enjoy and celebrate the love you have already found with your partner in a way that is new and thrilling. This year will be about enriching your private life.
You won't see the full effect of this glorious aspect in January because Venus, the elegant planet of love, romance, socializing, beauty, luxury, and fun is retrograde, and while Venus naps, she withholds her greatest powers. This is not the month to meet anyone new. Affection between you could be limited, or it cool down to a frustrating level in time. Venus started to retrograde on December 19, 2021, and will turn direct on January 29.
Venus is linked to profits too, especially regarding products marketed to women. If you have a new product or service that you want to place on the market and it's directed toward women, hold back on your marketing, advertising, publicity, or social media campaign until we get to February.
It's not the right time to make dramatic changes to your appearance either. Scheduling trims and touch-ups to your hair would be fine, but radical changes to your looks, like cutting your hair short if it is long or completely changing your hair color is a no-no in January. Men and women: Don't ask your dentist to put veneers on your teeth in January or ask your dermatologist for Botox or fillers—you may not like the results. Wait until after February 3. Spending money on expensive skin creams and serums that are new and unfamiliar to you is not a good idea either—not now. Stick to the tried and true. Once you get beyond Venus retrograde on January 29 (leaving a space a few days), you can start to do all that you had hoped to do.
Mercury will also retrograde this month from January 14 to February 3 in Aquarius, your home sector. You may find that one or two of your electronics will show signs of wear and tear, and you may have to get them to the repair shop. Now would not be the time to buy new electronic items either. Indeed, January will have a slow start, but you may be glad to hear that because the holidays are so busy for most people.
January is a bit of a black sheep during 2022, but once you get to February, you will see how dazzling the New Year will be for you. March will be even better, for it holds the Luckiest Day of the Year, March 5. You have Jupiter trine your Natal Sun until May 10, and then again, from October 27 to December 20, 2022. This is the most heavenly, rare, supportive, and harmonious aspect you could ever wish to be given.
Thanks to Jupiter in Pisces, first-time love, in terms of a fateful meeting, could happen. If you are attached, your love and affection for your partner will deepen and be quite exquisite. Additionally, a baby may form a joyous part of your picture in 2022.
Thanks to Jupiter in Pisces, first-time love, in terms of a fateful meeting, could happen. If you are attached, your love and affection for your partner will deepen and be quite exquisite. Additionally, a baby may form a joyous part of your picture in 2022. If you already have your children, one or more of them will make you proud—good news is on the way. I love the saying, "You (a mother or a father) can only be as happy as your least happy child." That is so true!
All of this will click into place soon, in the first part of 2022.
For now, let's look at the gorgeous peach of a new moon, January 2. It will appear in Capricorn, 12 degrees, your third house of communication. If you have been working on a communications project, such as a book, a screenplay, a documentary, a blog, a scientific white paper, a marketing report for the year ahead, an important news cover story, the final touches on a new app, or a podcast series, then good-fortune planet Jupiter will help you in outstanding ways. If you are an actor, you may get a top role where an accent or another language becomes an important feature of the character. If you work in advertising, marketing, sales, public relations, or social media, the same is true—your skills will grow in importance, and you will be able to showcase your talents and sophistication in communication. The new moon of January 2 is quite a peach and will help you in weeks and months to come.
I love that Uranus will signal the Sun and new moon, for it will add an unexpected twist of good fortune. Uranus often brings jarring events, but this time he will heap surprises on you that you will love. As you work toward your goals, I feel you are likely to get a lucky break out of the blue. This is simply delicious. The Sun, which rules your career, is in your communications sector, so whatever you are working on in January, after the new moon on January 2, appears to have a direct bearing on elevating your professional reputation, garnering you admiration from VIPs.
The moon is the natural ruler of Scorpio's ninth house. With Uranus sending a silvery, electric beam to the new moon, it follows that a foreign person you know (client or boss, for example) or a city based far from yours may become an element in the success you will experience. Legal matters will favor you this month too, and you may be asked to sign a contract. If so, wait until after Mercury goes direct on February 3. Delay signing in January, and move the date you sign to February 8, 11, or 16. If the contract needs a lot of changes, that's fine—I love March 5 for you to sign (a Saturday—sign and send it by FedEx to the other party).
While all Scorpios will do well because of the January 2 new moon, if your birthday falls on November 4, you will get a double-dip of pleasure. The same is true if you have Scorpio rising or your natal moon in Scorpio at 12 degrees, plus or minus five degrees. Look at your natal chart, if you have it, and see if you have a natal planet in Scorpio, Pisces, Cancer, Taurus, Virgo, or Capricorn at 12 degrees, plus or minus five degrees. If you do, that planet will work very hard for you.
I had mentioned that a foreign person or place would possibly benefit you.
You will see what I mean at the full moon in Cancer, 28 degrees, on January 17, plus or minus five days. Something is culminating regarding that person at that time. It appears you will hear news from a foreign authority figure. Pluto will conjunct the Sun, suggesting that this person is a very powerful figure. At first, you might not know how to respond because you are not sure if the news will affect you positively or negatively. However, in a few days, you will realize the news will work in your favor.
The part of this full moon that I love is that Uranus will signal Venus at the same time as the full moon, so you will likely get unexpected help from a middleman—an agent, publicist, job broker, business partner, accountant, lawyer, or even your spouse.
Neptune will send a beautiful beam to that full moon of January 17 too, so if you work in the arts as a music composer, artist, poet, fashion designer, designer, an actor or dancer, a makeup artist, or as a producer of entertainment, as some examples, Neptune will make sure your work is well-received.
In this positive month (despite the retrogrades of Venus and Mercury), all Scorpios can benefit because the emphasis on earthy Capricorn blends well with your water element.
If your birthday falls on November 15, plus or minus five days, you will love the full moon of January 17. The same is true if you have Scorpio rising or have your natal moon in Scorpio at 28 degrees, plus or minus five degrees. Have a look at your natal chart, and if you have a natal planet in Scorpio, Cancer, Pisces, Taurus, Virgo, or Capricorn at 28 degrees, you will see that planet work very hard for you.
Before I go, I want to touch on Mars. Mars is your secondary ruler, along with your primary ruler, Pluto, so we must see what Mars is doing this month. Since December 13, Mars has been in Sagittarius, focused on money management and cash flow. You may have spent more than usual after Mars entered Sagittarius, but the good news is that your expenses will drop once Mars makes his exit of Sagittarius on January 24.
Where will Mars go next? Capricorn, energizing that hub of activity that I discussed earlier, your third house of communication. It looks like the project you are working on is important because Mars will help you make progress from January 24 to March 6, quite a long time to have such a high-octane planet at your side.
Your third house also rules your sister or brother, so you may be seeing your sibling more often or working together on something special.
One last piece of good news—Uranus, the planet of surprise, has been retrograde since August 19. Uranus will turn direct on January 18. If you have had plans for your home or a vacation house, or need to make renovations, repairs, or a redesign but pieces of your puzzle were not clicking into place over the past months, you have a better chance from now on to make things happen.
Also, Uranus is now traveling through your committed relationship sector, and since late August, Uranus, as said, was retrograde. If you and your sweetheart have thought about marriage, now is the time to solidify those plans and move forward with a wedding. In so many ways, the planets are opening the path to a more enriched private life.
Dear Scorpio, you have so much to look forward to in 2022. Each month from January to May will bring you reasons to be excited. You can design the life you want—finally! You will have powerful cosmic help in the coming year, and you will see and feel the difference. You have such happiness in store!
SUMMARY
This month, your mind will be hungry for stimulation. The most common way that can be satiated is through travel, and certainly, you will yearn to travel, but you also seem to have good reasons to stay home. Mars, your ruling planet, has been touring your second house, forcing expenses and spending up, so that might be one reason you will opt to stay home. You may want to pay your credit cards first before spending on travel. Also, the flare-up of the Omicron variant of the virus could be another reason. There could be many other reasons you would want to settle in at home, too.
It will be good to know that the heavy spending you've experienced will slow down noticeably when Mars leaves Sagittarius on January 24. From then until March 6, you may be working on a major communications project, putting all the details on it to make it as polished as can be. Your skills are evolving and growing, and the project that appears to be important to you will be well received. The new moon this month on January 2, as well as the weeks to come, might begin your focus on this communications project.
If you are not working on an article, book, screenplay, new acting role, an app, or podcast series, you may be looking at other ways to get the intellectual stimulation you crave. You may want to go back to school, whether that means going back to college or graduate school or attending continuing education classes. The new moon on January 2 will stimulate the yearning to learn and bring bright ideas for ways to enjoy the month.
Venus has been retrograding since December 19 and will go direct on January 29. For now, be patient. Don't spend money on expensive procedures to improve your looks, like having Botox or fillers, or getting a completely new look to your hair or teeth. You might not like the results—wait until February. If you have a product or service directed mainly toward women, hold off and place it on the market in February or March, not January.
Mercury will go retrograde this month from January 14 to February 3, so you may have computer problems as Mercury will slide backward into the digital sign of Aquarius. Make sure your malware protection is up to date. If you can, put off signing a contract this month. If you feel you will lose the opportunity—such as the apartment you like—you might have to sign, but you may find out later that the deal was not a good one, and you may not stay as long as you had planned.
The full moon on January 17 might bring an opportunity to work with executives based in your country (but who were born in a foreign country) or with a top person who is based overseas. You can work together without ever leaving home. You would interact over email, Zoom, and send show-and-tell materials using companies like FedEx, UPS, or DHL. Later, when the pandemic is more under control, you can eventually meet one another face-to-face, but for now, working this way for progress will be impressive.
Many Scorpios have been searching for a new home, and while some have found the ideal space, others have not. The problem might be due to Uranus in retrograde since August 19. Uranus is the "landlord" who rules your fourth house of home and family. Uranus will now switch to direct on January 17, and with a very special new moon on the horizon due on February 1, help you find all sorts of answers to home and family-related quests.
Whether you hope to buy, rent, or sell property, buy or sell furniture, bring in contractors to renovate, paint, or make repairs, or make choices to improve the welfare of an elderly parent or another relative, that new moon of February 1 will help you in ways you have not seen before this month.
Uranus is currently traveling through your marriage and commitment sector, so if you are in love, Uranus turning direct on January 18 will open the possibility that you may get engaged soon, perhaps on Valentine's Day. Single Scorpios have so much to cheer about—Jupiter in Pisces in 2022 (already in that sign) will give you an outstanding chance to find the love of your life between now and mid-May—watch early March as that will be your most sparkling month.