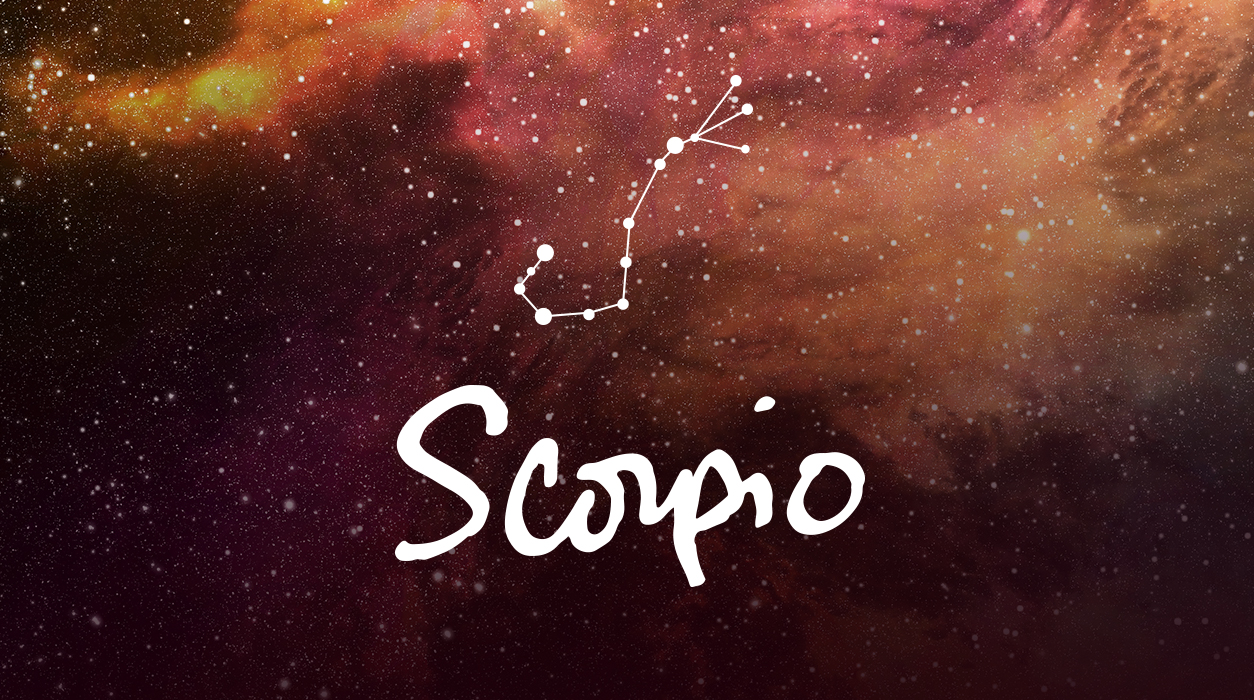 A Note from Susan Miller
JANUARY 2021
Dear Reader,
Often when we start a new year, the outer planets stay in their same positions, so the look and feel of the coming year stays fairly the same. That does not happen in 2021! Jupiter and Saturn decided to both enter Aquarius two days apart last month, to make lengthy stays. Gradually, other planets will migrate away from Capricorn and into Aquarius—something you will see in February—and offer a lighter, breezier influence than what we have been used to.
The eclipses have moved away from Capricorn and Cancer too, into more mutable, flexible, and adaptable Gemini and Sagittarius. We will have three eclipse in those signs in 2021, and the start of in a new series, Taurus and Scorpio, when one arrives in Taurus this year. In 2020, we had a remarkable six eclipses (actually seven, if you count the December 25, 2019, eclipse that appeared one week before 2020), which means that the universe was asking us to make many sudden adjustments.
Your Horoscope by Susan Miller
You have been working very hard, ever since one of your rulers, Mars, entered your sixth house of work projects. Since June 27, when Mars entered Aries, the caravan of new projects being delivered to your desk has been non-stop, and at times, may have seemed somewhat arduous. Next, from September 9 through November 13, Mars went retrograde, adding to your frustrations because you faced backtracking, do-overs, and indecisive management or clients. October must have seemed like a long nightmare, for on top of all this, Mercury went retrograde, October 13 to November 3, perhaps making that period the hardest.
November brought an improved atmosphere, but you probably wished it would have improved even more. Mars was still in a backslide, behaving like a little groggy person awaking from a long sleep, and when he went direct on November 13, Mars was simply not fully functional. It would take Mars time to ramp up to his former strength, and that would happen on January 2.
Not only will Mars, your secondary ruler, be back to full robust strength on January 2, but on January 6, Mars will move into Taurus and away from Aries where Mars has been for six months. This means life will look and feel very different as you move forward, and Mars is not going back to Aries for two years (and when he does, it will only be for a short stay).
The length of stay of Mars in Taurus, January 6 through March 3, won't feel like it did during the second half of 2020 because Mars won't go retrograde at all in 2021. You have an open road. In Taurus, Mars will align with Uranus, the planet of unexpected news, so that's where all the surprises will come from—potentially related to your partner in love or at work. This person may be someone you are dating or married to or someone you are collaborating closely with at work.
Scorpio always likes to have full control, but during the time Mars spends in Taurus, January 6 to March 3, a period of eight weeks, you will have to relinquish your need for control and let others take the lead. You can contribute plenty of ideas of course—working in a team situation will benefit you. At times, your partner will frustrate you when you don't agree, but that dynamic tension can lead to good solutions. It may be a good exercise for you to let someone else take the reins while you sit up front and guide the stagecoach into new territory. (Somehow an image of the Old West popped into my head, and it seemed right.) We will get back to his topic in a little while as it will become a focal point at month's end.
January will be a very productive month. I know you were aching to travel, and with the full moon of December 29 in Cancer, 9 degrees, you may have longed to take a trip abroad to ring in the New Year with a romantic partner or a friend. Even if you could get on a plane (we can't—we are all on the no-fly list of every country), nothing would be open in the city you want to go to, so it seems like a trip would not be money well spent.
If you were going to see family, you could bring a virus into their household. I have an aunt who is 102 years-old and will be 103 in June. I call her and do not see her in person, and Little Aunt Faye lives only a few blocks away from me. It's too dangerous for me to see her. She has no idea when or if she will get the vaccine as she does not live in a nursing home—she lives at home with an aid. When it gets warm in the spring, I am hoping to stand seven or eight feet away from her, outside her apartment building, to see her. Right now, with the mutated virus spreading its infection faster, it's not the time to take a risk.
The full moon, January 28, will focus on you and your career—the full moon is in Leo at the top of your chart—and also, your home. At work, praise is likely to be heaped on you, so you may have recently scored another victory.
That full moon of December 29 lit your ninth house and was surprisingly well-aspected. It will be strong and influential until January 3, and you may have received favorable publicity, perhaps from a press interview. Or you may have signed a legal document or conferred with your lawyer about an upcoming deal. Perhaps you were starting college or graduate school, or if you are a professor, planning to present a new syllabus for students. Either way, your agenda may have shaped up as a result of the full moon. Uranus sent a sweet, electric beam to that full moon, so I bet you liked the resulting news. If your birthday falls within five days of October 31, you felt the goodness of that full moon directly.
Now let's turn to another important moment of the month, the new moon, January 12 in Capricorn, 23 degrees, appearing in your third house of contracts and communications. If you are hoping to re-do your website, develop a new app, produce a podcast series, begin writing your book or screenplay, or draw up an advertising or social media campaign for yourself or a client, this would be the very best time of the year to start. You might be writing an important research paper, business plan, or a major strategic report for your boss or client, and again, your timing is perfect.
The heavenly bodies in your third house include the new moon (January 12) and Sun, Pluto, your other ruler, and Venus. At this time, Venus will be at the perfect angle to Uranus, so a partner is likely to surprise you in the best possible way on January 12 or 13.
On January 9, just a few days before the new moon, Venus, who misses her lover Mars (both have been on assignment in different parts of the sky), will connect with him again—the two lovers will finally be able to gaze at one another. Venus will be in earth-sign Capricorn, and Mars will be in earth-sign Taurus, both at six degrees. Uranus, the surprise-a-minute planet, is also traveling shoulder-to-shoulder to Mars in Taurus, so both will send vibrations to Venus, who will be thrilled by these greetings. Earth signs blend well with your water-element Scorpio, so this could be a warm, cozy environment to meet someone new.
This new moon will also make you want to travel to see something—anything—new. Fortunately, the house that will be lit by the new moon on January 12 is your third house of short, quick trips, so you might be tempted to get in your car to visit your best friend in a remote location, assuming you know your friend stays home a lot and follows all COVID protocols. You may also hear good news from your sister or brother as the third house rules siblings and cousins. If so, you'll have fun together, assuming your sibling or cousin never goes to bars and doesn't hang out with friends in super-spreader events. Yikes. Have a basket of masks by the door for you, people in your household, and anyone you invite to visit.
If your birthday falls on November 14, plus or minus five days, you will benefit from this new moon. If you have Scorpio rising 23 degrees or the natal moon in Scorpio at that degree, in all cases plus or minus five degrees, you will also benefit. Look to see if you have a natal planet in Scorpio, Cancer, Pisces, Taurus, Virgo, or Capricorn—if you have one at 23 degrees, plus or minus five degrees, that planet will be lit up and beneficial for you.
If you are working on a deal, talks should open after January 12. A preponderance of earth planets suggests you will have to be realistic and practical in your negotiations. If the contract you are working toward signing is straightforward, then sign in early January after showing it to your lawyer. I want you to move talks to a finish without too much delay, because Mercury will go retrograde from January 30 to February 20.
It is not wise to sign papers with Mercury retrograde because certain information will likely be missing. If you do sign while Mercury is retrograde (or even close to the start and end dates), and you base your expectations on old assumptions—which are currently shifting—you will be disappointed later when you see how reality is reshaping. At that point, you will probably say, "I wish I had known…." Refrain from buying electronic items in February, too—purchase yours early in January. By January 17 or so, you will begin to notice a gradual slowdown related to events and communications.
February will bring a plethora of planets to your home and family sector, so the home will be where your heart will be. You may be decorating, doing repairs, organizing closets—whatever you decide to do, you will be nearly obsessed with your project. Mercury will be retrograde, so perhaps you will be going back to a project you had hoped to complete earlier. It would not, however, be the time to sign a lease or close on a house. I like the first week of March for that.
Now let's talk about a complicated full moon in Leo, 9 degrees, due on January 28 and strong for plus-four days. The good part is it will shine at the pinnacle point of your chart, your tenth house of honors, awards, and achievement. This could be a fantastic moment for you when you get praise, an award, a promotion, or an offer for a new job. Looking at the pattern in the sky, I am puzzled because Mars and Uranus will be sharply square the full moon in Leo at 9 degrees and to the Sun in Aquarius at 9 degrees. That sets up a T-square or tension, suggesting an obstacle will likely come up for you.
How could this work out? Different ways. You and your agent may not agree on how to handle a negotiation, or you may face ruthless competitors who would do anything to win the spot you are being considered for—and win. It could be that your spouse or live-in lover feels diminished by your rising stardom. If so, your partner could act out in a passive-aggressive way, too embarrassed to just say what he or she finds so troubling. I know, that's crazy. Don't let anyone steal your spotlight.
Now, on the very same day, January 28, we have the Luckiest Day of the Year, a glorious day when the Sun aligns with Jupiter, an event that did not happen in 2020. On this gorgeous day, both luminaries will align in your fourth house of home and family, the place of your outstanding luck. If you need to move, look at spaces well in advance. You will be too close to Mercury retrograde, so it would be best to look and sign earlier or in early March.
You may get a furniture delivery you love, or much to your excitement, a home renovation may finish up on this date. Your mother or father may send you a check to allow you to fulfill a home-related dream, or conversely, you may find the right way to help your beloved parent (say, to find a new medical specialist or a suitable home-living situation).
I remember when I had the same aspect in my home sector, just like you. The day passed, nothing happened, and I was disappointed. Something should have transpired as the degrees were hitting planets in my chart.
After 17 years of marriage, I kept the rental space we had lived in and shared with our two children, who were now out of college and getting their own apartments. My ex had never supported the family and left me with only my name on the lease and the furniture—no cash. I couldn't believe he had promised much, but never gave us a penny. I didn't have time to think about that, though, I had to make a new life with the children.
Six months after Jupiter aligned with the Sun, my landlord told all the tenants in our 45-story building that we could buy our apartments if we liked, or if not, we would have to move out within three years. If we chose to buy, we would get an "insider" price, since we lived there for many years. This was a gift from heaven. I glanced at the date on the cover of the prospectus. It was dated six months earlier, on precisely the Luckiest Day of the Year. Sometimes we don't know until later that something wonderful is happening behind the scenes. The landlord's discount made it possible for me to buy my spacious, sunny apartment, and I am still joyously living here. When you need a miracle, one comes. You can get lucky this month, too. Miracles happen every day.
SUMMARY
Last month—at the full moon of December 29, plus four days, including New Year's Eve—you had a longing to travel to a distant place. If authorities said it was fine to travel, you might have gone, but most people are still being careful, keeping celebrations small, and only traveling within their own country. Of course, masks are a must, always.
You'll want to pack and go again, this time to a close-by location, and an opportunity might pop up after the new moon of January 12. You have two travel sectors—the one being stimulated on January 12 rules short, quick road trips that you can take by car.
This same new moon of January 12 might have you sign a contract with a client or buyer. The deal you are hammering out is something you both seem to want, but there will be an unexpected disagreement about wording that will surface which might temporarily throw you for a loop. You won't feel stable until you think through what you want to do. The topic seems to center on finances. If the person you are negotiating with is not a buyer, seller, or a proposed client who raises questions that threatens the deal, then it might be your business partner, collaborator, agent, or your company who wants you to sign a contract.
This may not be a business-related plan, and instead, it could be your spouse or a live-in lover who creates the impasse—someone feeling a lack of self-confidence. Or it may very possibly be a ruthless competitor who wants what you have and is willing to go as low as necessary to get it. Be prepared by being circumspect, and this time, it really will be worth hiring a lawyer.
The full moon, January 28, will focus on you and your career—the full moon is in Leo at the top of your chart—and also, your home. At work, praise is likely to be heaped on you, so you may have recently scored another victory. You are coming up in the world, and if you were interviewing for a new job, you may hear at month's end that you got it.
At the same time, you may have an opportunity to lease a beautiful apartment or buy your first condo or house by the full moon on January 28. If so, with Jupiter conjunct the Sun, the property would be large and sunny and give you a view. This will be a property that appreciates over time.
This is certainly a high contrast moment of the month, for you will face challenges and also have the Luckiest Day of the Year on the very same day when the Sun and Jupiter conjoin, something that did not happen at all in 2020. These two brilliant heavenly bodies will meet in your home and family sector, the place where your greatest luck will lie, with more progress developing in mid-February and throughout the year.
If you are married, live with your steady sweetheart, or have a roommate, this person will need to be coddled to understand why your home-related plan is wise. If you buy property—even if it turns out to be your vacation cottage—be sure your professional assessor includes an estimate of all the areas that will need renovation or repair, as is required by law.
Mercury will be retrograde from January 30 to February 20, so something you are told could be untrue or misleading, or you may have overlooked something important. You can move or make renovations during Mercury retrograde, but you must sign the paperwork as far in advance of January 30 as possible, such as at the new moon on January 12. If you are moving, be sure to label all your boxes on all sides and use plenty of bubble wrap to protect your possessions.
Don't buy new electronics during the retrograde. If you need a computer, smartphone, kitchen appliance, TV, or music system, as some examples, do so before January 20. That will allow you a space of days before Mercury goes out of phase. You can safely purchase these items in early to mid-January, or if that is not convenient, wait until after February 20 to purchase those items. Mercury rules the electronic spark in these items, as well as all the moving parts in machines.
At the same time as this full moon, there will likely be a wonderful surprise—a career development that represents a promotion or new job could thrill you. It will be quite a step up, and it appears others in your industry will recognize you as a rising star. With Jupiter conjunct the Sun, your compensation could generously increase, so the month will end on quite a celebratory note.