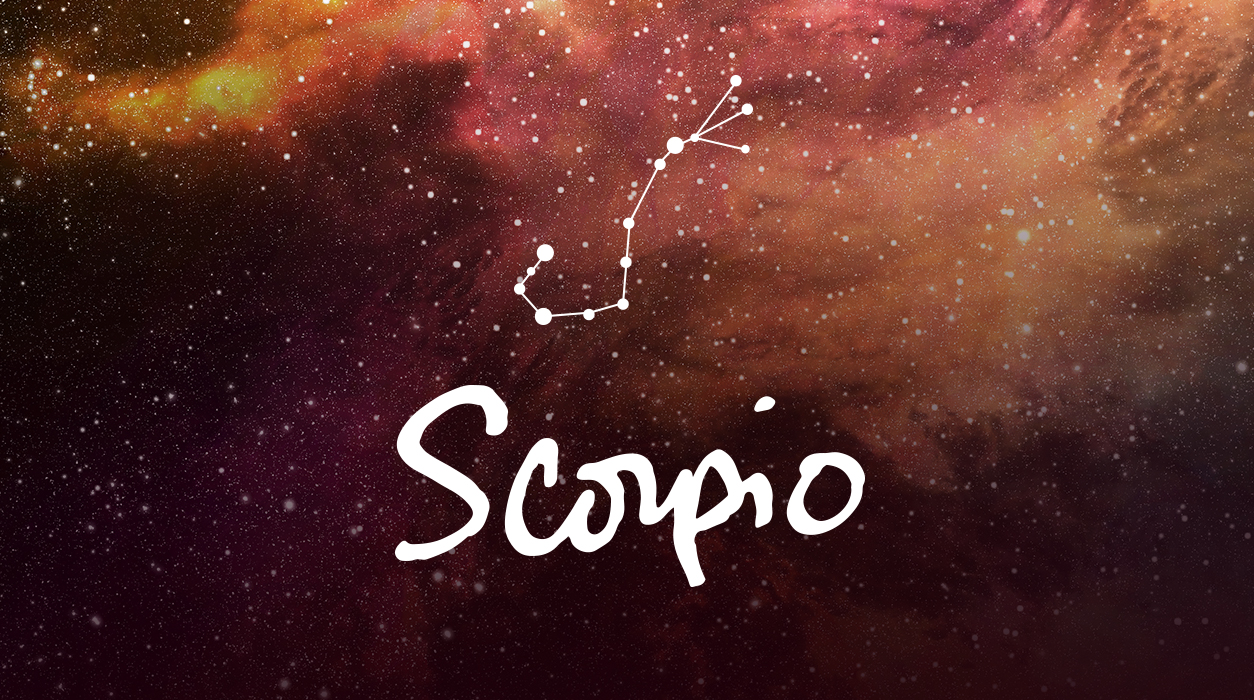 Your Horoscope by Susan Miller
You seem to be traveling more than usual this month and enjoying the ability to venture out to new settings to visit friends and family. You have had a third house packed with planets, and that house rules short-distance travel. The solar eclipse on December 25 enlarged this trend, so you may have celebrated the holidays in a city not too far from yours. Jupiter, the giver of gifts and luck, was conjunct the Sun and moon, and that also added to the joyous aspects you had late last month.
No doubt about it, that solar eclipse was deliciously sweet, and because eclipses set up a long-term trend, it looks like you will be traveling more than usual in the coming months. Your sister, brother, or cousin is also ruled by this part of your chart (third house), so you may find that your sibling or cousin will also play a much bigger role in your life than they have recently, not only now, but in future months.
If you write for a living or regularly negotiate deals, you will be especially busy now. The third house—where that eclipse of December 25 appeared for you—rules both written and spoken communication of all kinds. Opportunities will keep popping up for you to write, and they represent a chance to make quite a bit of money.
The eclipse of last month was one of the most harmonious I've seen in ages, and happily, the song it began to play in late December will also color your year ahead. You don't have to be a professional writer to enjoy this trend (but if you are, well, this is very good news). If you are a courtroom lawyer, for example, your opening and closing statements will now be off the charts with your moving ability to persuade others (i.e., the jury). If you sell for a living or are in marketing, public relations, or TV production, you will be persuasive without being pushy, presenting your product or service in the best light, in a gentle but compelling way.
Your traveling days are not over, for you might be taking another trip on or within days of the full moon lunar eclipse in Cancer at 20 degrees on January 10, plus or minus five days. If you do travel, it is likely to be quite far and be very special. Nothing ordinary ever happens on eclipses, especially if they touch your chart mathematically.
Romantically, you have every reason for high hopes, as gentle, tender Venus will enter Pisces on January 13 to remain in this sparkling sign until February 7. Venus will tour your fifth house of truelove, the most divine place for the love planet to be! You have several days to watch for extra special romantic aspects: January 15, 23, and 25-27.
There are other possible results from this January 10 eclipse. You may be finishing a manuscript for publication or wrapping up a show you produced for television. Alternatively, you might finally have your immigration interview or receive your green card, visa, or citizenship in a foreign country. You may settle a legal case to your satisfaction or take a qualifying exam to enter college or to practice your specialty, such as the bar exam. With Saturn and Pluto pressing hard on you— they are both opposed to the full moon lunar eclipse—you are likely to feel pressure to do well, but you will because Cancer (the sign of the eclipse) is a water sign like yours, and you will prove your worth many times over, despite your concerns that you will not. If you work in the arts or entertainment, Neptune will be beautifully angled to this full moon eclipse and provide lyrical and artistic inspiration to create a fine result.
Mars, your ruler, will move into Sagittarius on January 3 until February 16, so you will enter a period of higher-than-usual spending. You may need things that you did not have the time to buy in earlier months, so in January, perhaps armed with holiday cash gifted from relatives, you are ready to browse the Internet or shops. You may want new clothes or home furnishings. Purchase what you need now, for next month, Mercury will go retrograde, and it will not be a good time to buy anything expensive. At that time, you'll need to avoid buying electronic items. The exact dates of Mercury retrograde will be February 16 to March 9—keep as far from those dates as possible.
Your home will be very much on your mind at the new moon on January 24 in Aquarius at four degrees (not an eclipse). This is often a good time to look for a new place to live or find ways to improve your present space. This one is no exception, and your spending seems directed toward home-related purposes or the down payment on a new house. (You will have good-fortune Jupiter in your home sector in 2021 for the first time in 12 years, so if you don't have to move, you might want to delay that purchase until next year.) Jupiter is favorable for securing a very large space, sunny and with a view. In other words, Jupiter would bring you the most ideal apartment or house.
If you have Libra rising or a Libra Sun with Scorpio rising, then disregard what I just said—you have superb aspects now, and you don't have to wait. Read for Libra, and you will see why I say this. Just don't sign a lease or close on a house with Mercury retrograde.
There is one major problem with this new moon in Aquarius at four degrees. Uranus in Taurus at three degrees is precisely square the new moon, bringing obstacles and setbacks. Uranus is in your partnership house, ruling your live-in lover or marriage partner, and it seems that your partner might not agree with your proposed changes or your desire to move to a new space. Or it may be that this month, your roommate will suddenly move out, leaving you to pay the entire rent until you find a new roommate which will take time. (Don't pick one while Mercury is retrograde.)
If you were to break up with your steady (and I see nothing in your chart suggesting this, it is only an example), one of you could suddenly want to move out, causing a circumstance that you don't anticipate. This is why I always tell the person who is moving in with a romantic partner to keep their original apartment, and perhaps, if the landlord will allow it, to sublet it in case things don't work out. Apartments are too hard to find to let them go.
Uranus can bring weird circumstances. Here is one to spark your thinking. Let's say you have a real estate broker, and she shows you a dream house that you bid on in late January. She may have been two-timing you with another client, who also bids and wins the house. Strange things like that could happen, although I hope not.
Romantically, you have every reason for high hopes, as gentle, tender Venus will enter Pisces on January 13 to remain in this sparkling sign until February 7. Venus will tour your fifth house of truelove, the most divine place for the love planet to be! You have several days to watch for extra special romantic aspects: January 15, 23, and 25-27.
On January 15, when Venus receives beams from Uranus, if you are a single Scorpio, you may feel thunderstruck when you meet someone whose chemistry matches perfectly with yours, right out of the blue.
Then on January 23, Venus and Jupiter will be cooking up love and luxury. If your travel plans find you on the road on this date, this will be your favorite day. If attached, choose to meet in a restaurant known for delicious food with an atmosphere of flowers, candlelight, perhaps a fireplace with a warm, crackling fire, and crisp white tablecloths. Heaven!
Finally, my pick for the most dazzling romantic day for you will be January 27, when Venus and Neptune will align in Pisces, your solar fifth house of truelove. The transiting moon will also be in Pisces, making this day a star-studded standout. This is one of the most glamorous days ever! Meet someone new, or celebrate the love you've already found. January 27 falls on a Monday, but you will feel the glow of these lovebird planets building over the weekend of January 25-26, making it a dazzler. January 27 is best, but that Sunday evening is mighty special, too.
On October 1, 2020, there is a full moon in Aries 9º, not Aquarius 9º. We apologize for this error in our 2020 calendar.
—————————————–
Please Note: On October 1, 2020, there is a full moon in Aries 9º, not Aquarius 9º. We apologize for this error in our 2020 calendar.
——————————————
SUMMARY
As January dawns, you will be extremely busy with so many specifics coming at you that you will need to keep organized. You may be working on the details of a manuscript, giving speeches or appearances, negotiating an important contract, or if you are a lawyer, preparing opening and closing remarks for a court case. Or you may be ready to start your own podcast series, app, or blog or work on any other project centered on one of the communicative arts.
Travel may also dot your calendar, and the reason for the trip would likely relate to the assignment that is front and center on your desk. Your third house, which is brimming with planets—including your ruler, Pluto, along with Saturn, Jupiter, Mercury, and the Sun—also relates to your siblings and cousins, so you may be working on a project with one of your family members. This trend began at the very end of last month, on or just after December 25, with the arrival of the new moon solar eclipse.
The full moon lunar eclipse of January 10 will bring closure to a matter you've long worked on and also points to something you are writing, editing, speaking, researching, translating, or coding. Saturn and Pluto will oppose the moon, so you will feel pressure to measure up and complete the project in its polished form. Full moons finish endeavors, but lunar eclipses have the strength of three full moons and often create a landmark moment. Planets in Capricorn blend beautifully with your sign of Scorpio, so you will be capable of pulling out all the stops to create success.
You will switch your attention away from your work to home at the January 24 new moon, and if you've wanted to address home-related matters, this new moon will give you the boost to start working on your plans.
However, Uranus will be sending harsh aspects to the new moon of January 24, so you may unexpectedly find out that your partner is not pleased with your plans, creating difficulties. This person might be your spouse or roommate. Alternatively, this might refer to a person helping you with your space, such as an architect, designer, contractor, or another person you've hired to facilitate your home-related plans. You are the client, but this person certainly won't be treating you that way, for he or she will be unusually difficult to deal with.
Contractors are often the weak link in any home-related project, so hopefully, you have thoroughly checked the references of the one you chose. For one of my friends, a senior VP in the media and very savvy, her contractor suddenly declared bankruptcy in the middle of her project after having paid him in full as he required before starting—and he had come with superb references.
My friend had no choice but to hire another contractor to finish the project, for she couldn't leave her house in shambles. Her only option was to pay a second contractor (almost doubling her costs) and then take the first contractor to court, a case that is still pending. What made matters worse is that my friend is a single mother with no child support, and her son was due to attend college that fall.
This new moon will bring an obstacle to your home or family situation. If you are responsible for helping an aging parent, such as having to choose among medical or living arrangements, your partner may not want you to use joint funds to help. This could be very stressful and will take time to talk through and make a decision.
Fortunately, Venus will move into Pisces on January 13 to stay until February 7, a divine place for the planet of love to be for a Scorpio. You will see proof of this when Uranus engages Venus on January 15 and dispatches Cupid and his little fleet of cherubs. If you are attached, January 15 would be a perfect day to speak to your partner about any sensitive matter.
If you are single, choose January 15 to be out and about, for this day will sparkle for you.
Attached? Include January 23 for a vacation you take together or schedule a beautiful, private dinner for two in your city.
Finally, the three days that span January 25-27 can't be beat with Neptune aligning with Venus in your fifth house of love. Single or attached, this set of days has my vote for the most special and glamorous. Venus is at her most loving when touring Pisces, and astrologers call this Venus' exalted placement, her finest place to be. The stage is set, so enjoy these days! Of the three days, Sunday evening will sparkle brightest.